Get ready to indulge in the captivating Mugler aesthetic with the brand new womenswear styles. Each piece is a modern expression of the iconic Mugler design, featuring oversized shoulders and cinched waistlines that shape the body to perfection. The spiral multi-seaming that characterizes the Mugler codes is infused throughout the collection, appearing in the form of baggy jeans, nylon and denim bonded thong jeans, and jackets. The collection also boasts of leather trench coats and jackets with elongated scarf detailing, complemented by strong tailoring that seamlessly blends with illusion catsuits, leggings, cut-out bodysuits, and dresses embellished to decadence.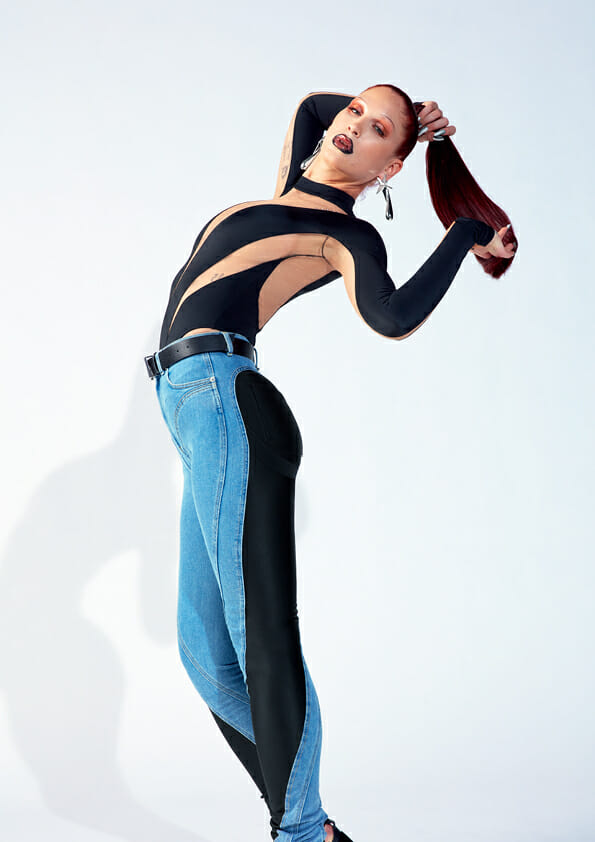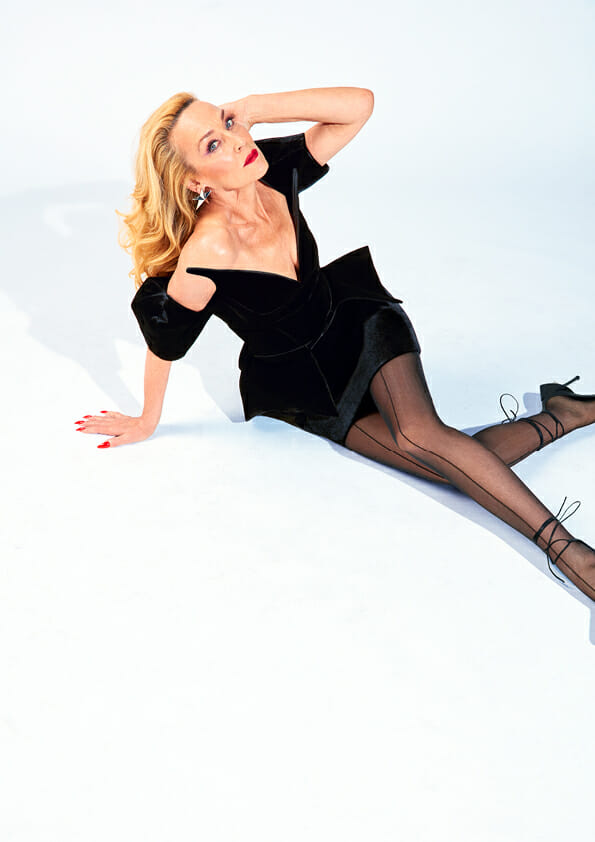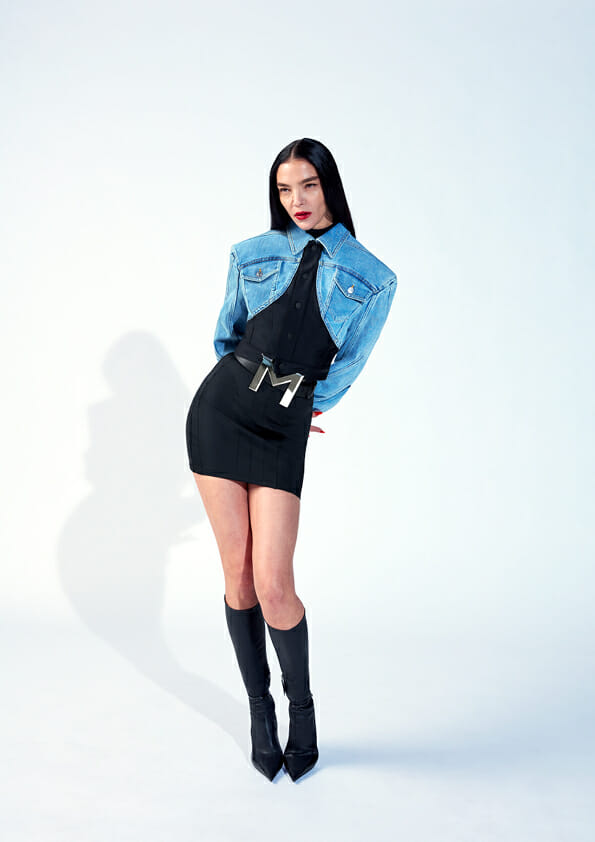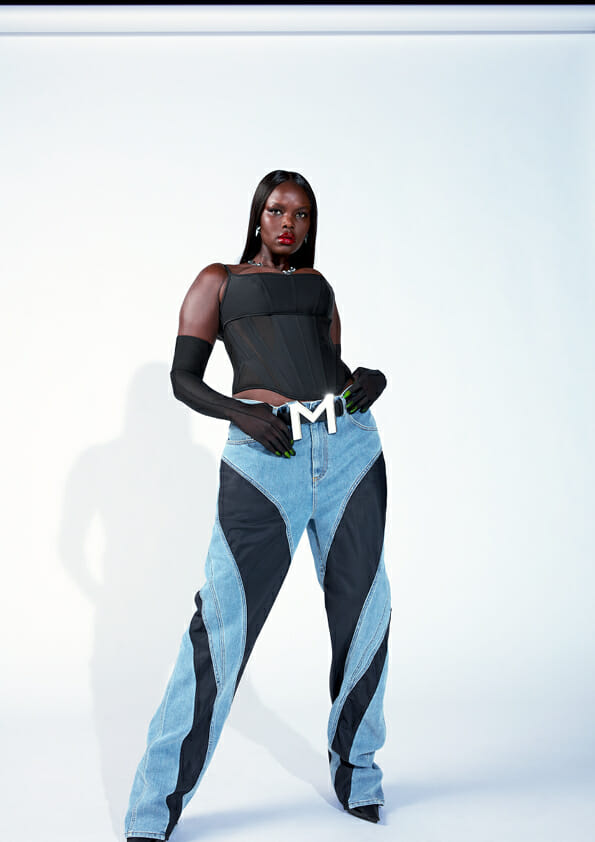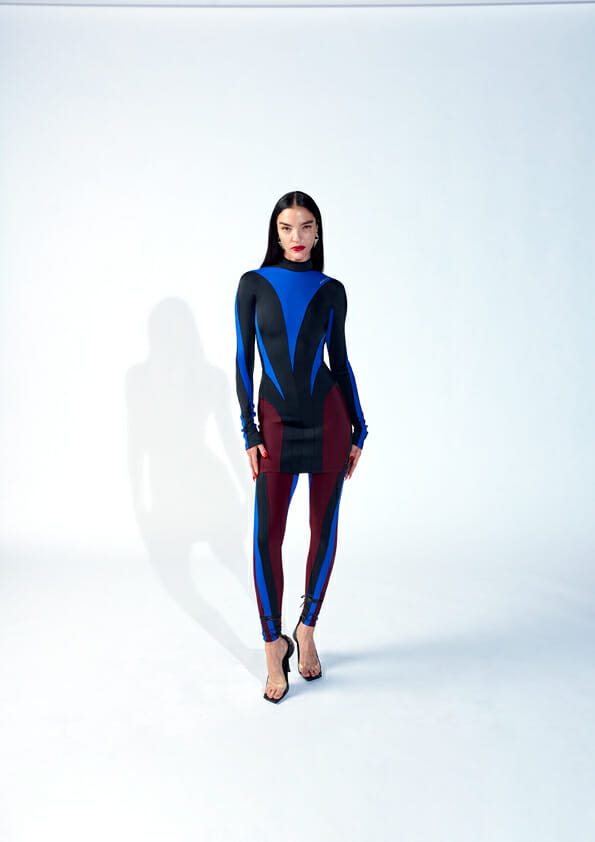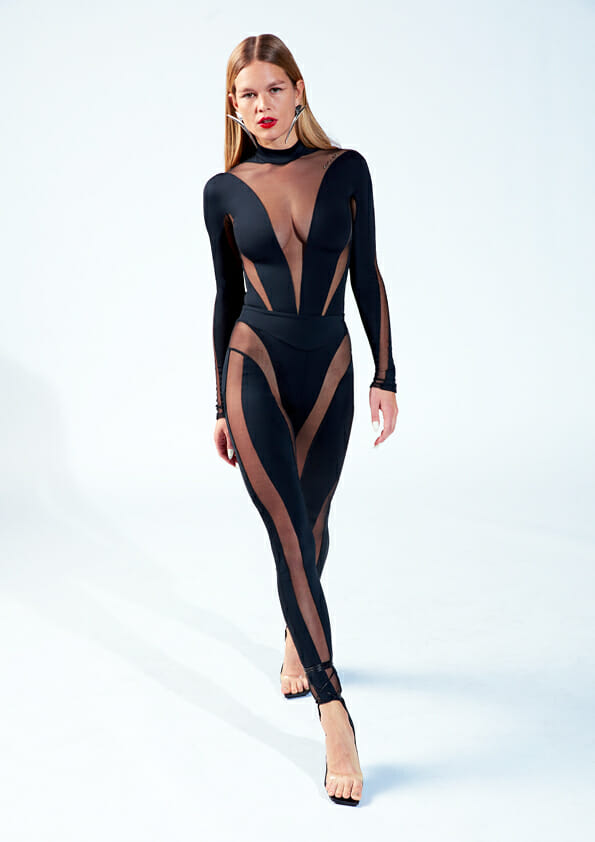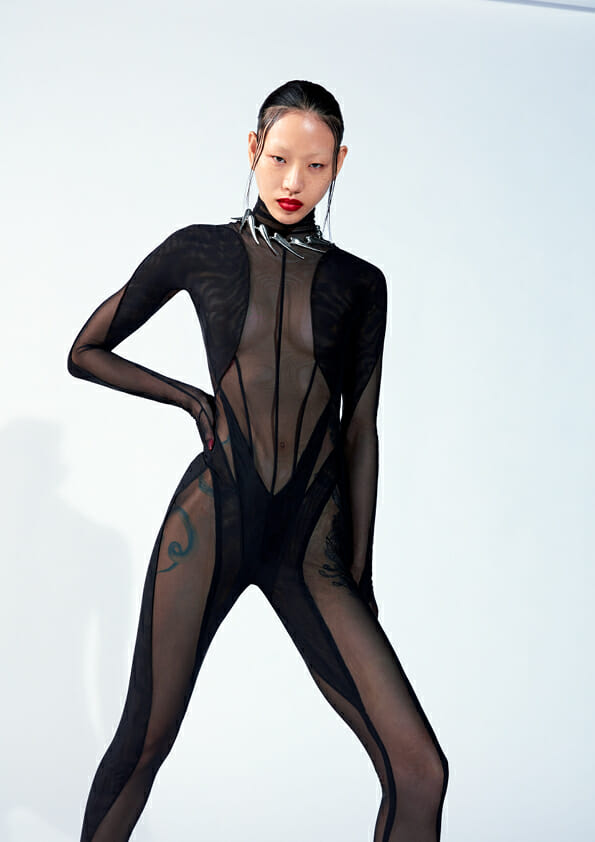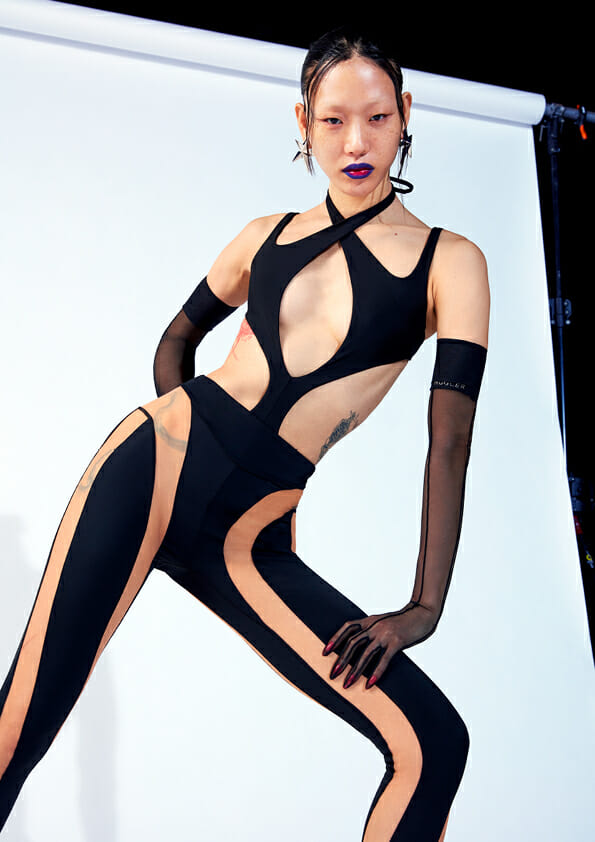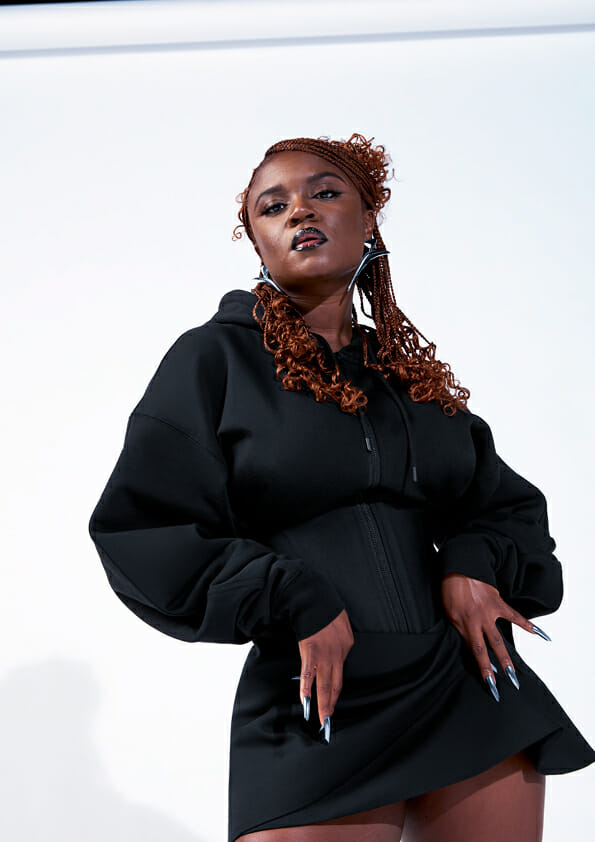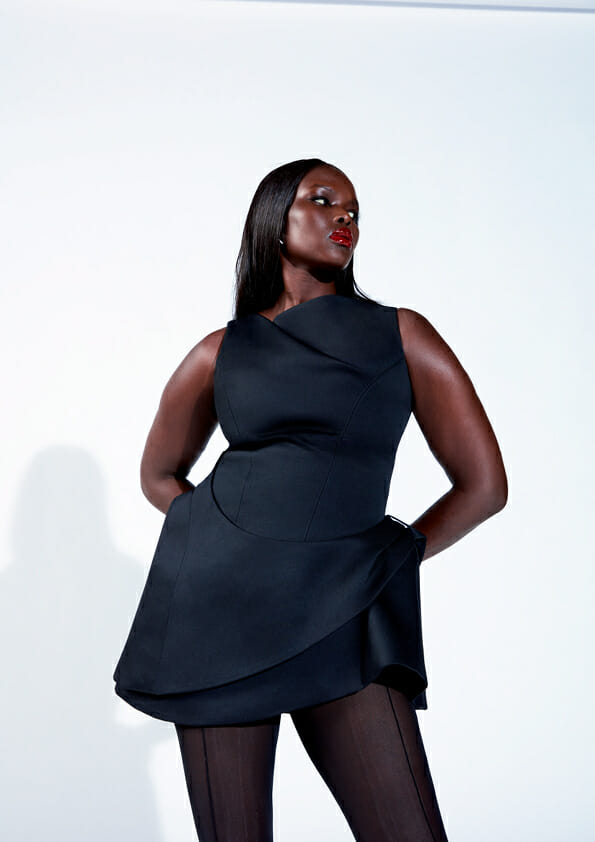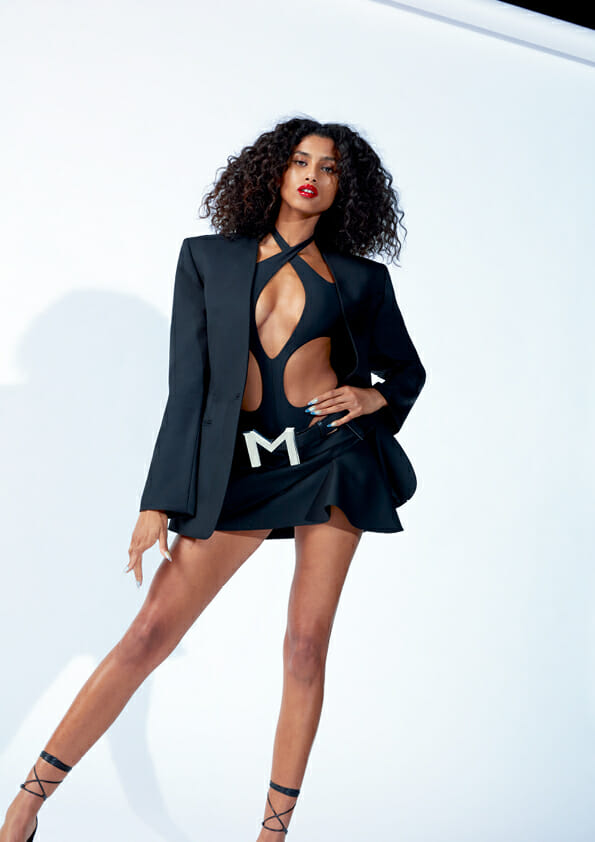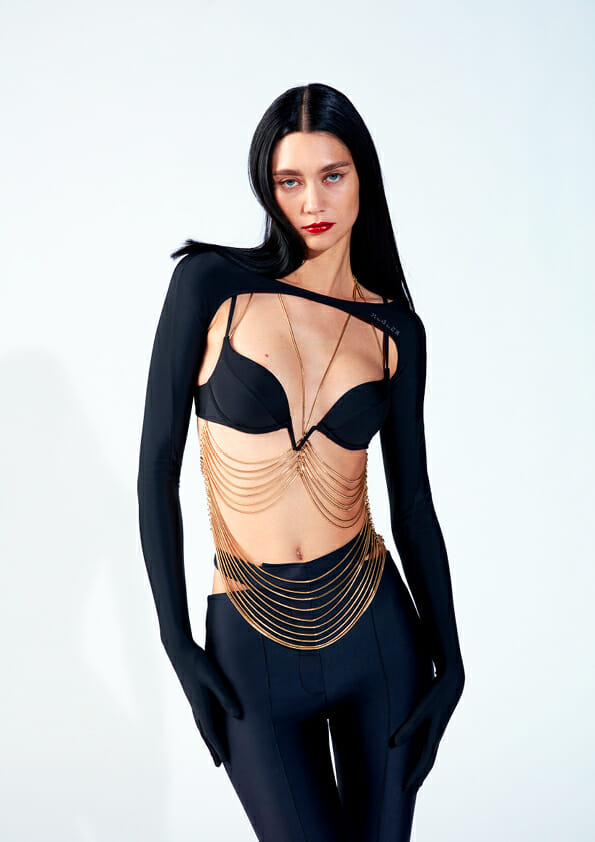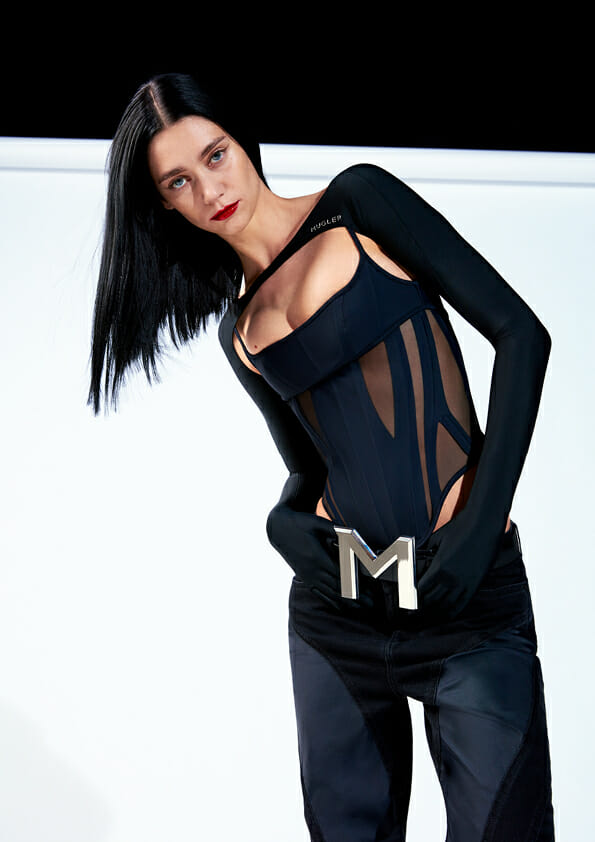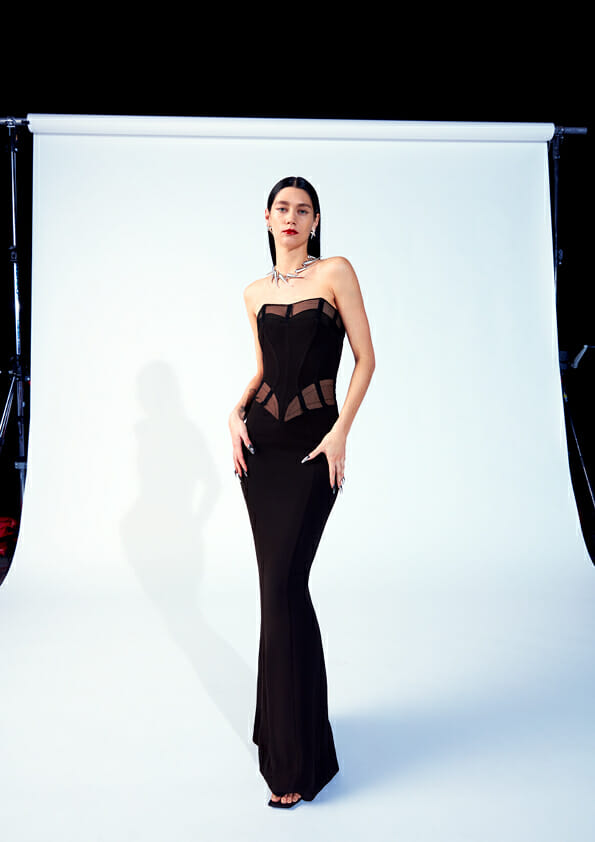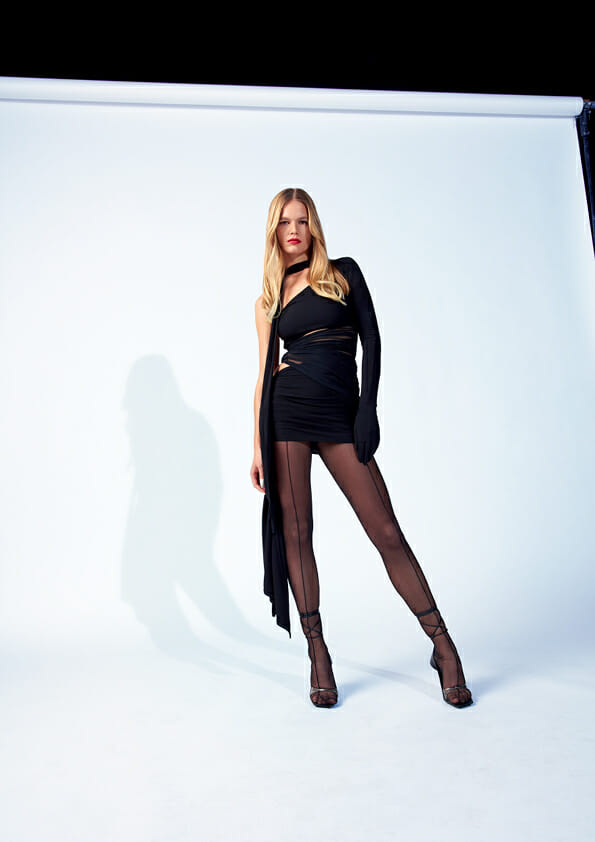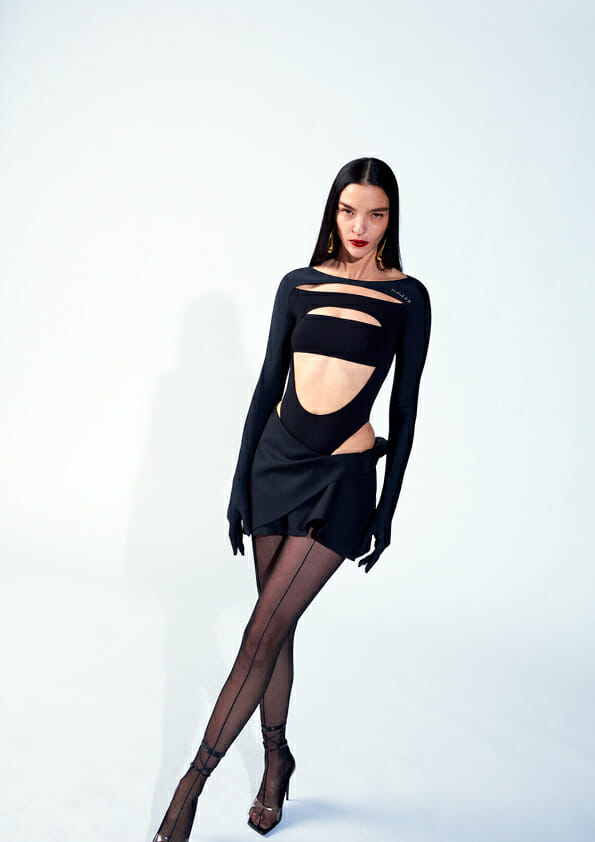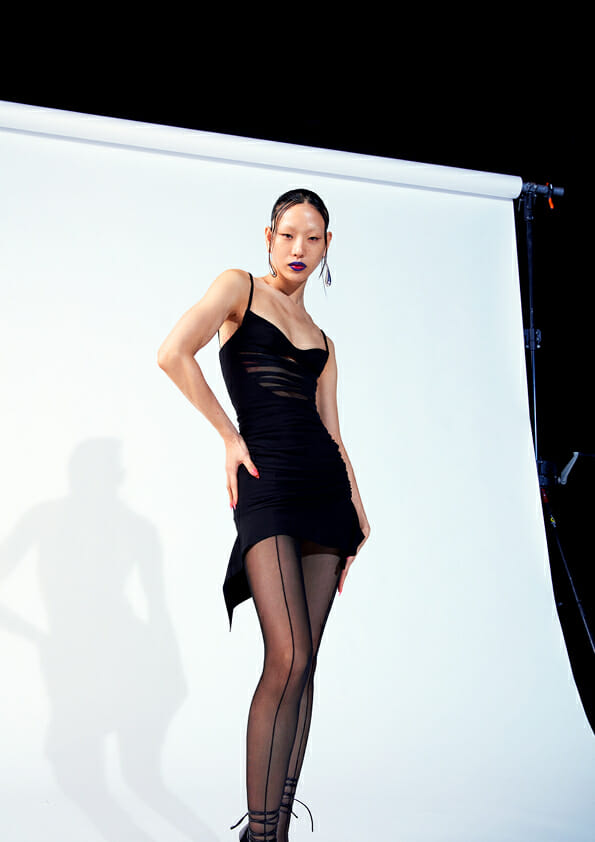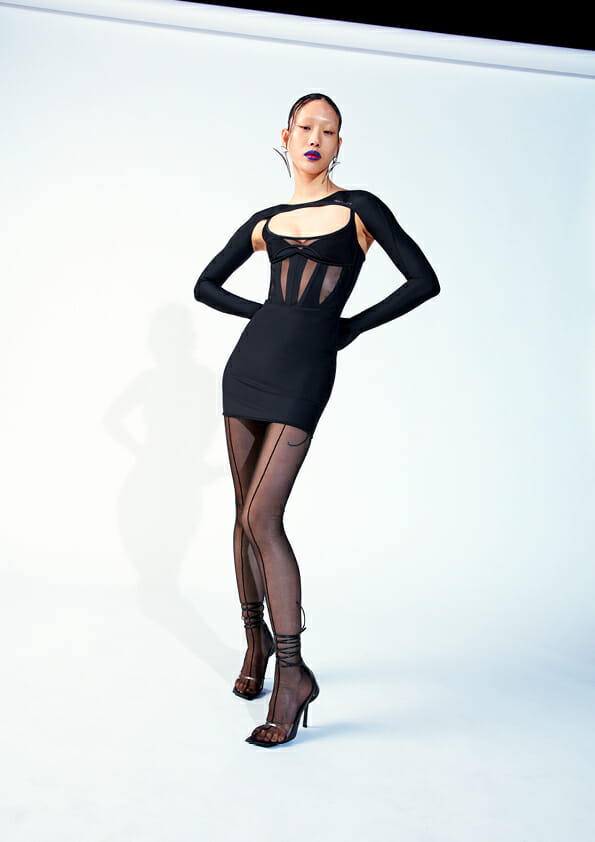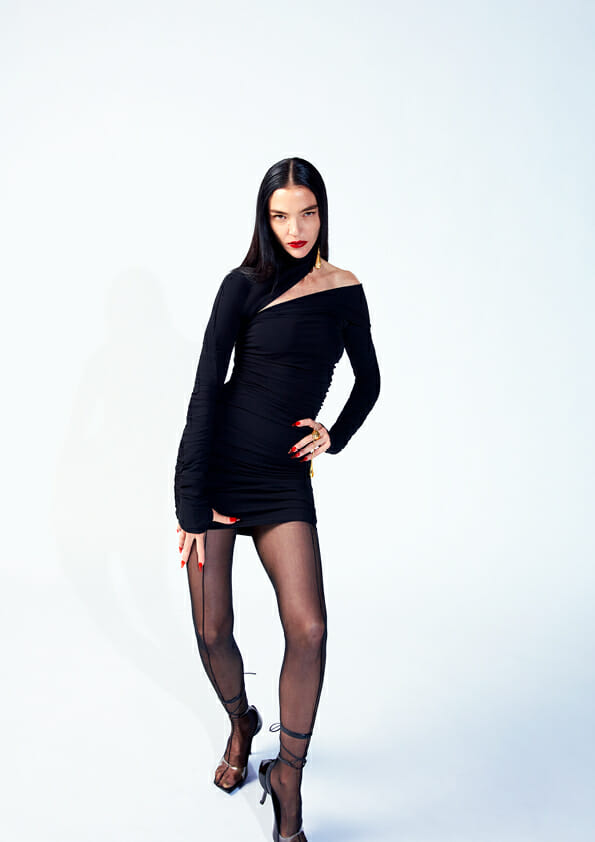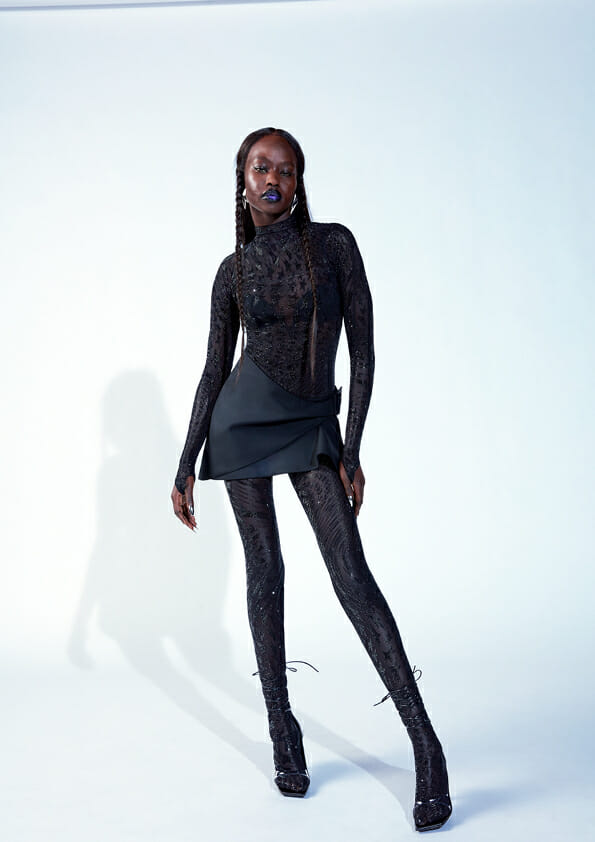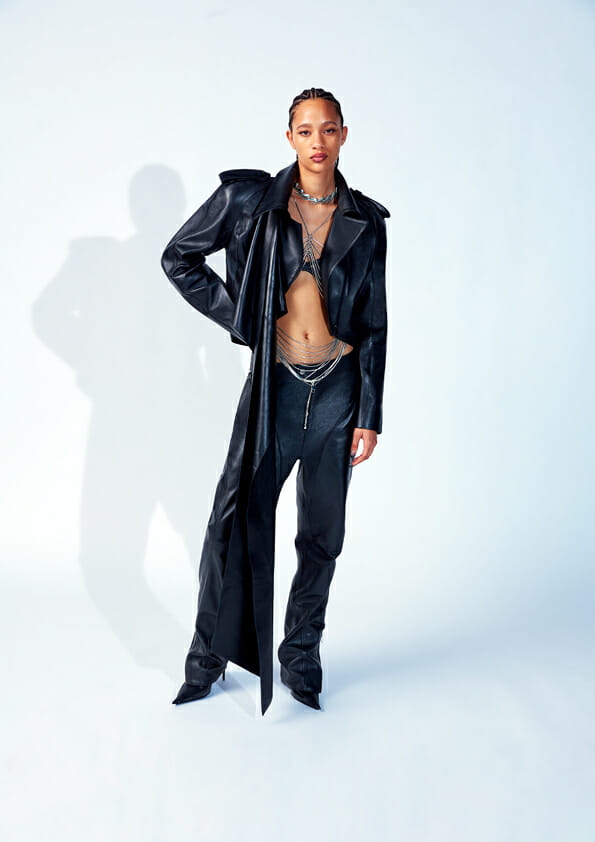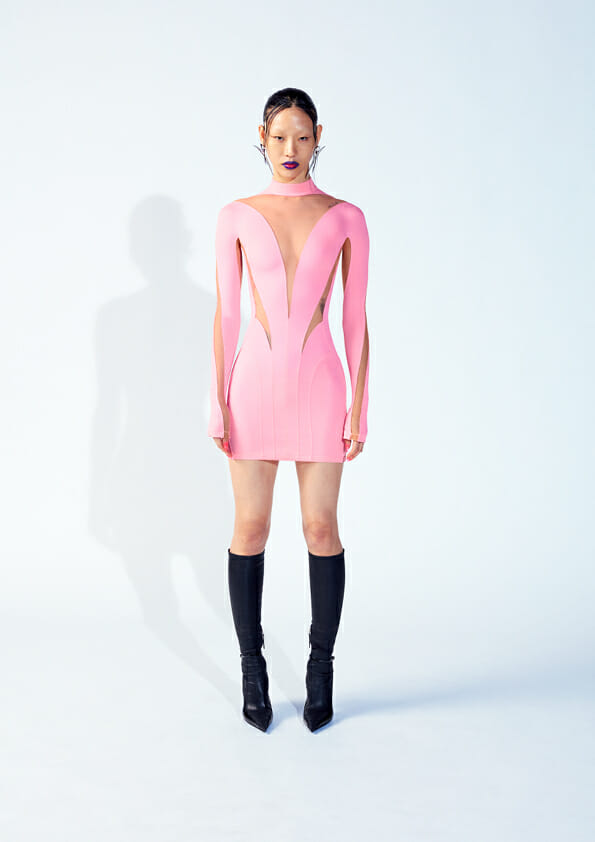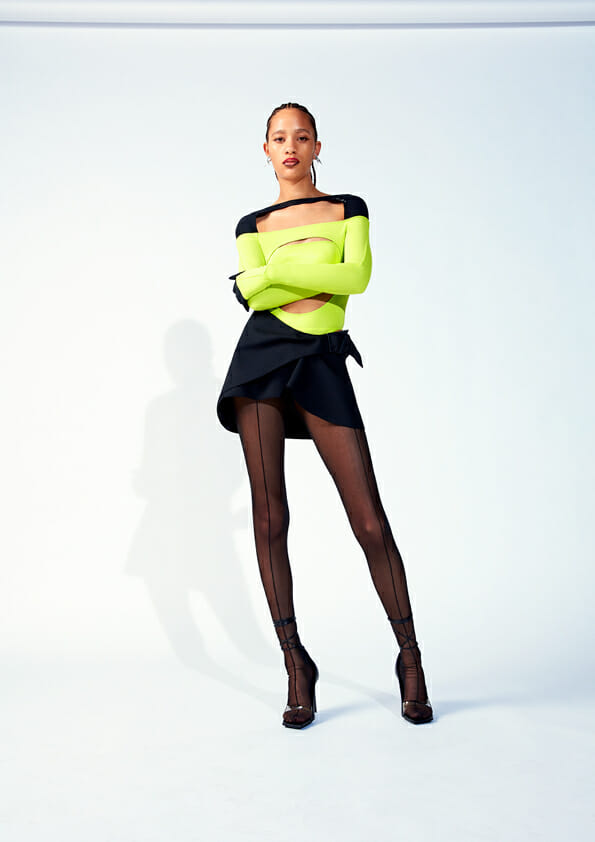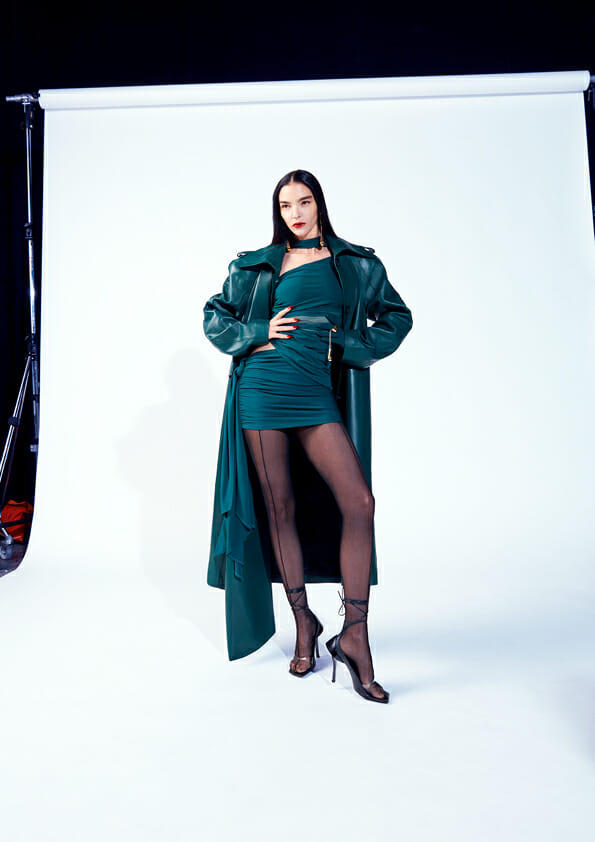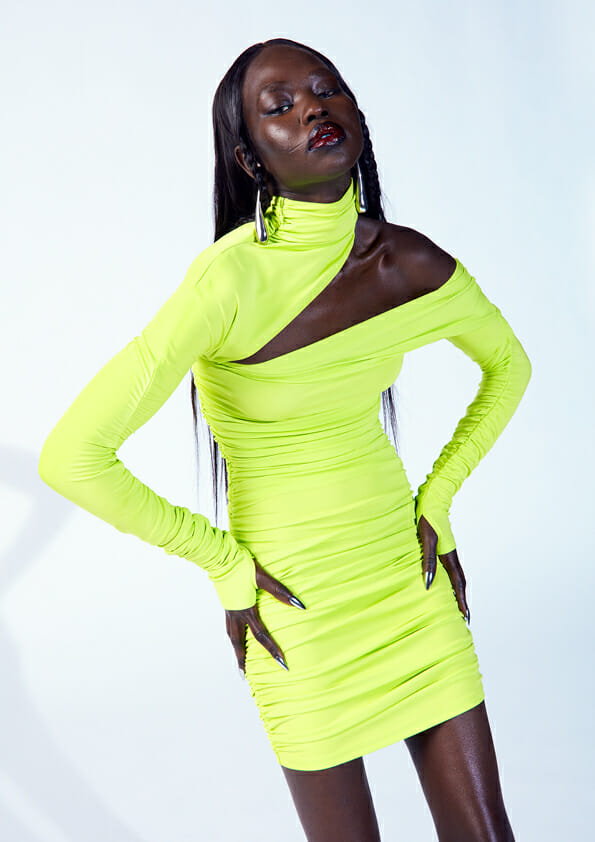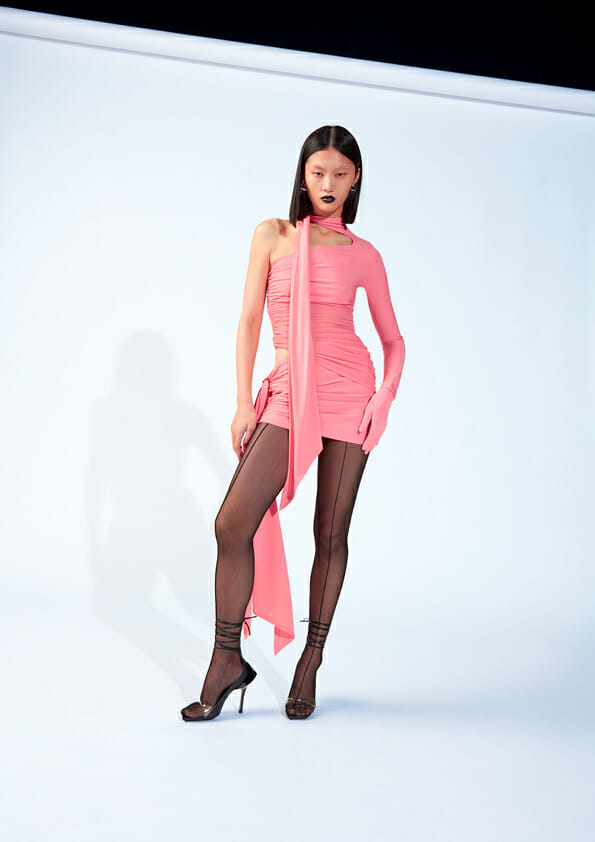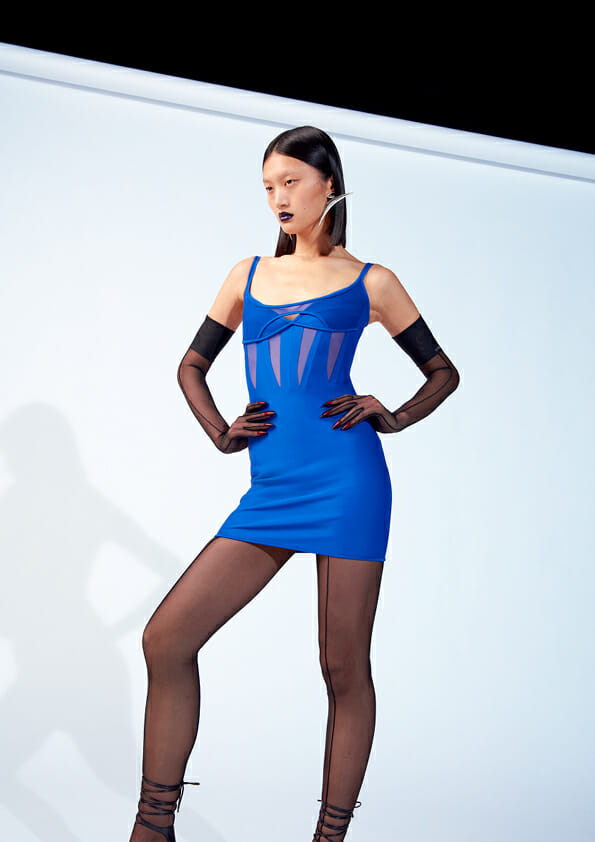 Get ready to elevate your style game with the latest menswear assortment from Mugler! This collection is all about leather, leather, and more leather, with a collective of stylish trousers, blazers, and a trench coat that features exquisitely engraved buttons. Denim is not left behind, as the collection features a sculpted jacket with padding that accentuates your form and makes you the center of attention. Sharp tailoring is layered with see-through flocked star prints, while corseted tank tops add a dash of daring to your wardrobe.
But the excitement doesn't end there – this collection offers an array of gender-fluid accessories that are sure to turn heads. Sheer gloves and tights are perfect for adding a touch of mystery to your outfit, while bags, scarves, and silver and gold body chains will help you make a statement wherever you go. The collection's earrings and necklaces come in different proportions and shapes, ranging from delicate teardrops to the iconic Mugler star, giving you endless options to express your unique style.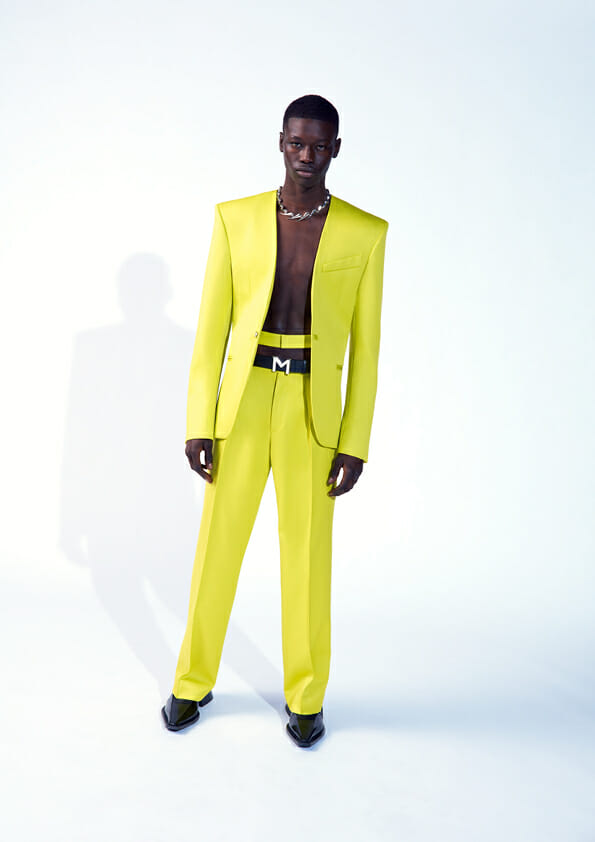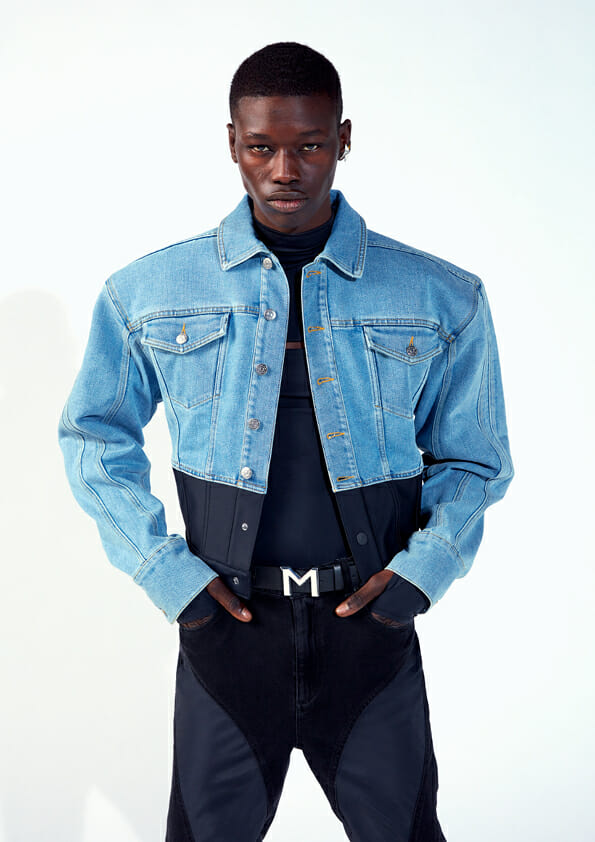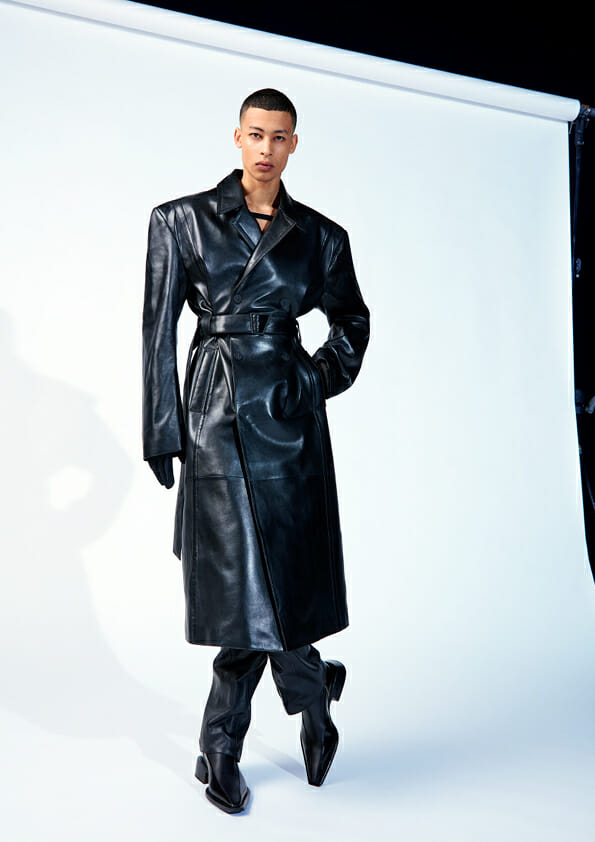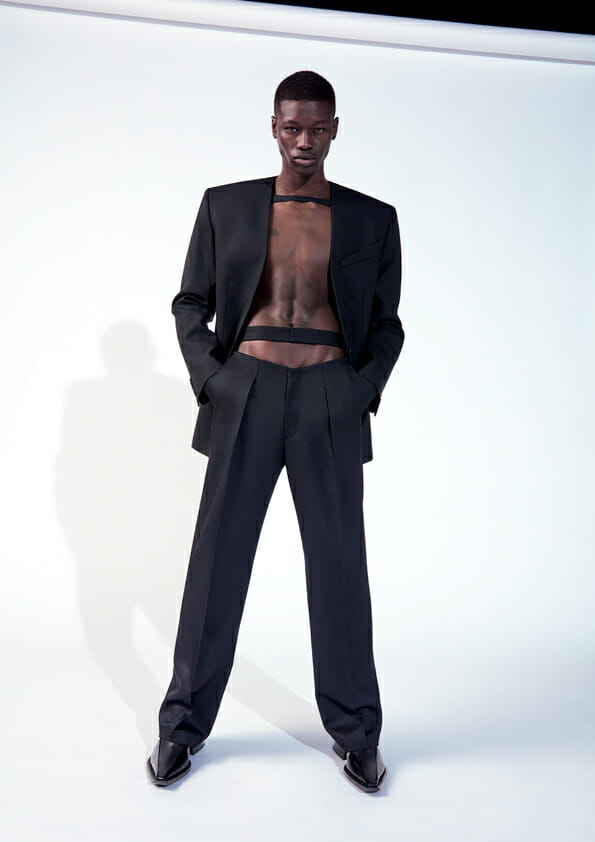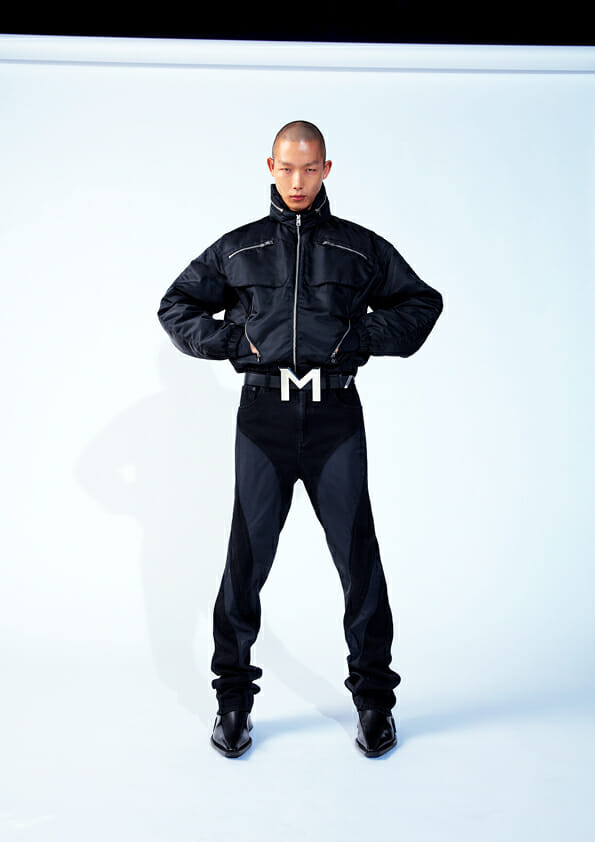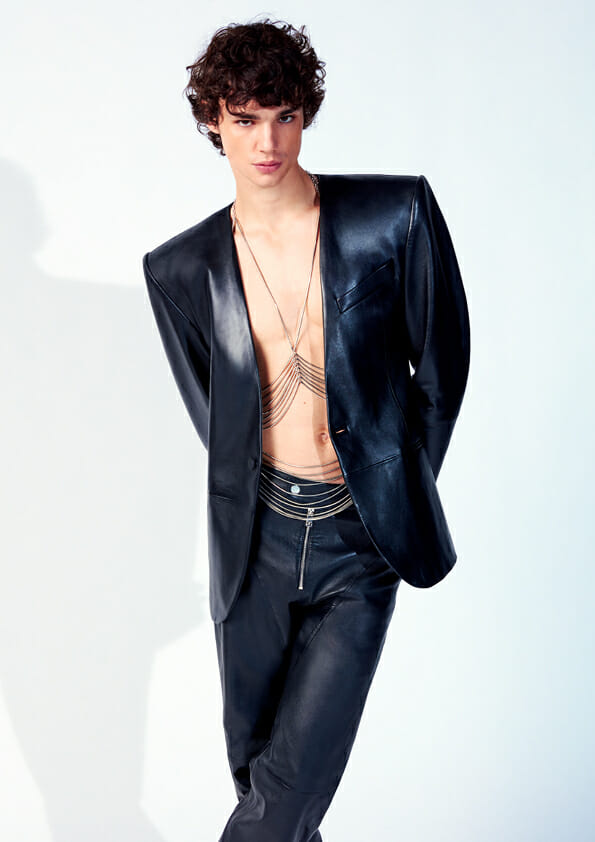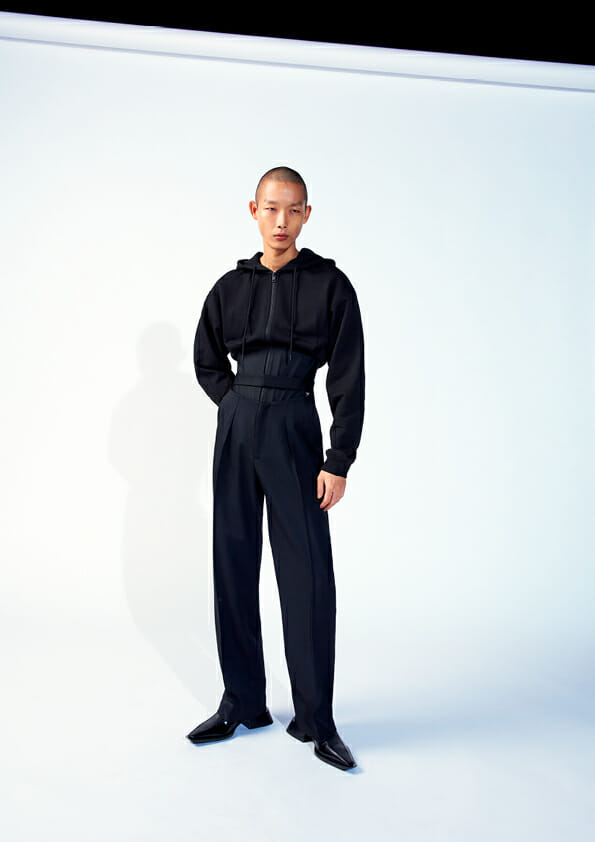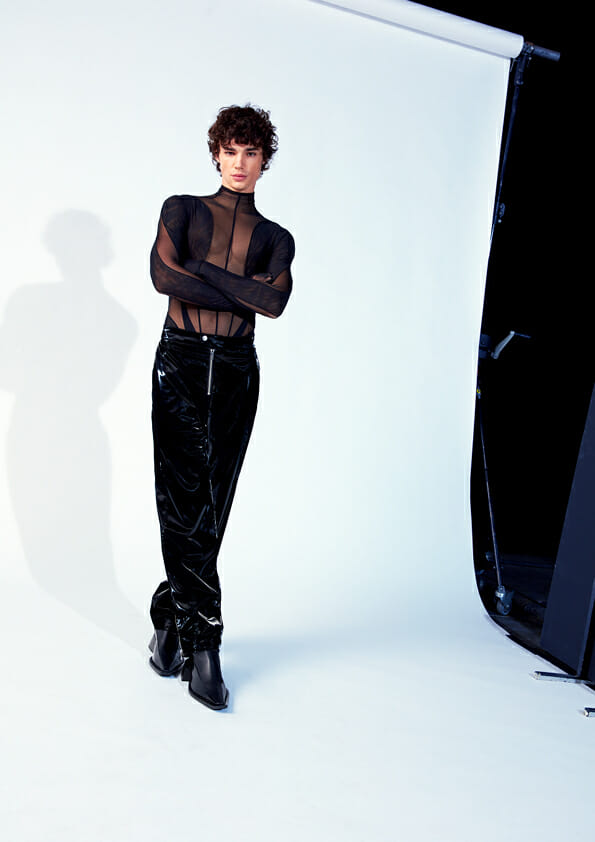 ALSO READ: RAMESSESS THE 2ND IS BACK: MEN SKIRTS, YES OR NO?!