Maison Margiela's Glam Slam Anthology pays tribute to the Maison's gender-neutral signature bag. This distinct bag features a soft cloud-like shape with quilted, rounded curves, and was first seen on the Paris runway in 2018, introduced by Creative Director John Galliano. The Anthology is a capsule collection of seven hand-picked styles, each made with materials that best reflect Galliano's concept of unconscious glamour. The collection includes Glam Slam bags in various sizes and styles, crafted from fabrics specific to a particular season, such as silver crackle leather from Spring-Summer 2020, paper leather from Autumn-Winter 2020, trench fabric leather from Spring-Summer 2021, and pony-style leather from Autumn-Winter 2018. Furthermore, each bag is adorned with a unique personalized label.
Metallic Lambskin(SS19): The silver laminated leather has a supple and soft appearance that reflects the light, similar to that of a mirror.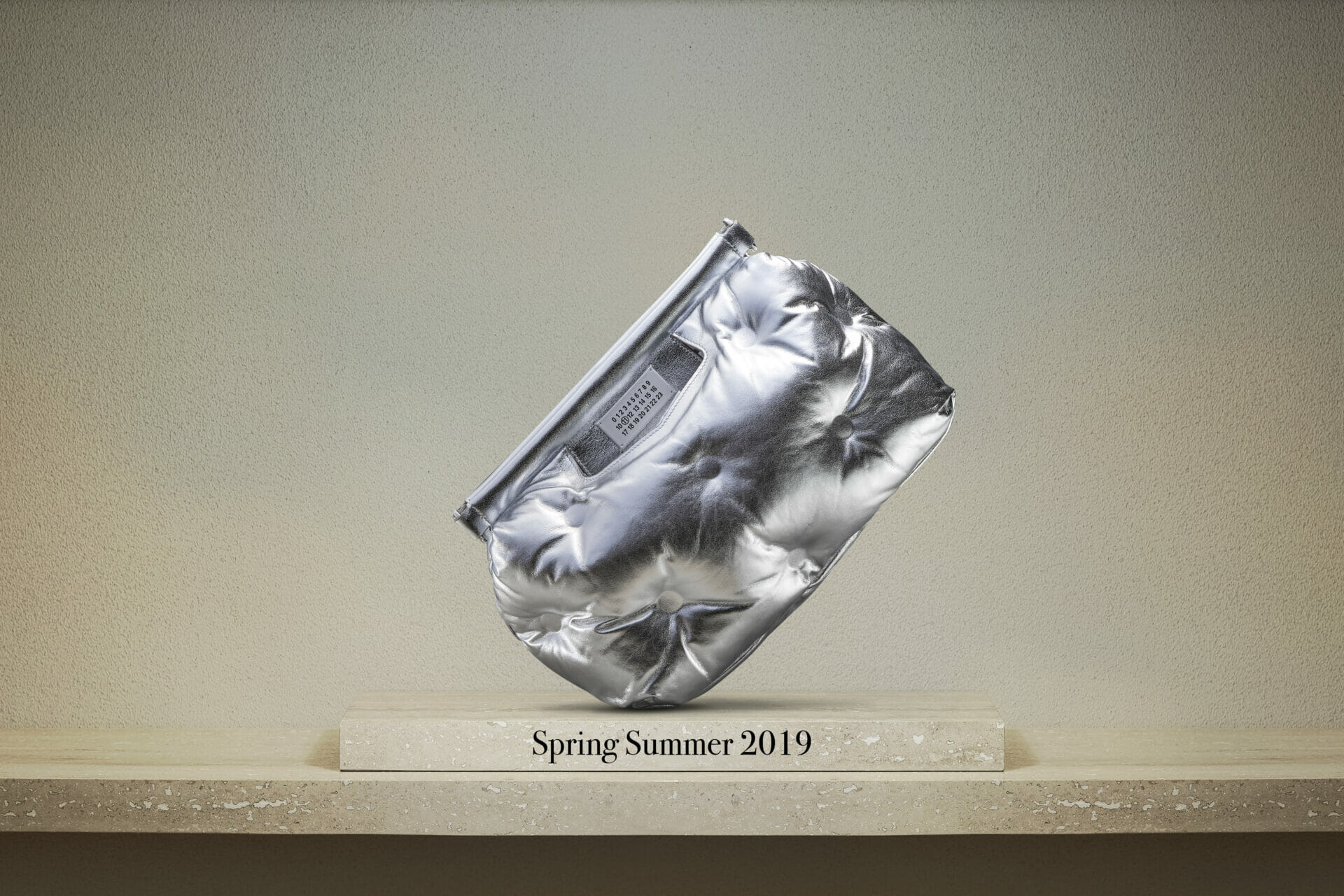 Printed Snake/Elaphe Leather(FW18): Reinforcing a luxurious aspect, theElapheleather Glam Slamis a synthetic material of a snake with scales smaller than that of thepython. This gives it a preciousand timeless appearance.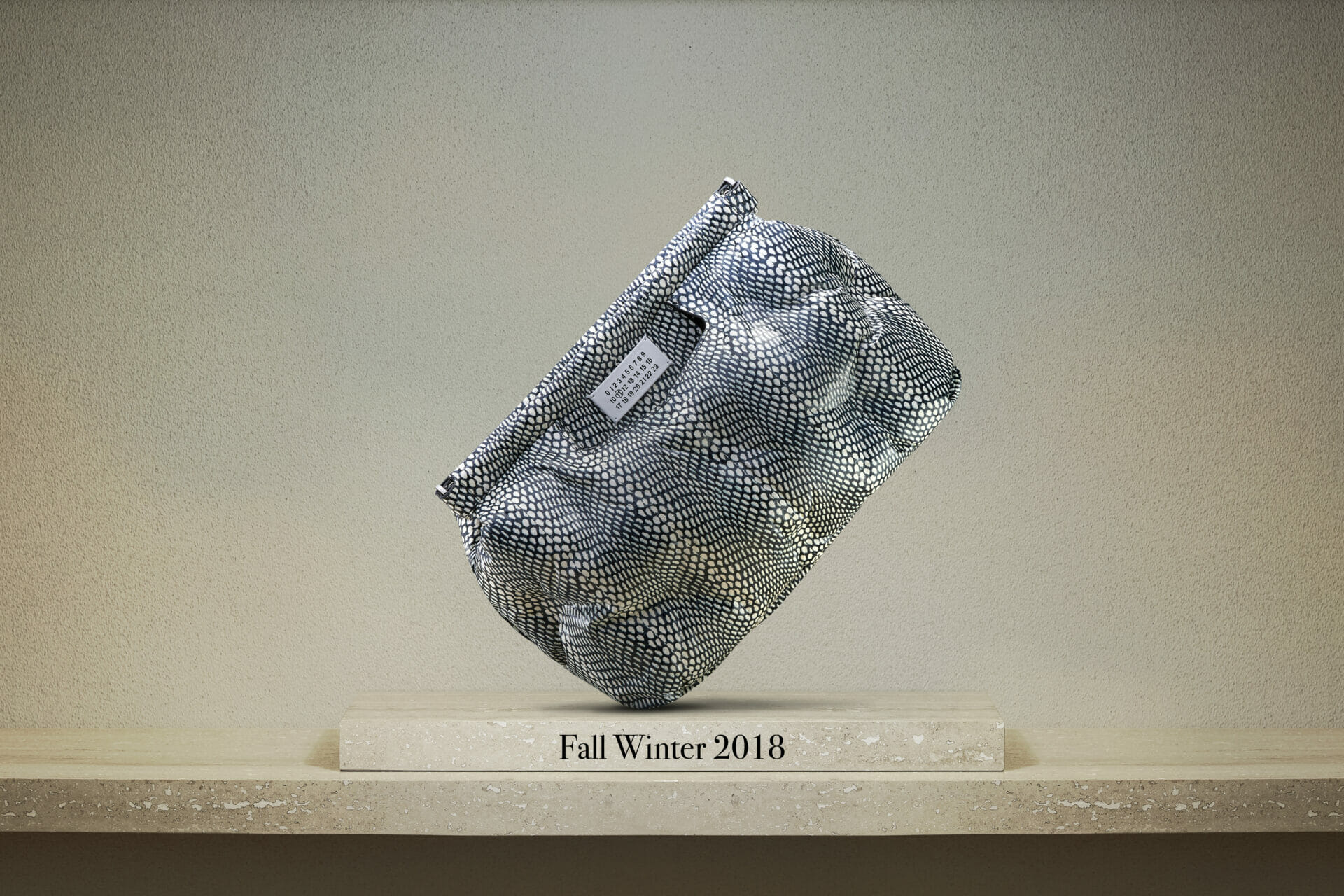 Trench Fabric Leather(SS21): This Glam Slam is offered in a cotton and polyester gabardine withlambskin details. Echoing a workwear and military wardrove, the trench material invites itself on ouriconic Glam Slam.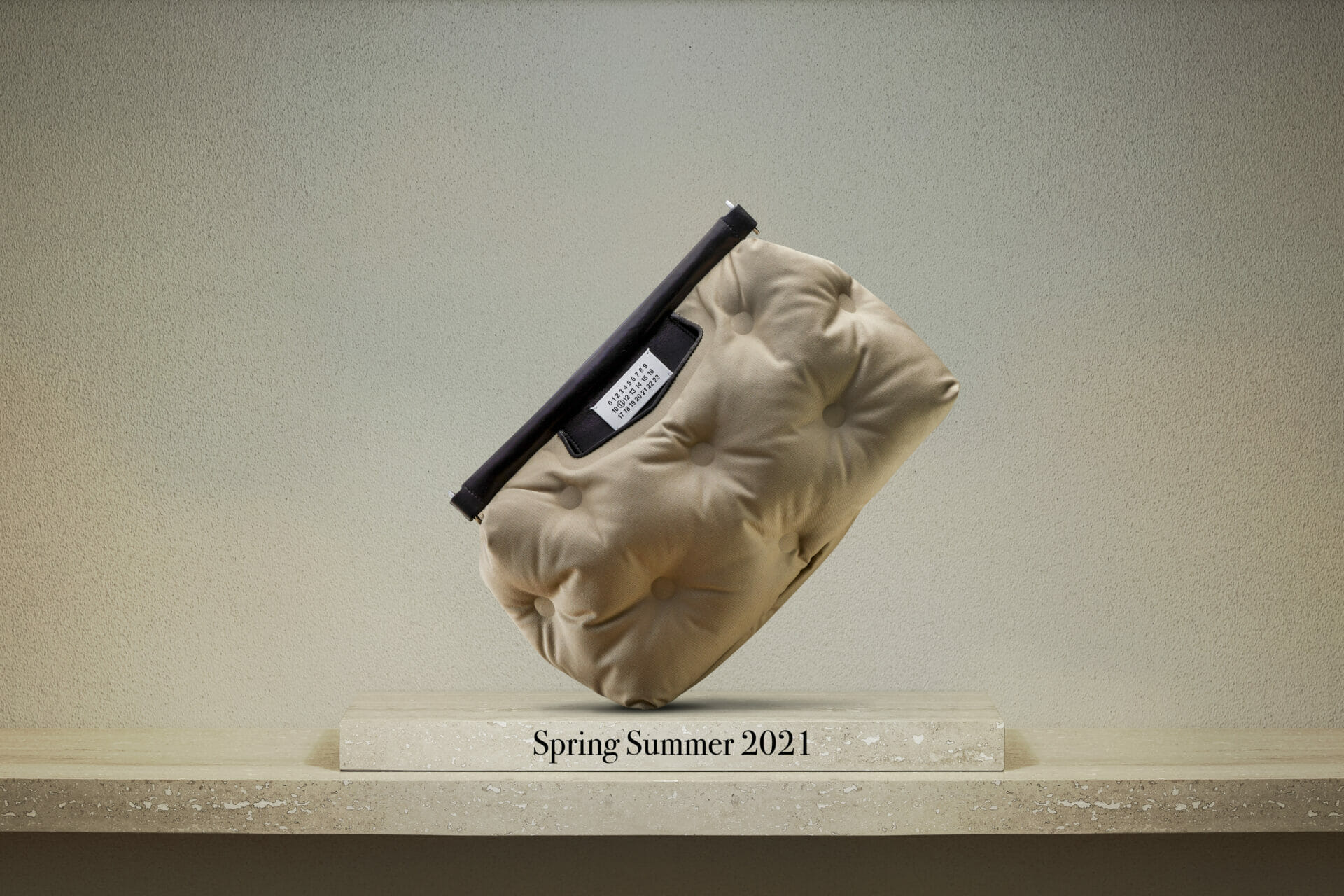 Paper Leather(FW20): This model is in lambskin leather with a paper look, reminiscent of thepatterns used during production. When abag is made, the leather is cut to have a clean finish.
Fake Leopard Fur: Unconscious glamousis extremely visible on the fake leopard fur model.Synonymous with the bourgeoisie, the leopard material is available in synthetic fur, playing on thecodes by shaking them up. (AW20)
Pony Tie Dye: A tie & dye applied on this Glam Slam in pony-stylecalfskin is a playful take on aluxurious material with a casual look. (AW18)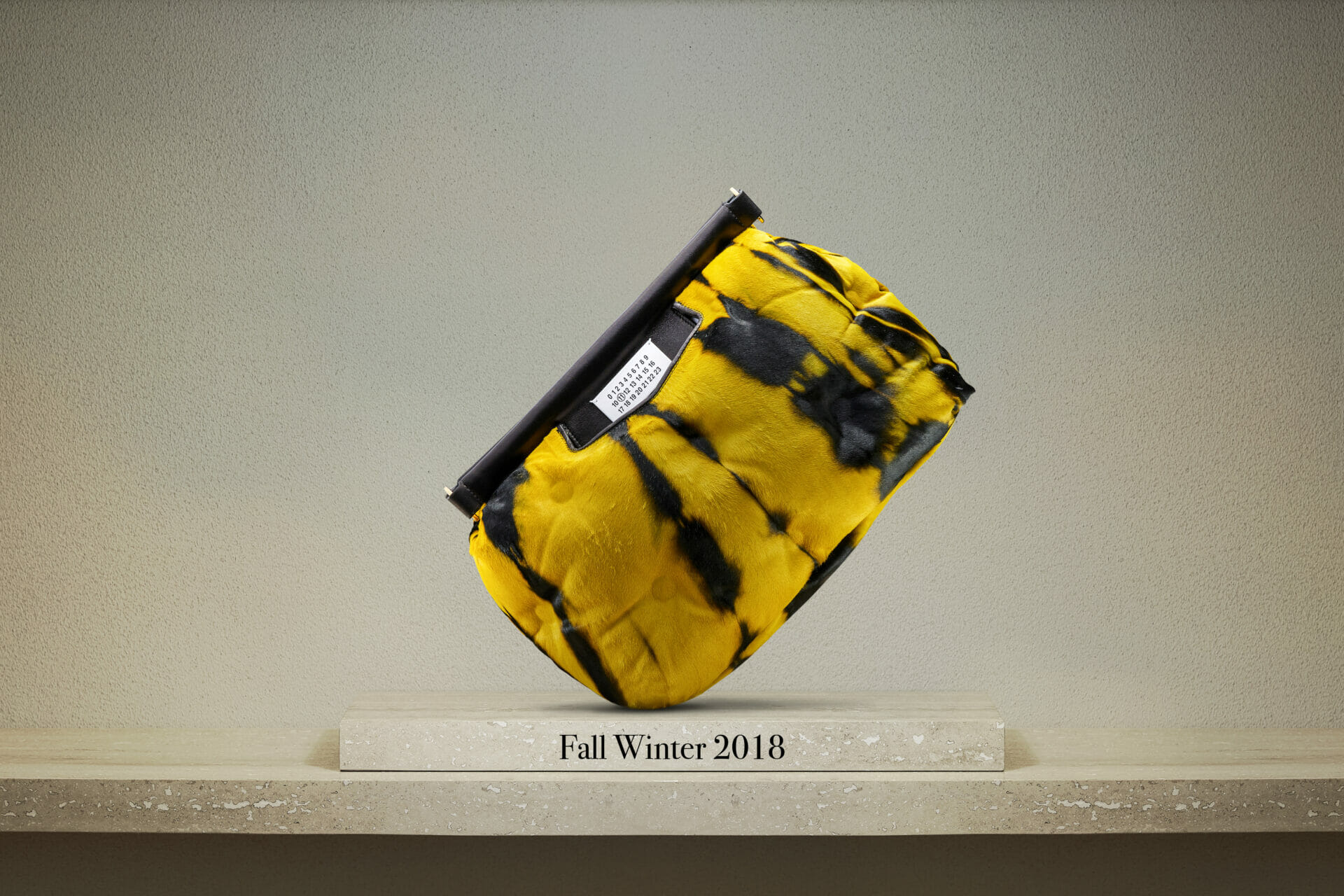 Crackled Leather: This Glam Slam was offered in "Craclé Leather" echoing the brands "Bianchetto"technique. (SS20)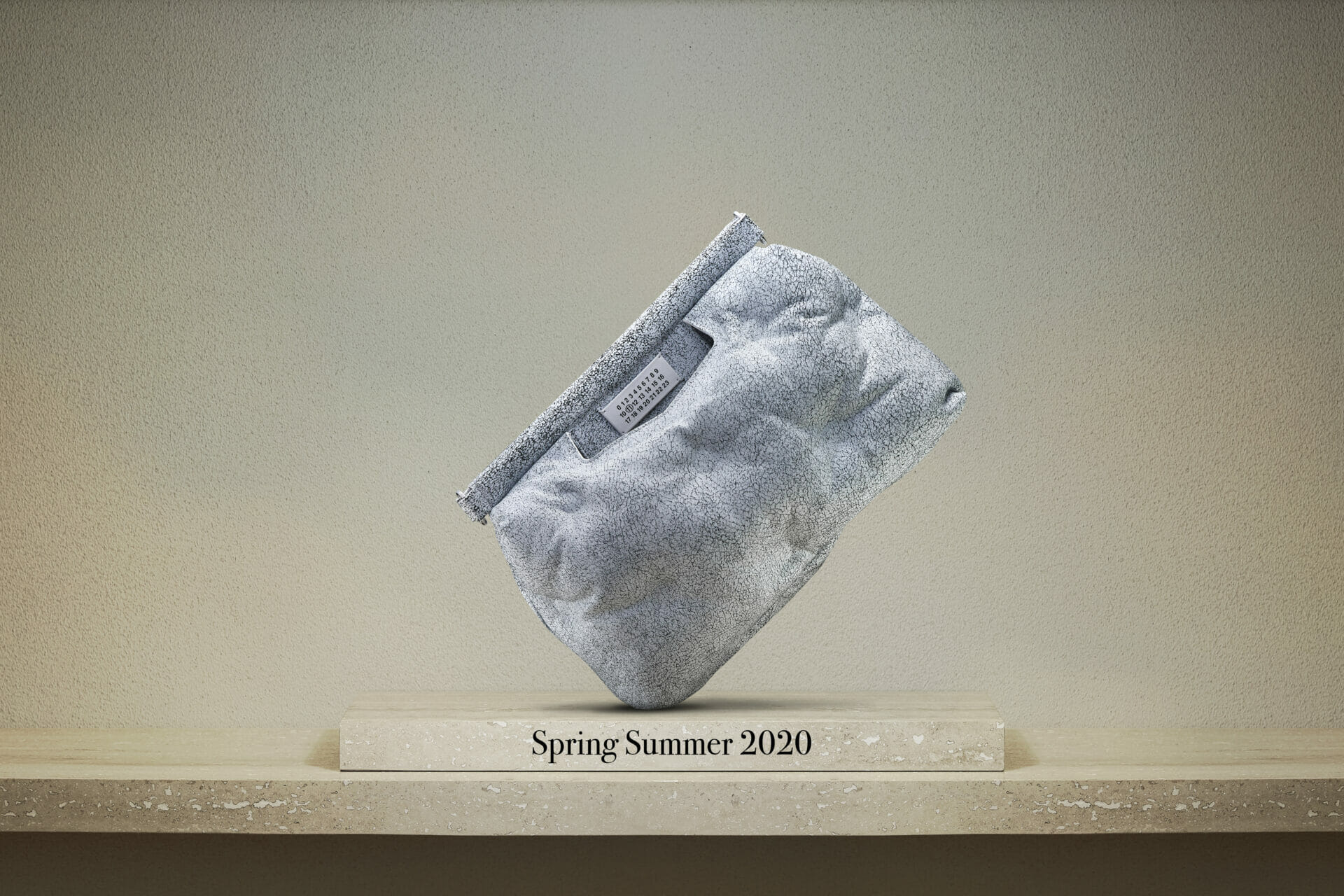 ALSO READ: 100 SAUDI BRANDS, 1000 POSSIBILITIES: ALL YOU NEED TO KNOW ON SAUDI100.