To celebrate the Holy Month, UAE-based brand NIILI looked to the country's rich heritage to craft an exclusive capsule collection for Ramadan.

Merging the brand's DNA with two of the UAE's distinctive icons – palm trees and henna – the unique collection is a luxury take on your typical Ramadan wardrobe with contemporary detailing, a serene colour palette and traditional motifs.

Dedicated to the modern Middle Eastern woman, the collection features the union of the palm trees and henna through a customised geometric design that sees the henna prints woven into the leaves of the palm tree, representing the modern yet surreal landscape of the UAE.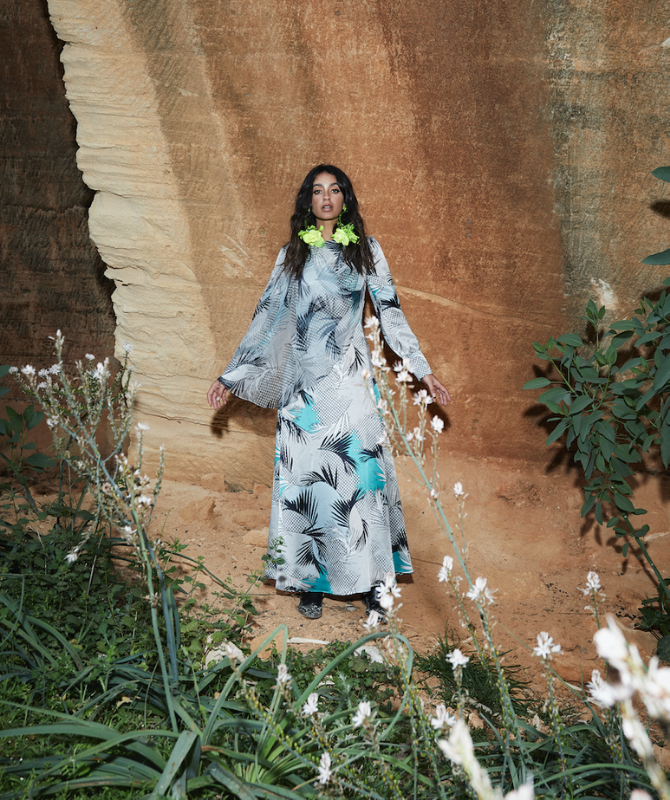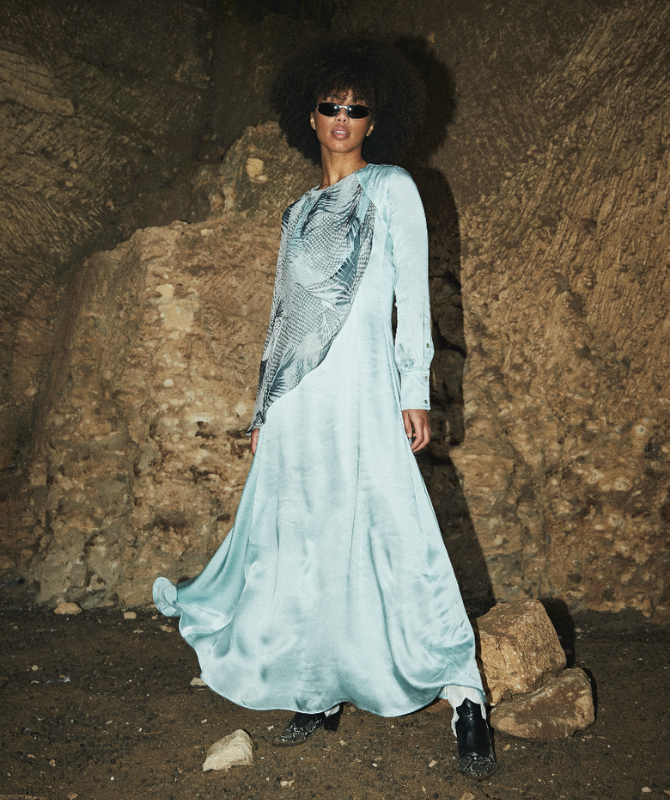 Hand-drawn textile designs, soft pastels (think natural hues of green, off white and light brown) and strong dynamic prints in graphic black are emphasized on luxurious fabrics of viscose and silk, making up a selection of kaftans and separates.

"As we continue to celebrate the aesthetic legacy of the UAE through the palm trees, we wanted to magnify this union with another tradition of utmost importance, a symbol of happiness and positivity – henna. The resulting pattern is the graphic representation of the beauty of this nation and its diversity and will remain the cornerstone of our NIILI Ramadan capsule," said Paula Quetglas Llop and Khaled al Zaabi, Co-Founders of NIILI.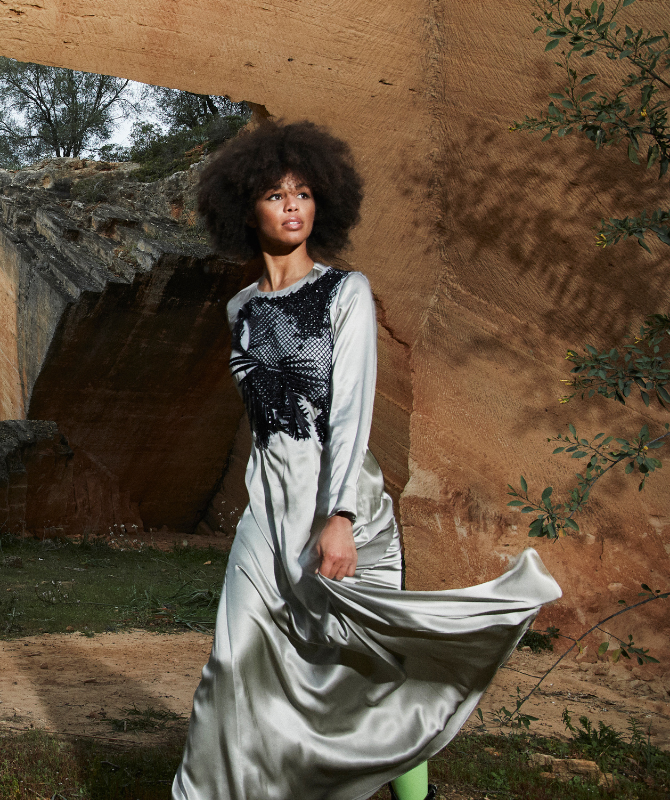 Now, discover other Ramadan 2021 capsule collections.
.stk-post [data-anim-name="preset-slideInLeft"]:not(#stk) { transform: translate3d(-100%, 0, 0) } {"keyframes":[{"transform":"translate3d(-100%, 0, 0)","offset":0},{"transform":"none","offset":1}],"options":{"id":"preset-slideInLeft","delay":0,"duration":1000}} .stk-post [data-anim-name="preset-slideInRight"]:not(#stk) { transform: translate3d(100%, 0, 0) } {"keyframes":[{"transform":"translate3d(100%, 0, 0)","offset":0},{"transform":"none","offset":1}],"options":{"id":"preset-slideInRight","delay":0,"duration":1000}} .stk-post [data-anim-name="preset-fadeIn"]:not(#stk) { opacity: 0 } {"keyframes":[{"opacity":0,"offset":0},{"opacity":1,"offset":1}],"options":{"id":"preset-fadeIn","delay":0,"duration":1000}}