You may have been expecting something more cutting edge perhaps? Like sensory activated crop tops embedded with nano technology simultaneously making you feel warmer and miraculously, a more chiseled "Gigi Hadid" version of yourself just by wearing them. Sadly, no.
You would not have been mistaken for thinking it was those nubile, mind-boggling fashion NFT's, or even Haute Athleisure coasting its way into a seemingly unending WFH season, but alas, there too you are wrong. It's ok. Don't feel bad about it. We almost got it wrong ourselves, but being professionals and all, we had the foresight to look back in order to look ahead. And there it was. The penchant for older clothes.
From celebrities rocking their vintage finds, to the seismic growth of the re-commerce market-topping 37 billion, the allure of covetable collectables from seasons past, is oh, so trending. But we're not here to talk about why it's so hot right now (you can read about that here in "Why vintage is the new cultural cool.")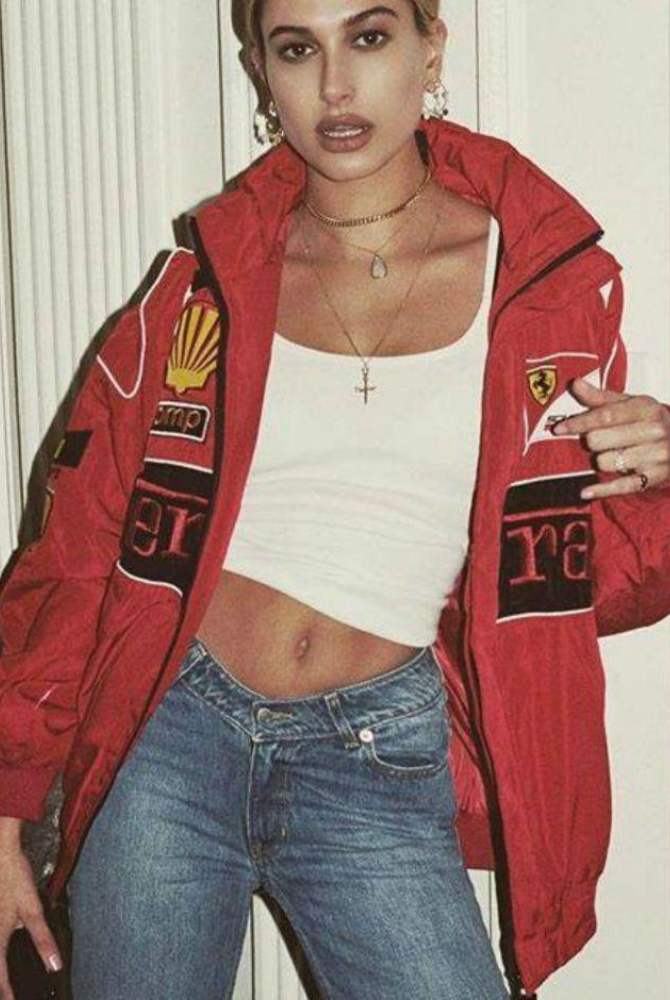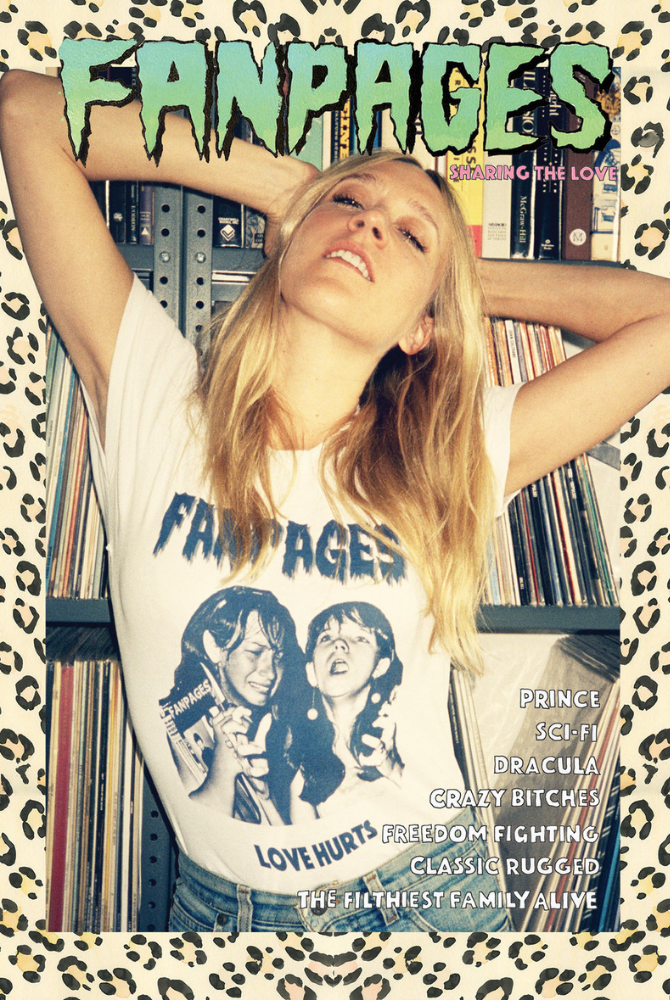 This time around, we're going to share our strategies on HOW to shop the inner machinations of the second hand / recommence markets like a pro. Like most things desirable, they can be elusive and intimidating to the uninitiated. But as we said, we're professionals so we know (mostly) what we're talking about.
Ok then Hipsters, flex those wrists, fire up those search engines, cause here we go.
GET TO KNOW YOUR PLATFORM
"All platforms are created equal; some are just more equal than others."
There is a LOT out there, so the first place to start is to align your platform with your personal style and taste.
Lux Redux. Are you looking for high fashion mega-brands from a few seasons ago, in great condition with a wide assortment and an editorial edge? Start out with these resale heavy hitters: The Real Real, Vestaire, Farfetch and for local options you have RIOT, The Luxury Closet and Reeborn.net. Prices are more affordable than the primary market, but by no means cheap. Just because it's preowned, doesn't make it free! We're talking about snagging last season Chanel, Gucci and Balenciaga, not trolling for unbranded unknowns, so keep some perspective.
On the prowl for something cheap n' cheerful? Sites like Poshmark, Etsy offer moderately priced optionsfrom contemporary brand labels and a good fashion find if you commit the time and dig deep enough.
Thrift snobs and cool Zoomers can be found on Depop where you can score some amazingly curated and well styled hipper than thou items at amazing price points. Hoodies, rare sneakers, or just random Top Shop pieces mixed in with a one-off hand knit piece by your Gran Fran, Depop is the melting pot of cool kid culture. (Don't worry, you can skulk around here even if you're over 30).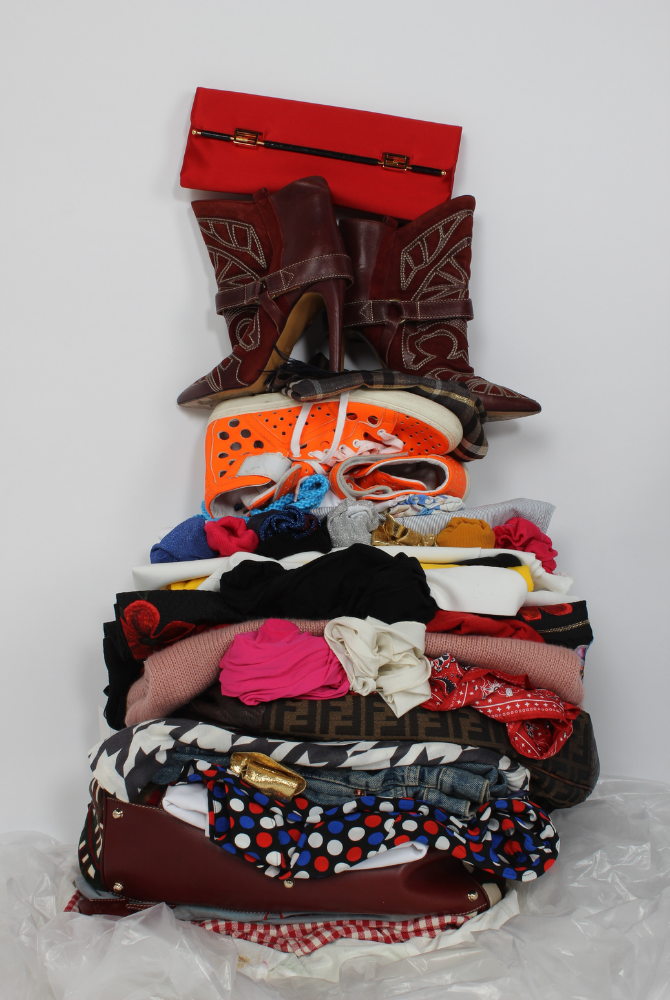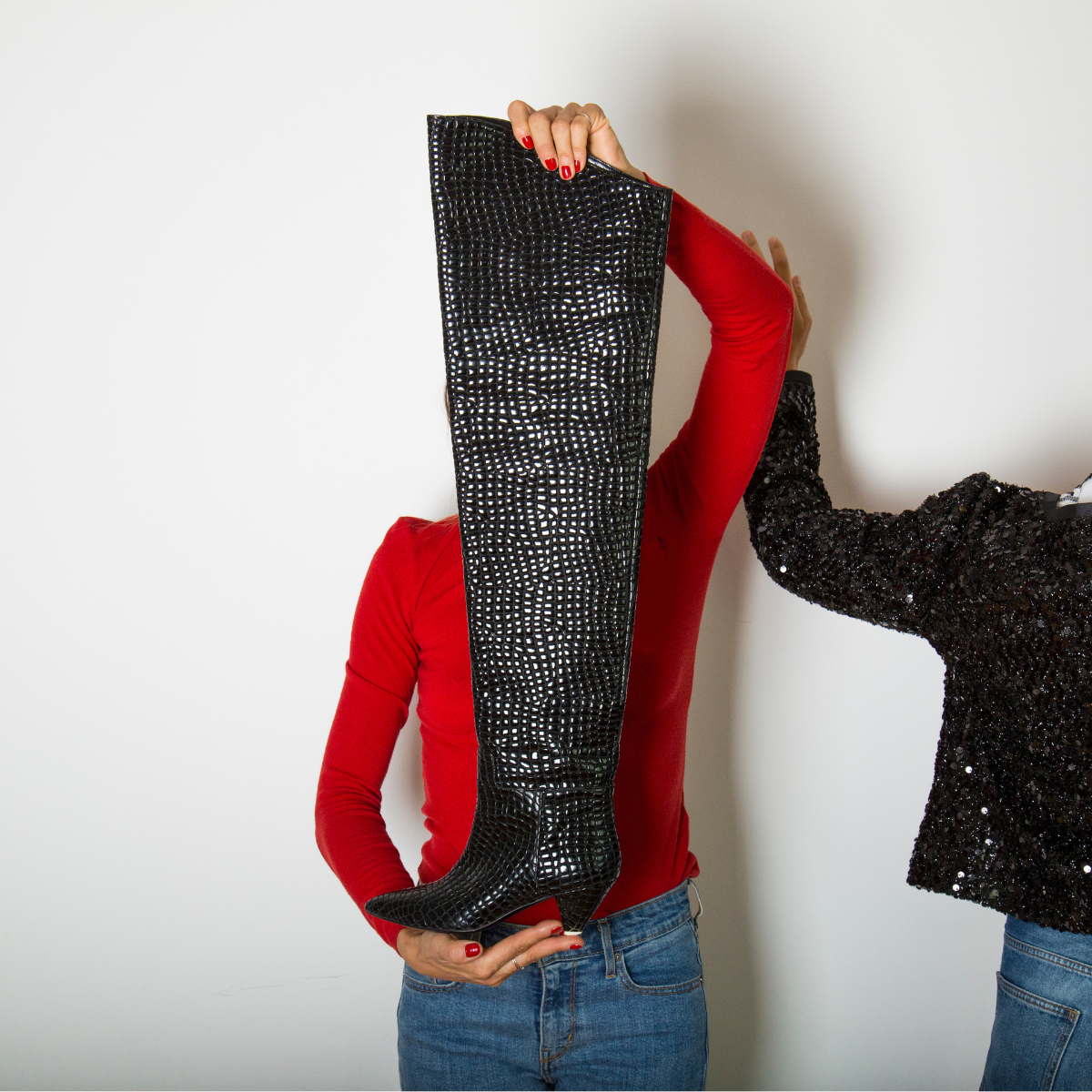 DON'T BE A FOOL, USE THE TOOLS
Best thing about trawling the recommence sites is that good old helper called "search."
Start out searching by brand name or specific item and make sure to use the right keywords like "vintage", "preowned", "secondhand" to really narrow it down and ensure you are in the right territory (ie: "vintage Burberry trench-coat").
Seasoned vintage shopper Shereen Safadi, designer & founder of Mesh, a retro inspired capsule collection sheds some light: "Start with specifically what you're looking for – and then let the search take you and guide you towards a rabbit hole of unusual finds…always be curious and click around – it could be the thing that you never knew you always wanted."
The "favourites" feature and "wish list" are your editorial chaperons.
Rather than succumb to impulsive click bait, add the items that piqued your interest to your cart. Take a beat and revisit them after pillaging the site with refreshed, killer eyes. This will help you weed out the weak and reconsider your choices so that they are more meaningful and intentional. And yes, you will feel rather noble and self-satisfied with your sense of newfound restraint.
THINK CLASSIC, BUT DON'T BE BASIC
One of the key perks of shopping pre-owned and vintage is the access to great quality craftsmanship and classic design that are no longer as readily available, or as affordable, in the primary market.
Single out directional brands that were icons of a specific era: Montana, Mugler or Norma Kamali in the '80s; Chloe and YSL from the '70s, '60s Pierre Cardin, Calvin Klein and DKNY circa the '90s.
Keep an open mind and explore some of these earlier works which tap into fashion history and are guaranteed to speak volumes to your staggering style.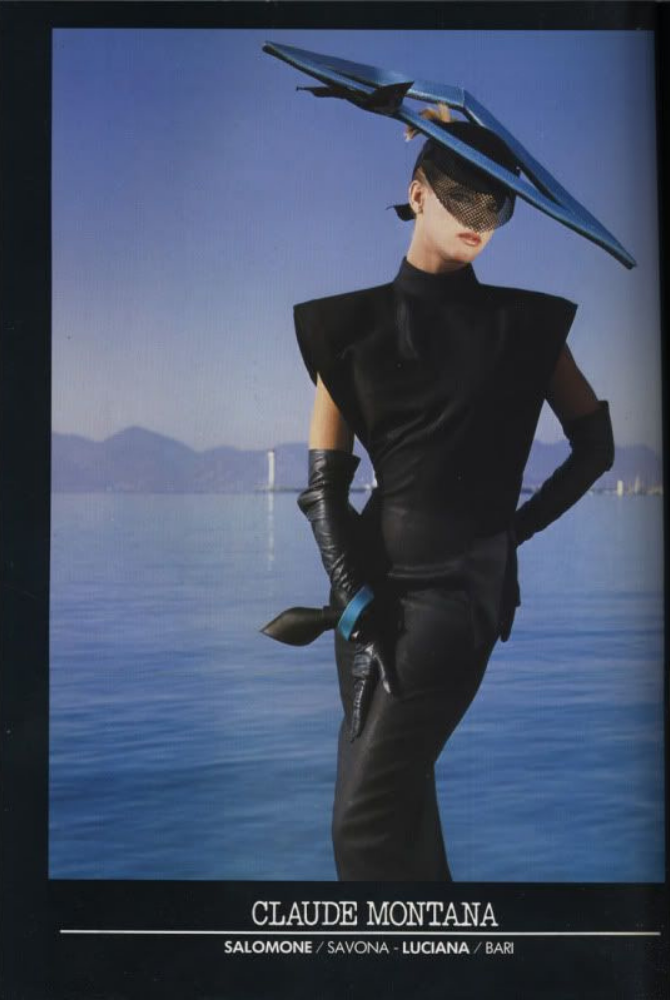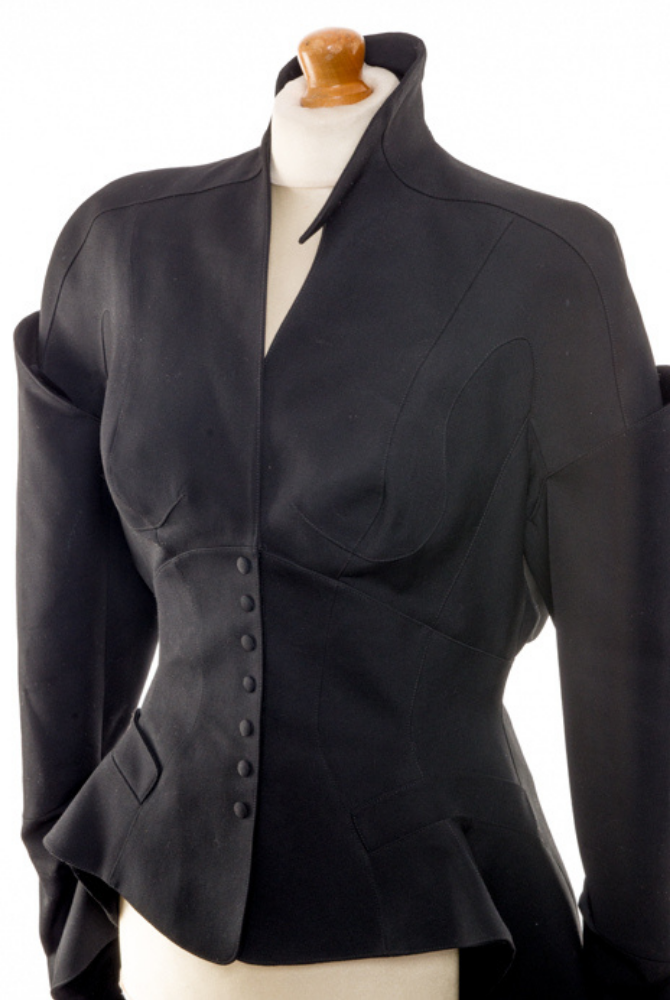 1980's Montana is excess and sculptural shoulders at its best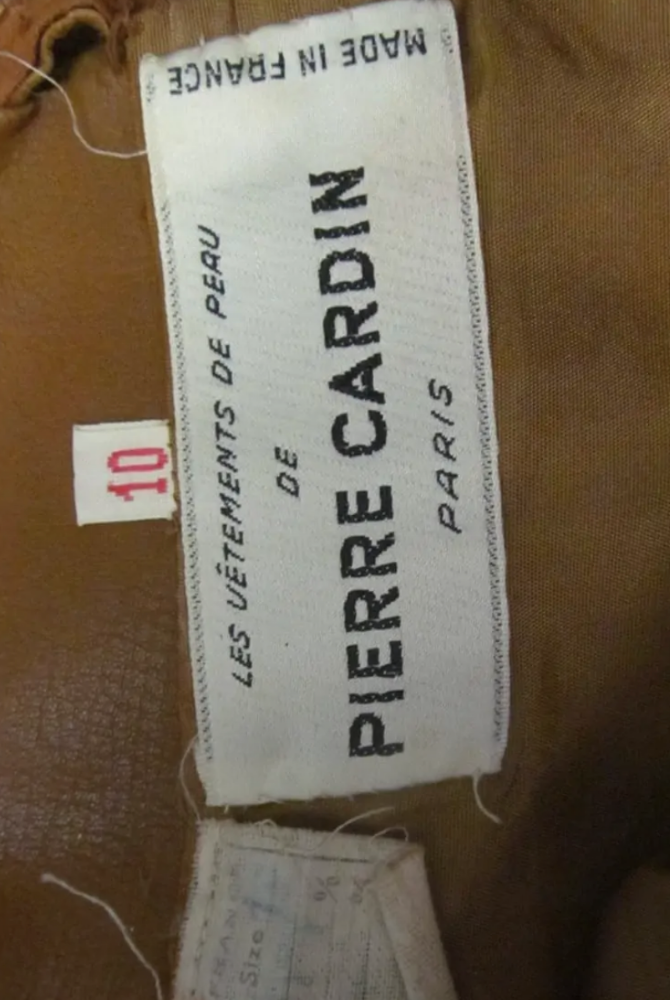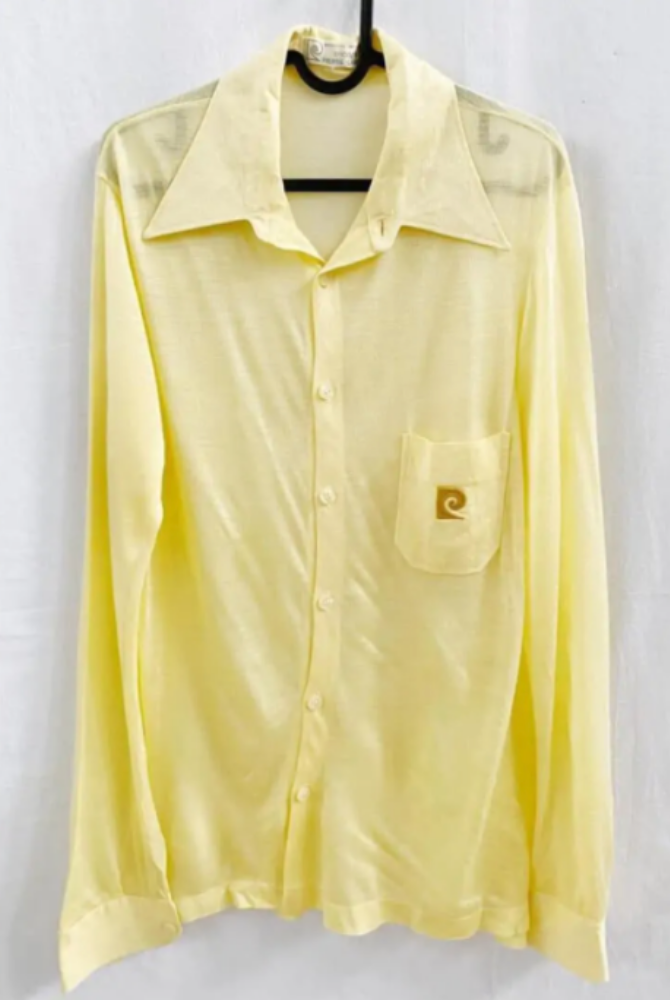 1960's Pierre Cardin the epitome of geek chic
"Check out rock band tees from 1988 and below, the more obscure the better!" – Shereen Safadi
HAVE A VISION & BE FOCUSED
Think about something specific, have an image in your head. It can be a movie reference, a style muse, old New York matriarchs at Sunday brunch or a random image of Sylvester Stallone from the '70s that inspires you (no judgement).
I'm prone to a Pinterest board of Debbie Harry suctioned in skintight double denim that sends me scavenging for shrunken denim shirts be worn with a soupçon of lingerie peeking from below, high waist jeans and the lax attitude of someone much cooler than me.
See it's important to know how you want to incorporate these items for the life you want to live and the woman you're fine-tuning yourself to be.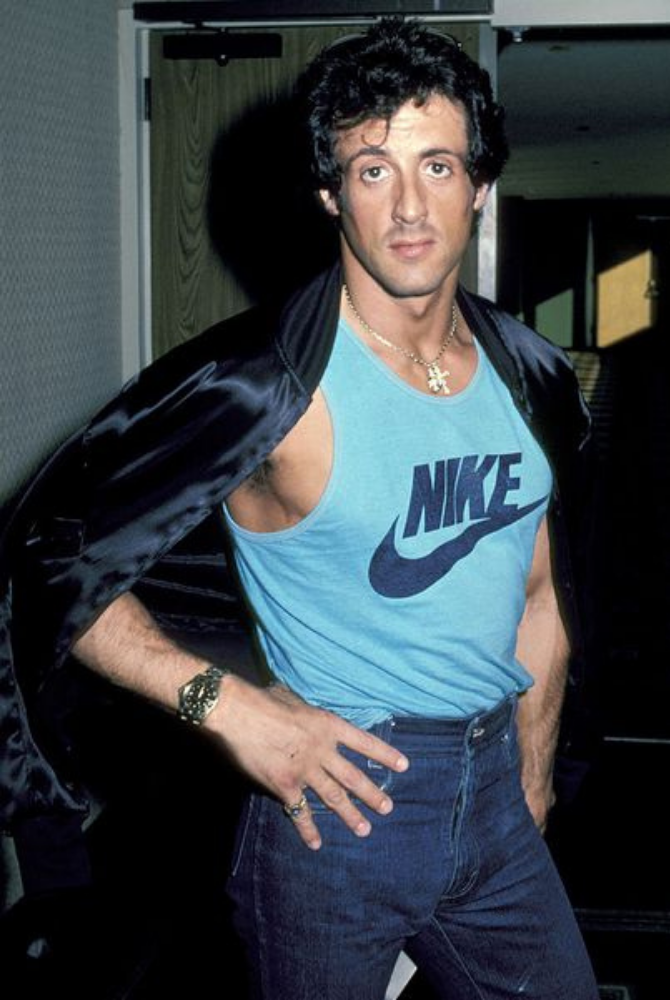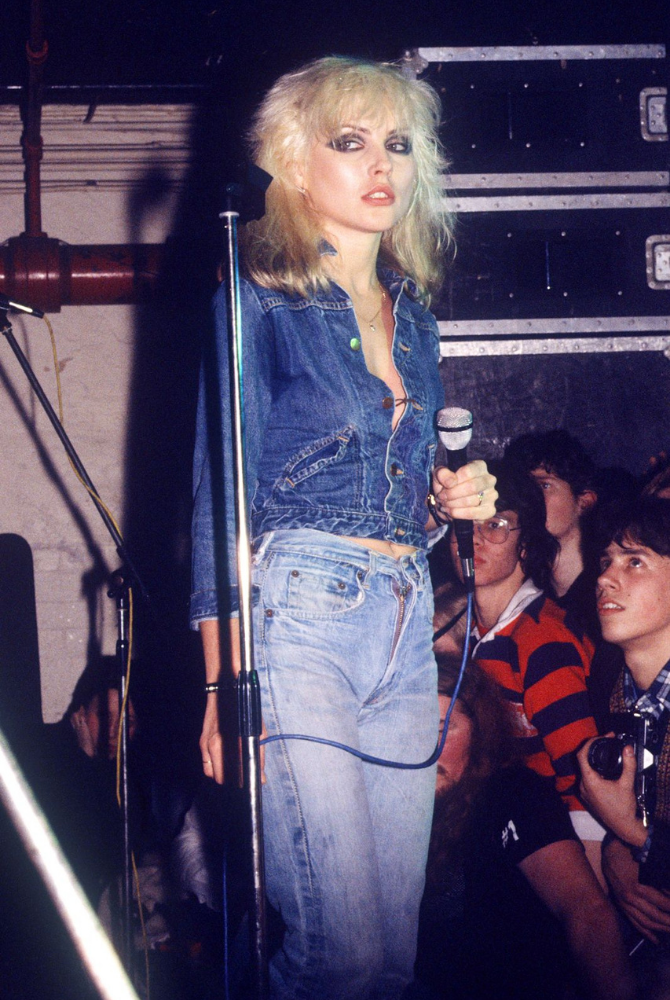 MY TAILOR IS RICH
Not the right fit? Vintage pieces don't usually follow the exact size requirements of current collections, so don't underestimate the power of a nip and tuck or unusual adornment on a piece that you love to elevate its potential. Think of your tailor as part of your extended "glam squad" akin to a dermatologist, hairdresser, or therapist, minus the exuberant fees. Bring them onboard to your vision and then relish in your splendour.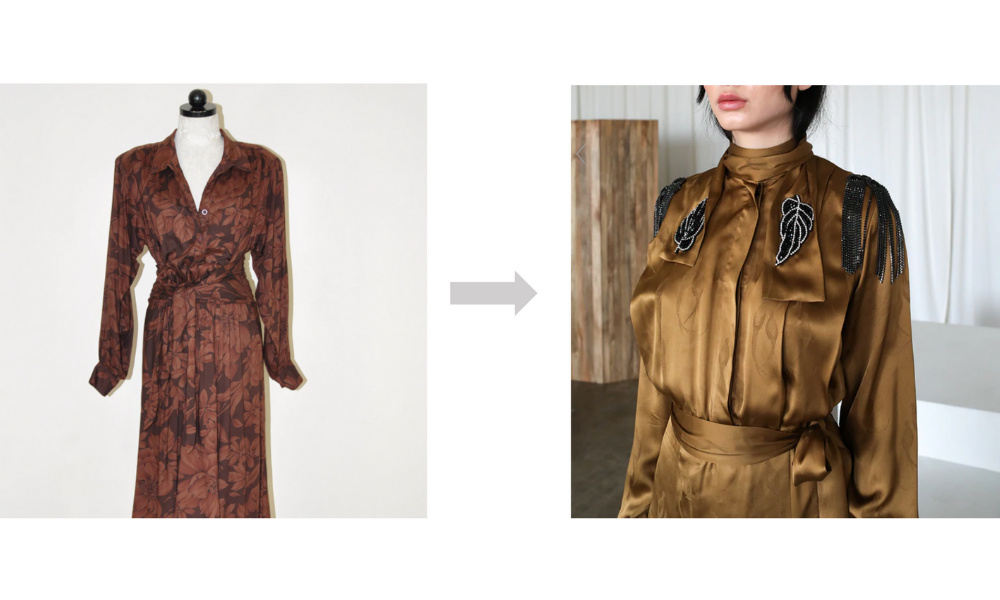 ENGAGE, DON'T GET ENRAGED
One of the best things about the secondhand marketplace is the social aspect of it all, especially on sites like Depop and Etsy where it's customary to engage directly with the sellers to get more details and information on the pieces of interest. So don't be shy to ask questions, request authentication and close-up pictures, details etc for more expensive designer pieces. You can even try haggling (but be reasonable), you're buying Pucci not potatoes.
PICK THE WILDCARD & GO WITH YOUR GUT
Sometimes it's the items that you know nothing about that matter the most. The unexpected piece with no label or provenance whose worth is not validated by the price tag, but by how it moves you.
That's the beauty of obscurity.
The "had to have" item that blinds you with desire and fills you with promise. Like a fabulous, crushedvelvet, diamante encrusted shoulder padded mini-dress, origin (and brand) unknown. Who cares if it's not the highest grade, this is where style trumps quality and the endorphin rush kicks in.
I know, this goes against the gospel of sense and sustainability, but sometimes your inner diva will call, and you just have to pick up.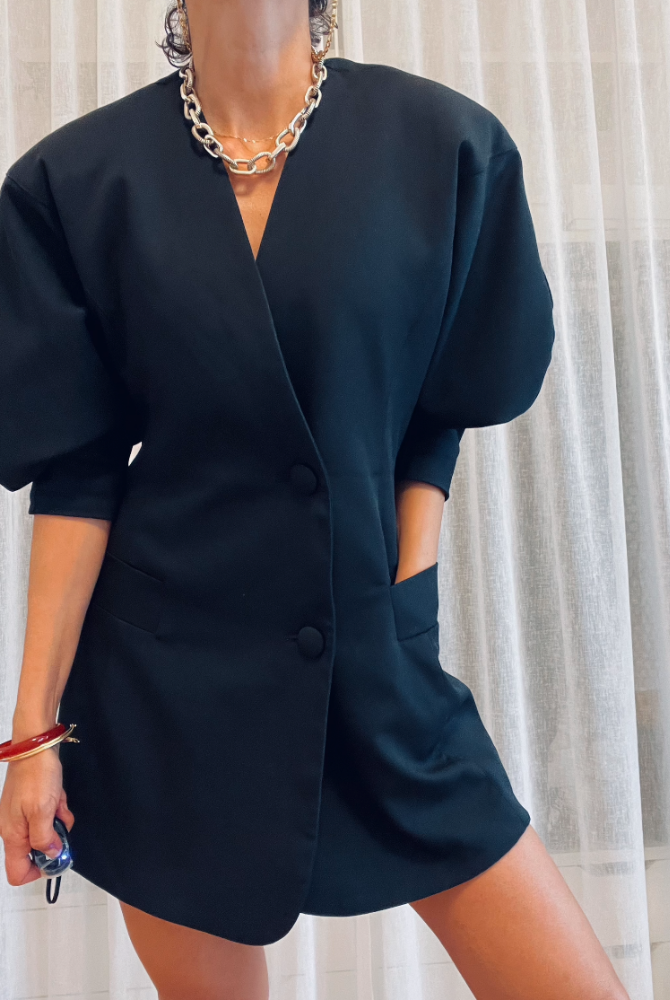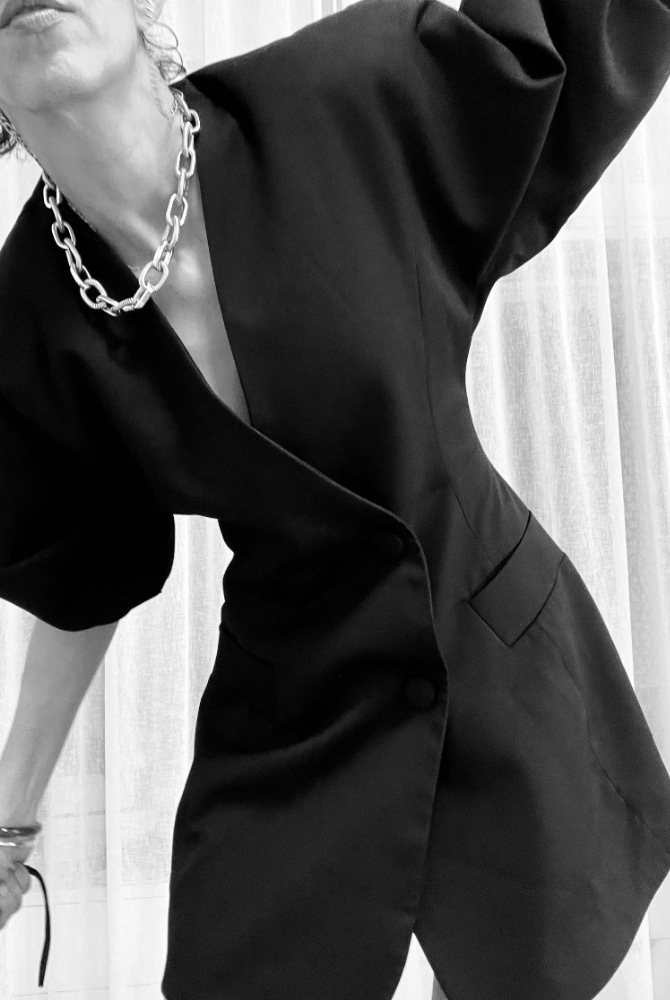 1980's blazer dress. Brand & provenance unknown. Snagged with a jolt of a heartbeat from @riot__here
IT'S A COURTSHIP, NOT SPEED DATING.
Like dating, it takes some time to land the right one. Sometimes it's the wrong fit, the item is not what it first seems, the seller didn't call you back like they said they would. You're not sure if you like it or if it likes you? It's ok. This is about the slow burn. Like the best dates, the ultimate fashion finds are the ones that surprise you, keeping you up later than intended, way past the 2-wine glass minimum.
So, get cosy. Pour yourself another round, light up a candle and burn the midnight oil.
That's when the magic happens anyway.
Special thanks to Shereen Safadi for her tips and voracious knowledge on shopping in the secondhand sphere.