That sounds great. Very much part of the empowering, body-positive rhetoric surrounding fashion inclusivity these days. "All bodies are beautiful"; "Celebrate your curves"; "Style is not a size it's an attitude". So much affirmation bursting out of these phrases, right? But what if, when all is said and done, you simply can't find the clothes to celebrate your curves in?
OK, full disclosure, I am not a plus-size model. In fact, I am not a model at all, with decidedly no said curves to celebrate. I'm what the industry refers to as "straight size" (semantically problematic perhaps), which basically means anything under a size UK 10. So, admittedly, I haven't personally encountered issues sourcing fashionable clothing for myself. I do however live in the real world, have real friends and family members in all shapes and sizes and can attest to some of the challenges faced trying to source stylish, fashionably relevant clothes for women over a size 14 or XL.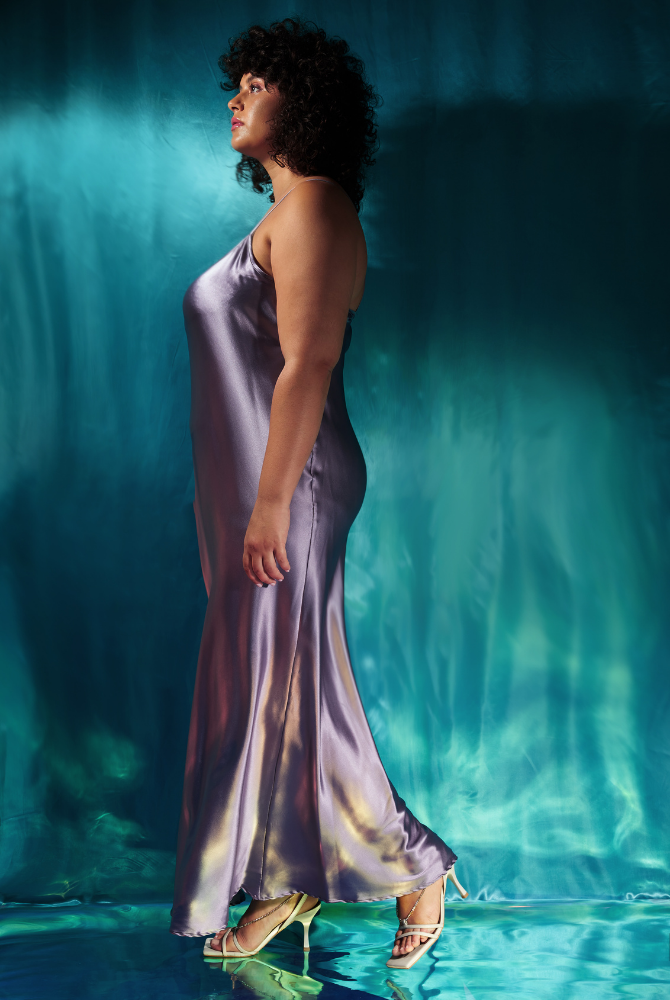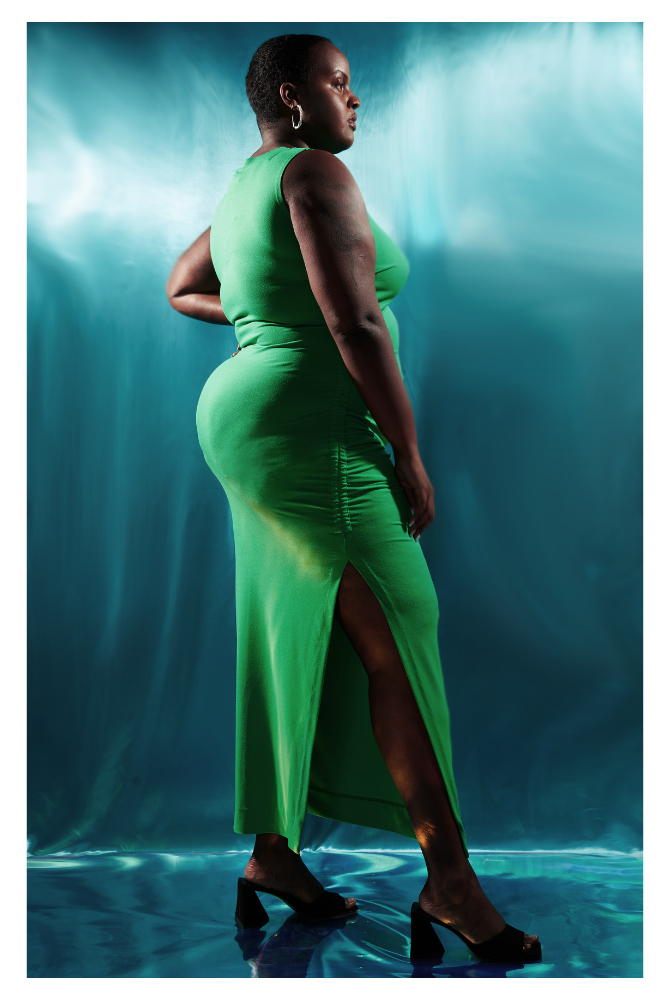 *Spoiler alert, it ain't easy. I spent a considerable amount of time last season surfing the net (as every self-respecting, social distanced abiding citizen) for a present for my curvaceous, voluptuous, eccentric style studded friend's "coming out of COVID" quarantine celebration. And that's when the party pooper called "reality bites" kicked in. It's as if a memo was sent out that all plus size women aspire to wear shapeless sacks in muted shades of greige, beige and drab. That "tent-shaped" was the desired silhouette and paisley or plaid the preferred prints. Sorry, but when did plus-size equate being "démodé" and a slump into suburbia? After far too many depressing options of lacklustre, ill-made, oversized garb, I resorted to a scarf. Lame, I know. But it was a Pucci print, so self-appointed brownie points on keeping it within a fashion-y vein.
So, I was pretty thrilled when stylist Amy Tappin, Founder of rental start-up "Rent.Edit" approached me to collaborate on an editorial story around sustainable clothes for plus-sized models that were fashionably on point, full of joy…clothes that celebrated style, rather than shrouded curves. A real eco-warrior (her, not me…I'm more eco try-hard), I was curious as to whether she would have an easier time navigating the black hole of plus-sized attire that I was missing. Well, guess what? She pulled it off, obviously. But, again, it wasn't easy; her experience was just as daunting and challenging…and people, she's a professional! "Even if brands stock a 'Large' or 'Extra Large', this often means a size UK 12 / UK 14 (which isn't that big really). 'Sustainable' fashion means different things to different people; that thrown in with a whole lot of corporate greenwashing, it can be difficult to establish who is truly advocating for people and the planet in their brand practice. I had the most success with second-hand, vintage, and rental options in sourcing, but it was not easy."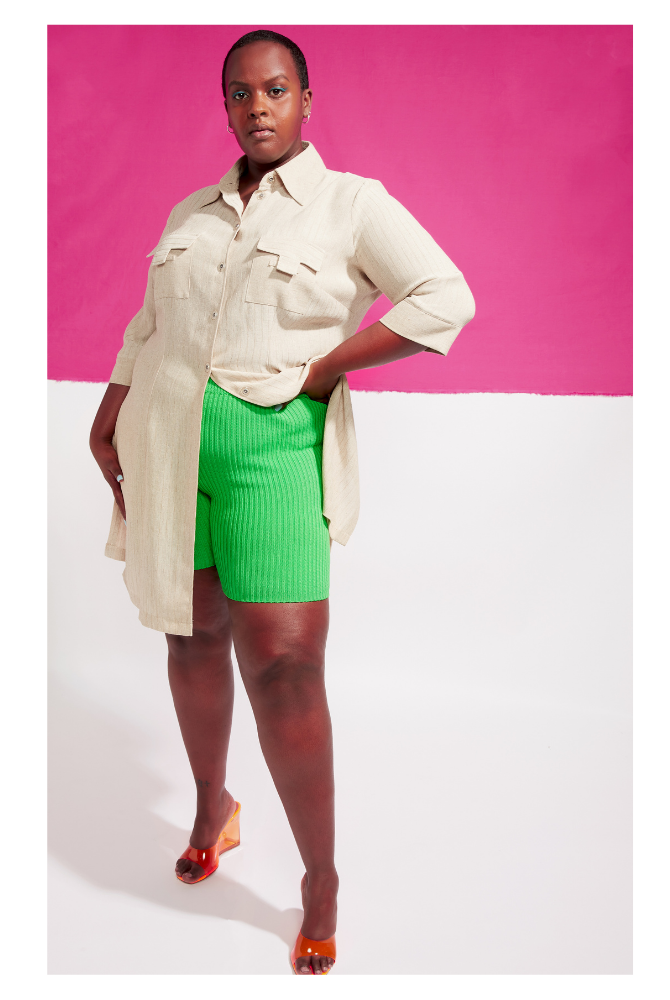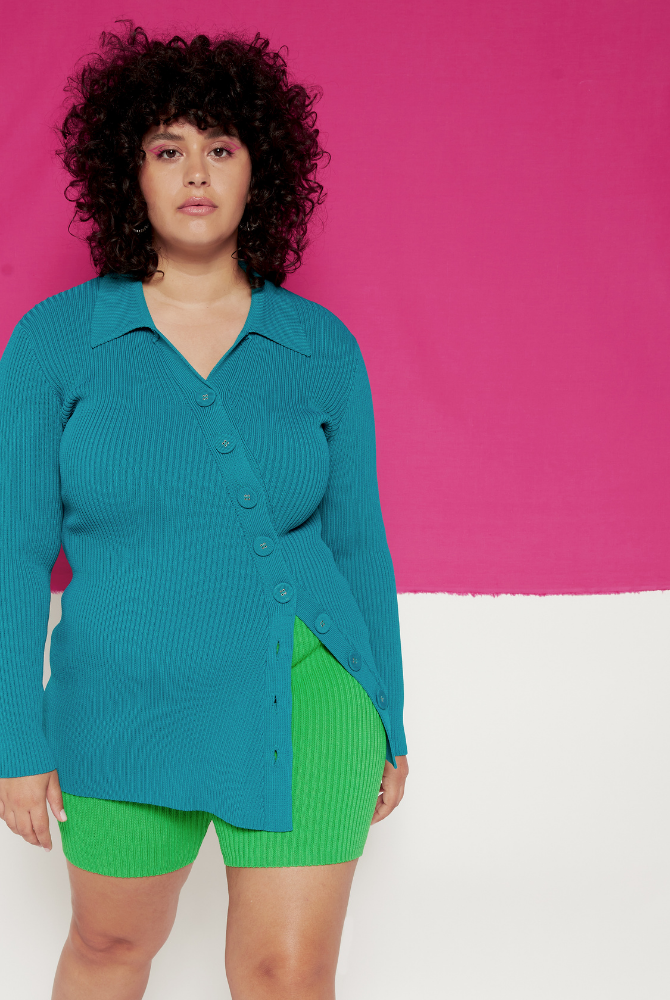 I guess with so much hype and noise around sustainability and inclusivity, it almost feels like brands are taking a page out of the playbook instead of really committing to a long-standing strategy when it comes to catering or featuring plus-sized women, particularly within the luxury sector. As Amy pointed out, according to the Fashion Spot, while racial diversity picked up this season on the S/S '22 catwalks, plus-size representation plummeted. (From 46 for Fall '20 to 34 for Spring '21; that's only 1.48 percent for the whole month for you fact-checkers).
That's not to say that all luxury brands are the bad guys misleading the narrative. Although there's been progress with plus-size diffusion lines such as Ganni's "Love Drop" collection; Mara Hoffman's extended sizes as well as Rachel Comey's plus-size collaboration with Target making some waves in the industry, it's not been an overwhelming tsunami.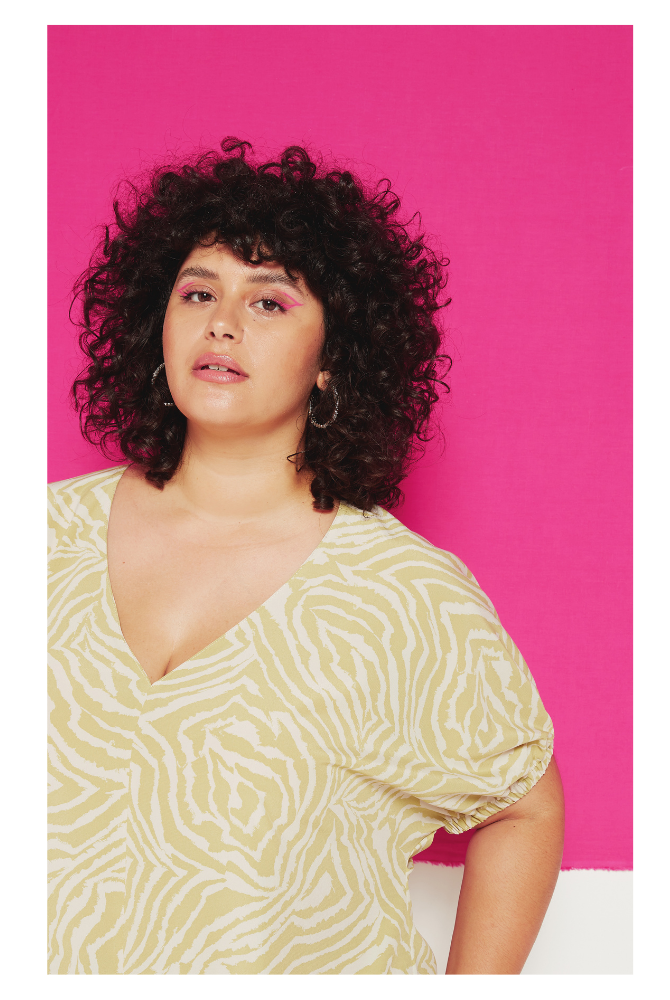 "These terms (sustainability & inclusivity) should not be buzz words!" commented Jessica Bounni, Fashion Editor and enthusiast, frequently covering content that empowers "real women in a world of make-believe", featuring curve conscious editorials and style features. "A lot of brands are championing these themes in their campaigns; others still need to work earnestly to translate body positivity to their consumers in a manner of relevance. We're being brainwashed daily with social media images and messages on how our bodies should look like, but there aren't enough initiatives to promote this subject and cater to a plus-size audience on a consistent manner. We need to encourage women to feel good about taking up more space!"
Amen to that.
Fashion is about the joy of dressing up. It's about proposing new ideas and concepts. Reflecting the zeitgeist of our times. It's about challenging perceptions, scrapping the status quo and today, that means re-defining outdated standards of beauty to incorporate a more inclusive vision that does not cramp out anyone's style, no matter their size.
It's about body con for curves, vivid colours and embracing cleavage vs. hiding behind big, shapeless sacks. It's about adapting the latest trends to accommodate bigger sizes, not just as a one-off gratuitous diffusion line or PR stunt, but as part of a constant and growing offering. Giving non-standard industry bodies a chance to shine on a regional level and beyond. It's about living large, no matter how big or small you are.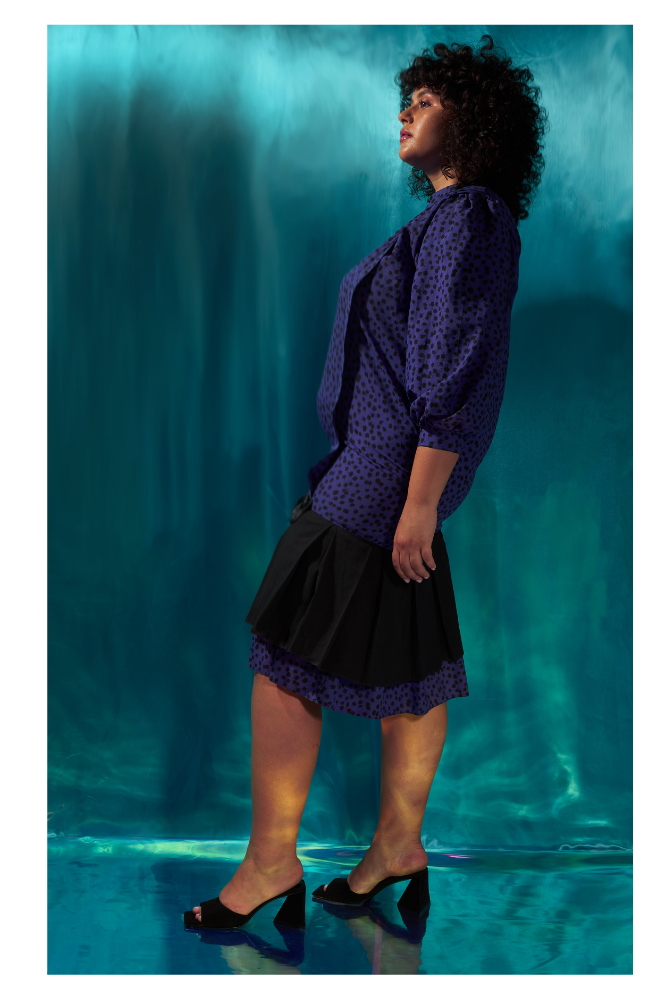 Amit, one of the models featured in the shoot sums it up nicely – "Big brands need to understand what it means for women to live in a bigger or smaller body…representation of different sizes, race, orientation and ethnicity has an impact and creates meaningful change for EVERYbody."
So yes, it's time to step up the game, for ALL bodies, not just the "standard" ones because let's face it, standardized units of beauty become dull real fast. It's conformist, dangerous and misleading. Nothing novel or exciting comes from a "standard" approach to anything. Certainly not fashion. Ultimately, as Jessica stated earlier in our conversation "ladies can slay at any size!"
Hell yeah.
Photographer – Faryal Gondal | Styling, concept, production – Amy Tappin | Assistant – Beverly Daniel | MUA – Kerris Charles | Model – Amit | Model – Shukriya