It was back in 2020 that Matthew M. Williams was appointed as Givenchy's latest Creative Director, and although we've seen his vision for the brand following his debut and remote shows, the Spring/Summer '22 collection show truly gave us a full taste of what to expect.
It was the first time we saw a full Williams production, one that came with a live audience and a distinctly emotional side of the business of luxury and fashion – something he was keen to partake in. And it was hardly a disappointment.
"For the Spring-Summer 22 collection, I wanted to build on the tradition of Givenchy's history while also really looking towards the future," explains Williams. "To do this, I worked with people I admire across different disciplines who have truly unique perspectives…the collaboration and this collection offer people a remarkably immersive and special experience."
Young Thug provided the music to the entire show whilst artist Josh Smith's iconic work was showcased in the form of prints throughout the collection.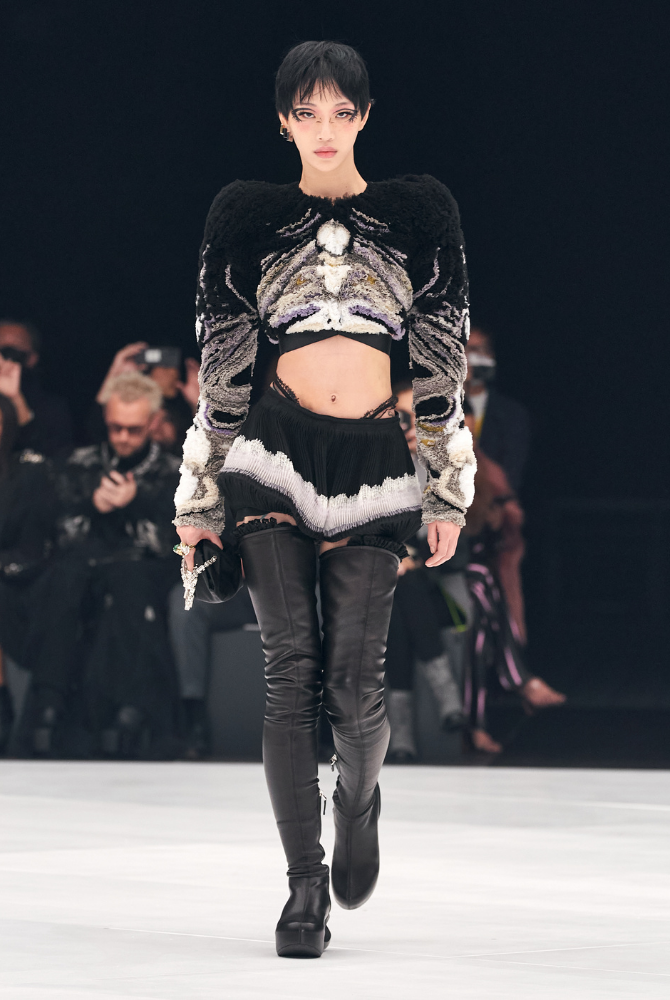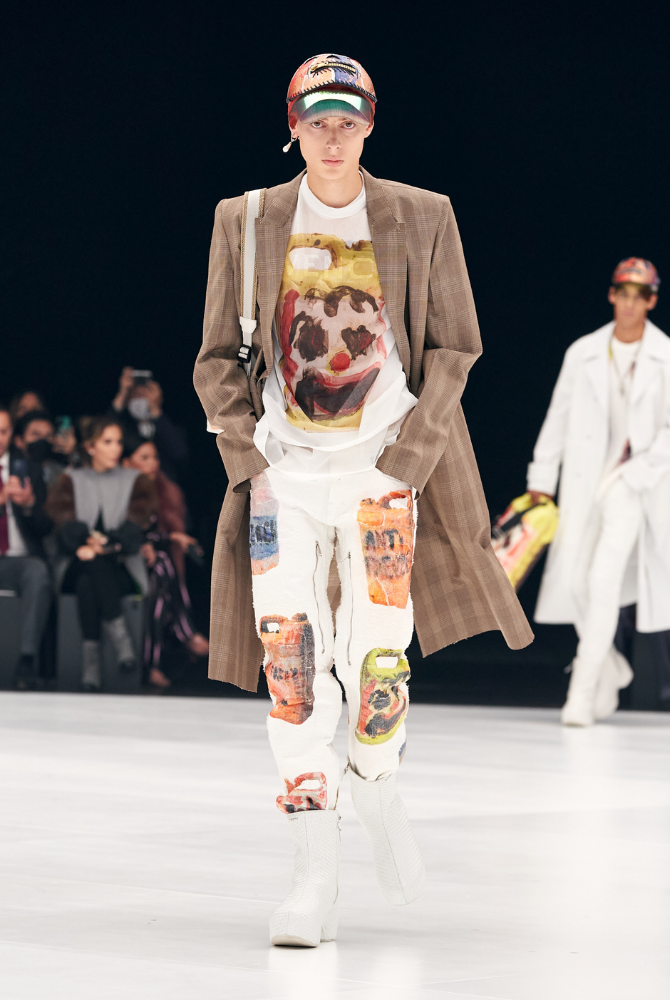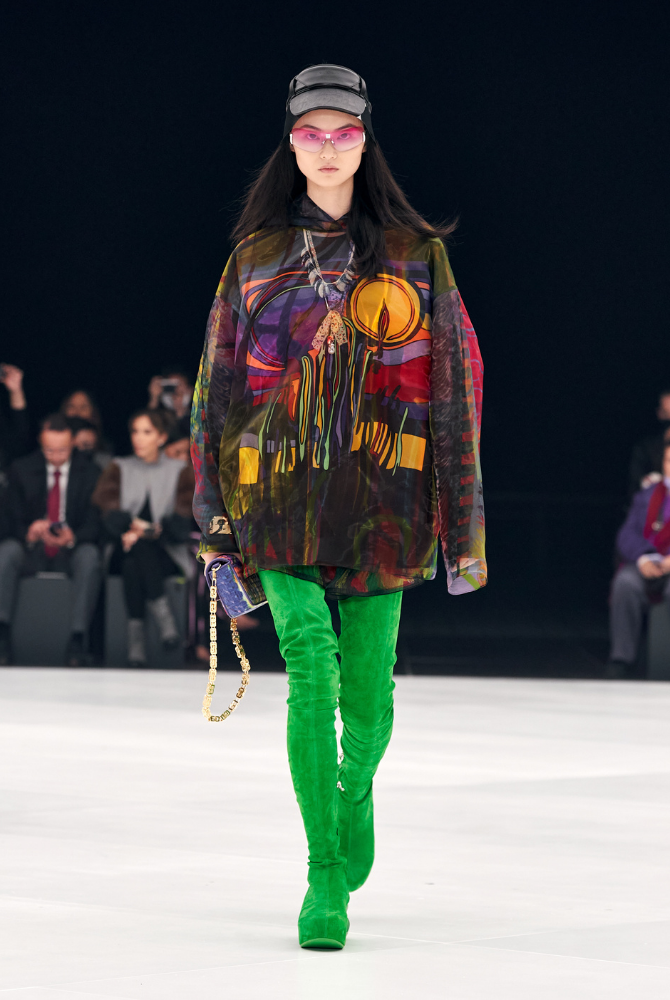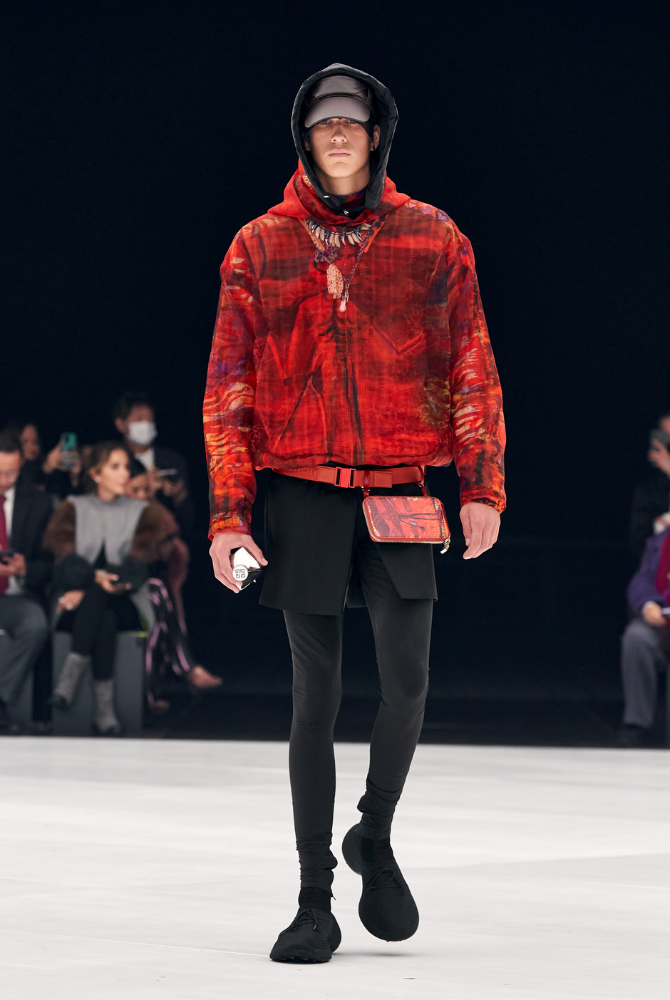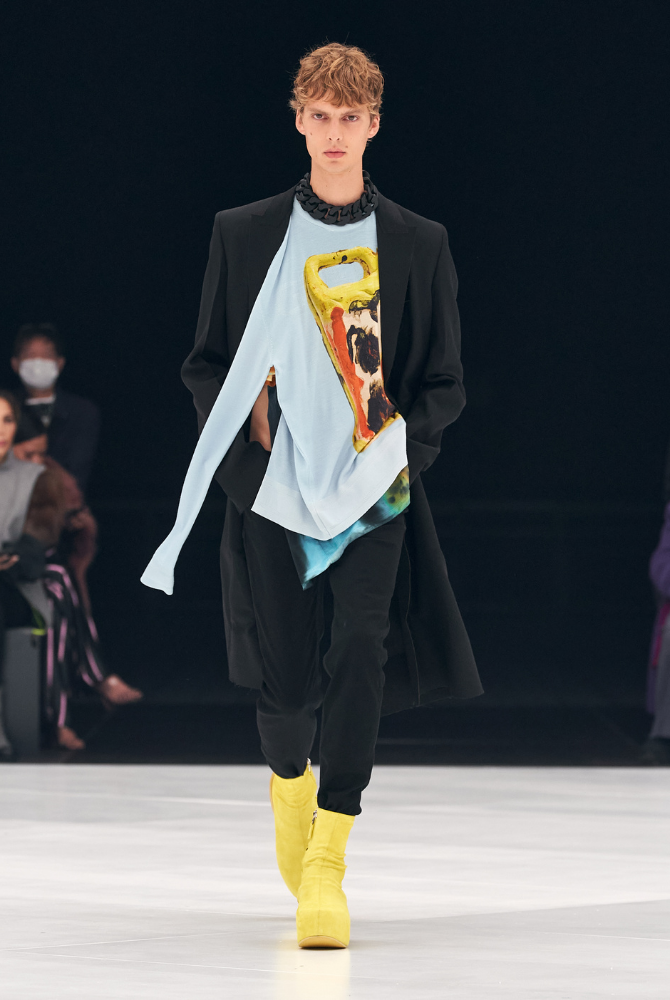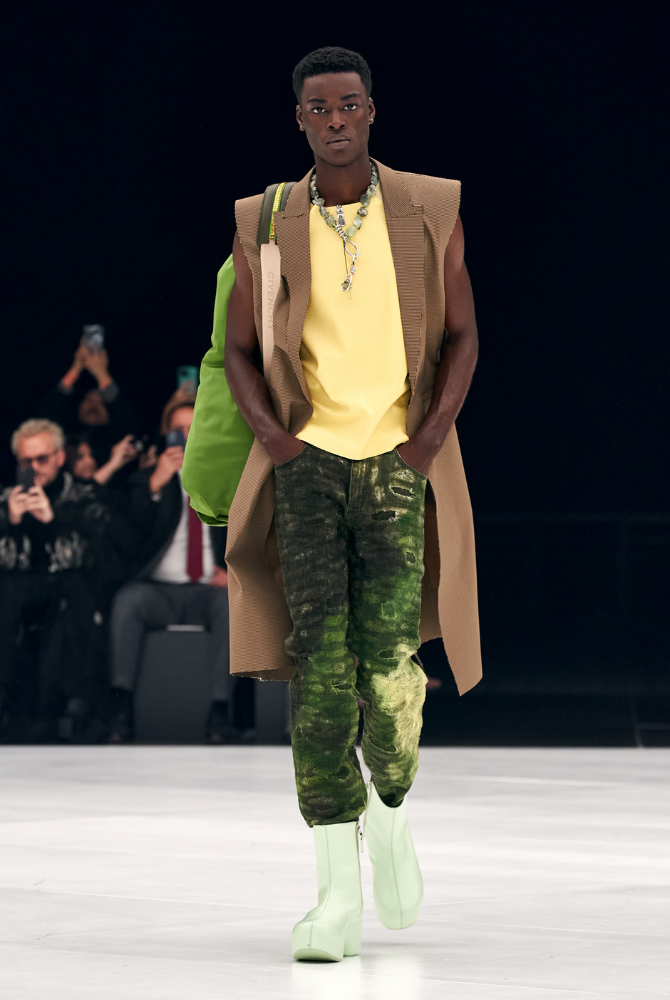 As the collection took to the runway, we noticed that Williams approached the seasonal collection with a whole new colour narrative. With a mix of luxury and utility, the collection kicked off with all-black ensembles before revealing pops of colour – it bridged classical and practical with silhouettes for men and women that were constructed, yet embraced tradition, timelessness and distinct techniques.
Like most of Williams' work, we spotted a mix of tailoring and streetwear ready-to-wear pieces. Tailored fabrics acted as a blank canvas for those juxtaposed looks that came with purposely layered separates that were raw-edged – nodding to Riccardo Tisci's time at the fashion house.
On the accessories front, Givenchy revealed an array of statement pieces including the latest addition of its Antigona family of handbags – proving to be this season's latest piece of arm candy.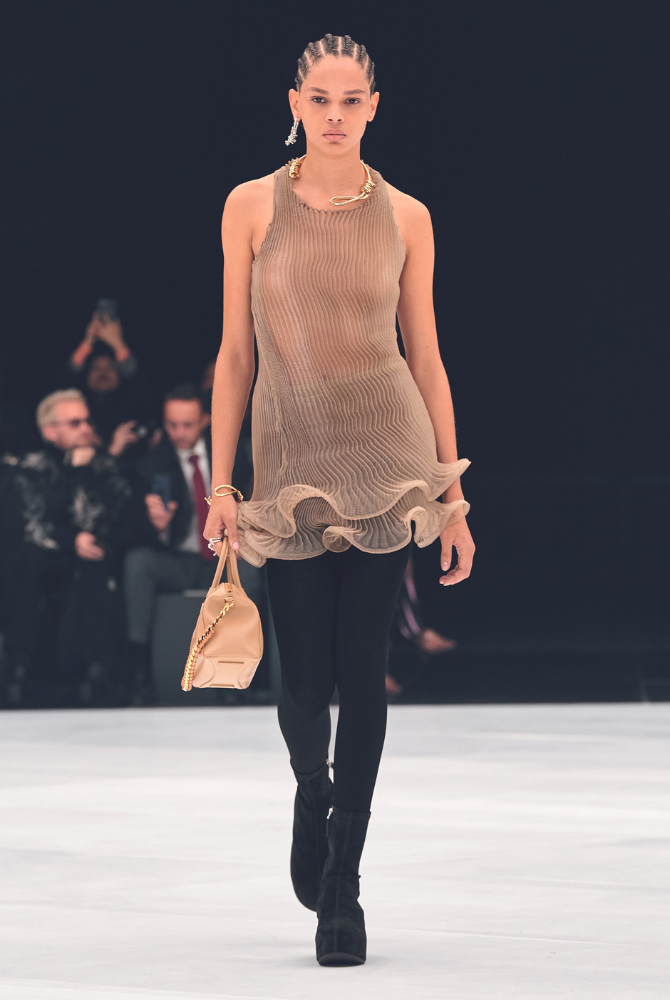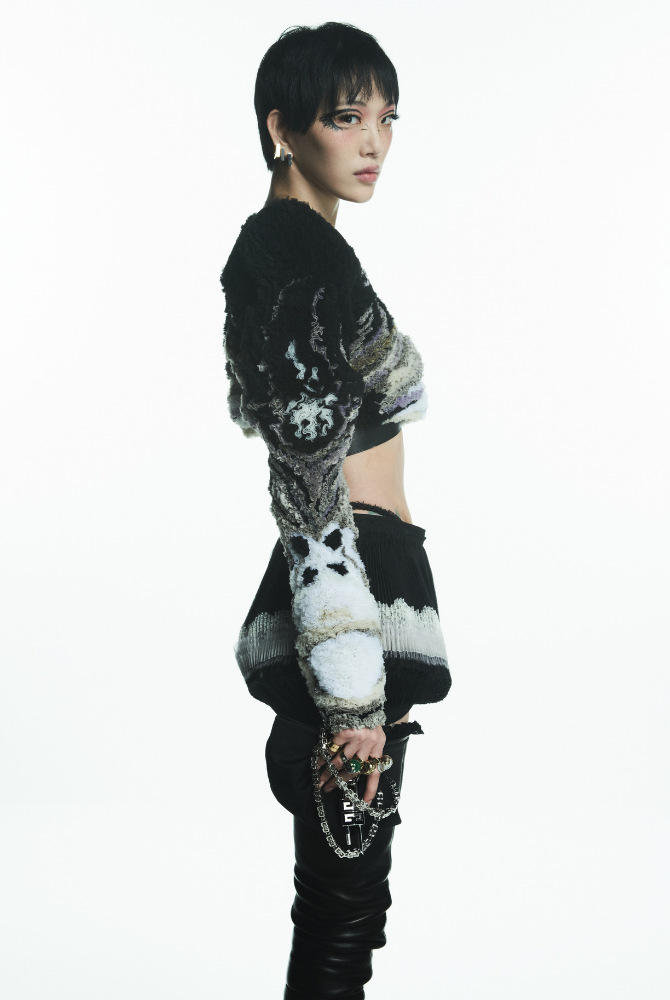 Enter the Antigona Sport – a twist on the original featuring a supple leather version that plays on symmetry. Adding a contemporary take on the icon, the handbag comes in soft, smooth leather with a modern, woven strap, energised by hardware signatures specially developed by the Creative Director. The Antigona Sport is available in classic black, ivory, beige and seasonal colours of pumpkin and mauve.
On the other hand, if you're looking for a coveted piece to get you party-ready, the Kenny – inspired by couture savoir-faire – is the perfect companion to make a fashion statement. Crafted in extremely soft calf leather, the Kenny handbag offers versatility (and lots of hardware) courtesy of Williams' vision. Hand-draped folds, double G-Cube chain straps, the now-iconic padlock and attention to detail complete the Kenny.
Another standout accessory from the Spring/Summer '22 collection is Givenchy's Shark Lock pant boots, the almond-toe silhouette, wedged-heel that comes crafted in calfskin leather and with a metal clasp around the leg with gold and silver-finish asymmetrical 4G padlocks on the side. Talk about stepping into a statement.