When Hermès launched its latest addition to its beauty métier, Plein Air, it was slightly hinting at the Maison's theme of the year: Vive la Légèreté. Translating to long live lightness, Plein Air's formula is as light as air, and looking for moments of lightness, Hermès introduced Vive la Légèreté in an intimate celebration in Paris. It became a subject of inspiration to which creatives and craftsmen were invited to respond.
Hermès has always been a house dedicated to the quality and sensuality of materials and textures. Known for its precision and artistic complicities, a plethora of its offerings feature silk, soft and light as air. This was translated into a beautiful setup that saw a dreamlike staging by Jaco Van Dormael; his wife, Michèle Anne De Mey, a Belgian choreographer; Sylvie Olivé, a French production designer; Thomas Gunzig, a writer; Amandine Chaignot, a French chef; and Les Vilains Chicots, musical talent, were amongst a few that came together to make the celebratory event a success.
"Lightness is when the everyday becomes wondrous, it is in the softness of a smile, the gentleness of a caress, the gracefulness of – a gesture," once said the legend, Pegasus. "Lightness is a movement, a thought, a word, an idea. So go, my children, and travel the world in search of your lightness." It's the imaginary story of Pegasus and the Quest for the seven forms of lightness that stemmed the inspiration of this year's theme.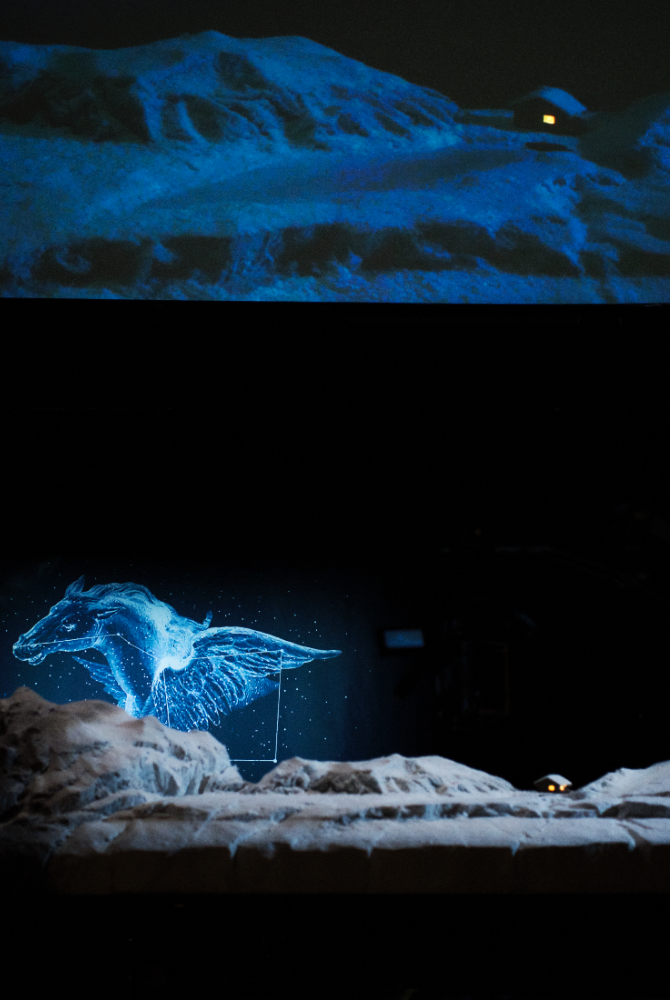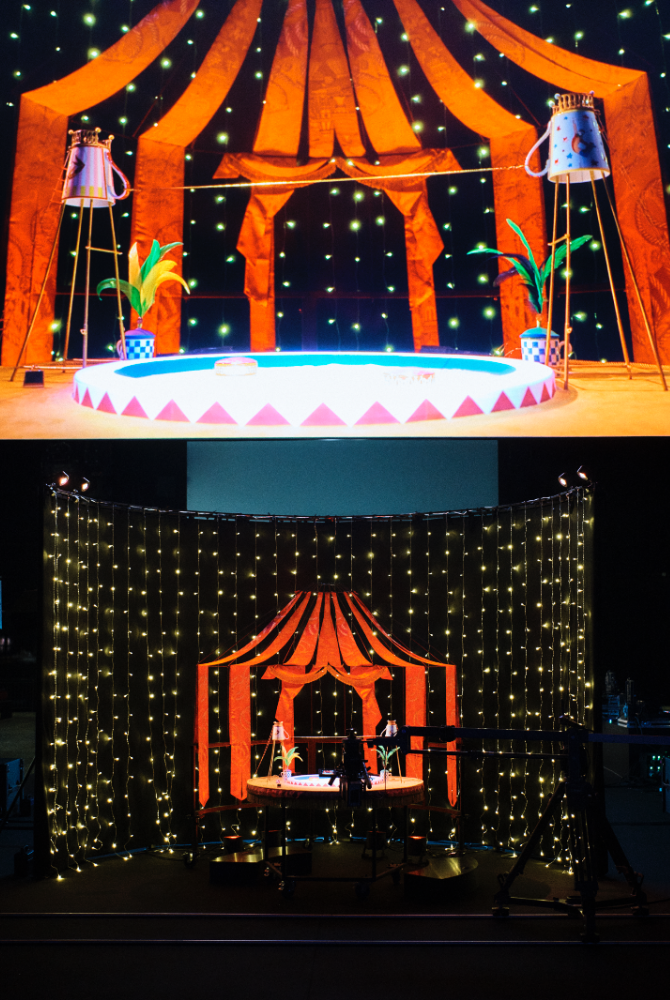 Also read: Hermès explores second skin for Autumn/Winter '22.