Perhaps one of the most enigmatic and powerfully attractive personalities in the fashion industry, Gabrielle Chanel set her own fate and transformed her name into one of the world's most coveted fashion brands there is to date.
Starting her journey in 1912, influences from Gabrielle's personal encounters and travel experiences were then translated into everything she created.
Now, the maison has released a three-part series called The Destinations that allows the fashion brand's followers to get insight into the late designer's life and how particular cities (Deauville, Biarritz and Venice) majorly shaped the Chanel appeal.
Set in France's Normandy region, Deauville (the focus of part one) was one of the most popular seaside resorts of the Belle Époque and was where Gabrielle found her success as a female entrepreneur. She was continuously seen surrounded by different menswear silhouettes, plus nautical and natural influences (which are still evidently seen in collections today).
Take a look here…
In Deauville, Gabrielle sourced inspiration from polo players at the racetracks, fishermen and the fabrics that could fly away with a quick sea breeze, sailor uniforms, swimming attire and the beige colour of the sands. These inspirations have continued to live on through several collections years later including pieces from the maison's Cruise '19 and S/S'18 shows.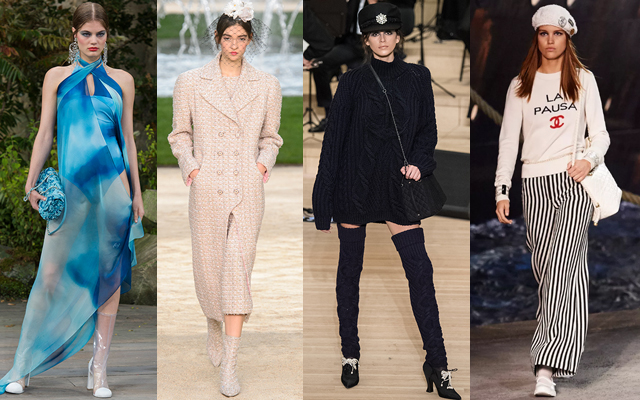 Stay connected to Buro 24/7 Middle East for the release of part two and three.
Now, take a look at Margot Robbie's debut campaign for Chanel.