Every now and then a label comes along that demands our attention and newly launched Colville is one such brand.
The brainchild of Molly Molloy, Kristin Forss and Lucinda Chambers, the brand draws upon the trio's collective (and extensive) experience in fashion. Molloy and Forss both worked at Marni for over a decade, whilst Lucinda was an integral part of British Vogue, holding the position of Fashion Director for an impressive 25 years.
Now, they have come together to create the new womenswear label which takes its name from David Hockney's terrace in West London in the 1970s. The first drop (available now on Matchesfashion.com) is made up of 30 key wardrobe pieces including blazers, graphic printed dresses, pleated skirts, sportswear-inspired knits and trousers in oversized silhouettes.
Speaking exclusively to Buro 24/7 Middle East about the ethos of the brand, Molly explained, "We wanted it to be joyous and we also wanted to have fun doing it and I think you can really tell that from the clothes. The variety probably comes from three imaginations working together and this will become our strength and signature that there is something for everyone."
As for what sets it apart from others in the contemporary space, Lucinda tells us, "Colville really reflects all of our tastes and ideas and yet when they are mixed it comes out as a real hybrid modern woman. What I love about Colville is that it feels like the best of many things — tailoring, print, hand knits etc and yet it has a powerful and idiosyncratic voice. It's strong and focused and at the same time feels personal. I think a lot of people will feel like it's special to them."
Responsible for the styling of the garments, Lucinda tells us that how to wear the pieces is very much open to individual interpretation. "I love how you can make Colville as smart or as pared down as you want." And her favourite pieces? "I'm excited for the strict black coat, that's an incredible piece," she says. "And then there's the mad hand-knit sleeved jumper. I love that. I could go on and on."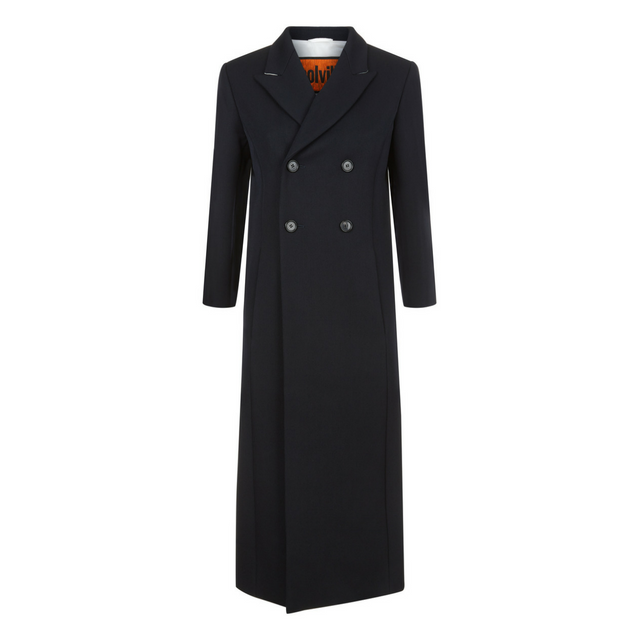 Colville is now available to purchase on Matchesfashion.com.
Now, see Emilia Wickstead's exclusive high summer capsule collection available on the platform.