When it comes to emerging Middle Eastern designers, we've already learned to love the pieces by regional names including Sandra Mansour from Lebanon, Bthaina from Oman and Shatha Essa from the UAE. So there's no harm in adding one more label to our must-know radar.
Based in Dubai, Sara Gholami wanted to launch a label that empowers women with confidence. With modest pieces dedicated to the Middle Eastern woman, her collections consist of statement silhouettes and great attention to detail.
For Fall/Winter '18, the brand's new collection was inspired by the 1930s with wide shoulders, fitted waists and lightweight fabrics such as chiffon and crepe.
Complete in a coffee-inspired colour palette, the pieces are dominated by origami pleatings that come in fitted skirts, jackets, kaftans, capes and tops.
Discover Sara Gi's Fall/Winter '18 collection below…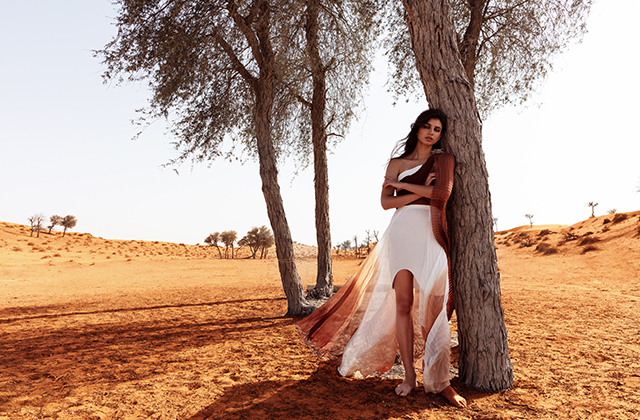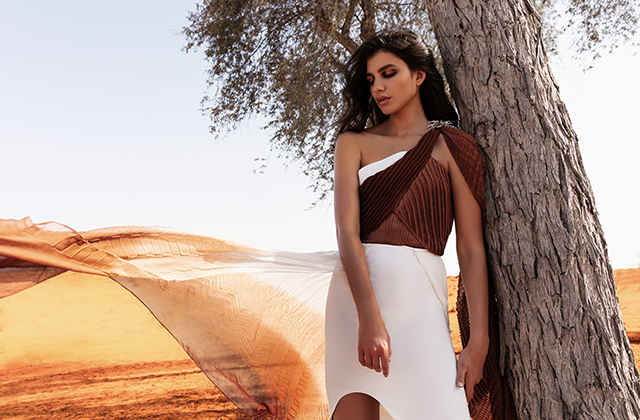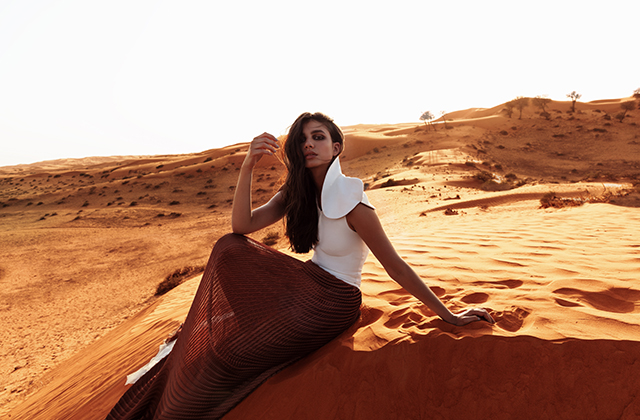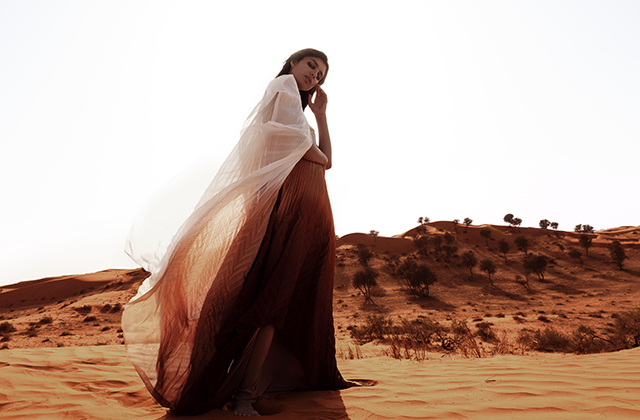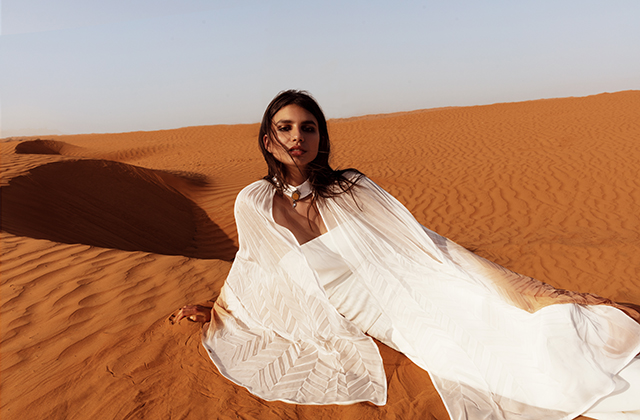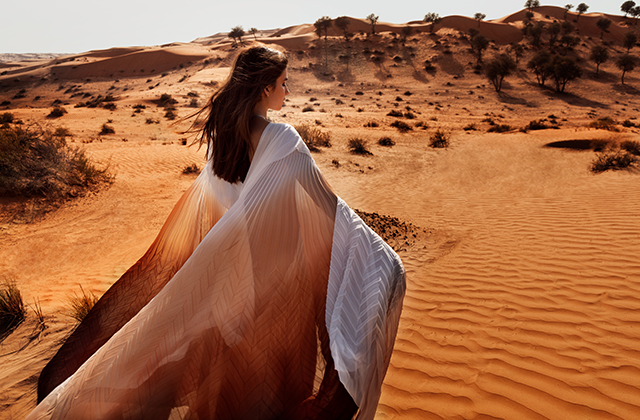 Now, read more about Omani label, Bthaina's debut footwear collection.