It's no secret that the fashion industry needs to be reconstructed with the planet in mind. The fashion industry has a plethora of negative environmental impacts, and we all need to make more responsible shopping choices if we want to make a difference.
Be open to making a change.
Instead of pausing to consider how the fashion industry can do better, fashion brands around the globe are making it easier for us to choose consciously by launching collections that are making circular fashion a reality. Including Iris & Ink, a brand launched and designed by The Outnet.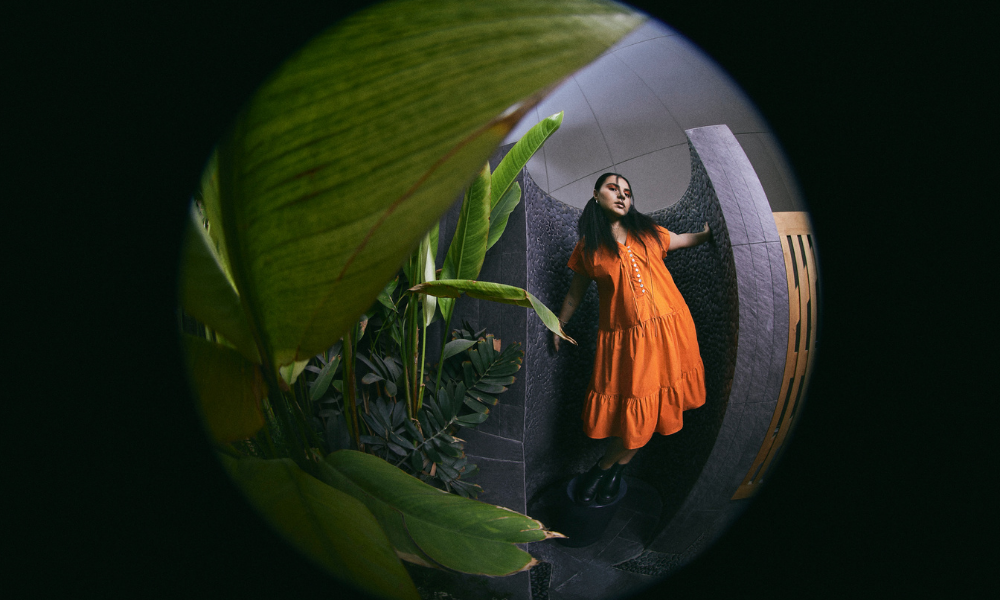 Launched in 2012, Iris & Ink have always been a champion when it comes to shedding light on the idea of fashionable statement pieces and now, are working towards circularity – ensuring a refined long-lasting design style, the use of responsible materials and processes. Delivering timeless and versatile staples that use resources that are already in circulation, the brand's Spring/Summer '22 collection offers high-quality fabrics, perfect fits, and refined silhouettes that will seamlessly take you from day to night.
The season brings a curated collection of wardrobe investments – both stylish and sustainable – focusing on luxurious knitwear, masculine touches, key leather designs including a utility jacket and midi dresses made using 100% vegan leather.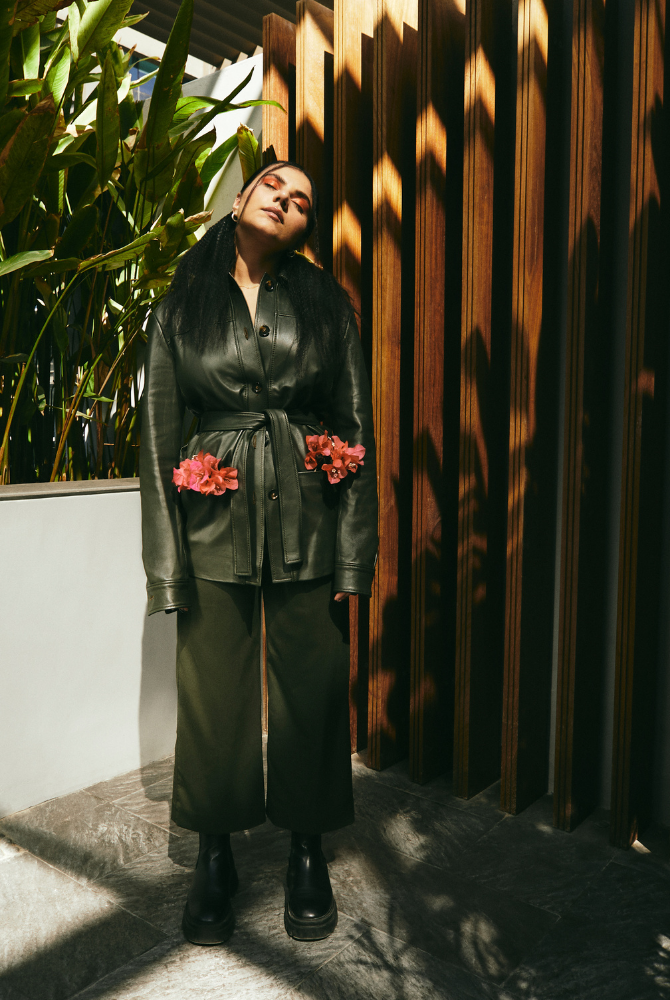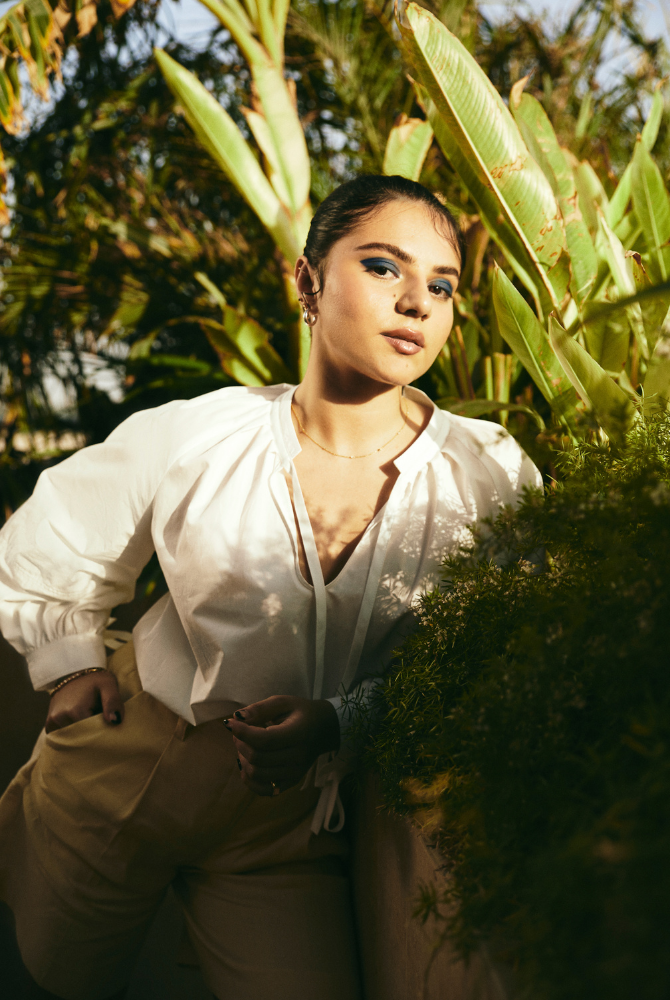 Creating fashion in a way that is most considerate of humanity and the environment, Iris & Ink's latest seasonal collection reduces its environmental impact wherever possible with 85% of the collection created using considered processes, and lower impact, recycled, and organic materials. This is an increase from the brand's Fall/Winter '21 collection which was 60% sustainable. By 2025, this will be at 100%.
The brand's mission statement for the season confirms the importance of making a positive impact in every way.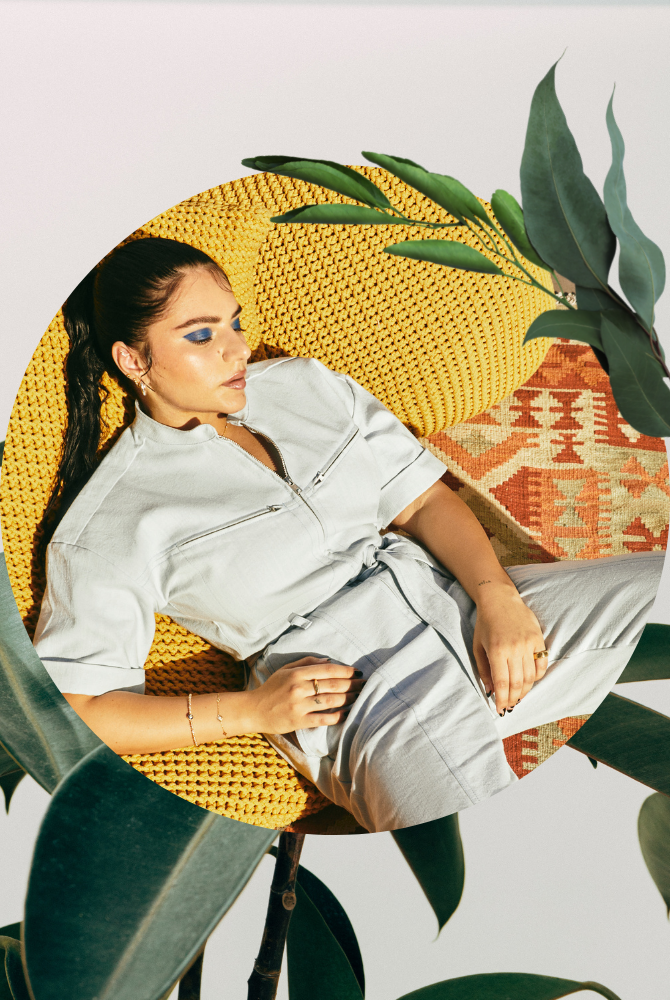 "Our aim is to connect you to stylish wardrobe investments you will love forever by designing high-quality, consciously made clothing."
– Iris & Ink's mission statement
This collection is part of The Outnet's Considered pledge and Yoox Net-A-Porter Group's Infinity sustainability strategy to 2030, which both aim to create a more circular future for fashion and connect people to luxury that lasts a lifetime and beyond.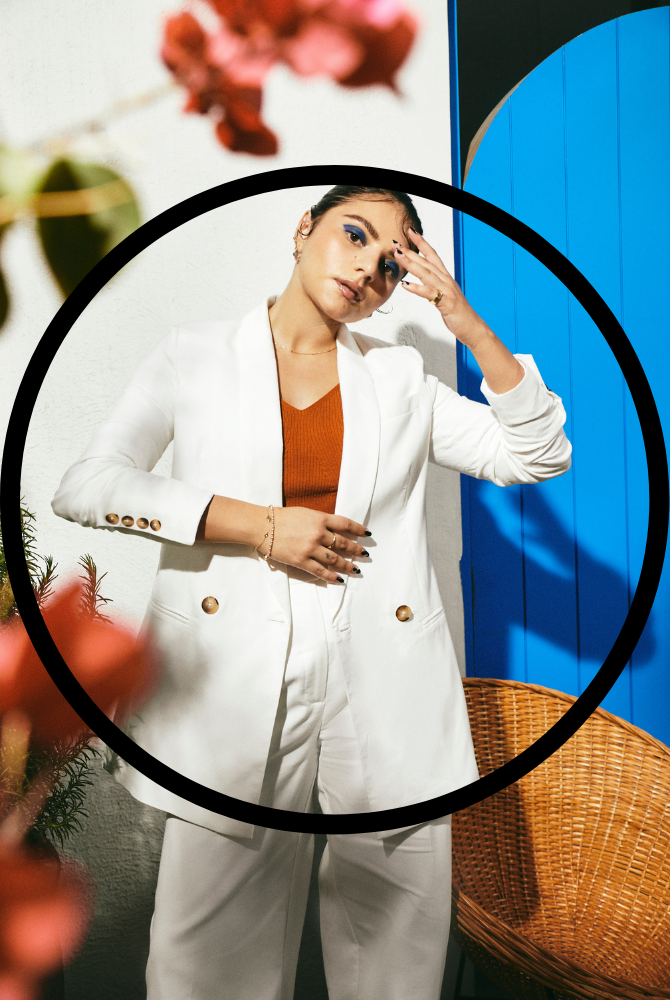 To shop Iris & Ink's Spring/Summer '22 collection on The Outnet, please visit theoutnet.com.
Senior Editor: Meeran Mekkaoui | Senior Fashion Stylist: Jessica Bounni | Photographer: Nicoleta Buru from MMG Artists | Videographer: Duane Mendes from MMG Artists | Stylist: Rim Choucair | Talent: Amar Sibai | MUA: Isabelle Reda from MMG Artists | Hair: Wassim Steve from Wassim Steve Salon | Location: 25 Hours Hotel One Central