Each RASARIO piece is a living tale, delicately crafted from translucent fabrics and embellished with meticulous attention to detail. The signature bustier dresses stand as a testament to Rasida's artistry, leaving a trail of sultry silhouettes that have earned the brand a place in the hearts of Hollywood's elite.
Though born just a short time ago in 2012, RASARIO has already emerged as a global powerhouse in the fashion universe. Its impact resonates far beyond borders, with subsidiary lines reaching into the hearts of style enthusiasts worldwide. Among the crème de la crème of fashion retail, names like Ounass, Harvey Nichols, and 51 East proudly present RASARIO, illuminating the brand's journey from a creative spark to a dazzling constellation in the cosmos of haute couture.
What makes RASARIO different to other fashion brands?
RASARIO is catered to special occasions, each dress is designed with the intent of being part of a memory of a momentous event. Each piece is designed to accentuate and emphasize women's beauty and individuality. Every collection has a unique story, using the same DNA that pays a tribute to femininity – we always utilize delicate, translucent fabrics, silks, classic silhouettes and our signature bustier which is essentially, our own fingerprint.
What can you tell us about your creative process?
I'm always looking for inspiration. For any dress or collection I design, I try to think of how its wearer would feel. Would they enjoy wearing it? Would this piece make them feel their very best, empowered by their own femininity? Is this piece true to our brand DNA? If the answers to all are yes, then I know it will make a great addition to the collection. I like to think I 'know' who I'm designing for, I care about my clients and will only make pieces I know they would be happy wearing.
When designing a bespoke piece (for example, when designing for one of our brides), you have to really get to know who you're designing for. You act as their confidante, their designer – sometimes even a psychologist! A bespoke design can take months to create from conceptualization to fittings and then production. It's a super personal process and it's your responsibility to create a key part of one of the biggest days in a woman's life. I like to place myself in my client shoes and create in a way that speaks to them best.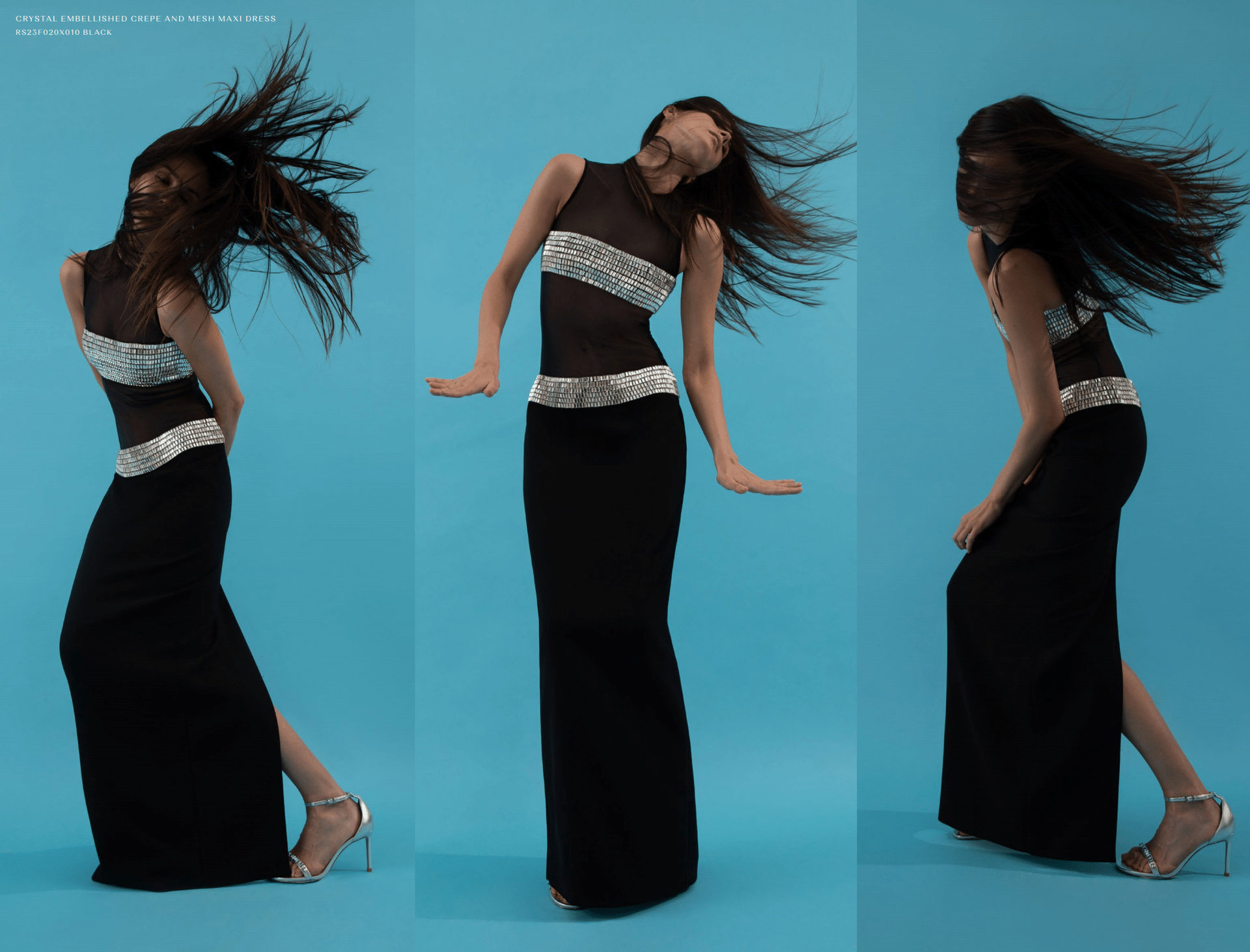 How do you use fashion to empower women?
Fashion has been a tool of female empowerment throughout history – its frequently used as a method of self-expression. I like to believe my designs empower women, each piece is made to help you feel confident during a big moment in your life, to embrace your natural curves and help your body feel its best. That is taking control of your own femininity and molding it to how you see fit.
What can you tell us about RASARIO's future plans in the GCC and why is it an important market?
RASARIO is already making strides in the Middle East, we have a core clientele here who appreciate eveningwear and love to dress up for special occasions. Currently, we retail on regional platforms like Ounass but eventually would like to have our own flagship boutique.
I think the Middle East is a very important market – no one knows how to dress up for an event like Arab women! There is a huge demand for stunning eveningwear here and a lack of international presence of bridal designers too. I think RASARIO would be able to cater to both here.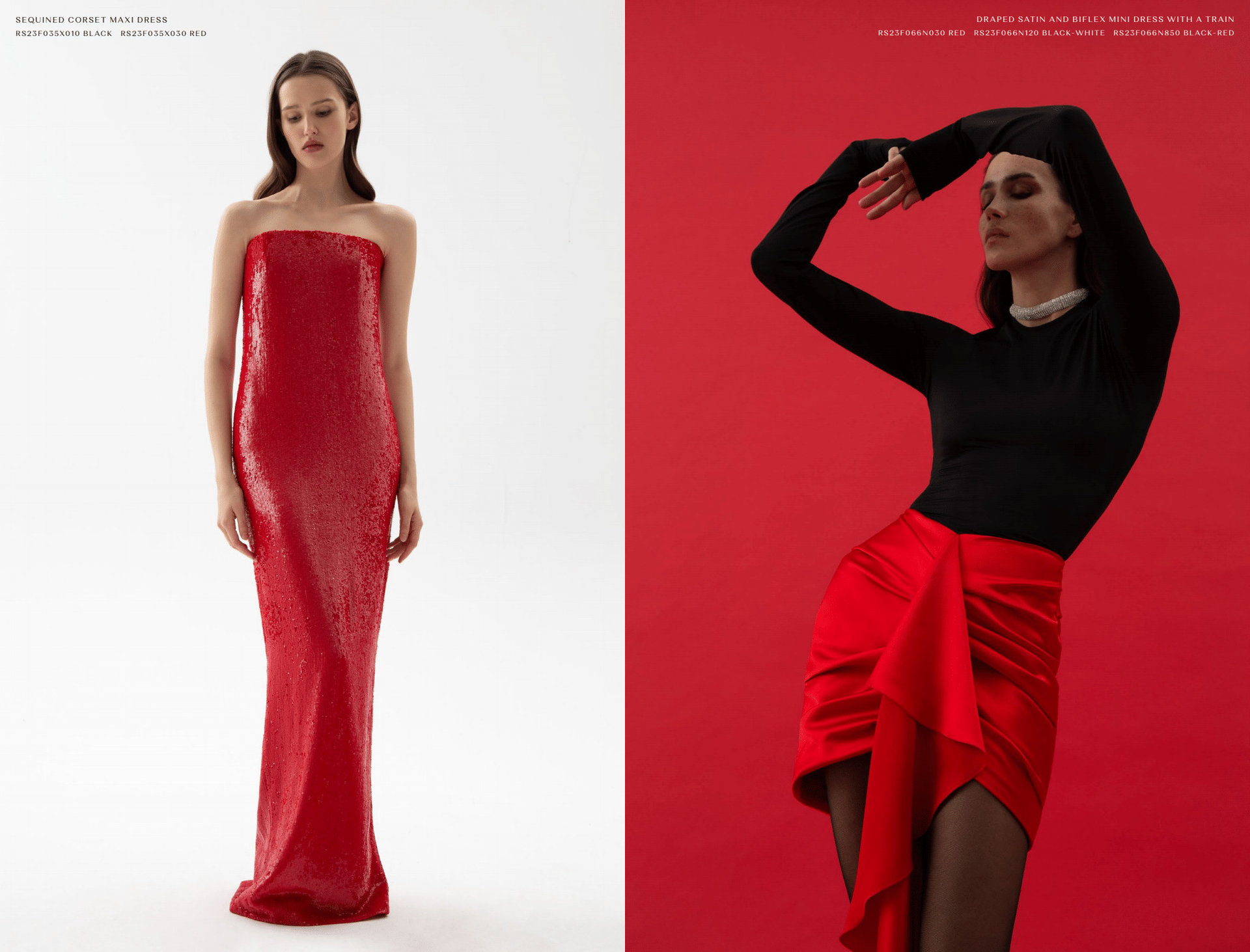 If you were stranded on an island, which piece would you take with you and why?
If I am stranded on an island the only thing I could think about is my children. I'm a mom of 3! And I also could take a dress from our Pre-Fall 2023 Collection – made of red satin and crystal embellished corset (The same was chosen by Georgia Fowler for Red Carpet in Cannes). In that case I would shine and attract attention, be rescued quickly and come back to my family!
RASARIO in the Metaverse: yes or no?

Maybe! In recent years, fashion has seen a paradigm shift in the way it embraces technology. AI, personalization services, virtual showrooms/fashion shows – this is the most likely future of fashion. I think Rasario in the Metaverse would be a great opportunity to reach new markets, maybe through an immersive shopping experience? We'll have to wait and see.
Are you with or against digital try-ons and why?
Hmm, this is harder to answer. On one hand, for those who are unable to reach a boutique where Rasario is present or order online, this could give them a great opportunity to visualize one of our pieces on themselves. However, the core of our brand is wearing pieces that make you feel beautiful accentuating your favourite parts of yourself. Without physically trying on the dress of your choice – this might make it harder. Until the technology truly advances enough to be able to give an extremely accurate impression of the collection on its wearer, I wouldn't want the magic of our dresses to get lost!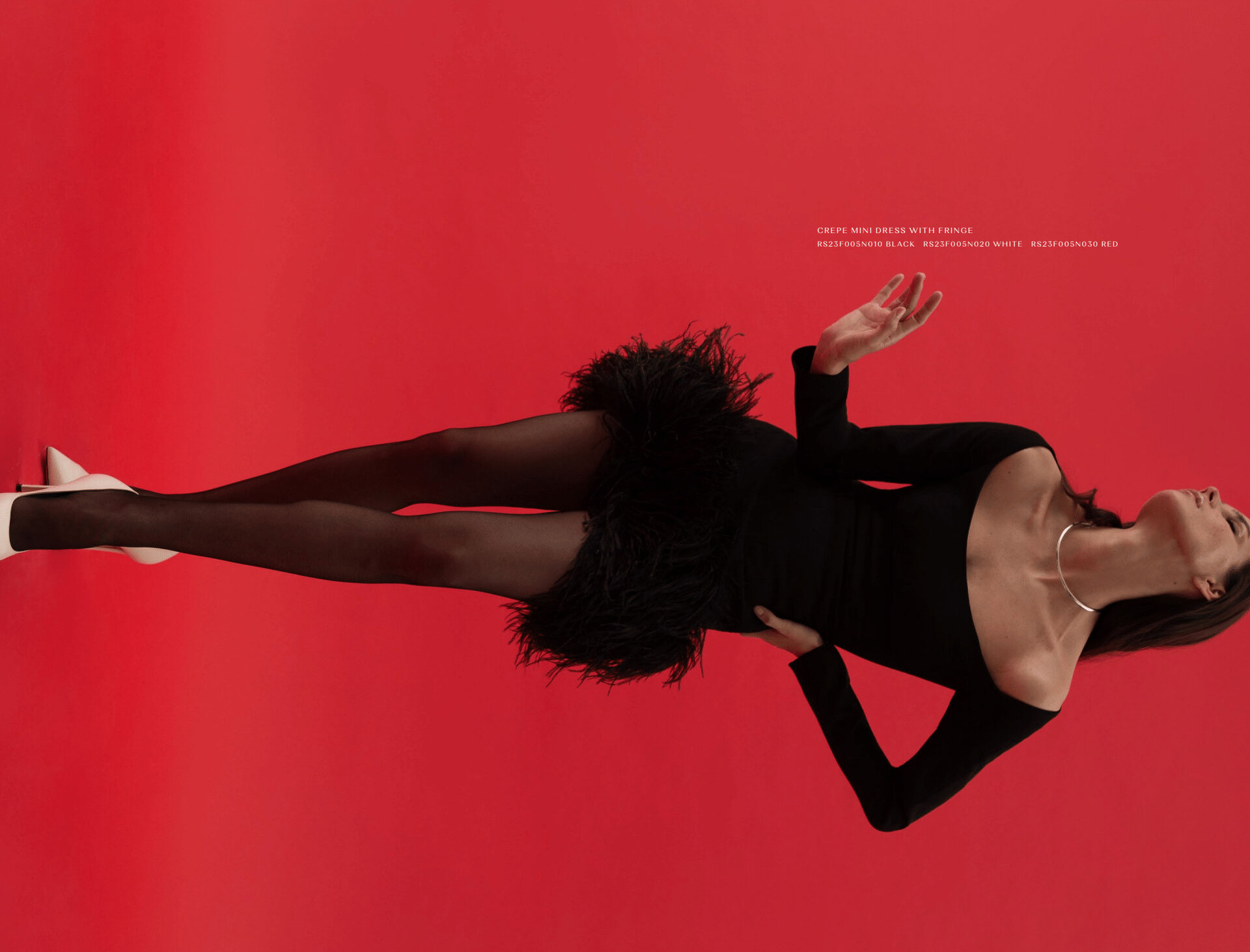 ALSO READ: TOWARDS A CIRCULAR FUTURE THROUGH HIGHER EDUCATION.