If 92 million tons isn't enough to fall under that category, then we don't know what is. The fashion industry is producing more than 4% of the entire world's waste and the wake of the pandemic (or the 'wake-up' call) induced a big amount of excess inventory from the Spring/Summer '20 collections – which is considered more than double the average of previous years.
It was about time the fashion industry started taking thick and fast measurements to prove that creativity can also be about making something marvellous out of the discarded, to transforming or reinventing an otherwise disposable item into something of higher quality – whether it be a new form of deep fashion and perhaps the future of an industry. Today, invention takes a new kind of meaning: today to invent, you need a good imagination and a pile of junk. Everything is not about what they are, it's about what they can become. We like recycling but we love upcycling, and we'd like to shed the light on designers from different parts of the world doing magic and proving that upcycling can be the future of a fabulous fashion industry.
E.L.V DENIM
We spotted 'E.L.V Denim' staples at THAT Concept Store and had the chance to chat with Founder, Anna Foster, during her stay in Dubai. The British fashion label takes discarded, unwanted denim and reuses the fabric for edgy and sophisticated styles. The brand sources its denim jeans from vintage wholesalers in the UK. But currently, the process by which they sort post-consumer waste is really shocking, as unwanted clothing is shipped to third-world countries with cheaper labour to sort and grade it, and then first world countries buy it back. The brand also believes each country must sort its waste at its source to minimise the unnecessary environmental impact.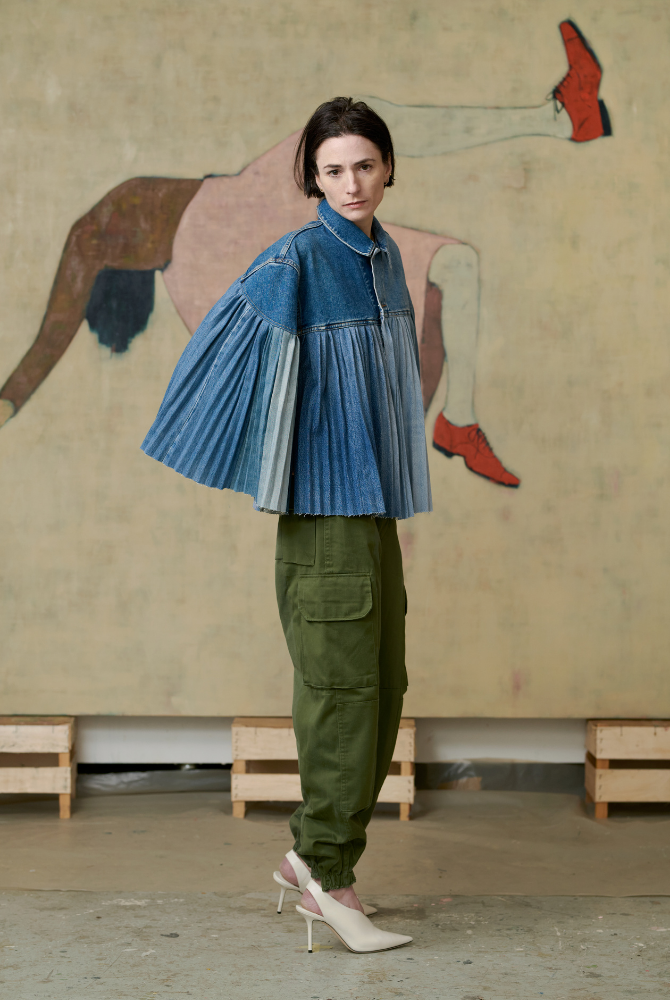 Preen
Preen is founded in 1996 by Thea Bregazzi and Justin Thornton, and today focuses on developing sustainable and recycled fashion. The British brand works with recycled fabrics and FSC viscose, organic cottons, and uses excess stock and end-of-line fabrics that would have ended up in landfills, as well as recycles all their knitwear. They are pushing for more sustainable options for their mills and suppliers, and only make-to-order and never excess. They never, ever throw away fabrics or garments.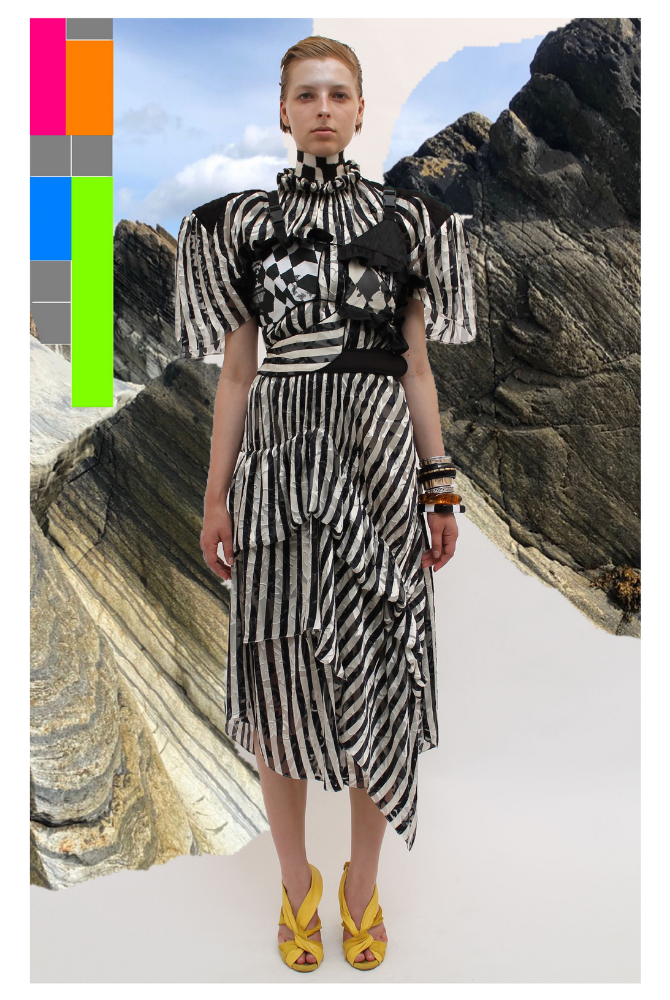 Tega Akinola
An artist, a designer and definitely an inspirational figure who has been creating art and fashion pieces from discarded wires and used sneakers. Tega is a Nigerian-British woman who spent most of her time during the pandemic working on upcycling shoes and handbags. Her first project with recycled materials was the first fleece bag she made – a small, mini handbag reworked with the sleeves of a second-hand, orange Patagonia fleece. The material was reused for two reasons: she didn't want to buy a brand-new fleece just to cut the sleeves off, and it would be too expensive. That's how it happened – she didn't purposefully start looking to use second-hand materials, but necessity allowed for a chance to delve into the upcycling world. Now, of course, she admits she's more purposeful about it.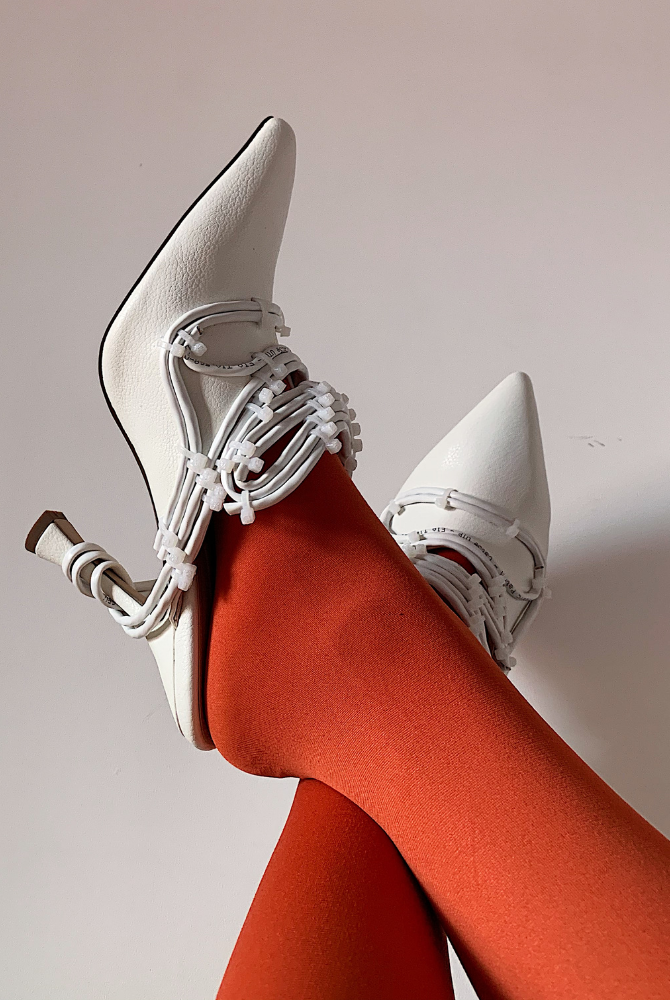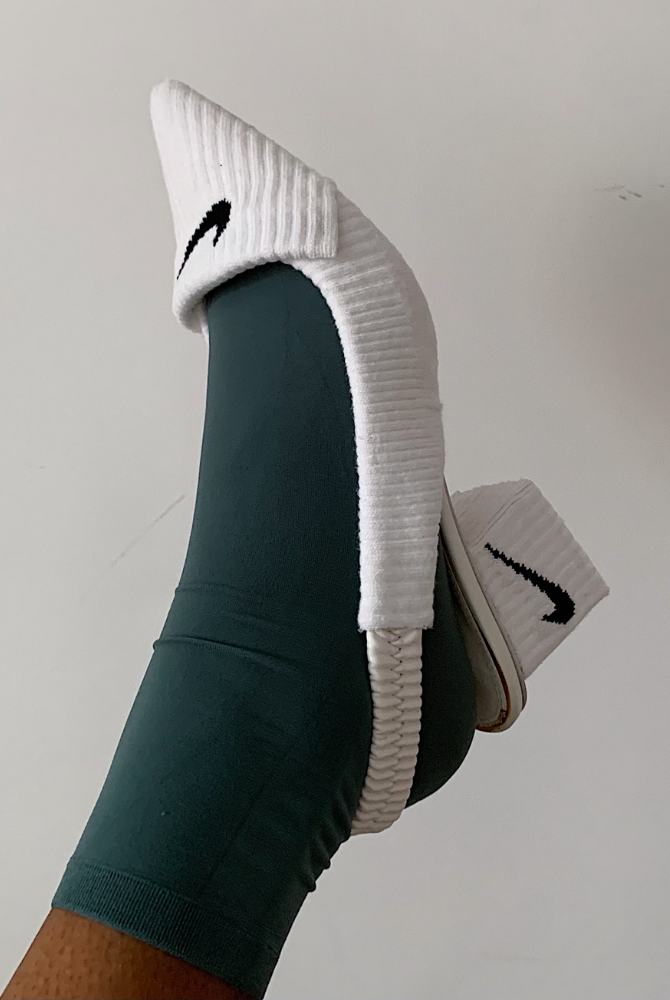 RSPR
Qatar-based sustainable brand RSPR (pronounced Respire, Latin for breathe), is one of the first athleisure brands to produce clothes made from recycled plastic bottles and pioneering antimicrobial properties at the same time. Founder Rina Saleh is a mother and all-around powerhouse who started with face masks and whose passion evolved into an athleisure brand. The products and mills are certified by Oeko-Tex to be ethical and eco-friendly; by Repreve to be made of recycled plastic, and by Microban to be antimicrobial. The brand has done everything possible to make sure that the process they use to fabricate the line is safe and ethical at every point. The main component they use in the products is recycled polyester, which is made by breaking down plastic bottles into pellets and then turning them into polyester. Depending on the item, it is then mixed with cotton and/or spandex which is softened using eco-friendly softeners, and completed with an antimicrobial treatment. It is amazing how soft and breathable the fabric is.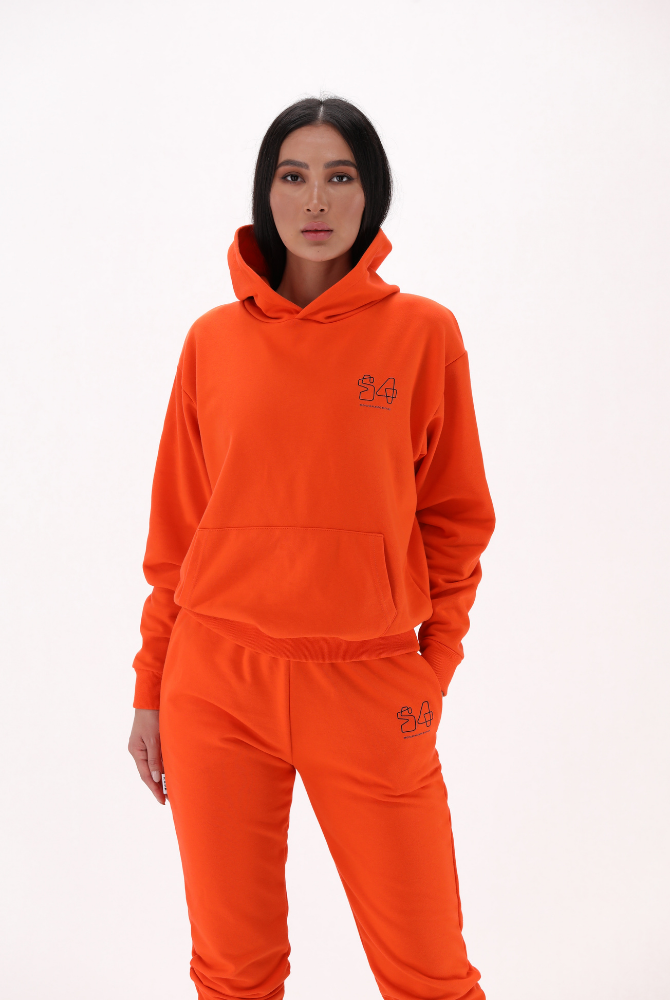 Also read: What you fashionably need to know about boosting your 'Veganuary'.