The countdown to the Tokyo Olympics has officially begun and what we now know is that Turkey's Olympic team will be arriving in style, courtesy of Bunyamin Aydin.
The Les Benjamins Founder and Creative Director has partnered with Nike to create a new monogram for Turkey's team at the upcoming Olympics and Paralympics games. The unique logo was inspired by his design heritage and will embellish the Nike jersey uniforms of the male and female athletes.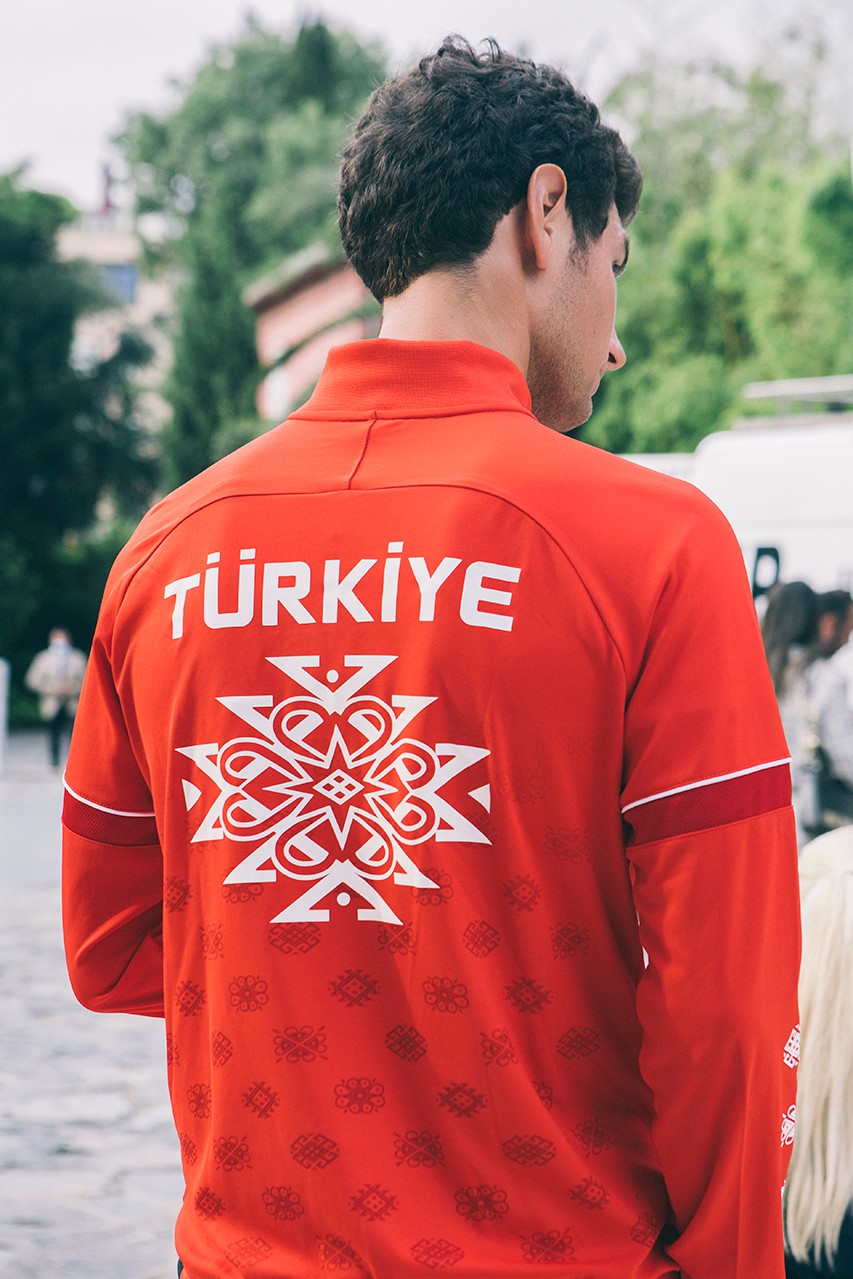 Paying tribute to his Turkish roots, the logo features four pillar patterns drawing from Turkish carpet motifs. They are merged into one iconic monogram (shown above) that emphasizes the importance of the four themes: Authenticity, Unity, Creativity and Diversity – and will be seen on shirts, polos, zippered tops, shorts, tracksuits, windbreakers, as well as accessories, such as hats.

"My collaboration with the Ministry of Youth and Sports of Turkey with the help of Nike started with meeting the athletes," explains the fashion guru. "The design process continued going to the source of Anatolian rugs and carpets in Usak & Kula. I'm so proud and happy to finally to present you all what I've created for Team Turkey. Thanks to the Sports & Youth Ministry, Nike, my family, my team, my friends, our community and everyone else that believed in me since day one."
In other fashion news, discover the latest men's collections worth talking about this season.