It's officially July and you know what that means – Paris Haute Couture Fashion Week is set to make its return with a phygital format. Whilst we're ecstatic to witness new collections unfold on the runway, we're most excited for what Balenciaga has in store for us.
Last year, the house announced the revival of its made-to-measure business (which shuttered since 1968) and Demna Gvasalia's vision for couture is coming to life during Couture Week marking Balenciaga's first couture show in over half a century.
Leading up to the highly anticipated event, Balenciaga took a digital detox wiping all of its content on social media. After looking at its only 'Highlight' which mentions 'Balenciaga's 50th Couture Collection' it is likely to be related to the upcoming couture presentation taking place on July 7, 2021.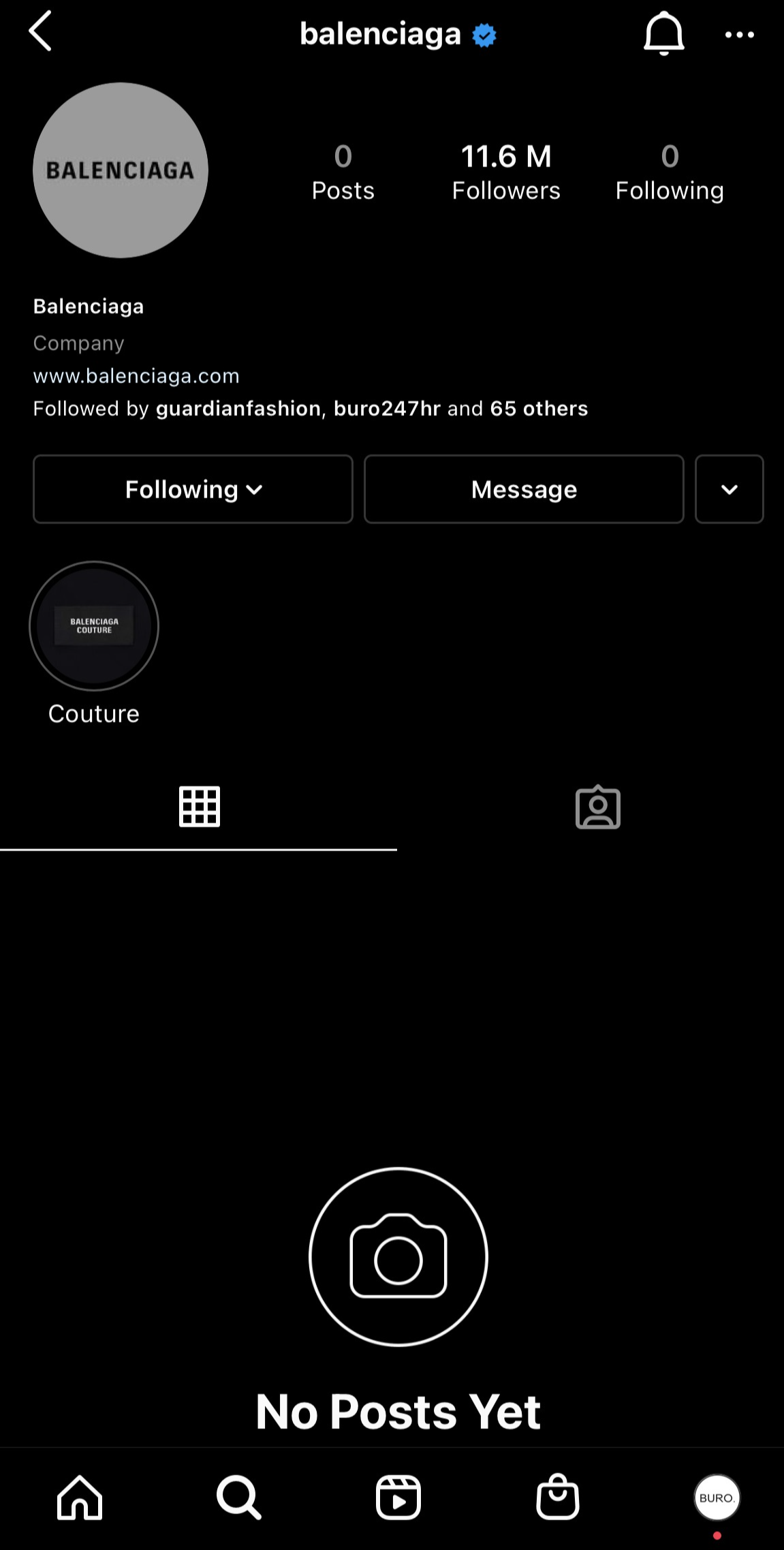 And, if Balenciaga's couture collection in 53 years wasn't exciting enough, the occasion will also take place at a fully restored version of the original couture salon, belonging to founder Cristóbal Balenciaga. Although it has been closed for five decades, the house still does have a store downstairs.
Stay tuned!
Until then, discover the ultimate 'Hacking Project' between Gucci and Balenciaga.