In the recent past, Birkenstocks have shot up the fashion ranks, going from being the "ugliest" shoe to the hottest. Birkenstock's comfort-oriented design and relaxed aesthetic have guaranteed it a place in the wardrobes of the coolest girlies. Just as we thought that our beloved Birkenstocks couldn't get any comfier, the brand dropped a collaborative collection with the homeware brand Tekla.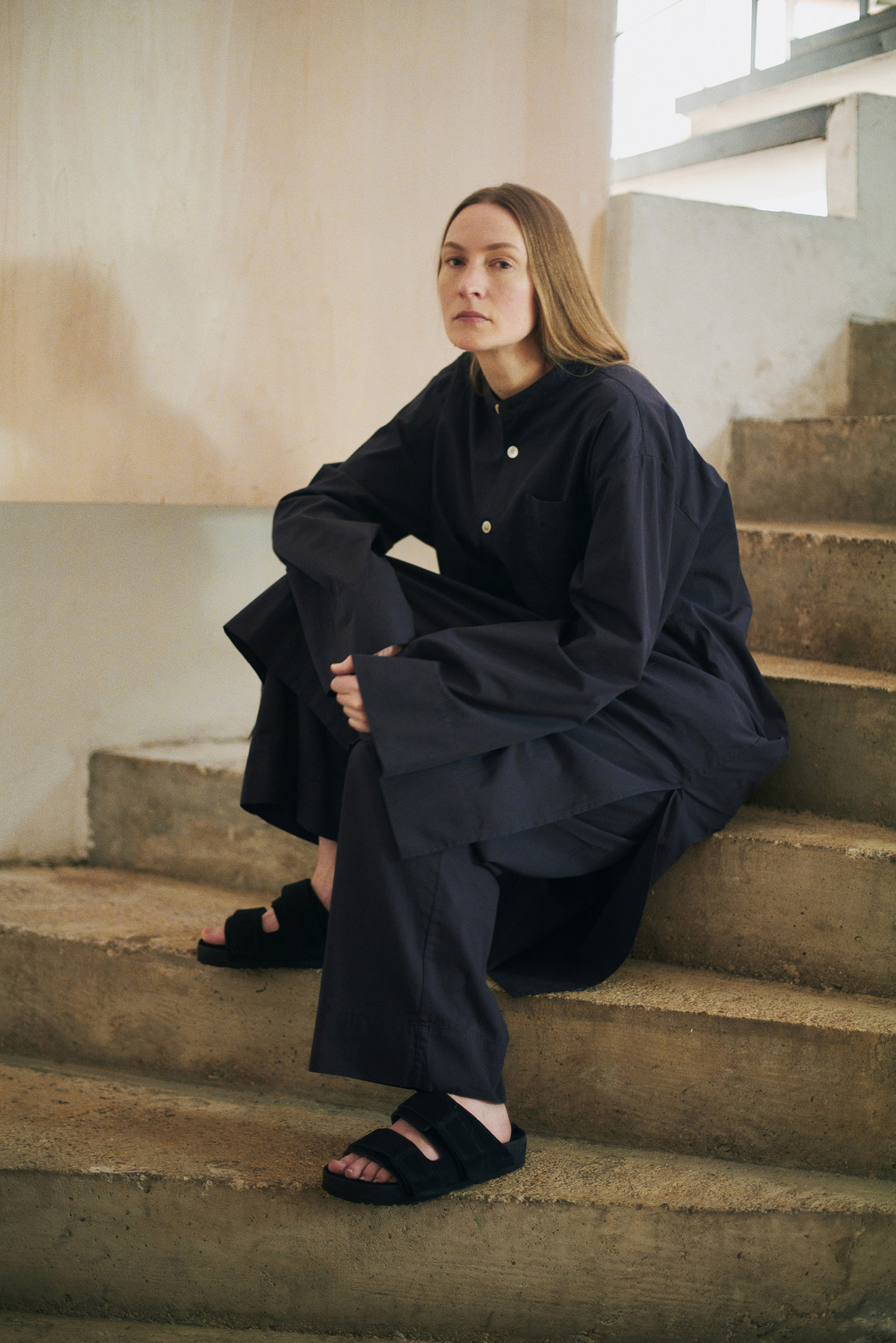 Launched in Copenhagen in 2017, Tekla's foundation in bedding quickly expanded to include homeware as a whole. Now, the brand has joined forces with Birkenstock 1774 (the brand's special projects unit) to present a limited-edition footwear and sleepwear collection. The Birkenstock x Tekla collection brings to life the shared vision of comfort that is so central to both participating labels. This co-branded capsule also marks a significant milestone for both labels. While Birkenstock ventures into the realm of apparel for the very first time, affixing its name with the footwear giant has catapulted the young Danish brand into global fame.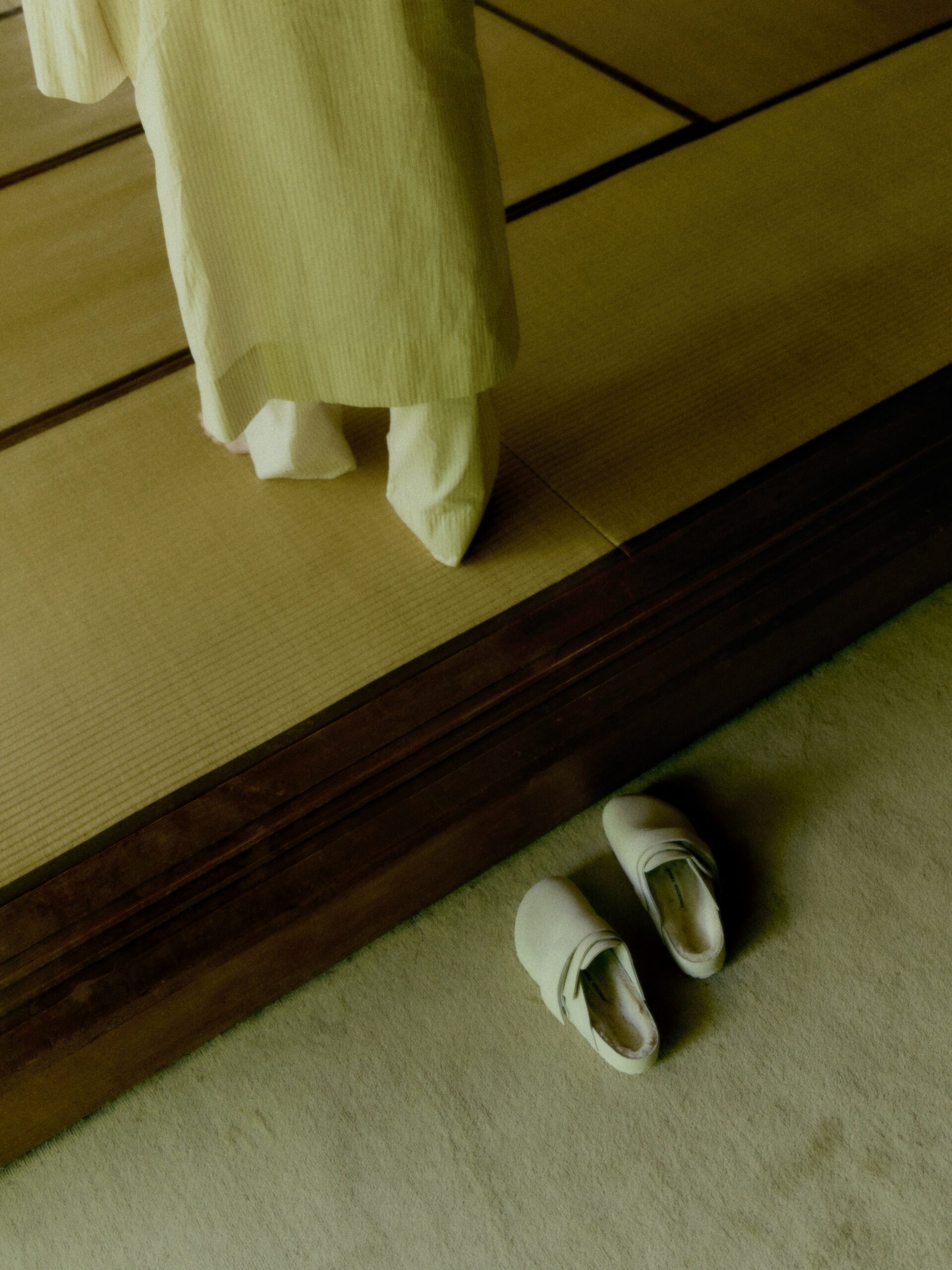 Crafted for moments of comfort, the Birkenstock x Tekla collection is inspired by tranquil states of contemplation and stillness. The resulting collection bears the mutual appreciation of quality and craftsmanship that is the very fabric of both Birkenstock and Tekla.
Birkenstock's iconic footwear silhouettes are treated with Tekla's distinct approach to color, giving the shoe offering an appearance of being "dipped in color." As a part of the collection, Birkenstock's famed 'Nagoya' slip-on clog and the 'Uji' sandal have been reimagined with elevated details. Think: elongated straps on the shoes, overlapping fastenings, and hand stitching.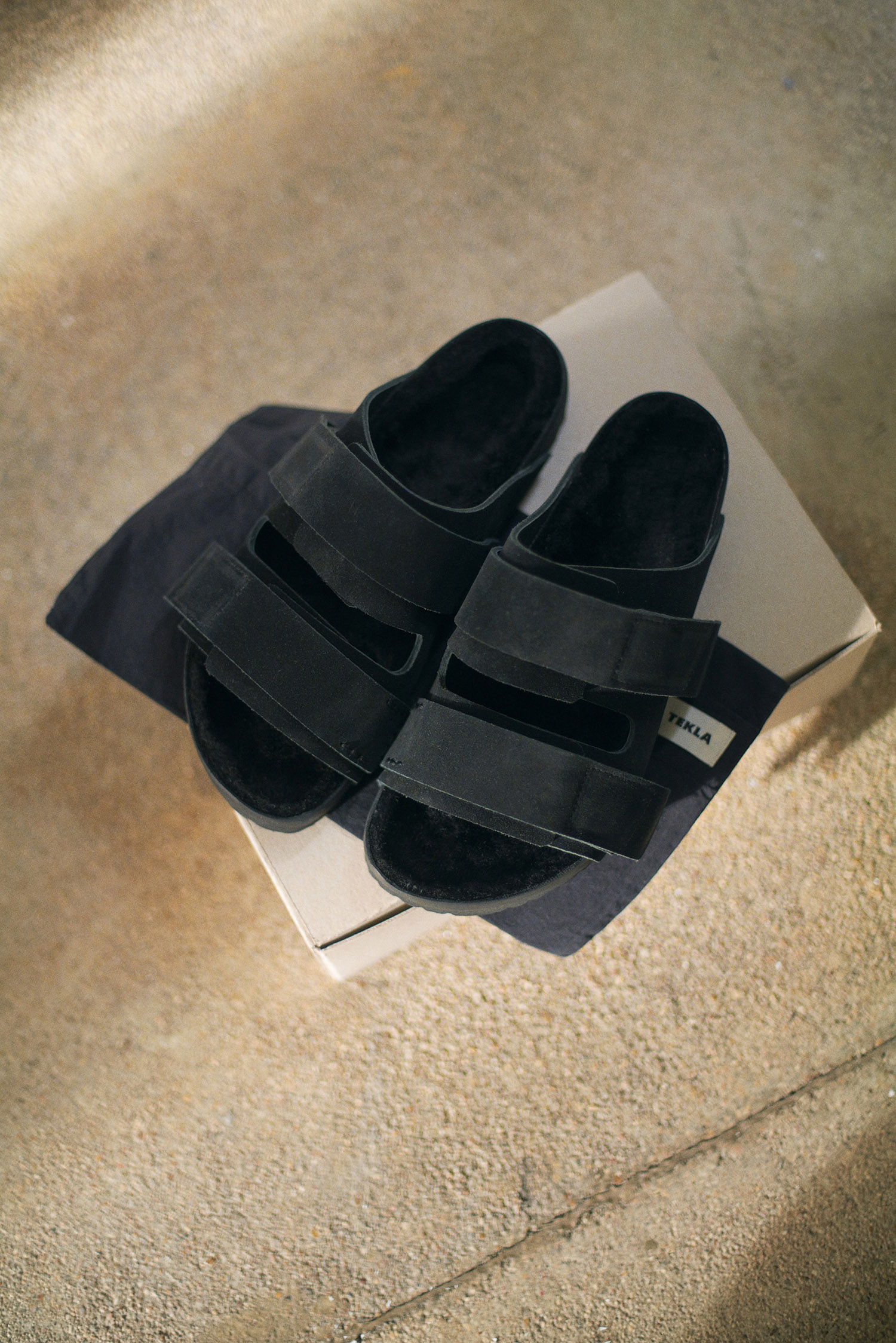 While the footwear takes its form from Birkenstock's recognizable styles, its soothing hues are adopted from Tekla's color universe. The Birkenstock x Tekla collection introduced four monochromatic shades in Slate, Straw, Mauve, and Powder. Birkenstock's emblematic cork footbed is adorned with soft shearling for added comfort and warmth.
And what goes best with the comfiest shoes in the world? Well, sleepwear. The Birkenstock x Tekla sleepwear collection reimagines the homeware brand's signature designs with a refined touch, doubling the sleep essentials to loungewear.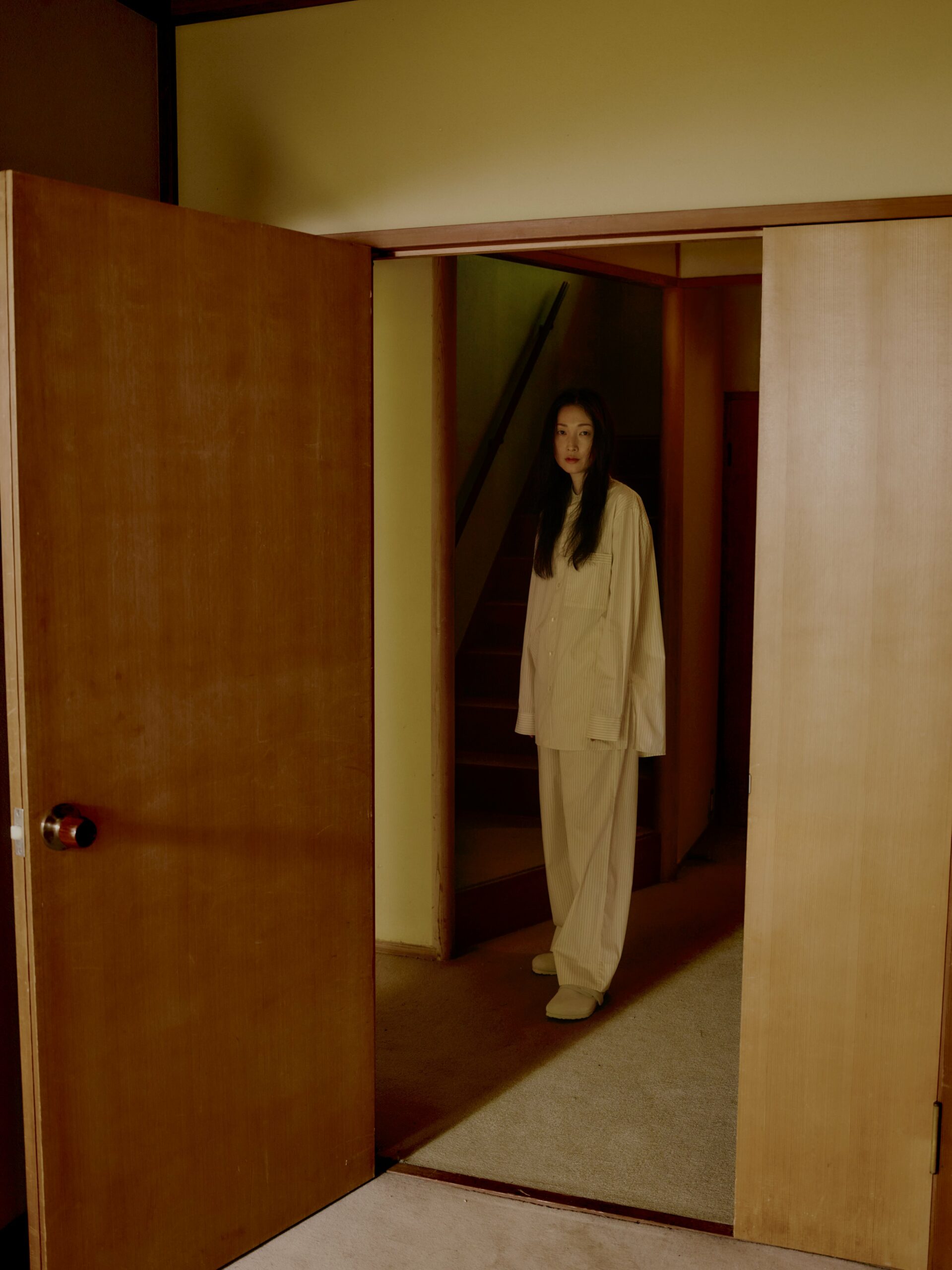 The sleepwear lineup features an expansive kaftan adorned with unique elements, an elongated long-sleeved shirt boasting a straight hem, buttoned cuffs, and a stand collar, as well as pants and shorts enhanced by a singular leg pleat, creating extra volume. All pieces in the sleepwear collection are tailored in a loose-fitting, gender-neutral style, crafted from Tekla's soft and lightweight cotton poplin that provides a gentle feel against the skin. The sleepwear collection is available in three color variations: monochromatic Slate, Mauve Stripes, and Wheat Stripes.
The co-branded collection is available to shop exclusively at Level Shoes, 1774.com, teklafabrics.com, the Tekla Copenhagen retail store, and Matchesfashion.
ALSO READ: PALESTINE'S COMPLEX HISTORY COMES ALIVE AT THE WALLED OFF HOTEL OWNED BY BANKSY.