Famed for his contentious street art, political activism, and his masked identity, Banksy takes the crown as one of the most controversial artists of our generation. While the pseudonymous British artist is no stranger to headlines, his hospitality project in the West Bank of occupied Palestine is one that is not known to many. Located in Bethlehem, Banksy's The Walled Off Hotel stands as the beacon of art, activism, and audacity.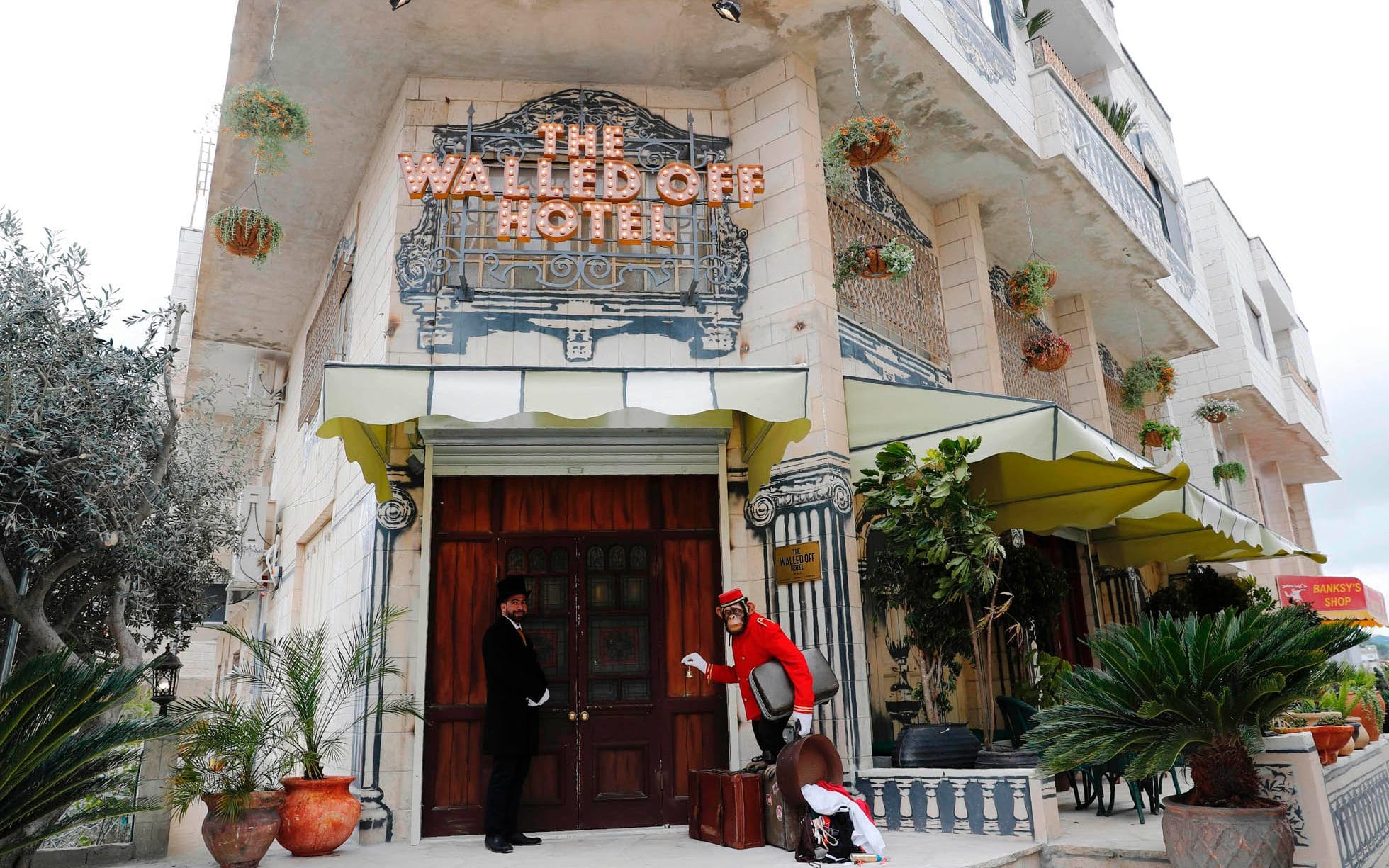 Nestled against the soaring separation barrier, checking into The Walled Off Hotel is an immersive journey into the very soul of Palestine's struggle. The hotel's name itself is a clever play on words. It alludes to the controversial wall dividing Israeli and Palestinian territories and serves as a powerful reminder of the region's tumultuous history.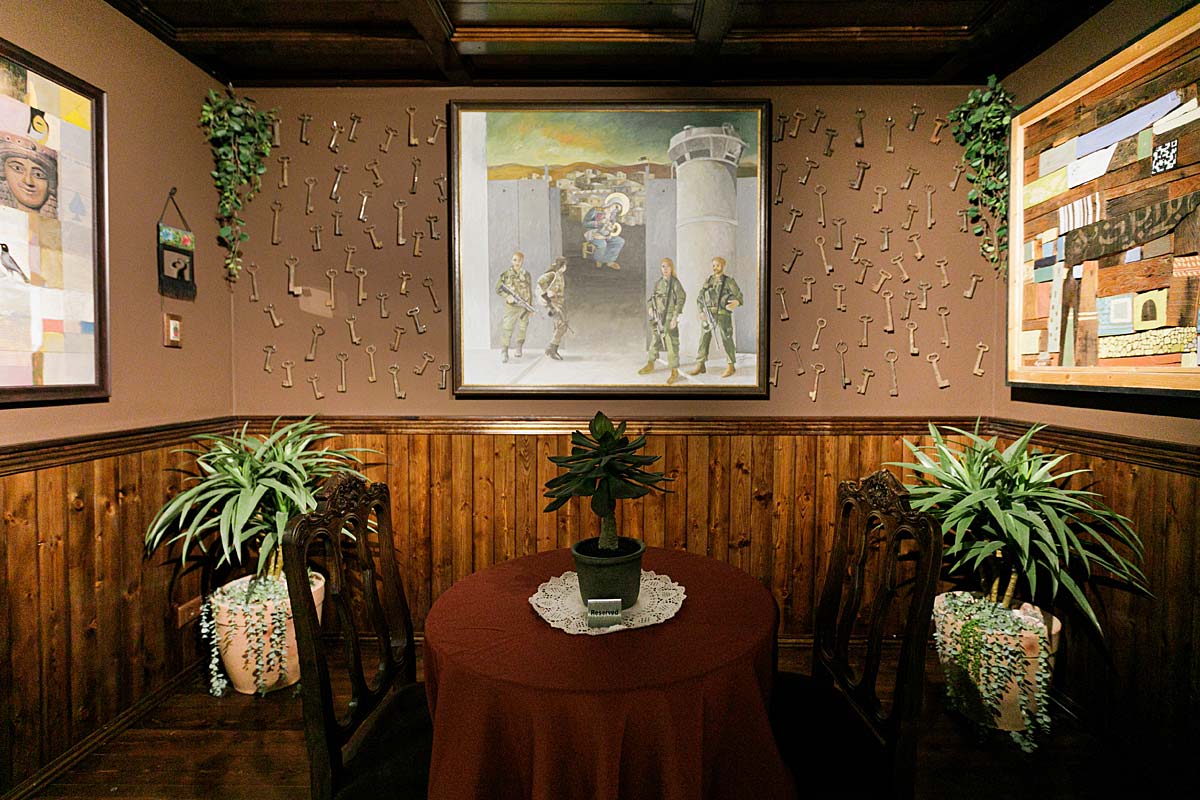 The experience offered within is hauntingly beautiful. The unique property educates visitors on the grim realities of life in the region through the lens of modern art. Outside, the property boasts "the worst view in the world," while on the inside, guests are welcomed to thought-provoking graffiti and Banksy's signature wit.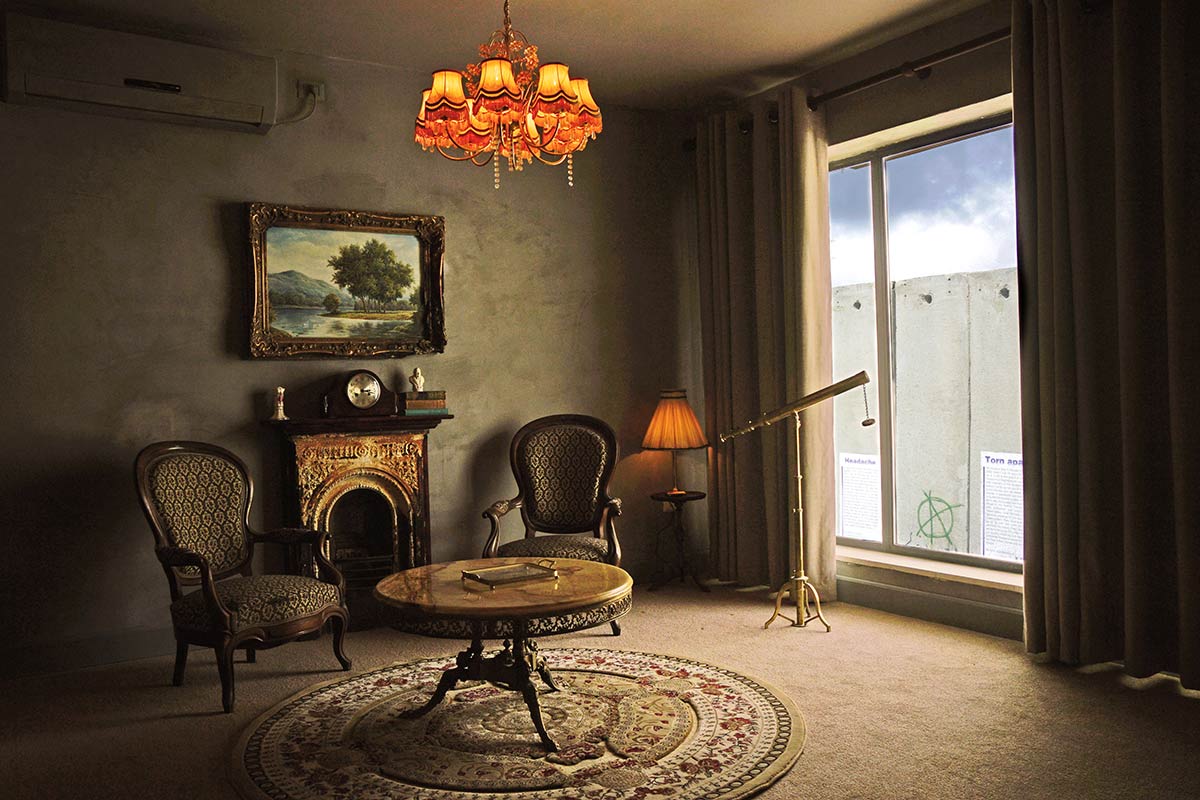 As for the rooms, decorated by artists like Banksy, Sami Musa, and Dominique Petrin, sleeping in one is like being inside a work of art. With floor-to-ceiling views of the graffiti-strewn concrete, guests of The Walled Off Hotel can practically touch the complexity of the situation. Each room tells a unique story, weaving the poignant narrative of the region into the very fabric of the hotel.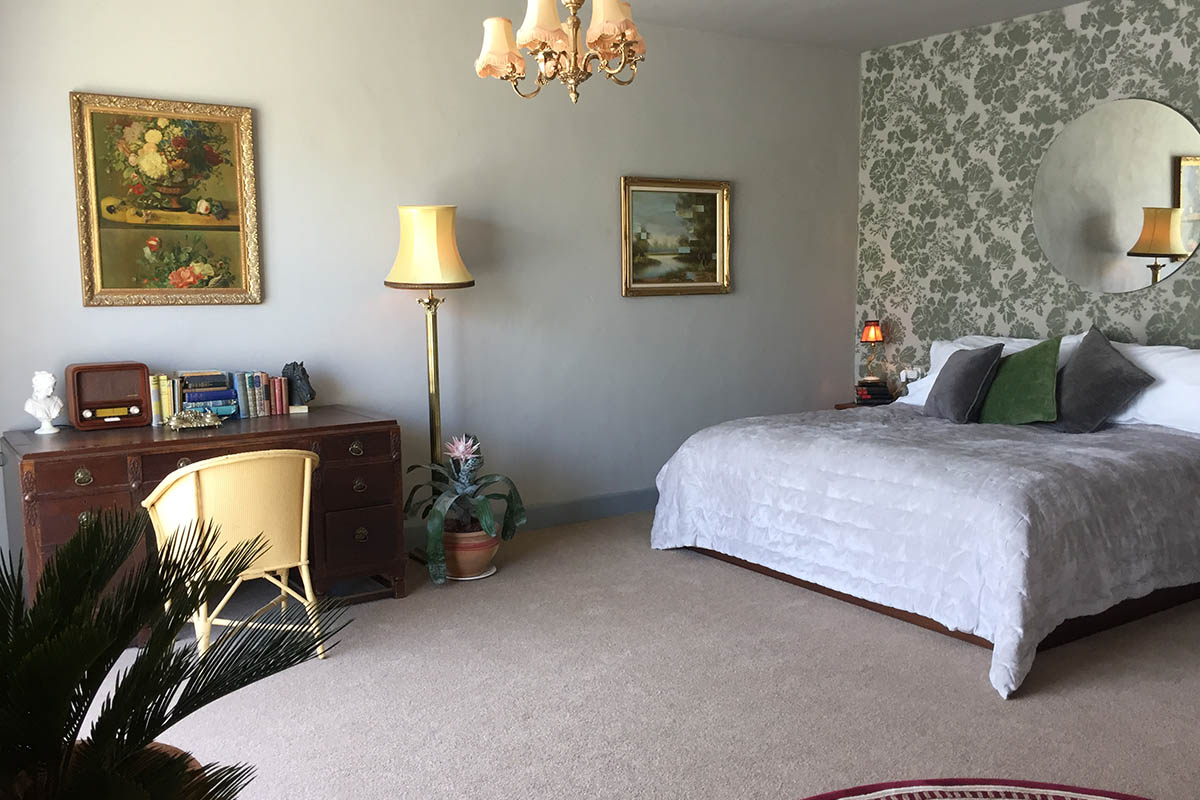 While the artistic ambiance is undoubtedly one of the hotel's biggest appeals, its commitment to raising awareness is equally compelling. The hotel contributes to the local community by generating jobs and supporting Palestinian businesses, thereby addressing the economic struggles faced by many in the region.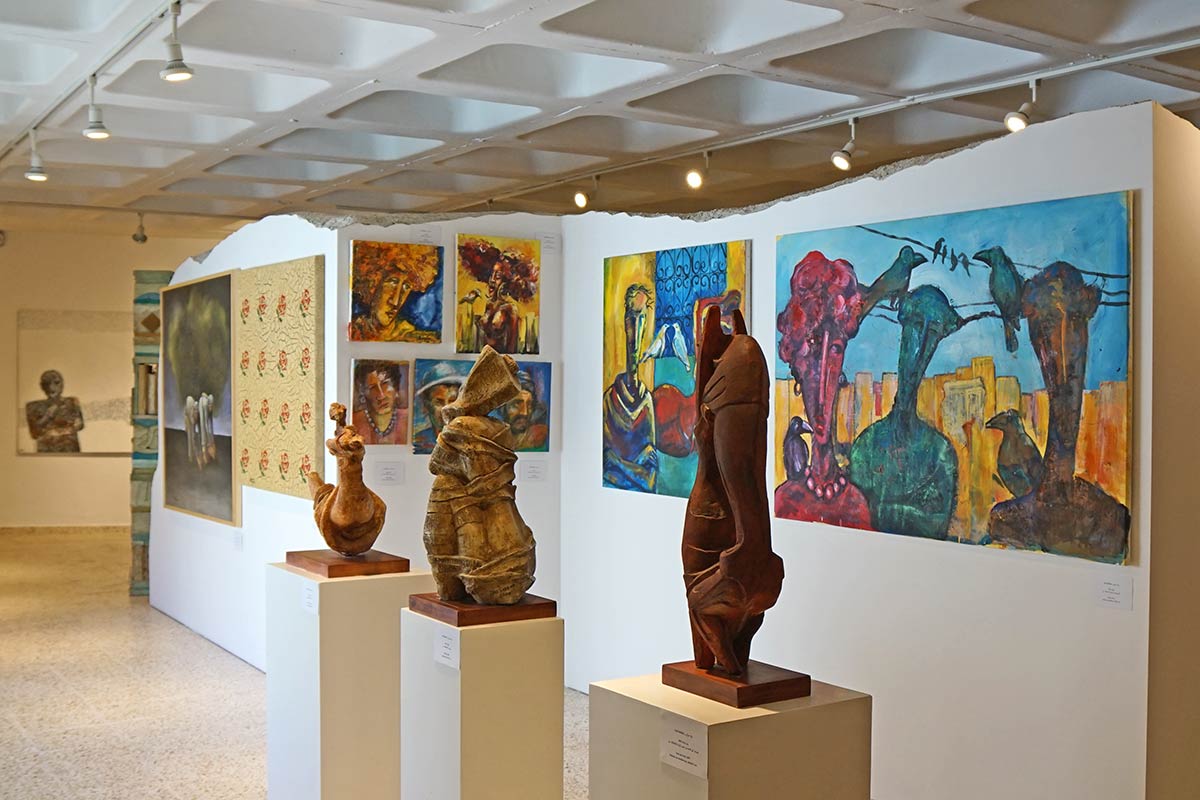 In addition,The Walled Off Hotel houses a museum that showcases the history of the Palestinian-Israeli conflict. It is a profound experience that seeks to educate, inform, and spark conversations. Perhaps one of the most notable spaces in the hotel is its piano bar, which boasts an unparalleled backdrop – the separation wall. The juxtaposition of life's simple pleasures against the backdrop of political turmoil serves as a powerful symbol of resilience and hope.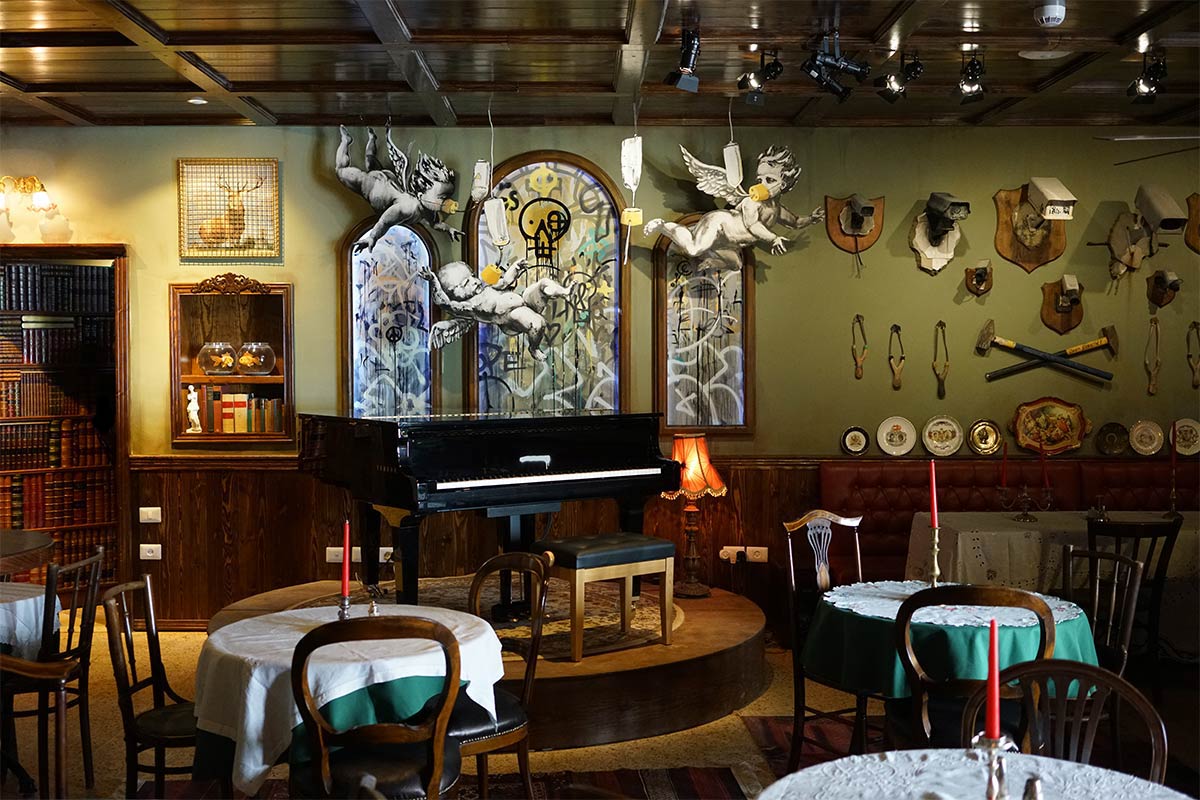 Banksy has managed to create a powerful cultural hub where people from around the world can come together to discuss, learn, and be inspired. While the artist remains an enigma, his message, as always, is loud and clear: that art has the power to transcend boundaries and unite people in a common cause.
ALSO READ: DUBAI DESIGN WEEK: 10 REGIONAL CREATIVES YOU DO NOT WANT TO MISS.