MCM's relationship with music goes way back. It has become a part of the MCM identity since its inception during the rock 'n' roll era of the '70s and has reflected this connection when it comes to collaborations too. With some of the industry's biggest names revealed as friends of the brand – think Beyonce, Justin Bieber and Billie Eilish – music plays a strong role in the brand's heritage and for Spring/Summer '23 campaign, it's no different.
The German luxury fashion house has partnered with Sony Music Entertainment's FILTR music platform to create "A FILTR Take" for its Spring/Summer '23 campaign. Instead of taking a more conventional approach towards creating a fashion campaign, MCM looked for a new generational group of musicians who are reshaping what it looks like to be in the industry today and eventually landed on teaming up with Tate McRae, a Canadian singer-songwriter to front the campaign.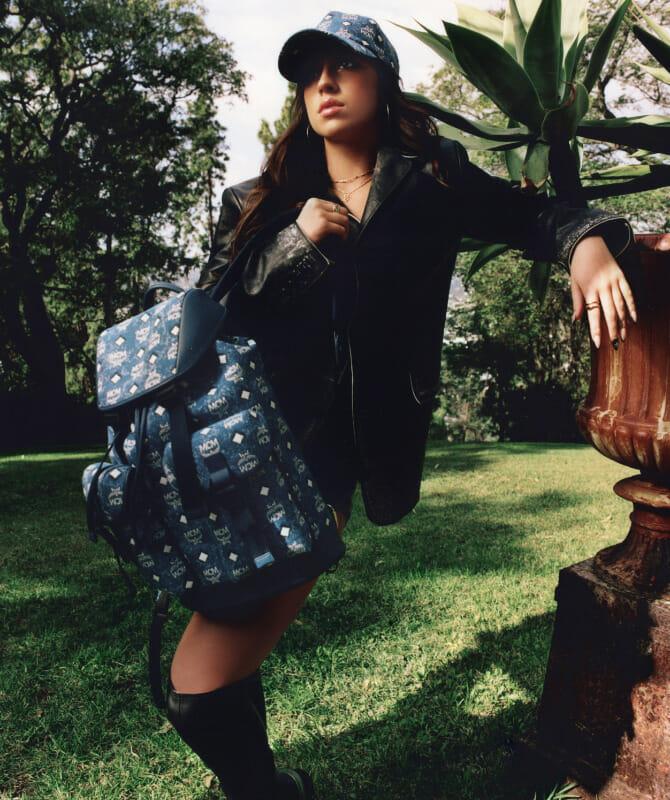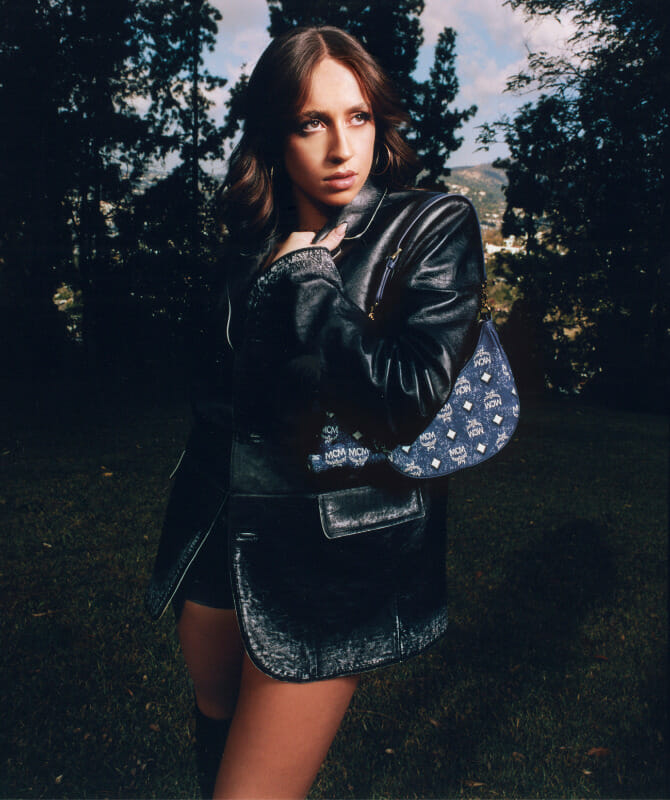 Together, MCM and Tate McRae collaborated on a creative concept that resulted in an interpretation of song and other elements in two episodes made up of two full-length performances and dynamic assets to further bring the storytelling to life. Episode one just made its debut with the second episode set to be unveiled on February 16, 2023.
Watch the video below…
Continuing to voyage to the virtual, there was a cyberpunk-like aesthetic which echoes through three distinct capsules: Meta Safari, Cyberpunk and Meta Ocean.
Speaking of the collaboration, McRae said: "It was such an honour to work with MCM. Not only was shooting the whole campaign on film a dream for me – working with a brand I've loved for years while highlighting only my raw and authentic self was such an inspiring experience."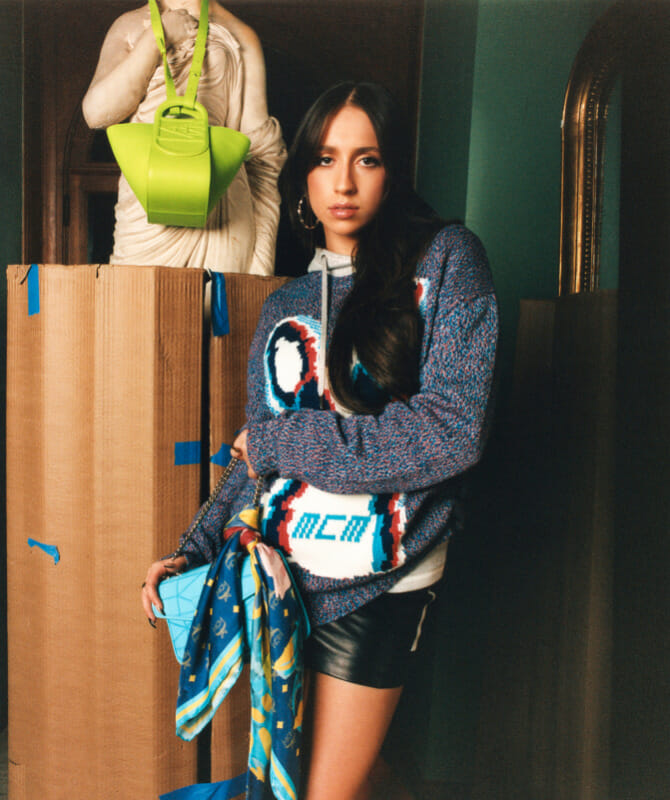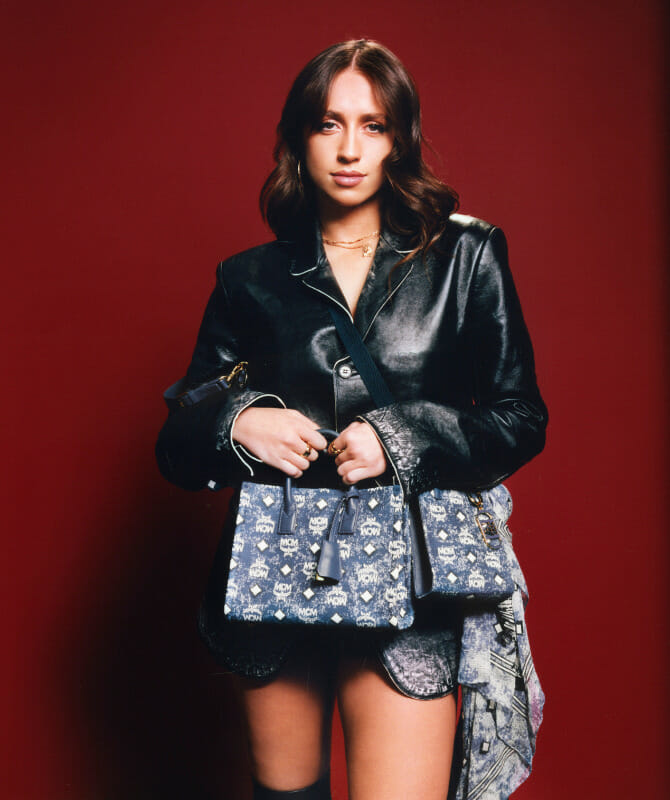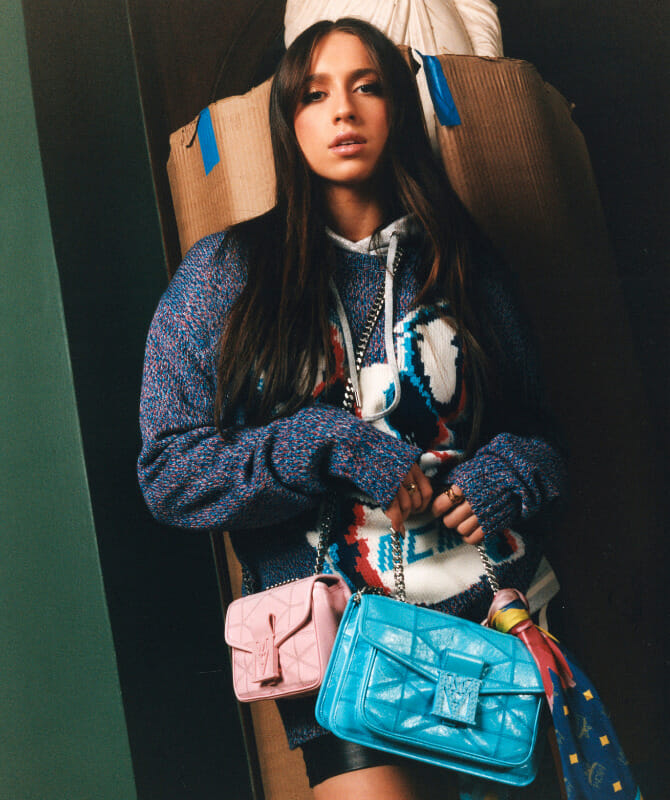 "Tate was the perfect artist to help us launch this project with Sony," said Dirk Schönberger, MCM Global Creative Officer. "She embodies a lot of what we talk about when we think about our brand ethos – she's a natural talent who is unafraid to express herself and try new things. We loved that she was already a true fan of the brand, and that she was up for the challenge to take her new music and reinterpret what fashion looks like through the powerful music she creates and performs."