Men's Paris Fashion Week is officially in full swing with Saint Laurent kicking off day one with a sleek, sharp, suave approach to Winter '23 dressing. Anthony Vaccarello sent out a menswear collection that shied away from defining the gender of the clothes. It was instantly clear within the line-up that the Creative Director has been building on the transformative element of the clothes – creating dramatically attenuated silhouettes that can honestly, be seen on women too. Men and women face no distinction in Vaccarello's universe, and his evolving vision was translated on a runway, in the rotunda of the Bourse de Commerce – Pinault Collection.
Whilst art and Saint Laurent have always been complicit since the beginning, Japanese architect Tadao Ando's radical structure-within-a-structure was the show's setting for the intimate presentation. Upon first look, there was a sense of bold sophistication with extremely thought out details (think assertive shoulders, big bows and narrow waists).
What continued was a line-up of long, lean and chic silhouettes complete in a restrained colour palette of black, white, camel, navy and silver. Looks consisted of an unexpectedly confident chiffon shirt and hooded knitwear tunics paired with ground-skimming, sweatpants-inspired trousers. Coats are introduced in a new, ample volume with shape and length reconsidered to produce exciting pieces.
Altogether, these pieces reinterpret established brand codes with soft fabrics – including mohair, cashmere, satin and velvet – contrasted with hard-edged textures. Discover the Saint Laurent Men's Winter '23 collection below…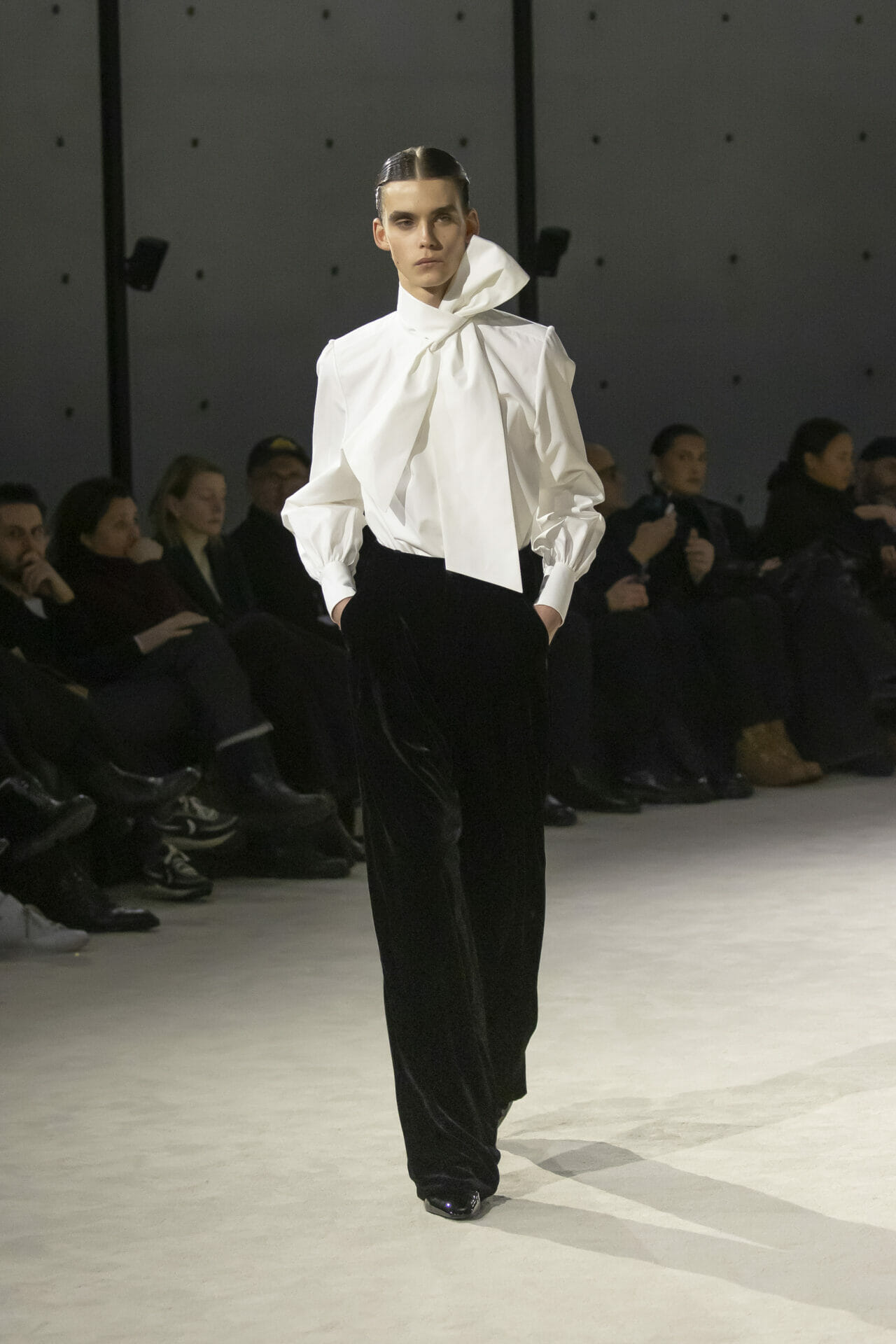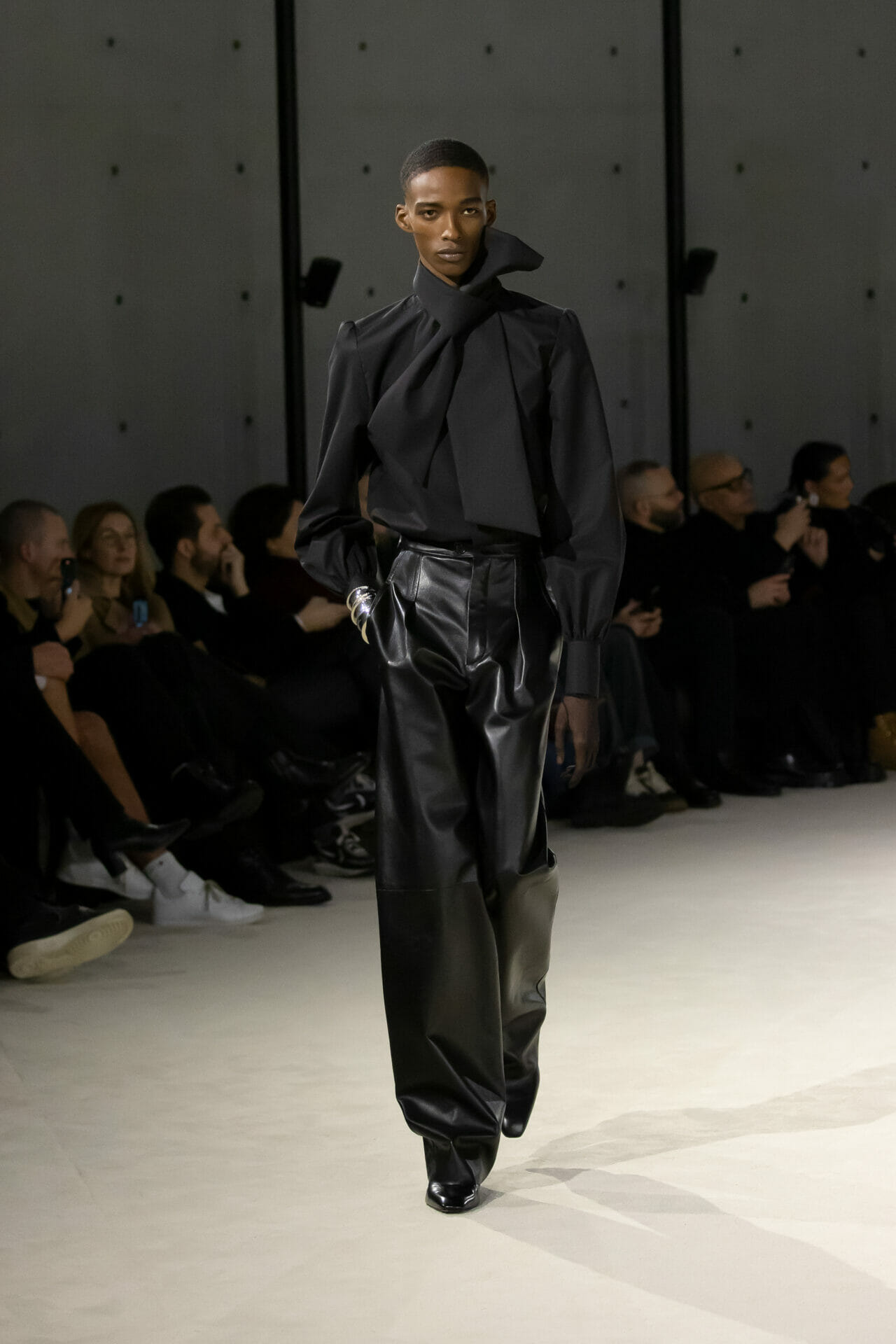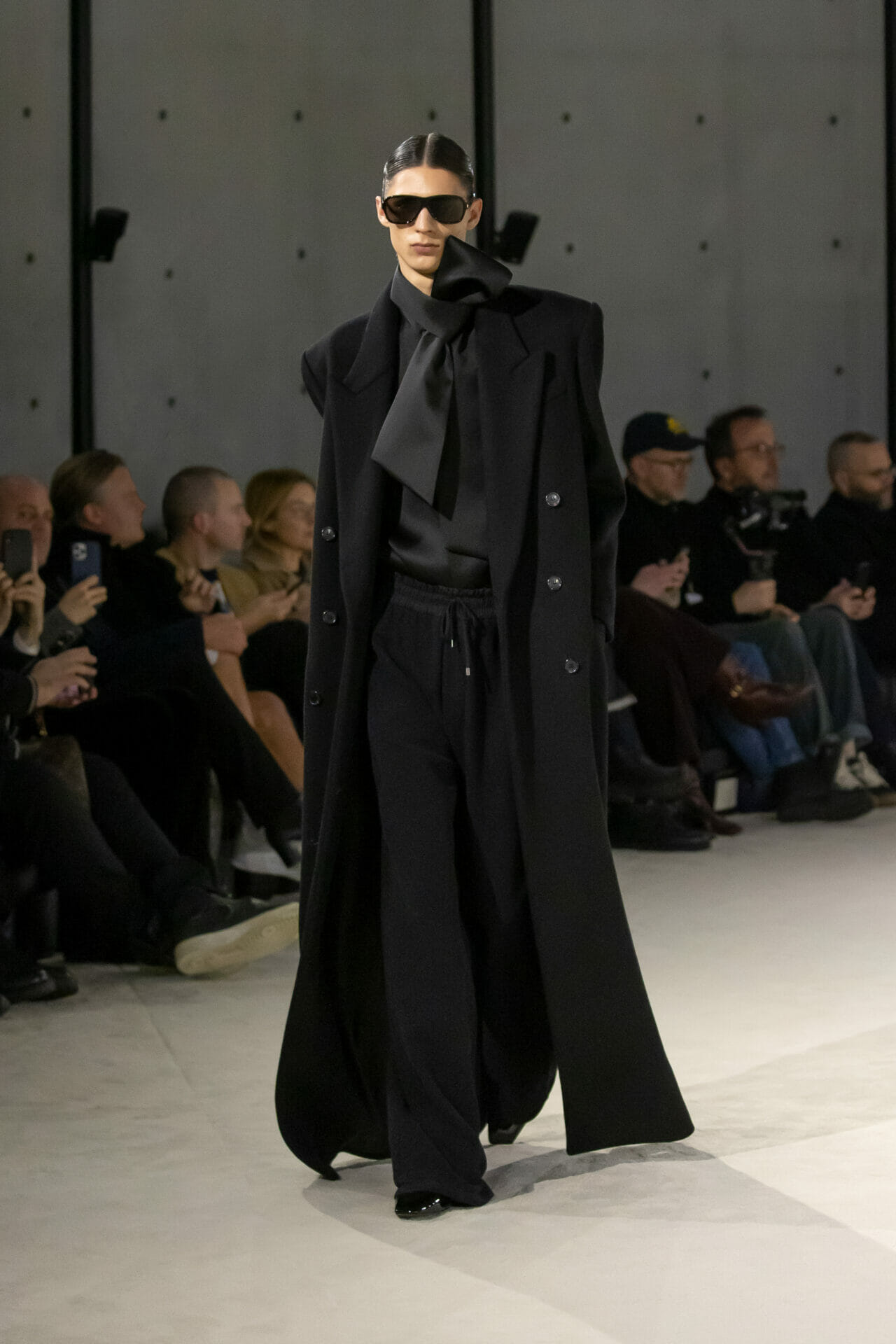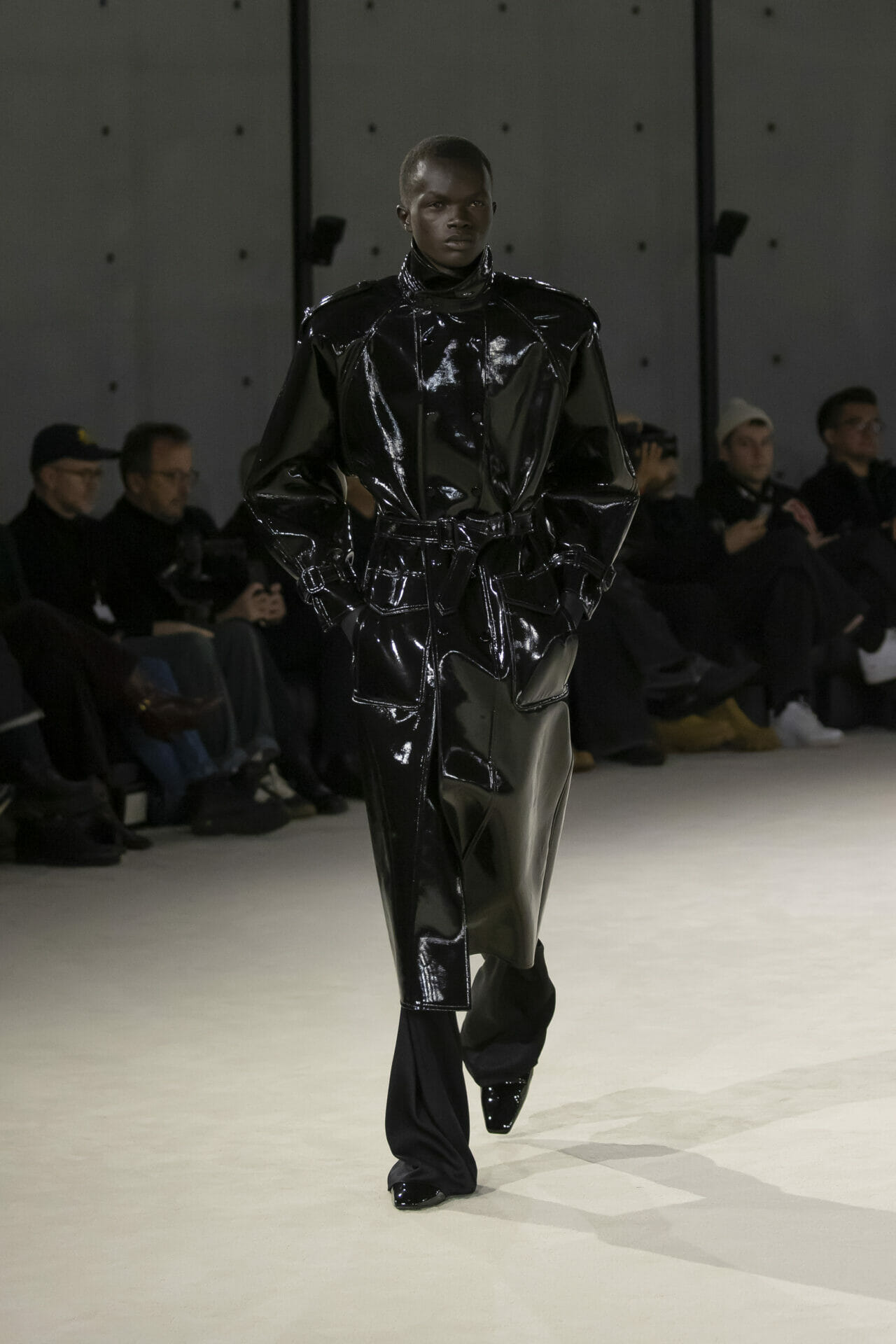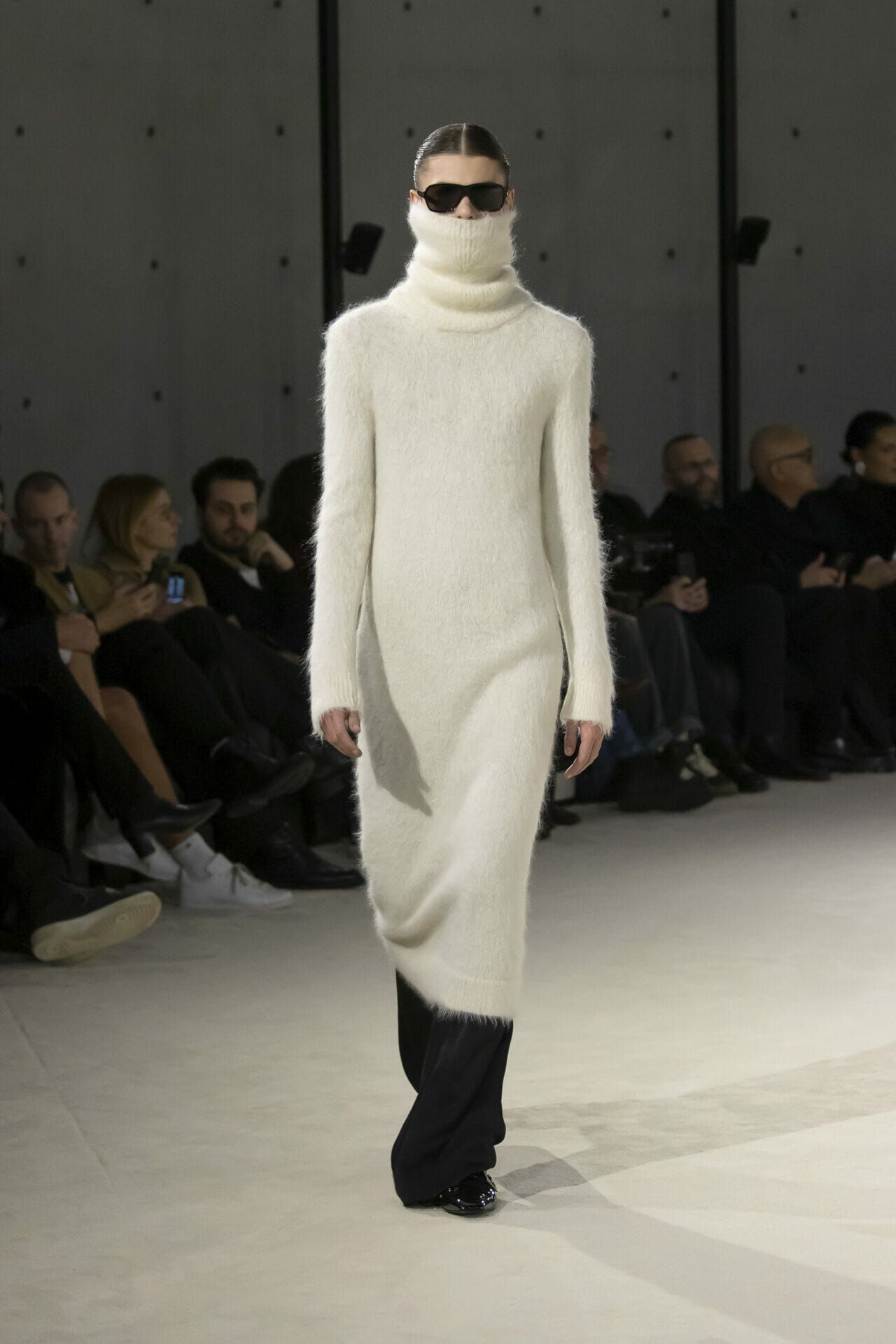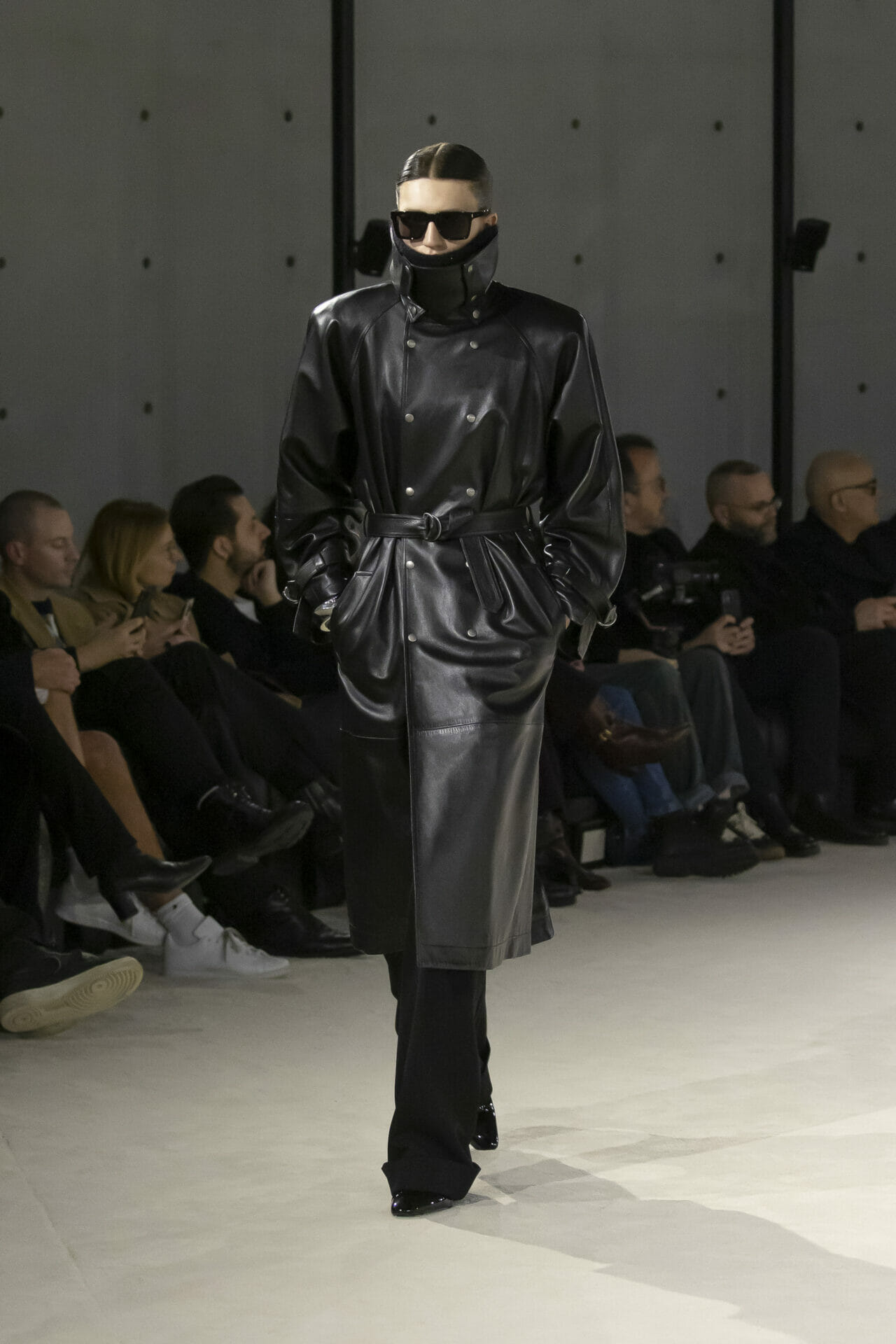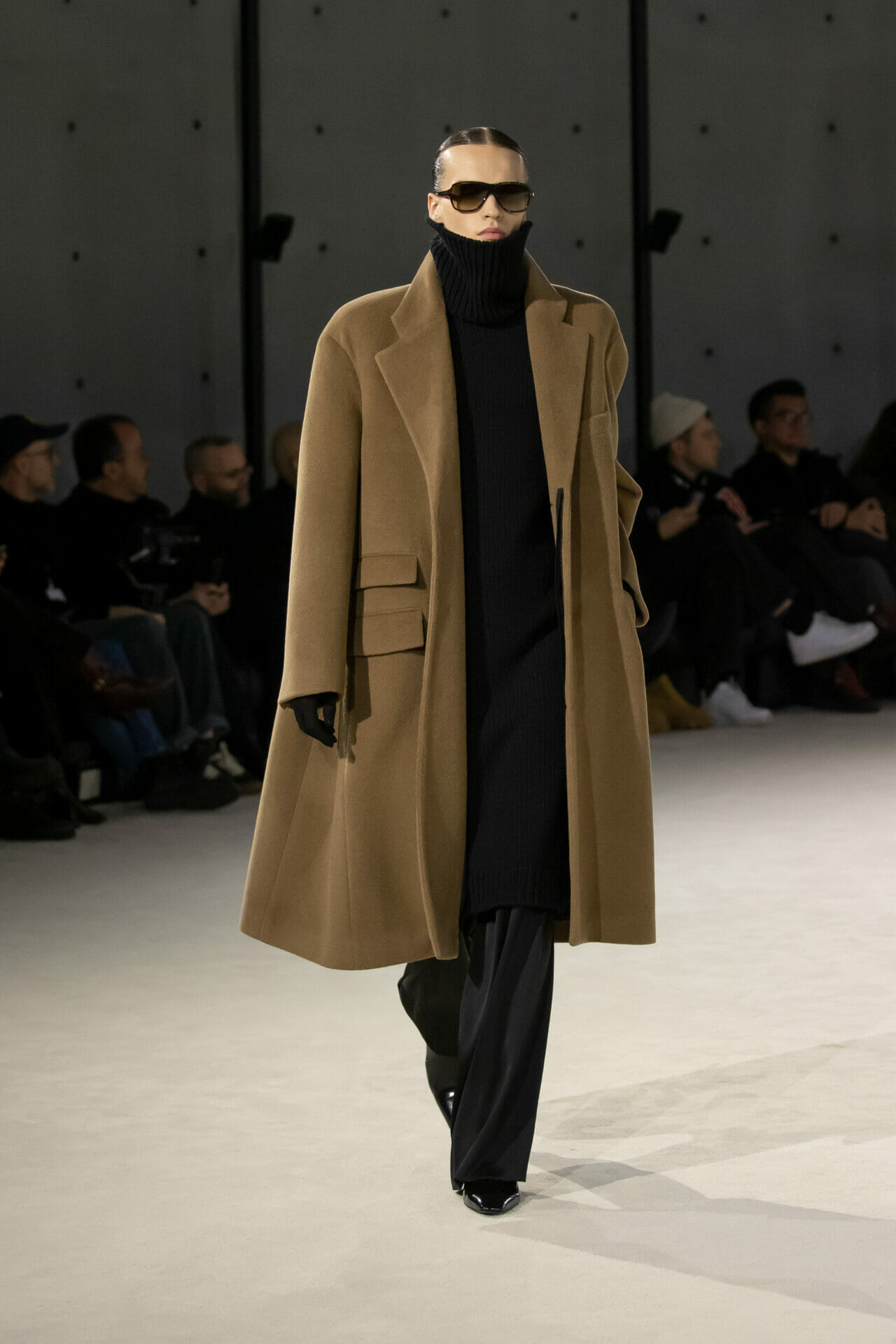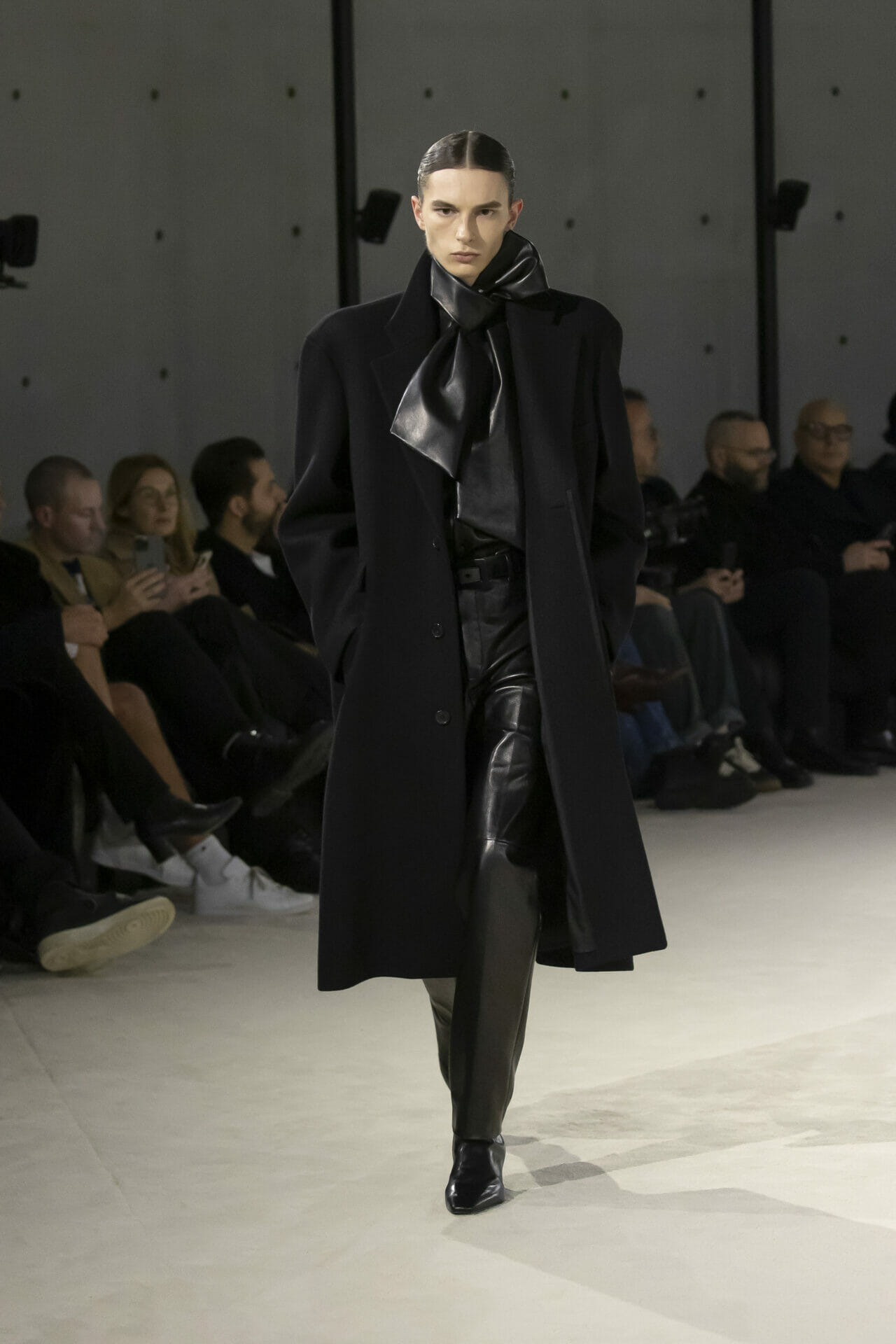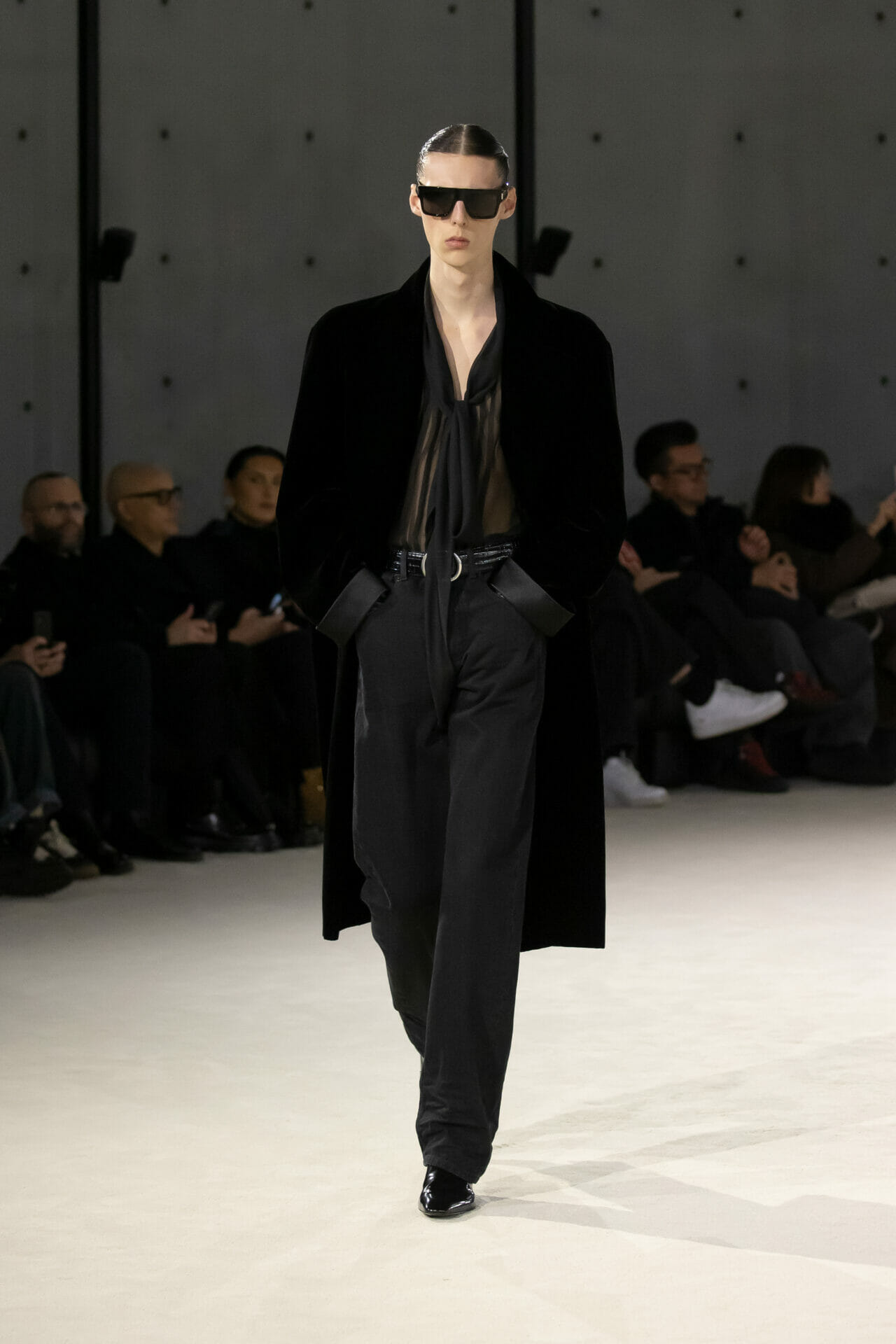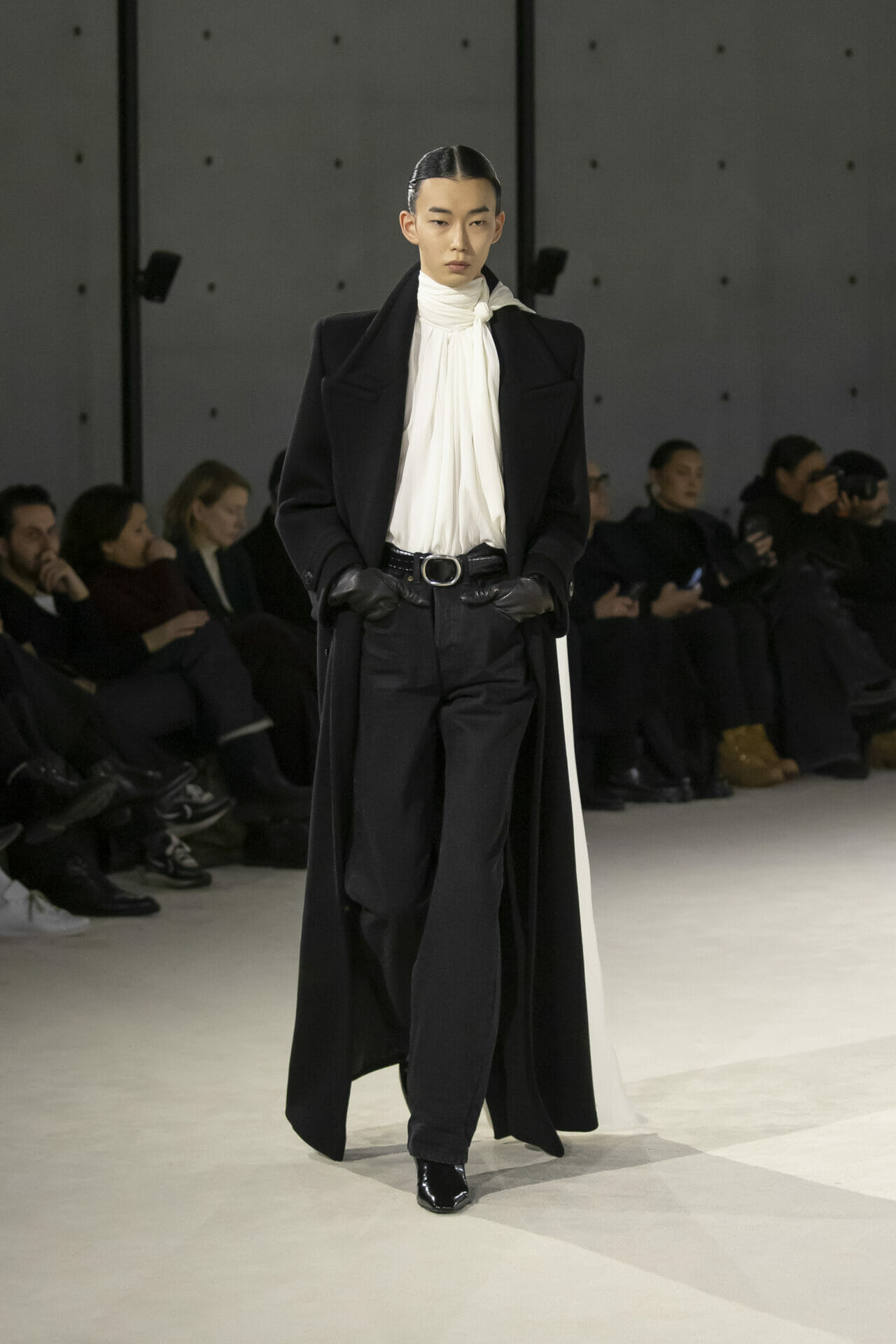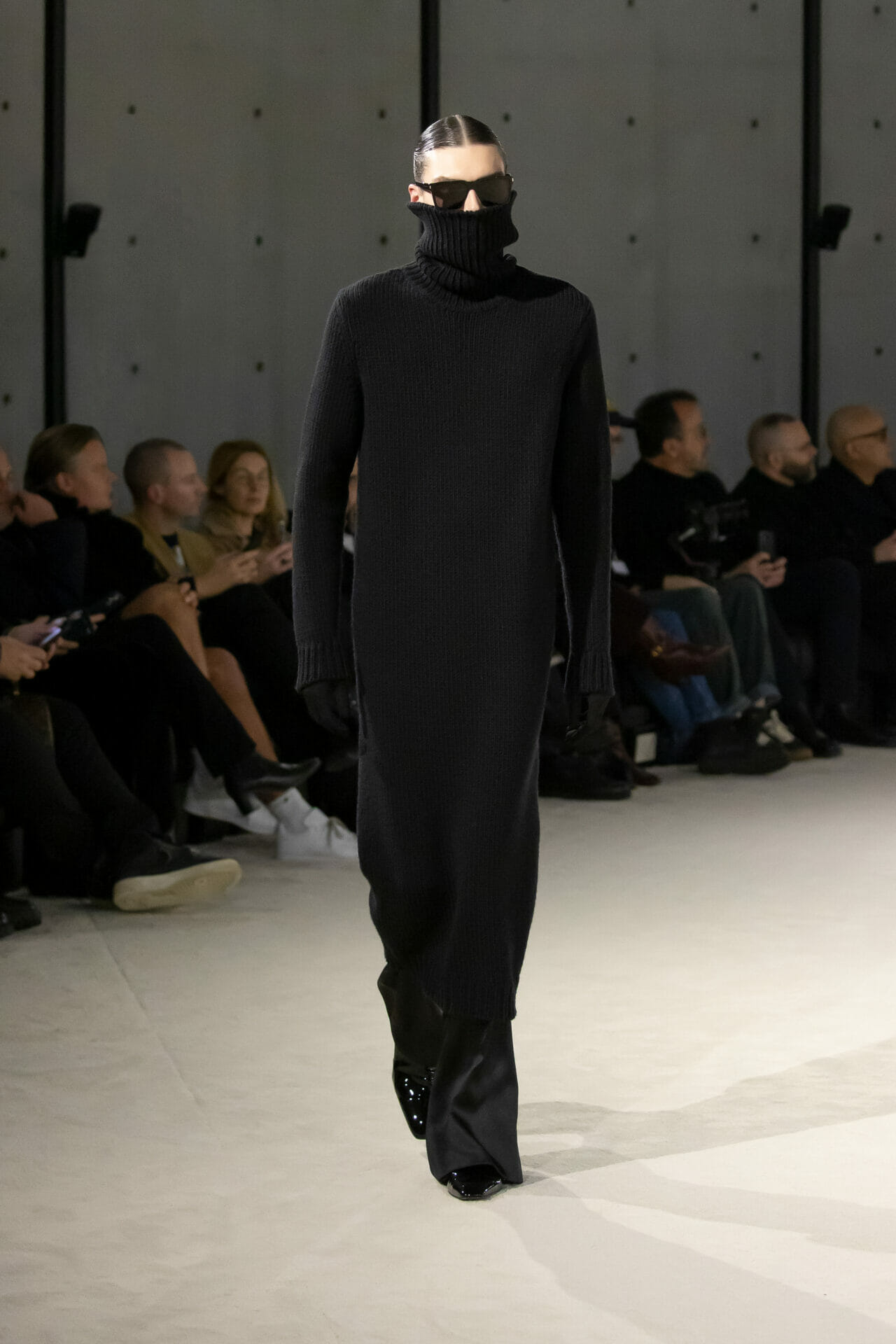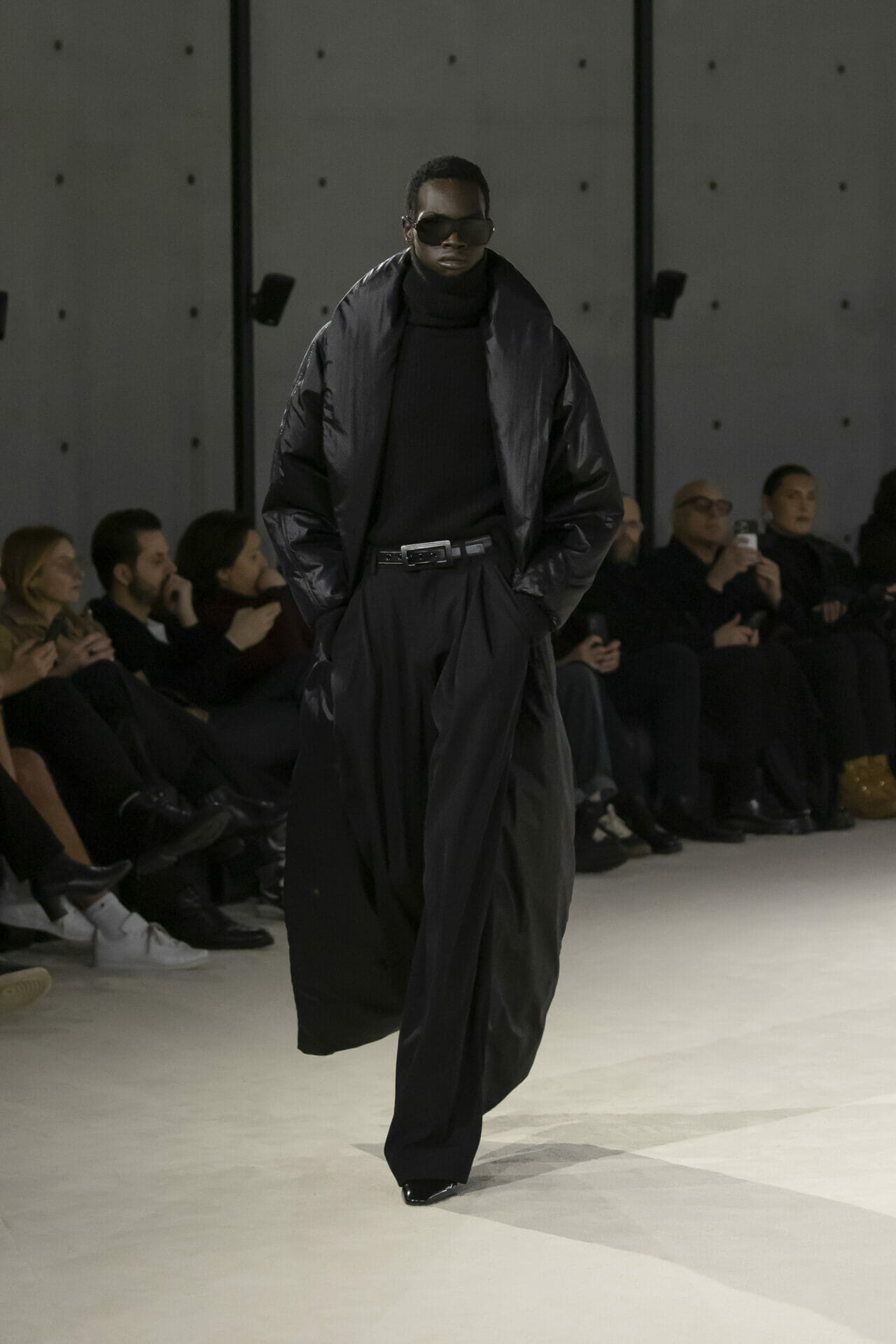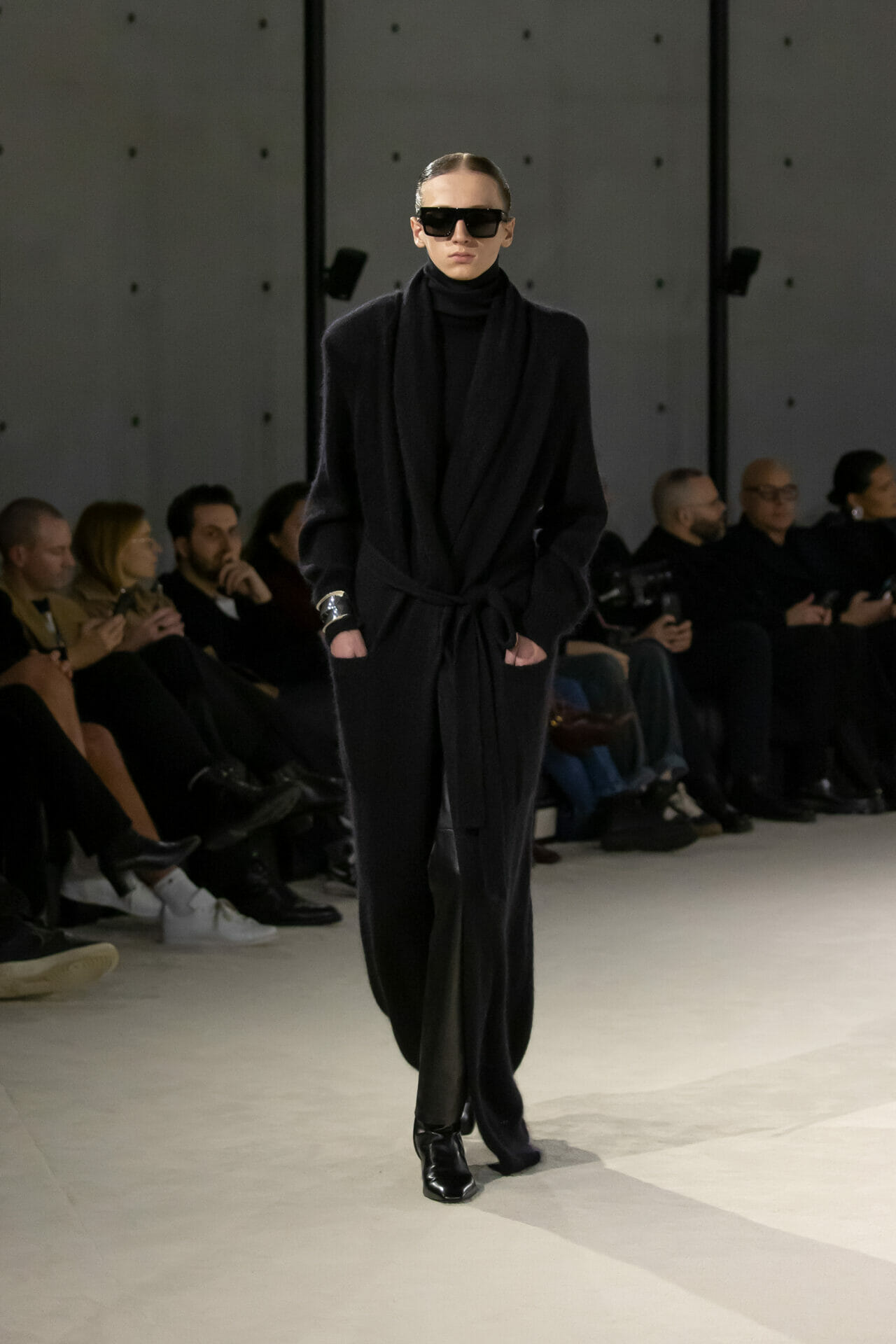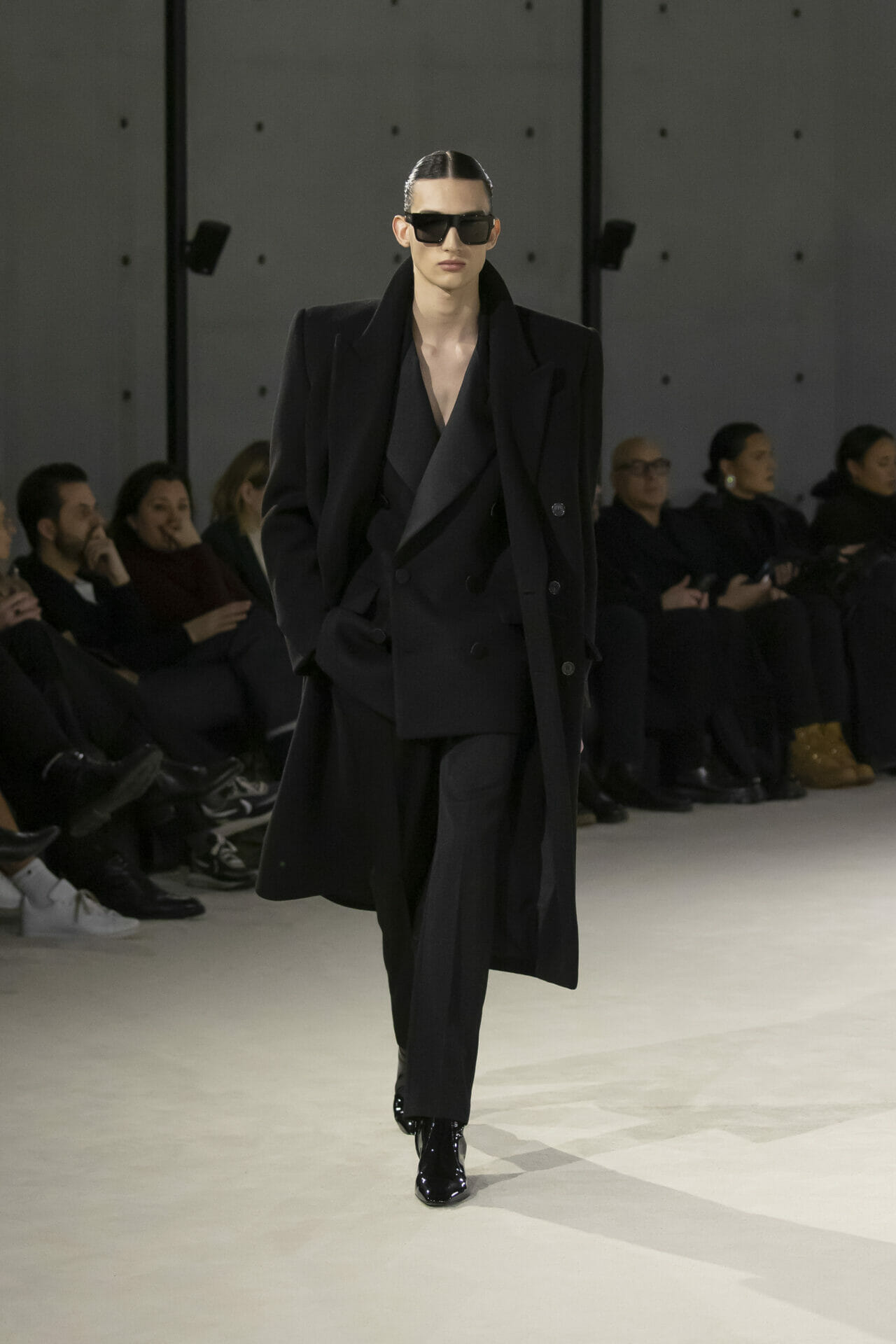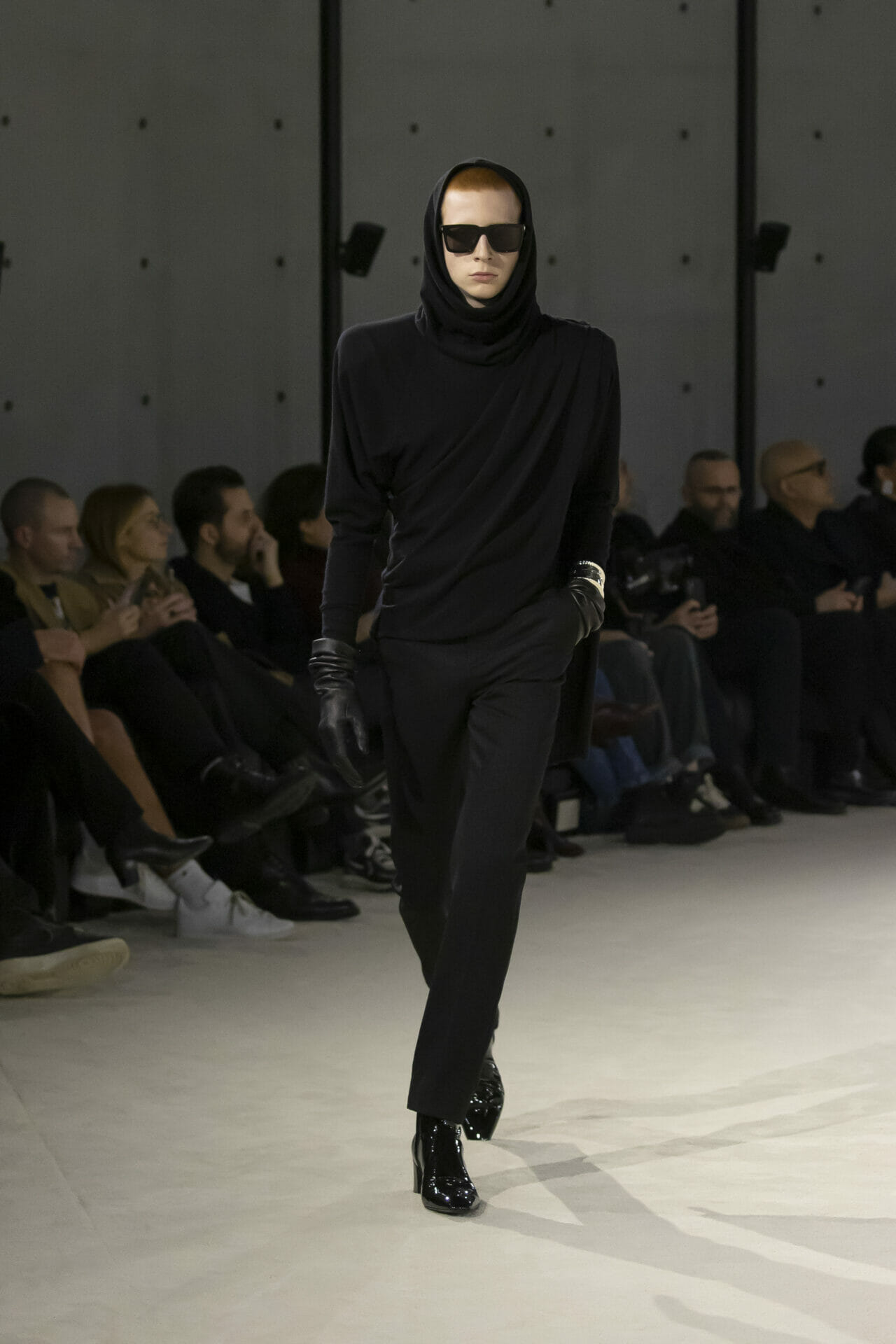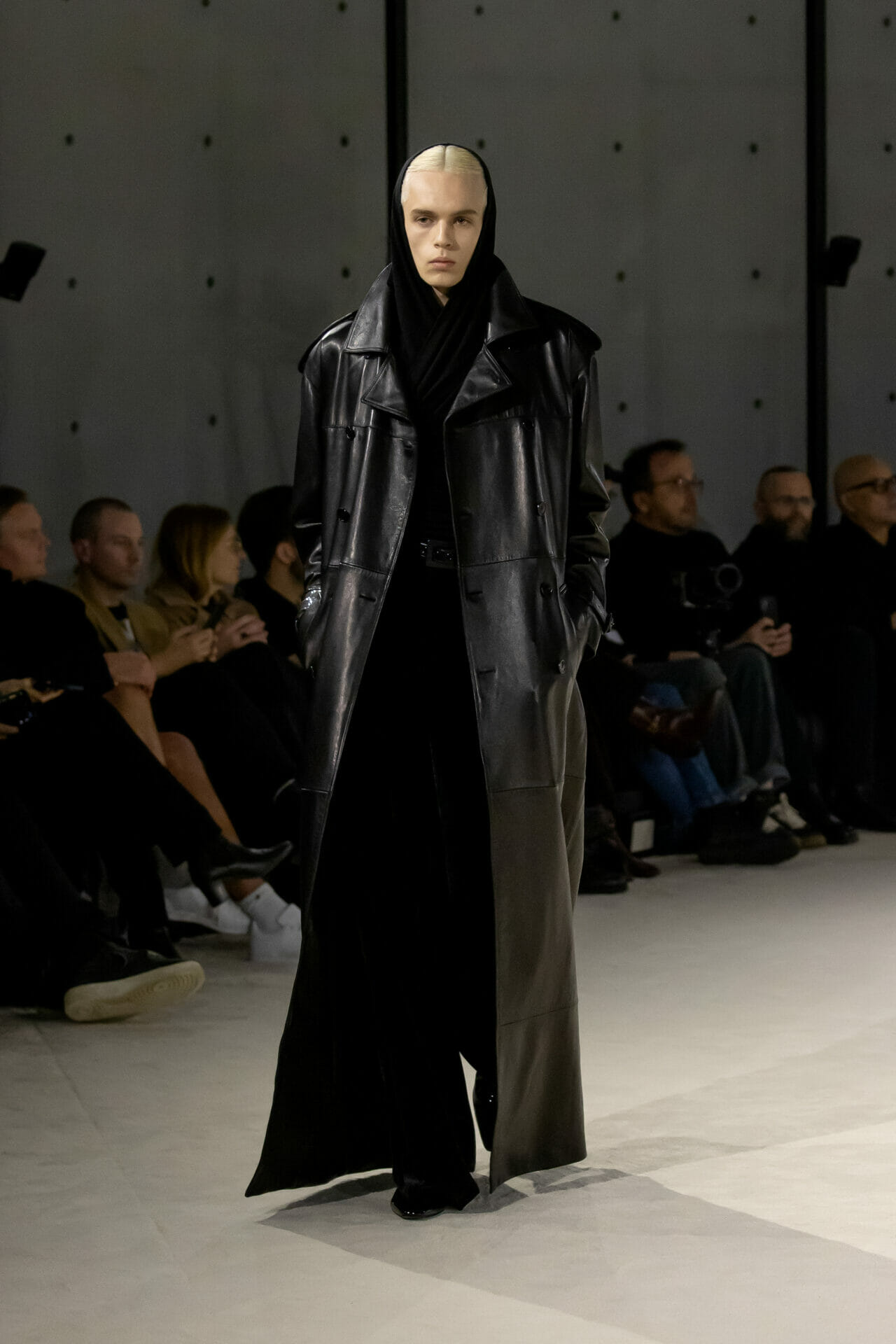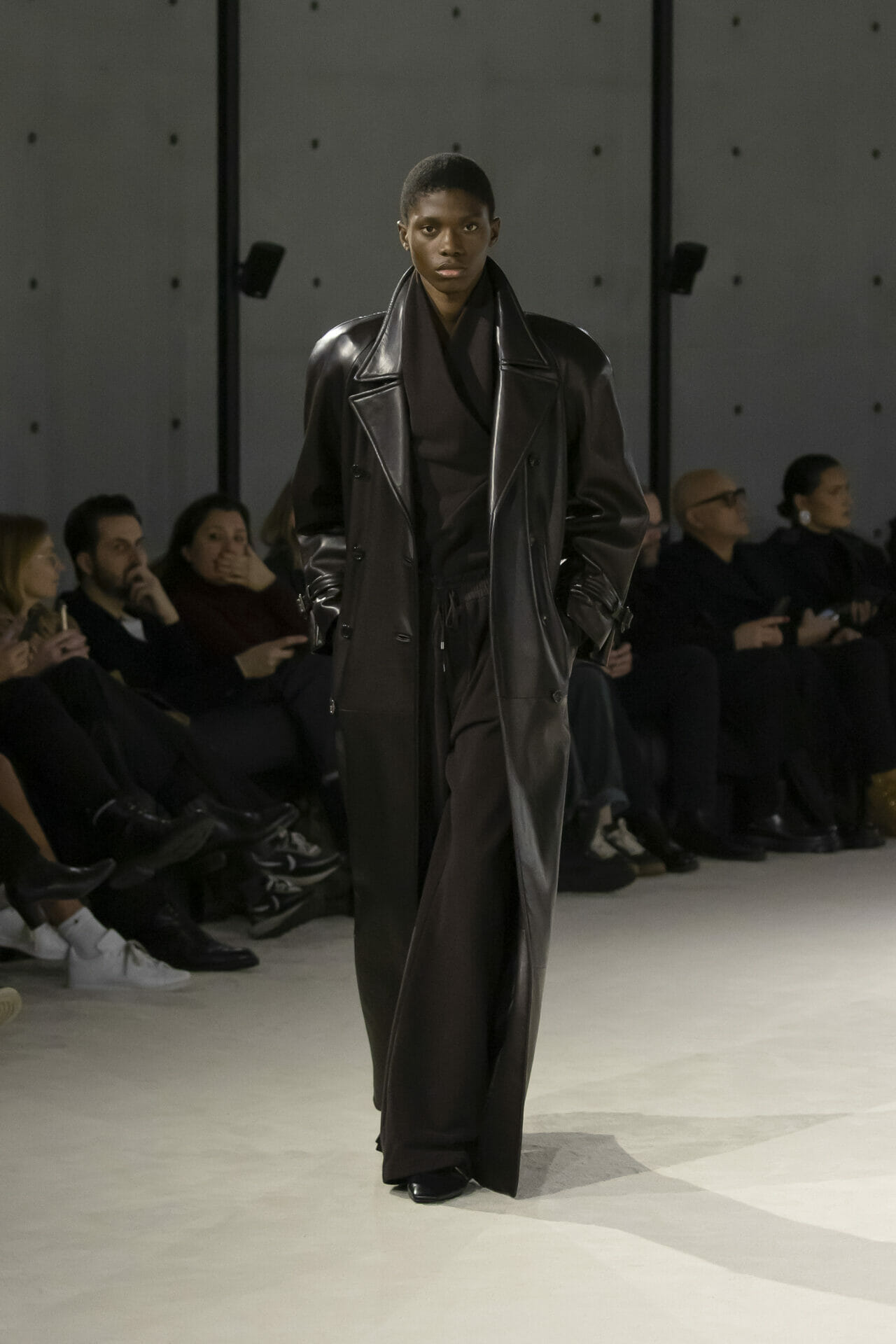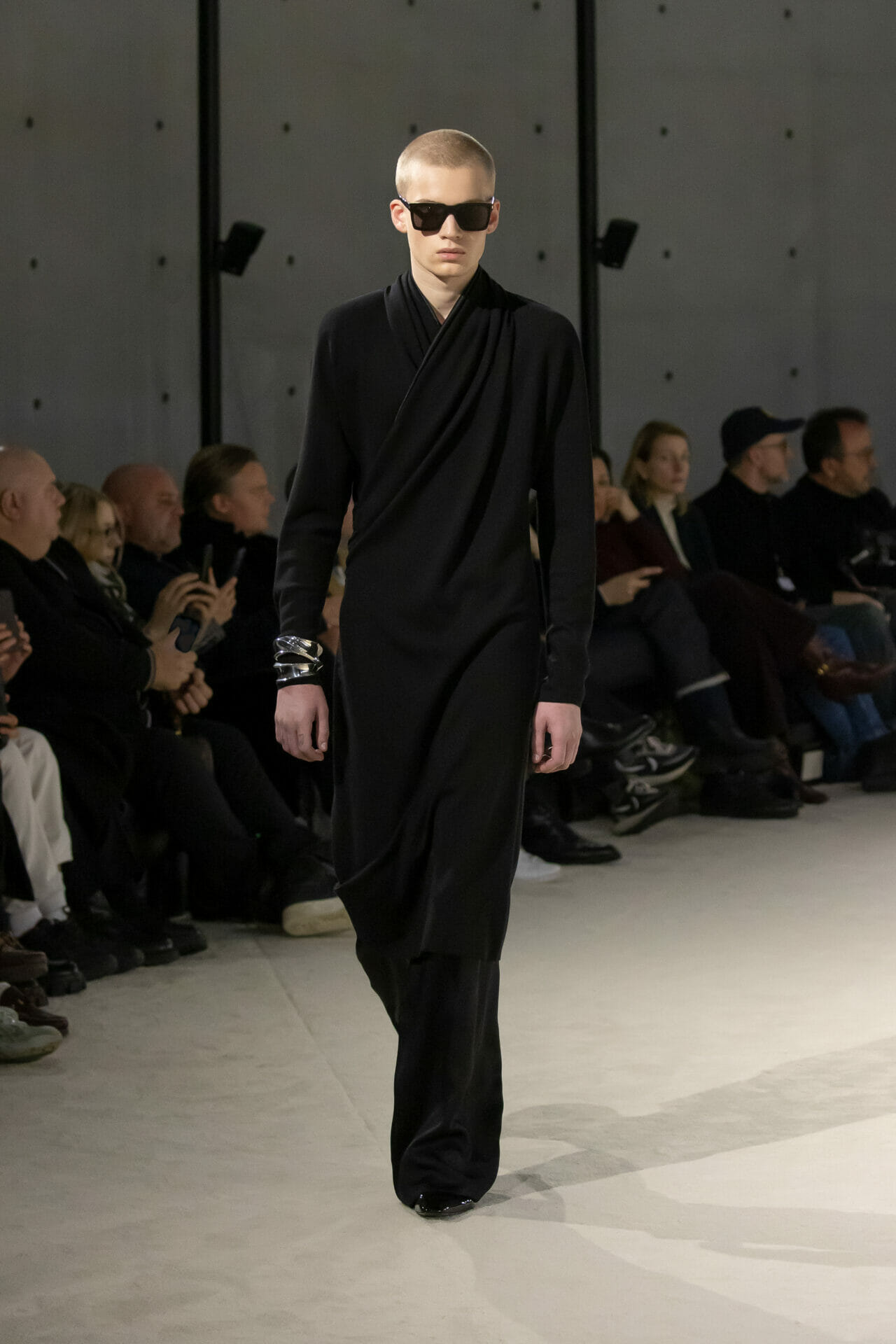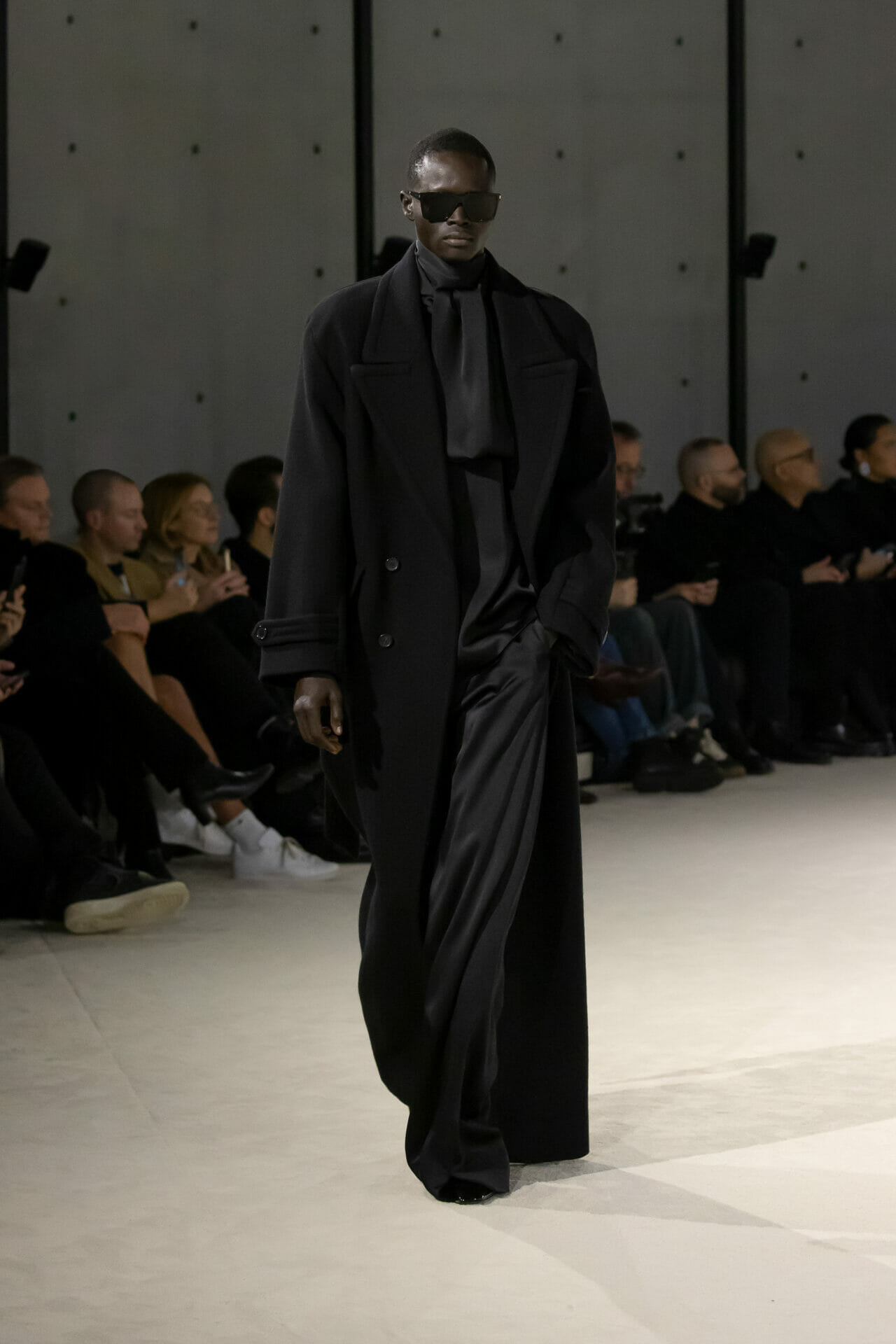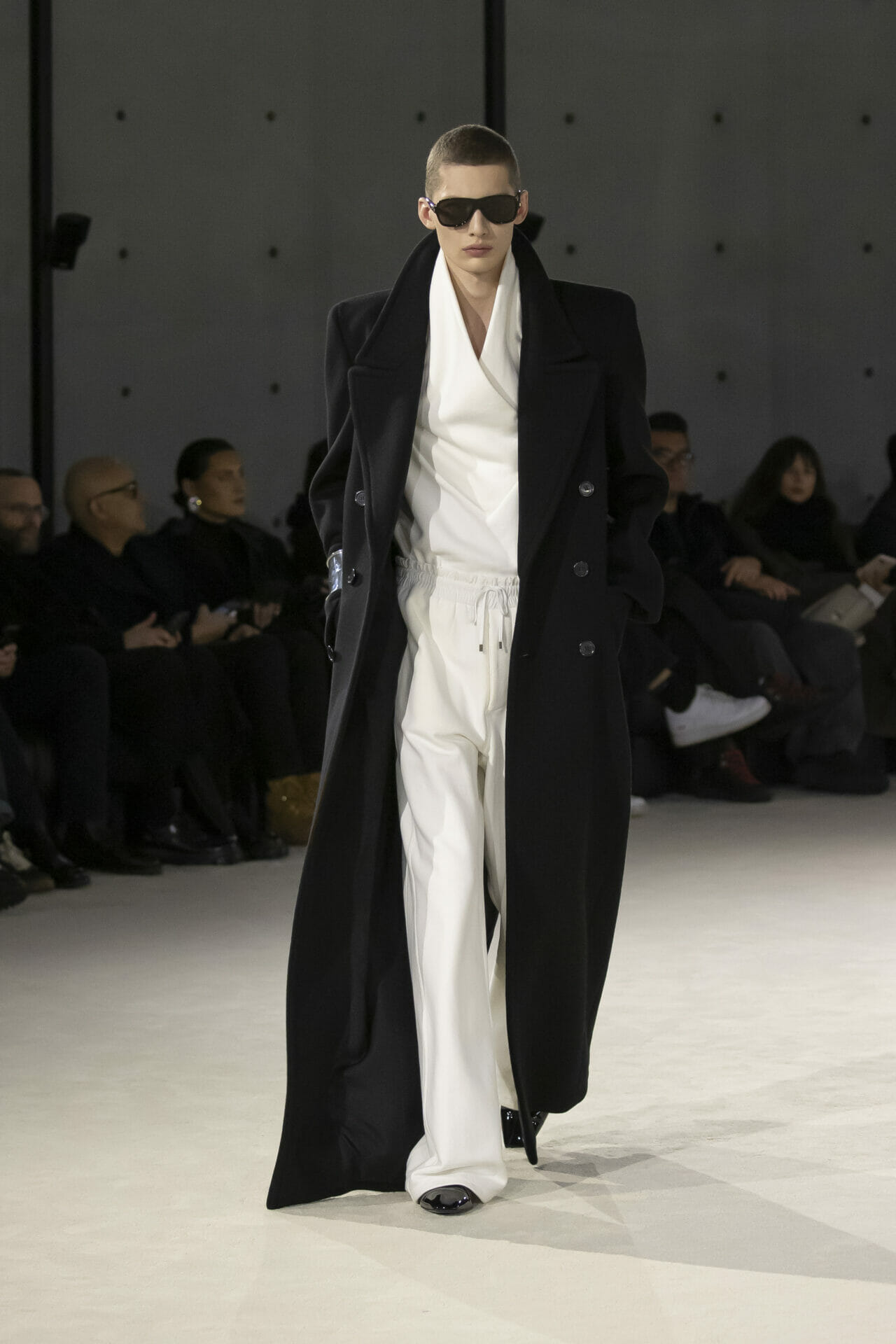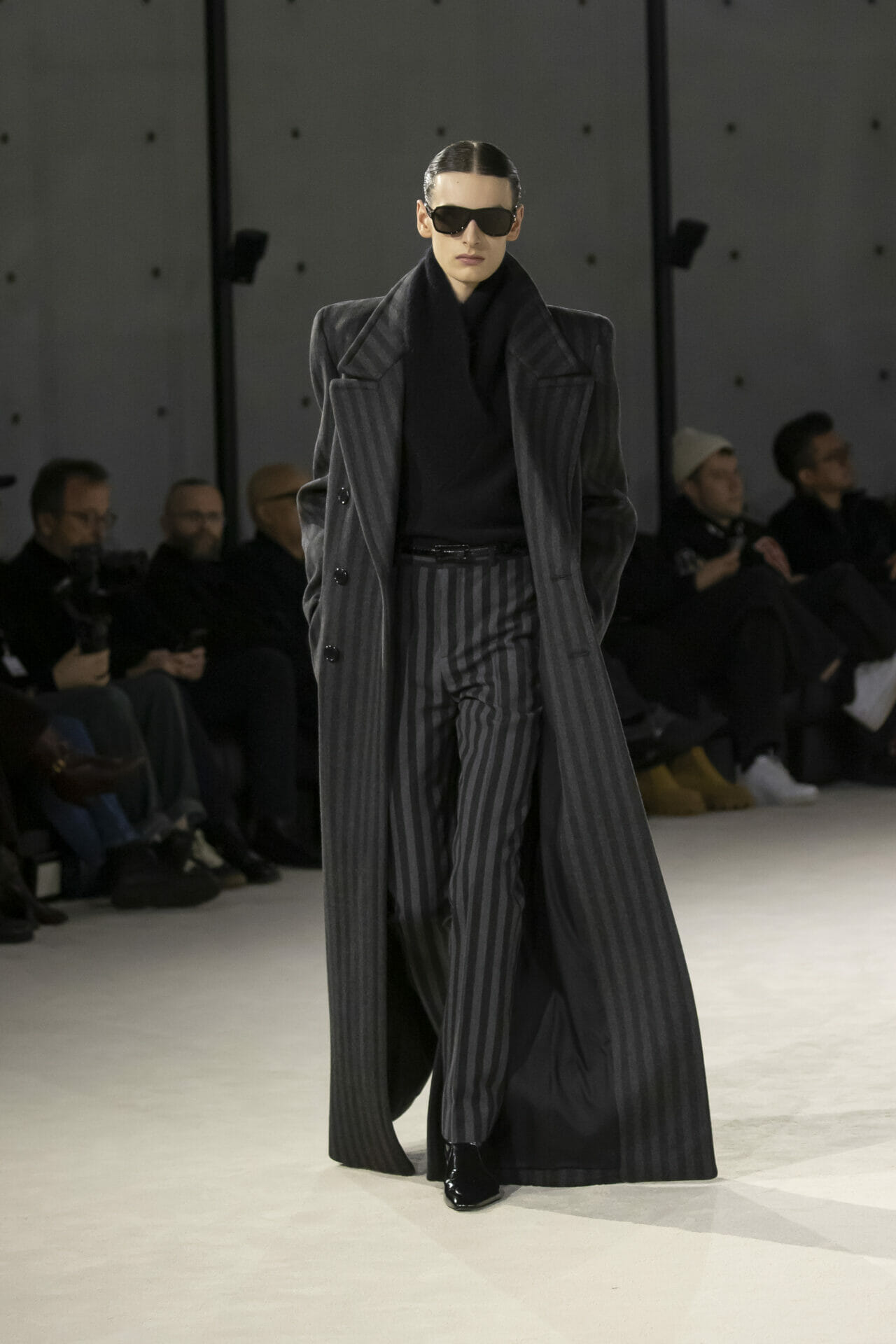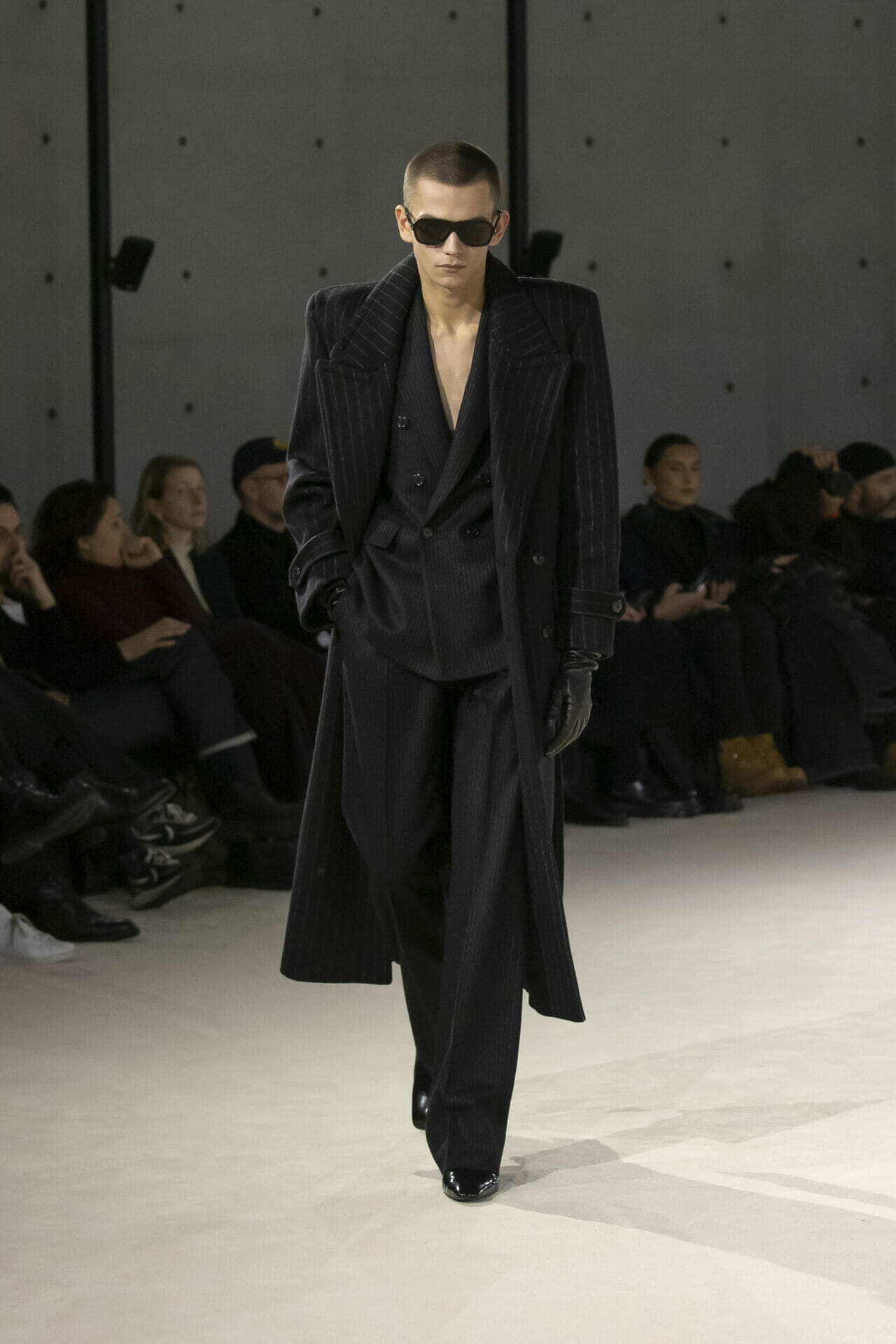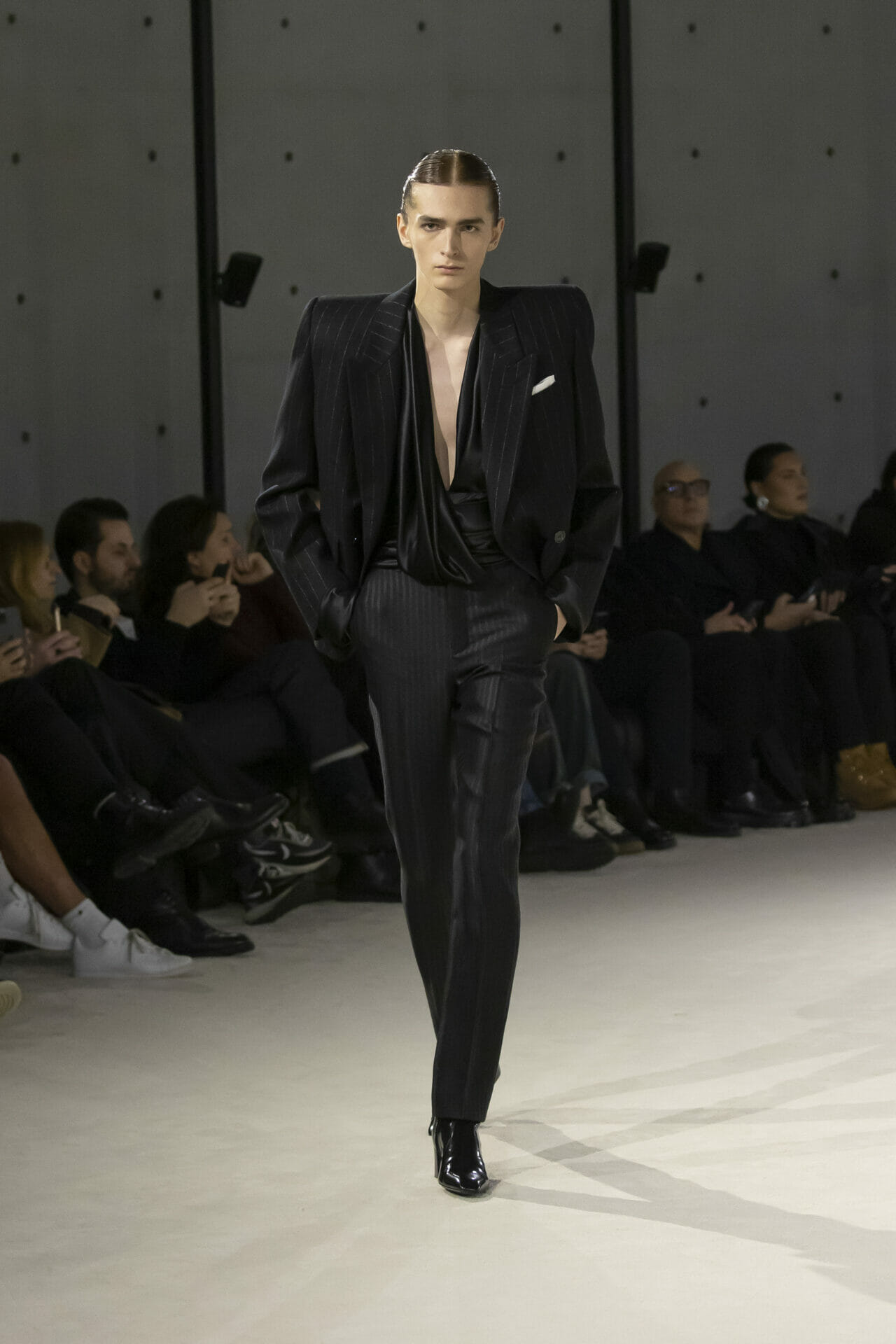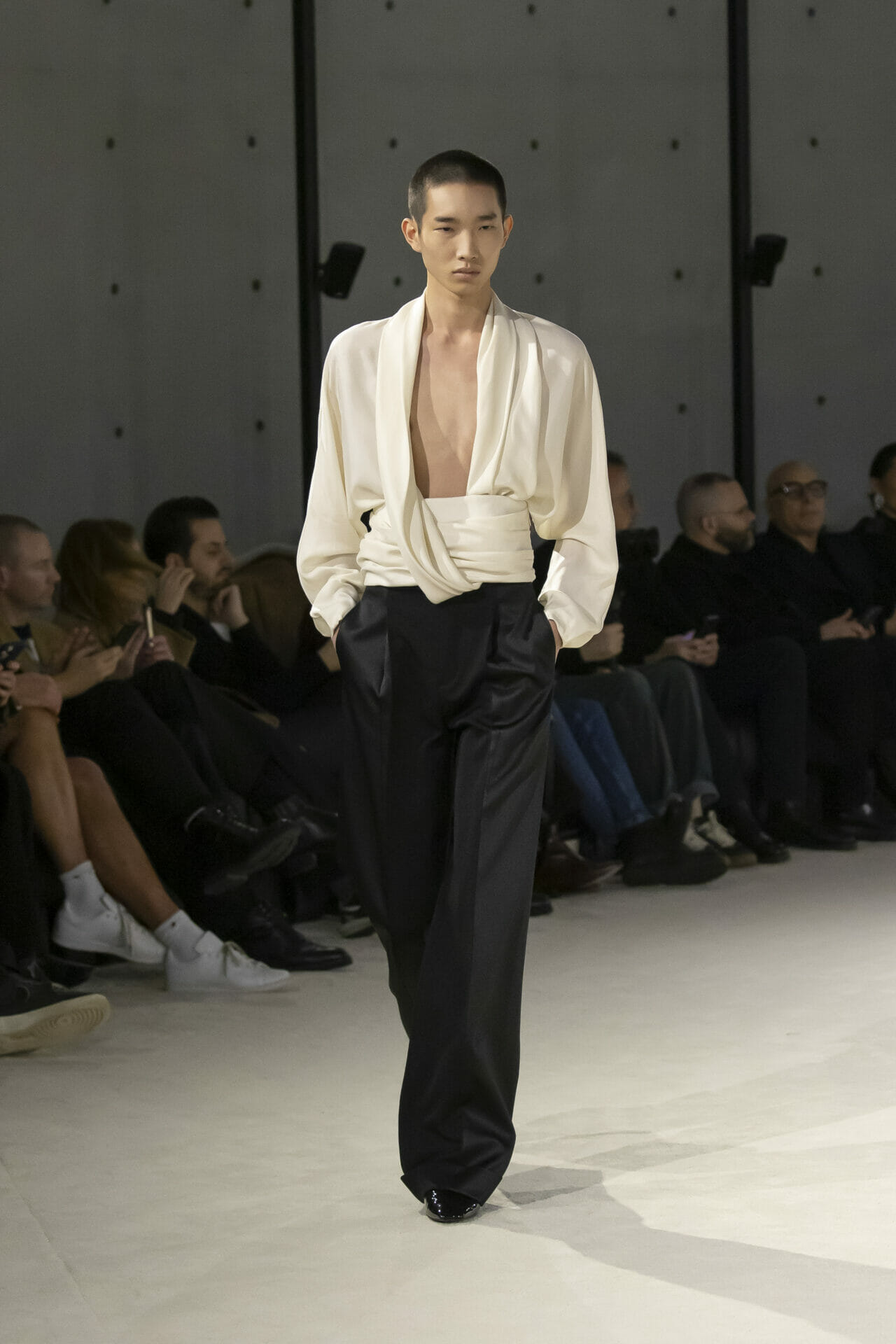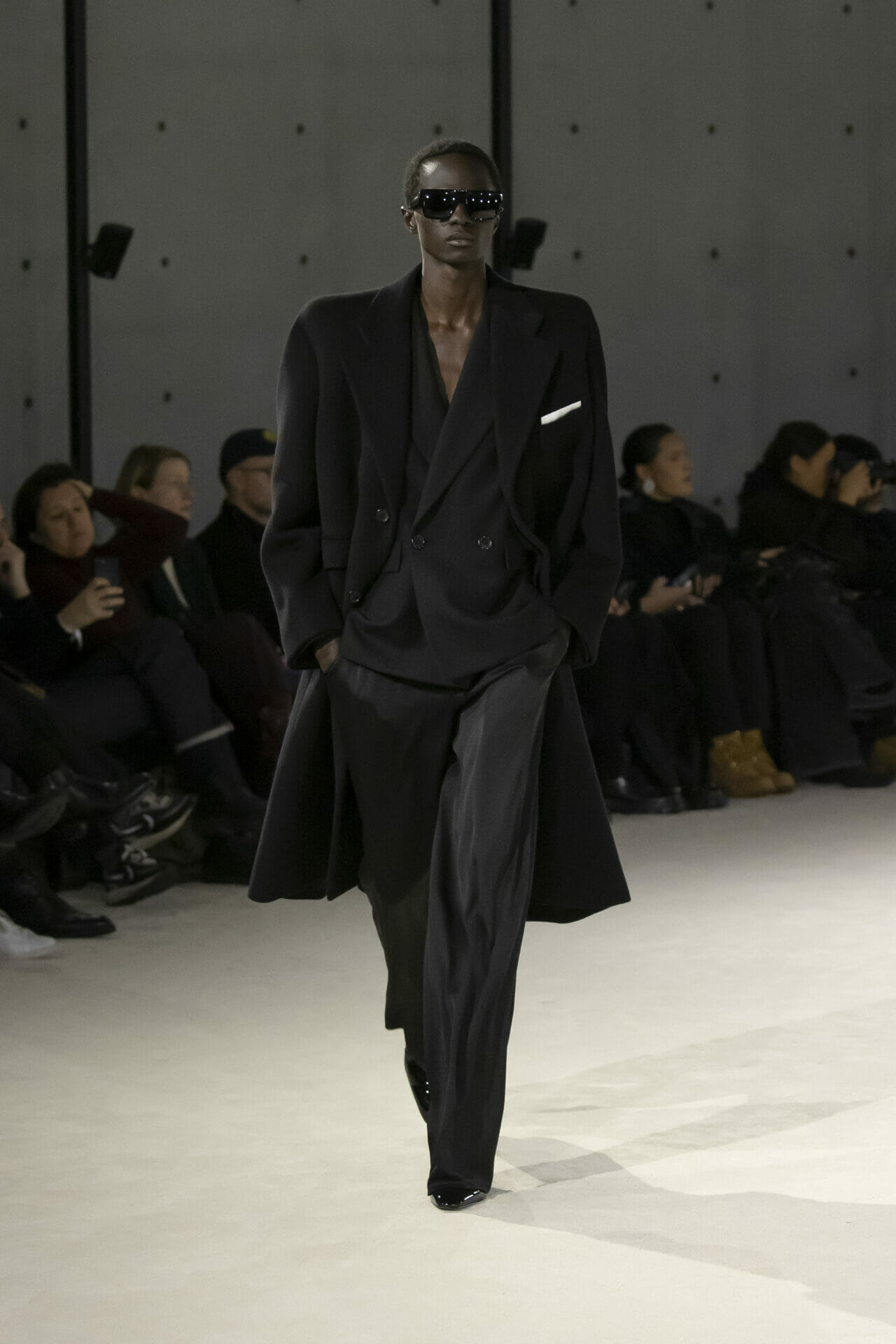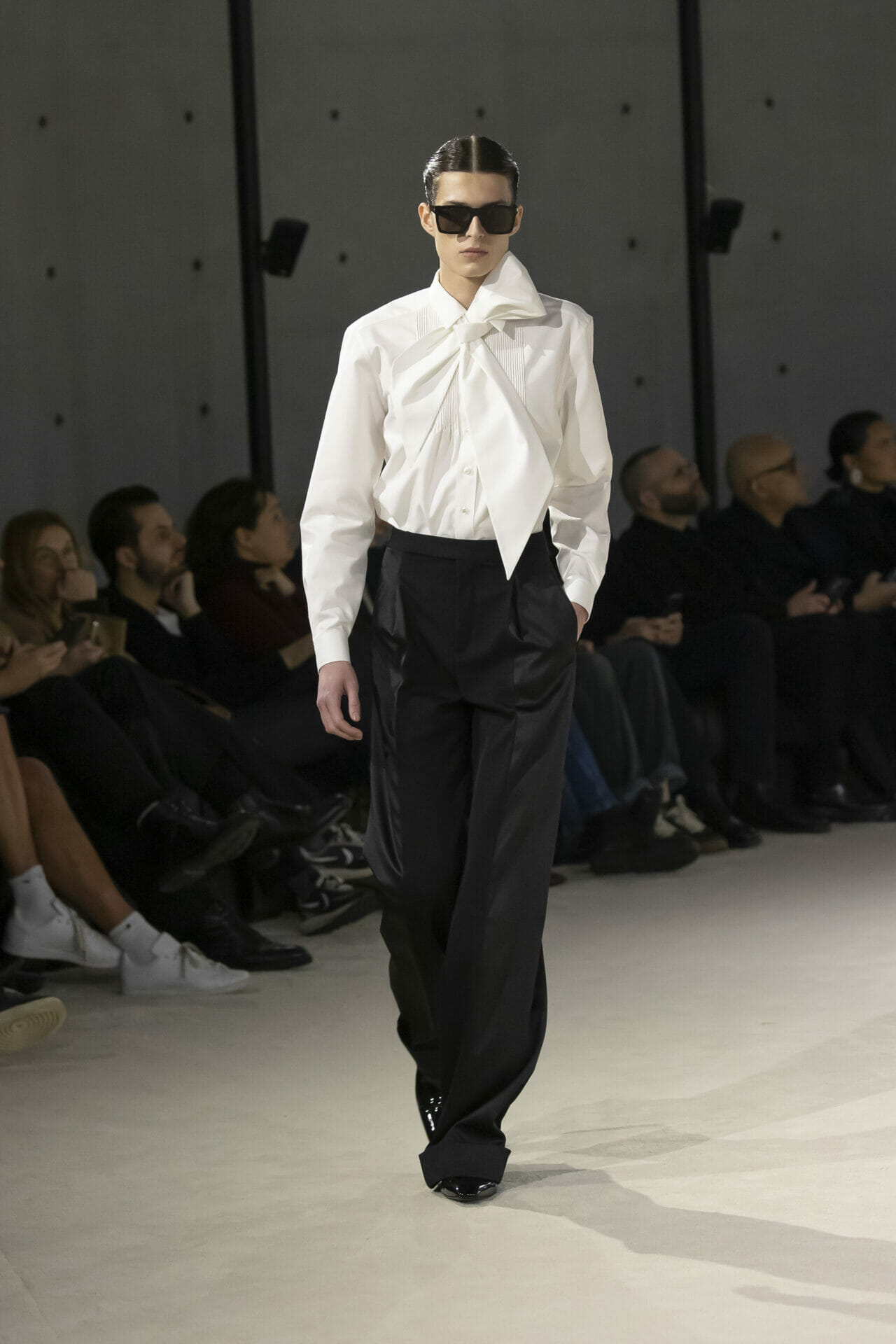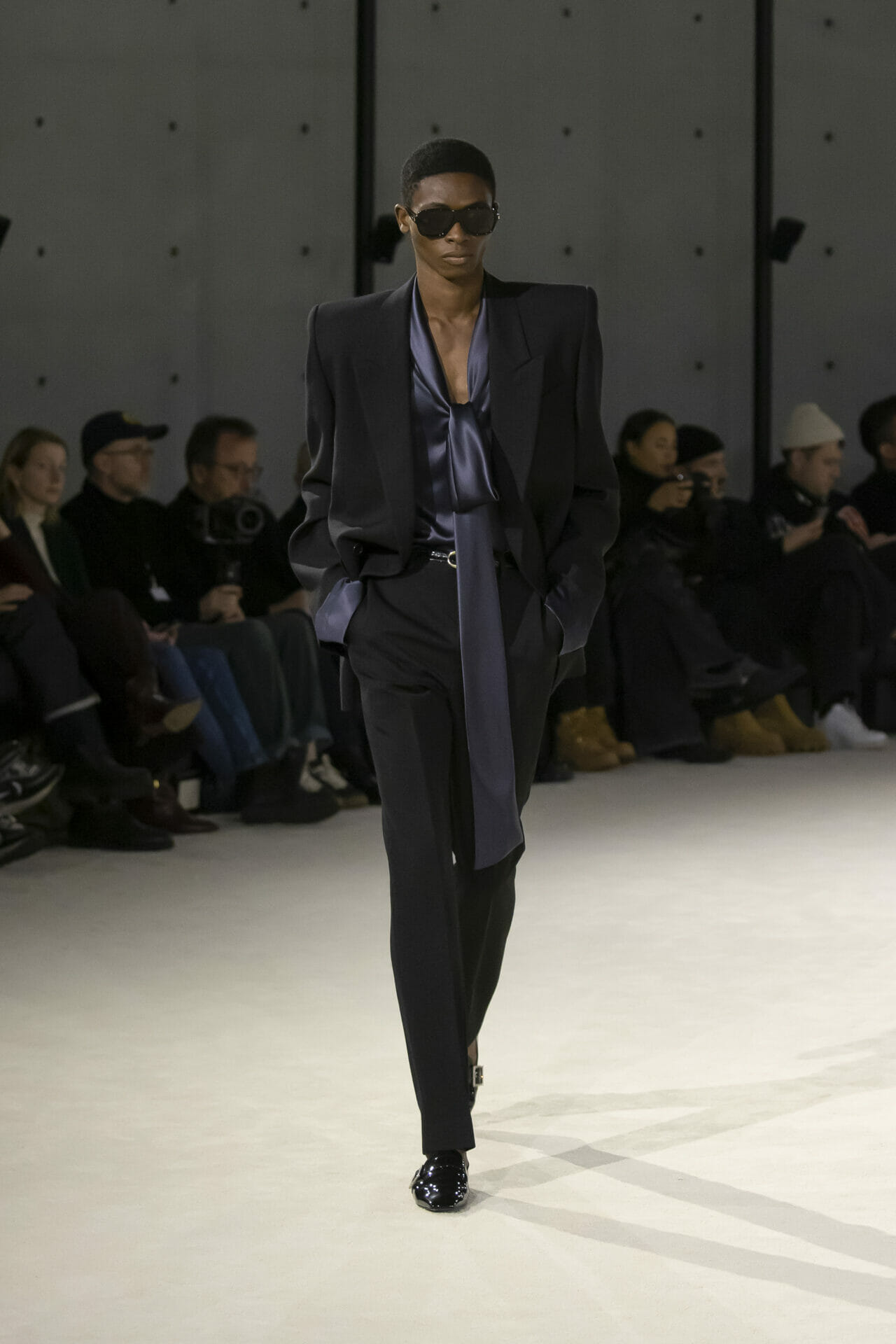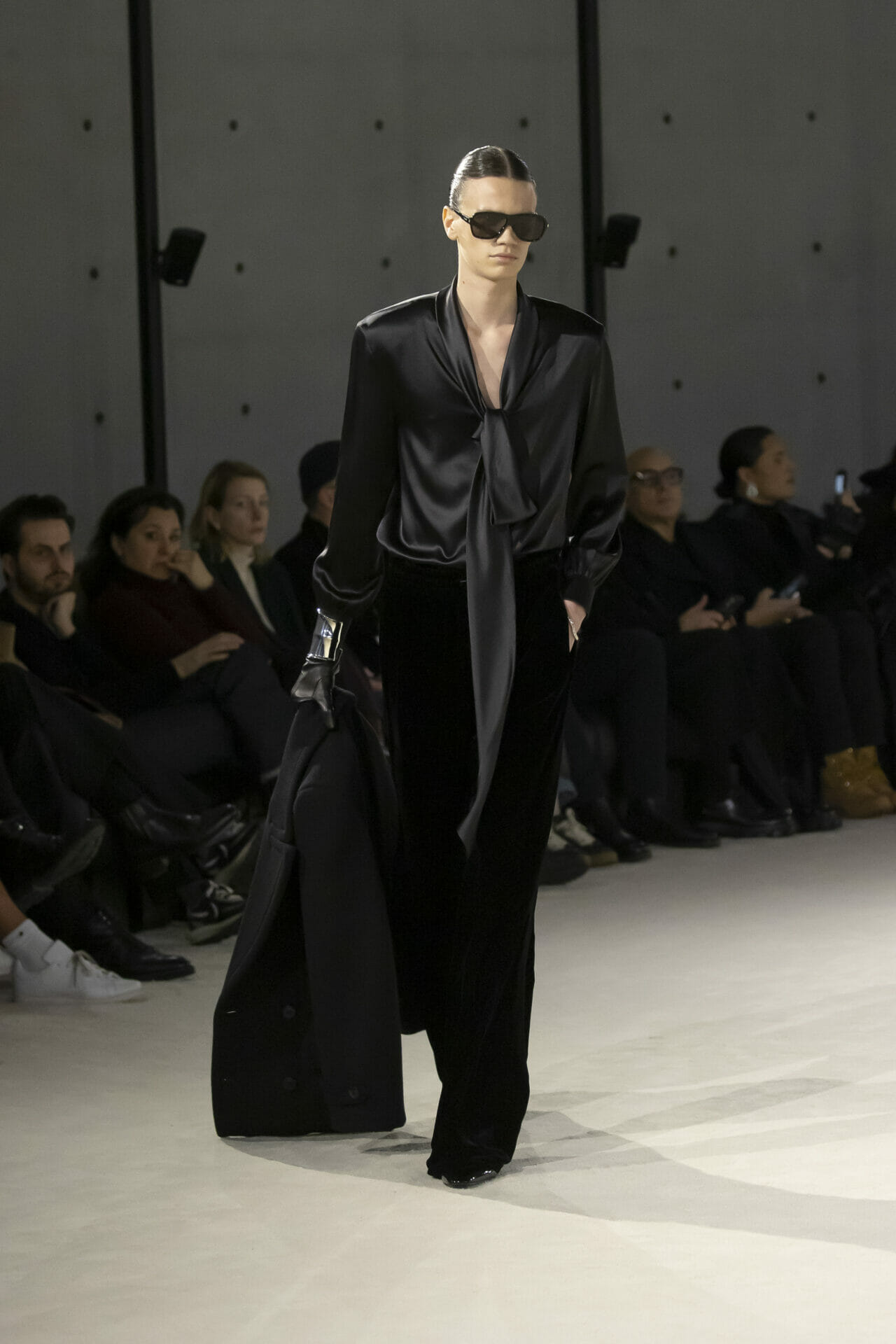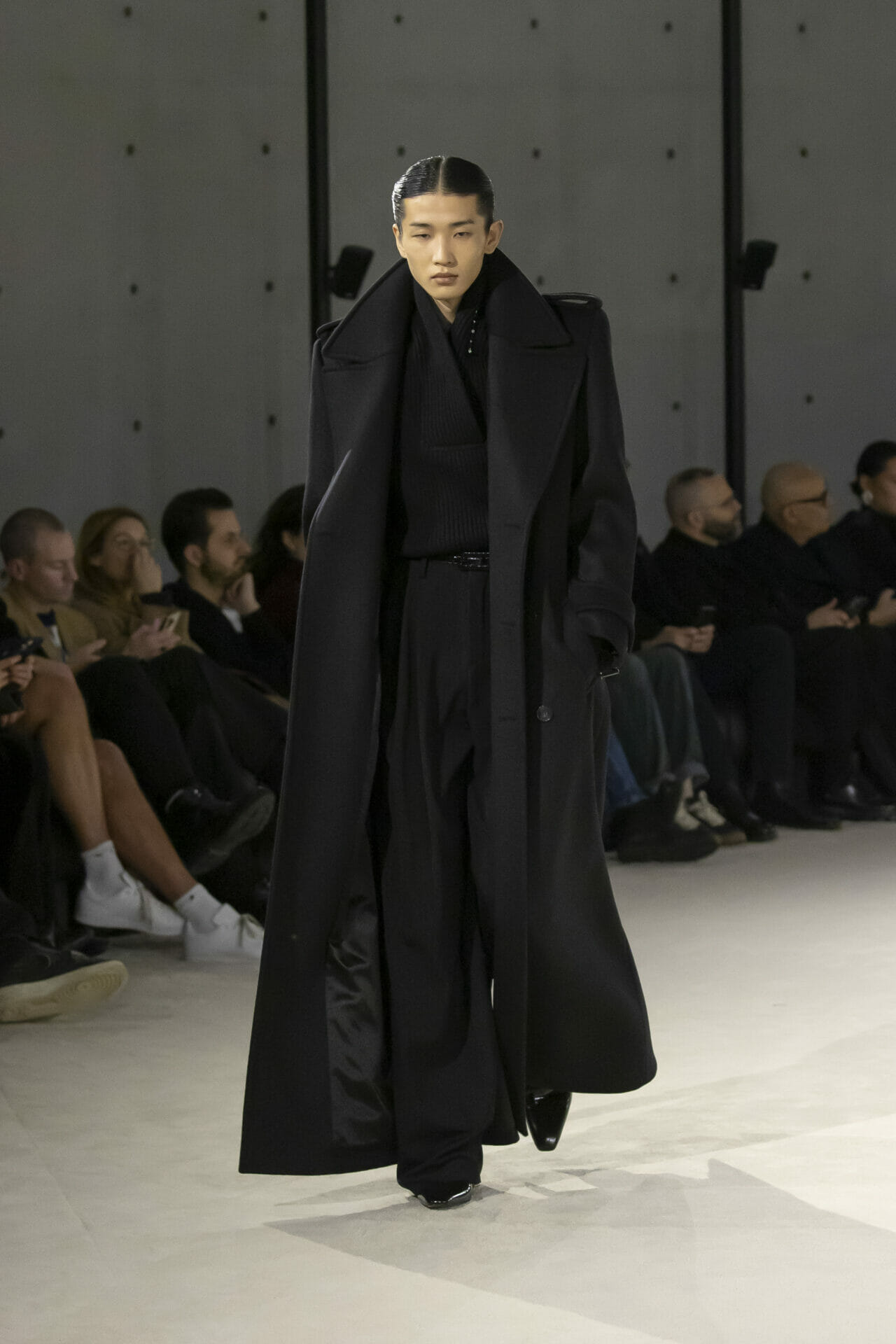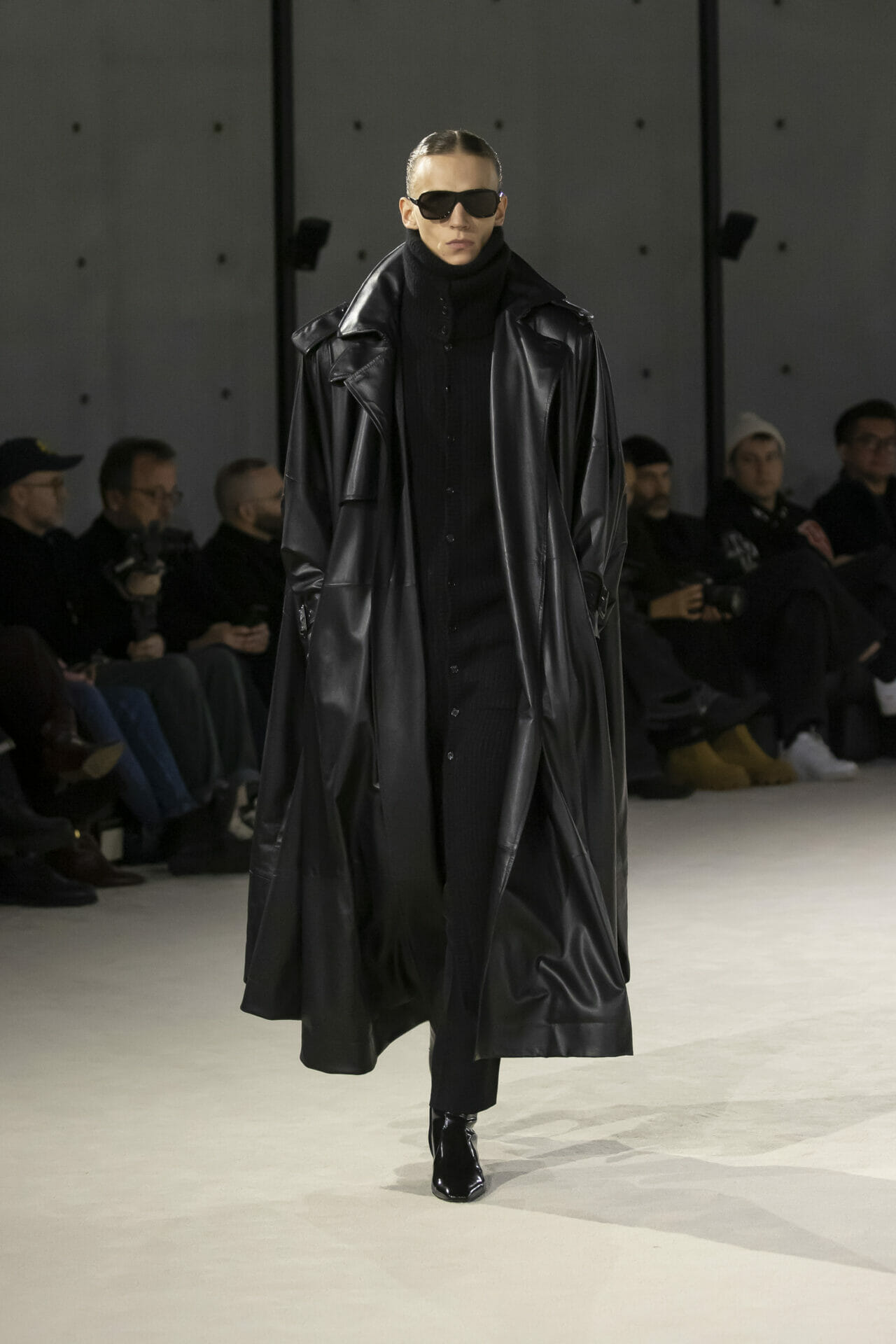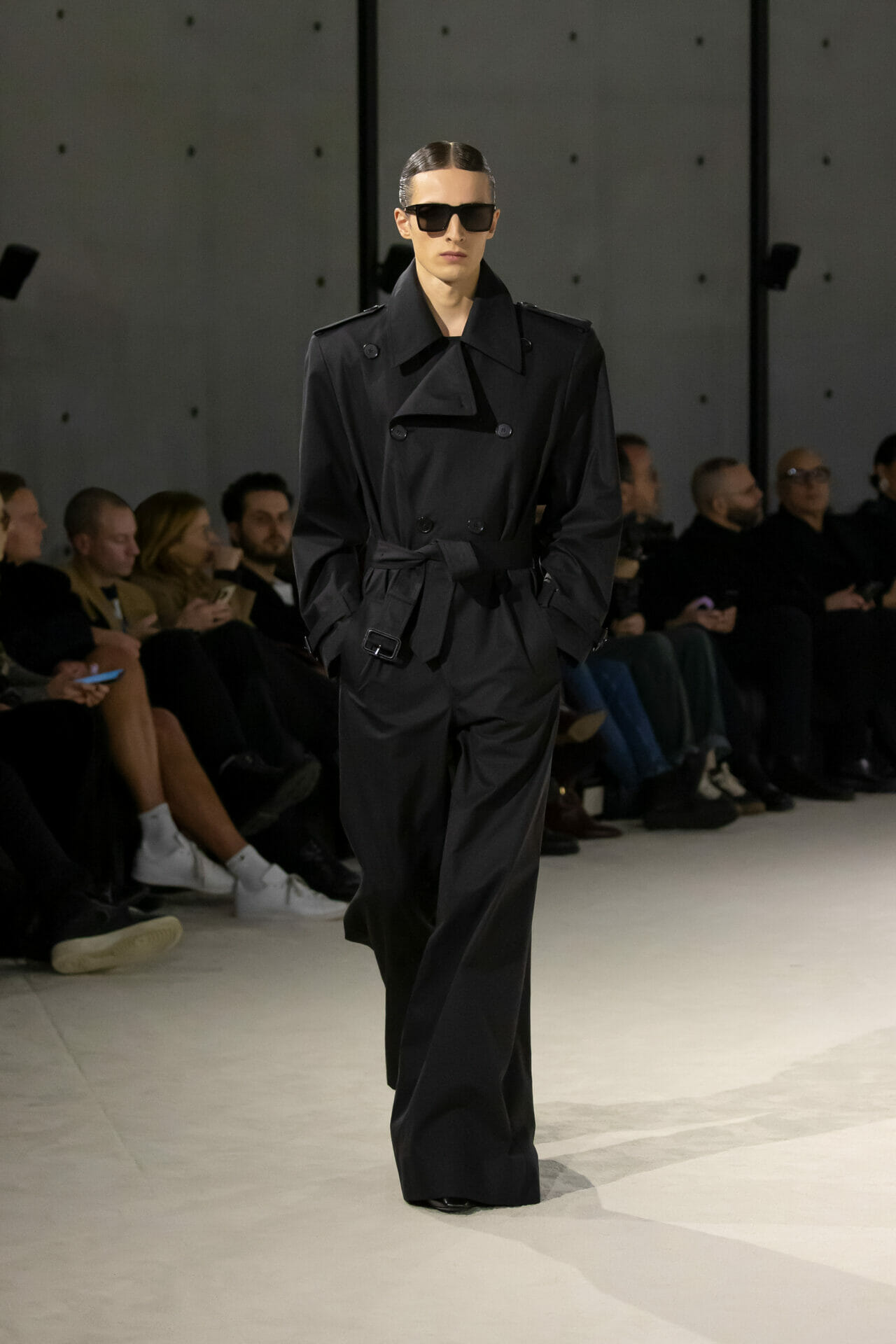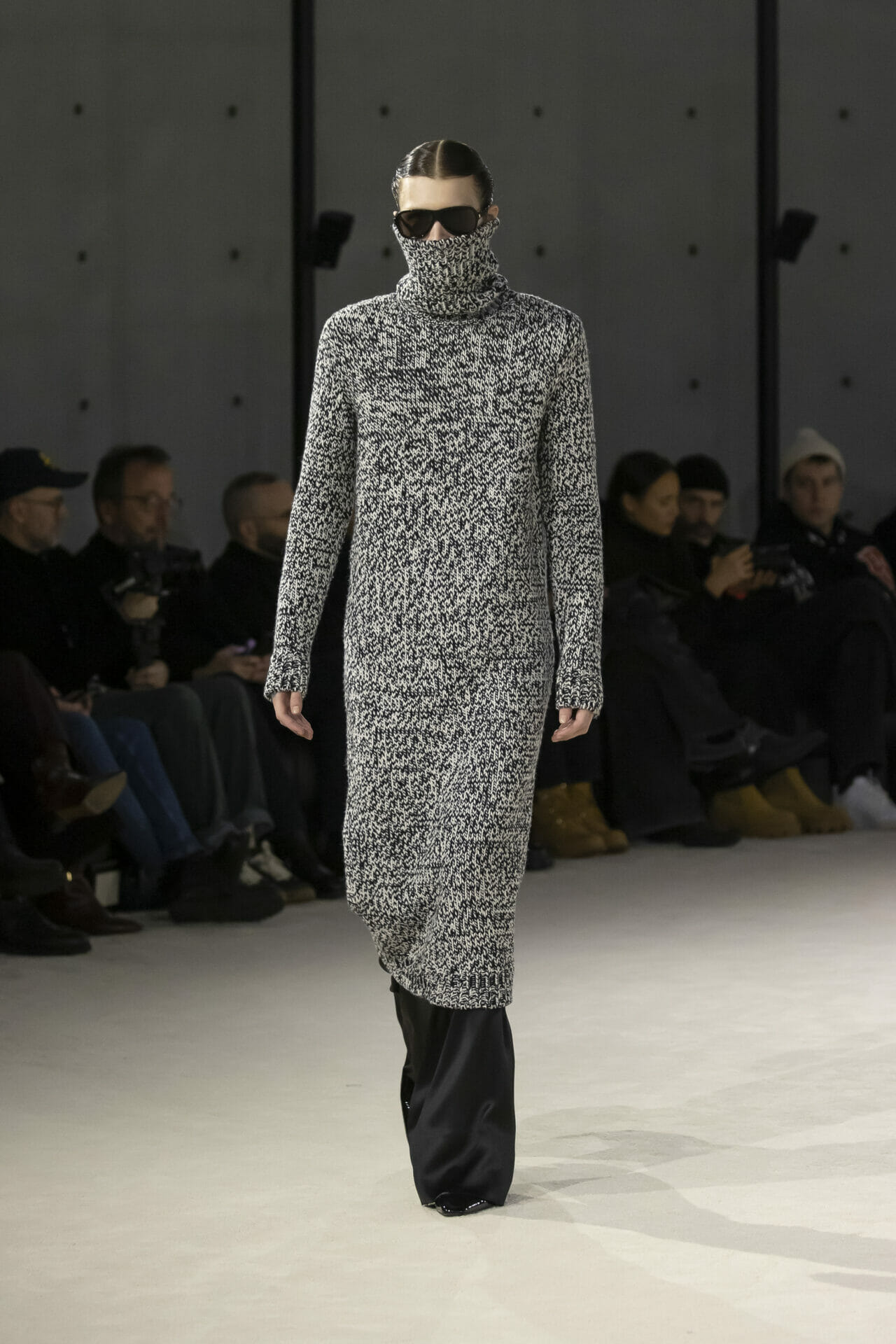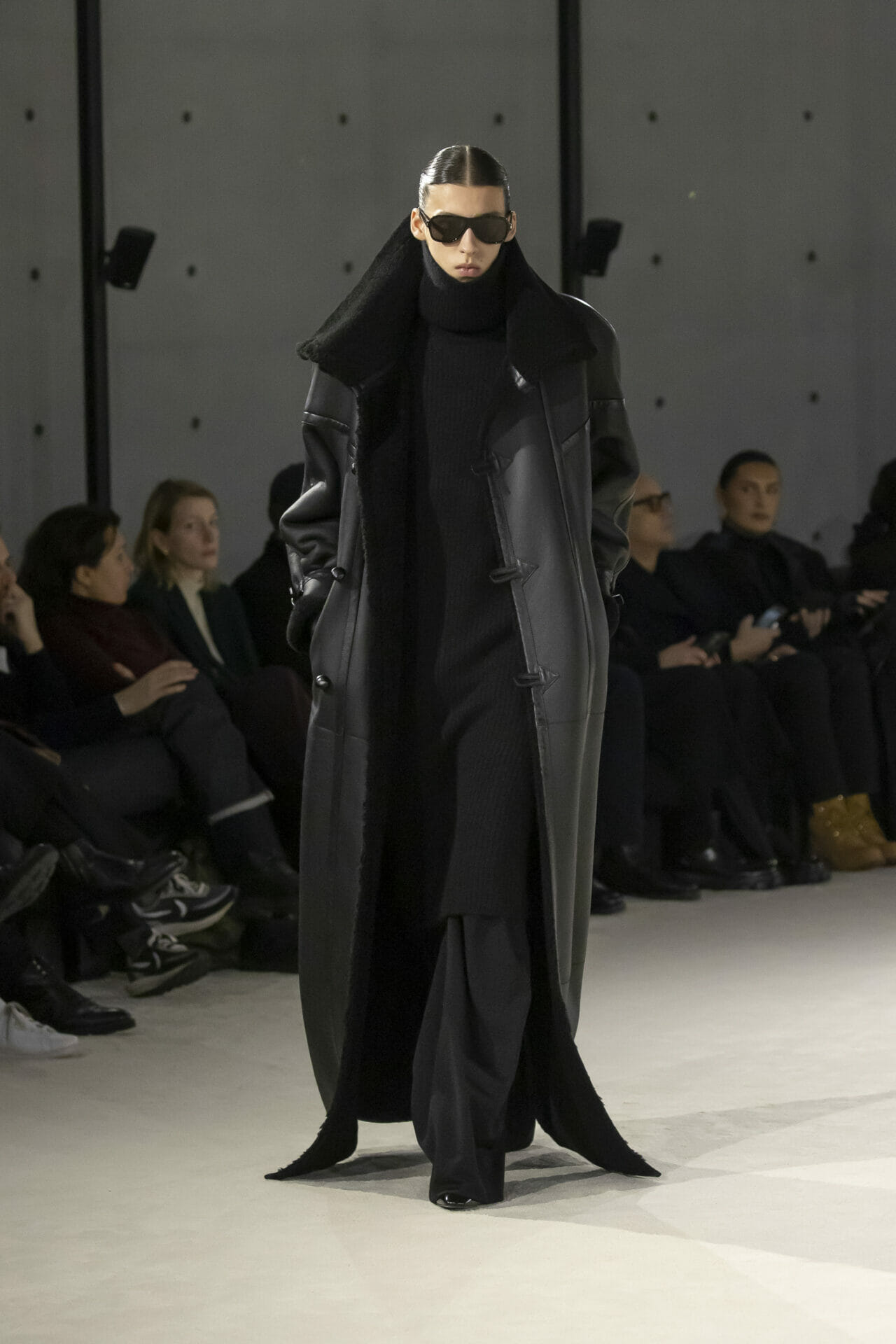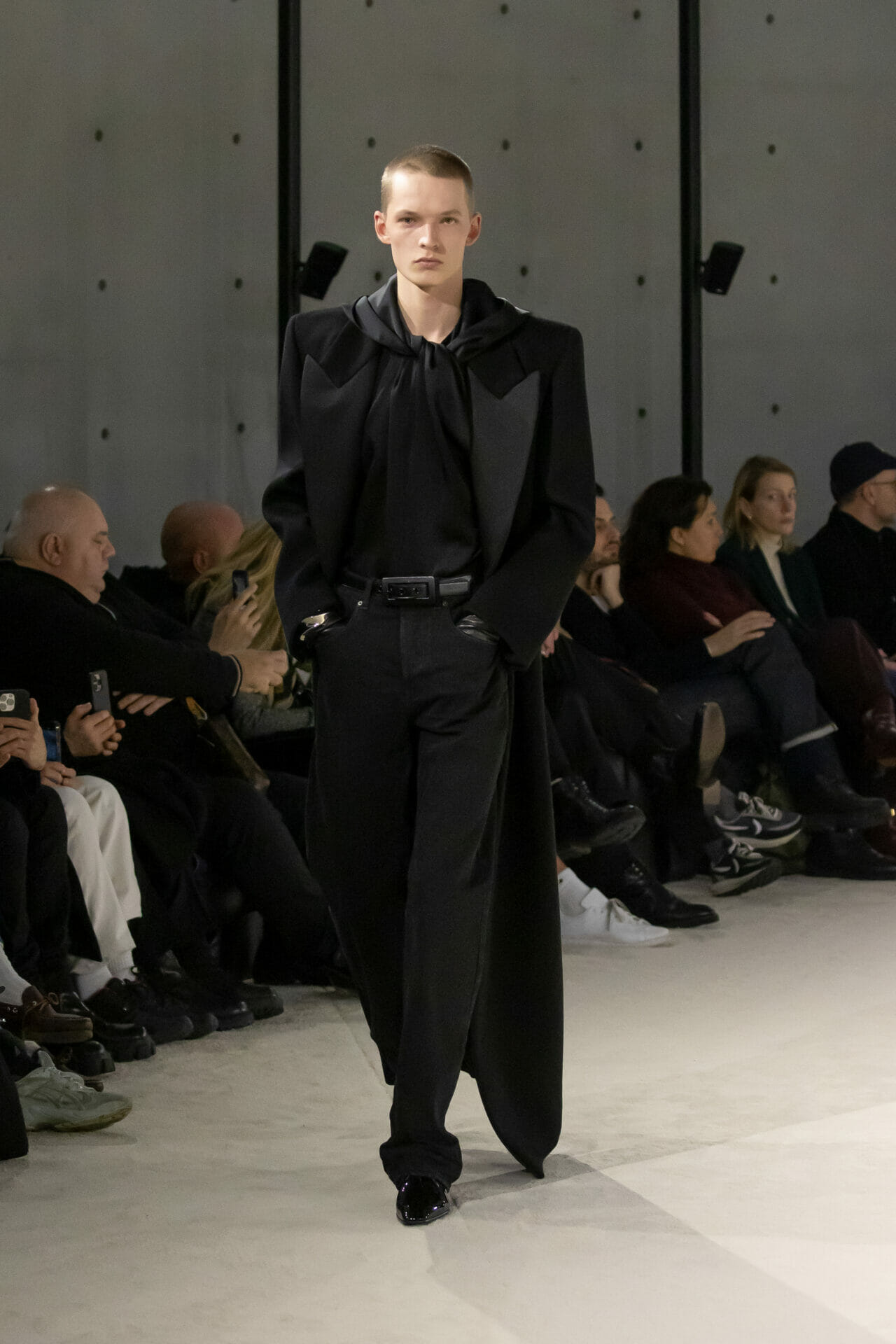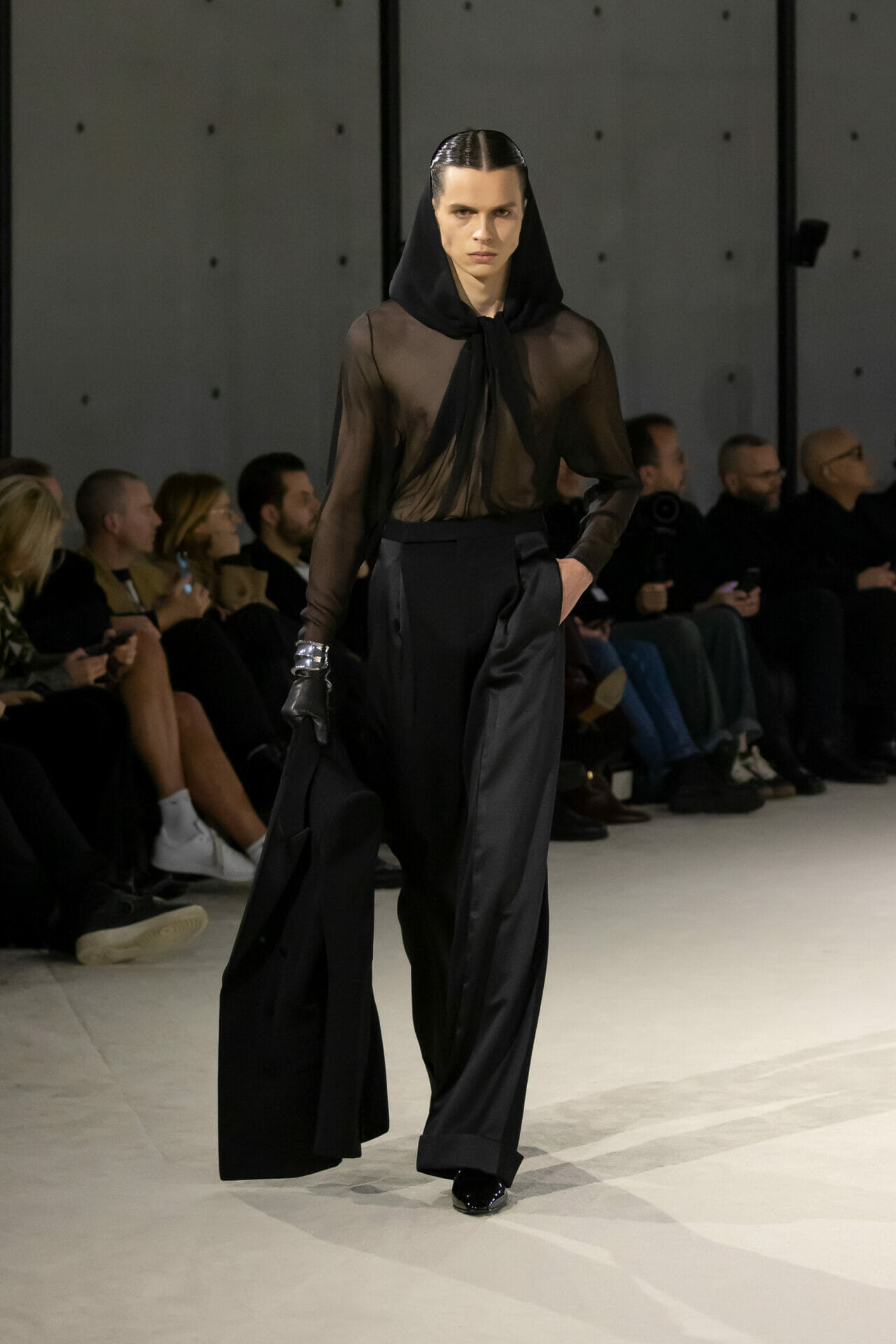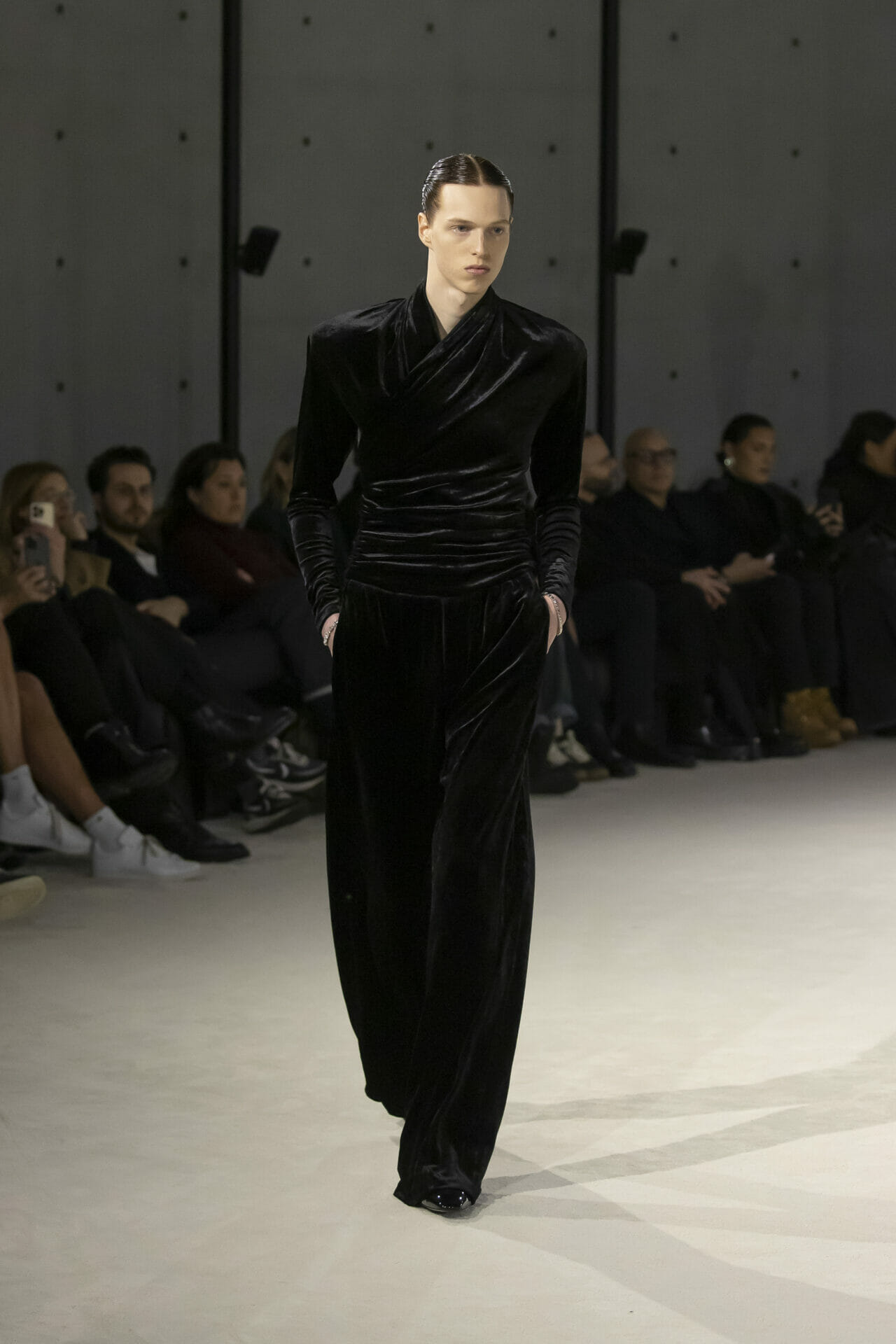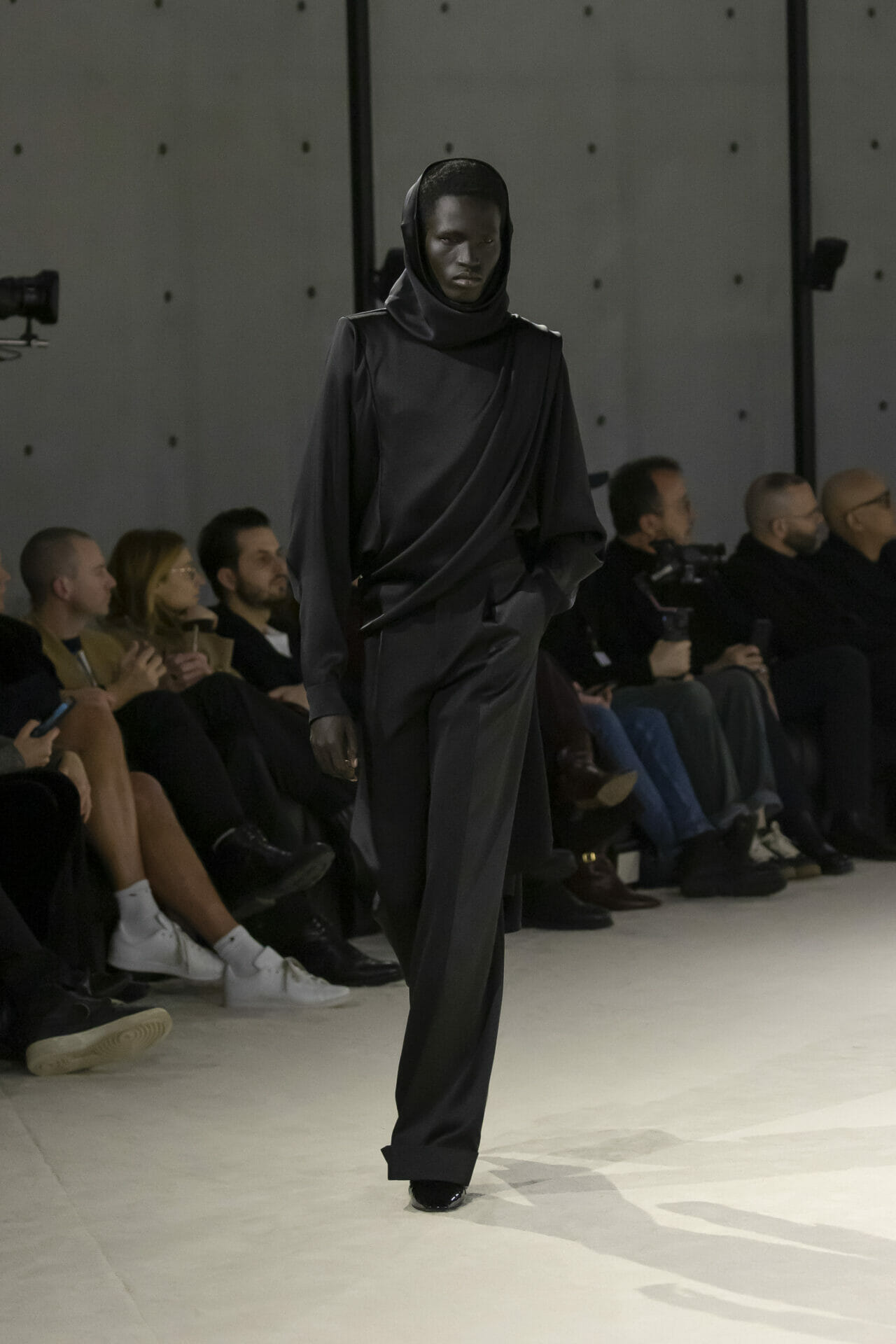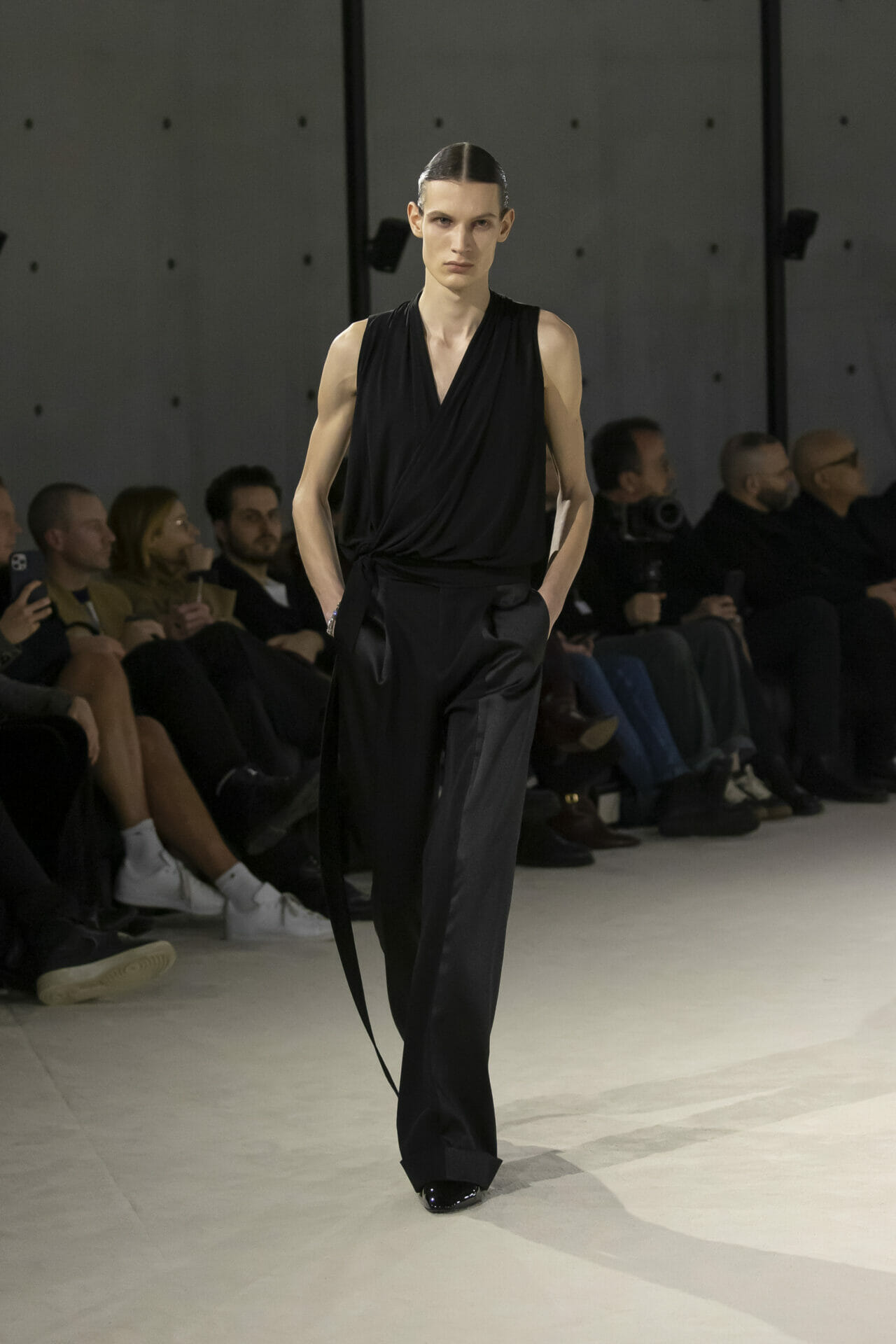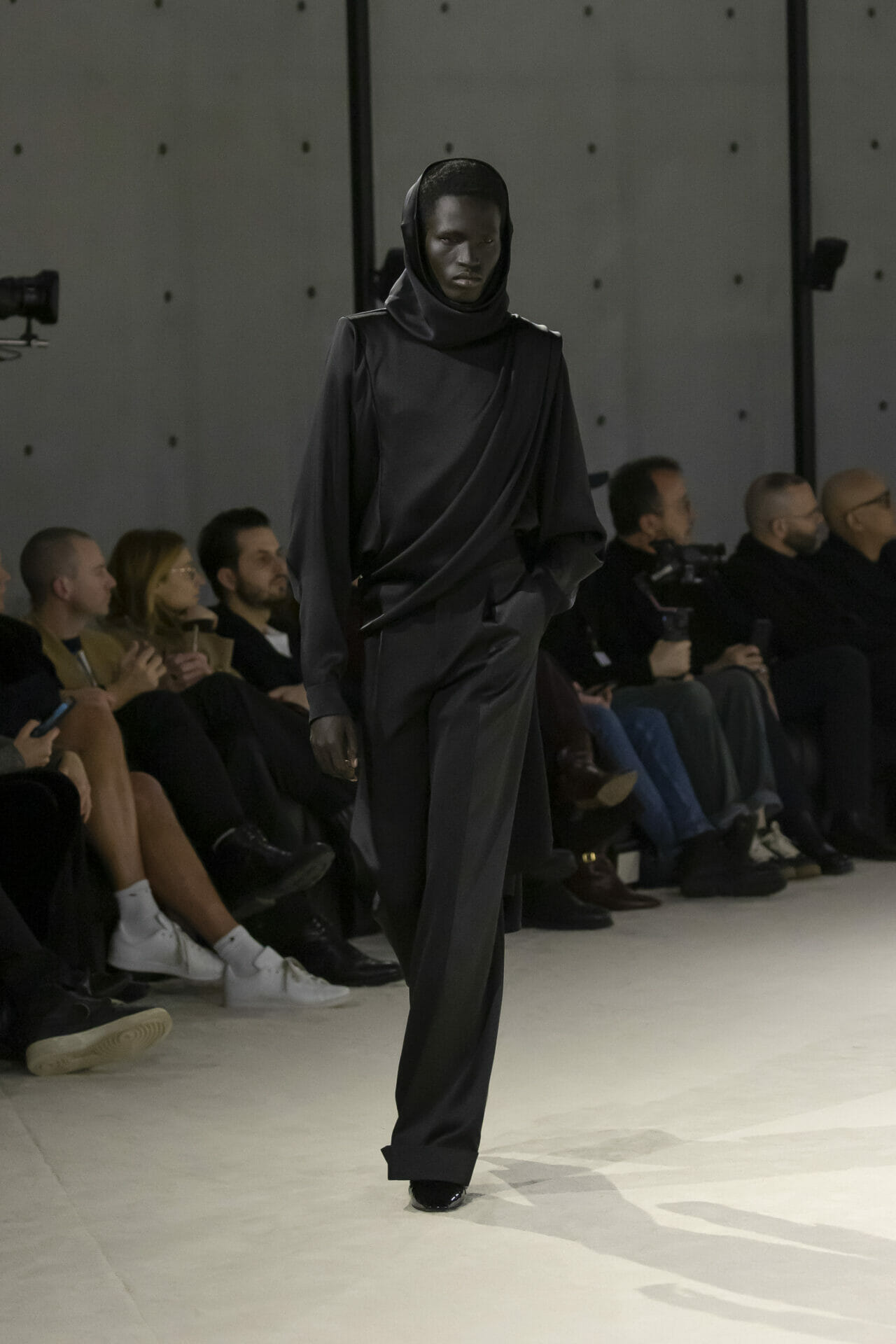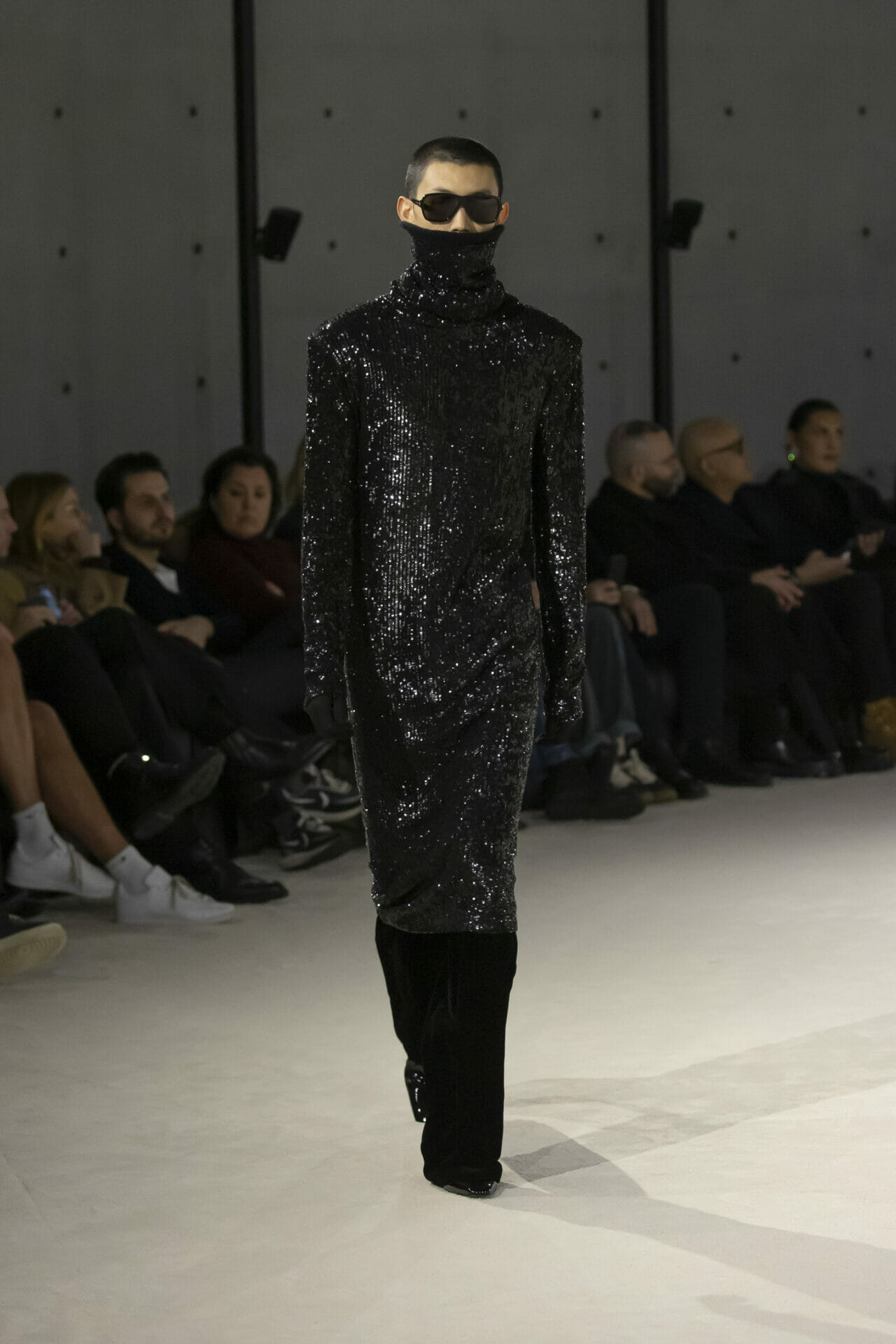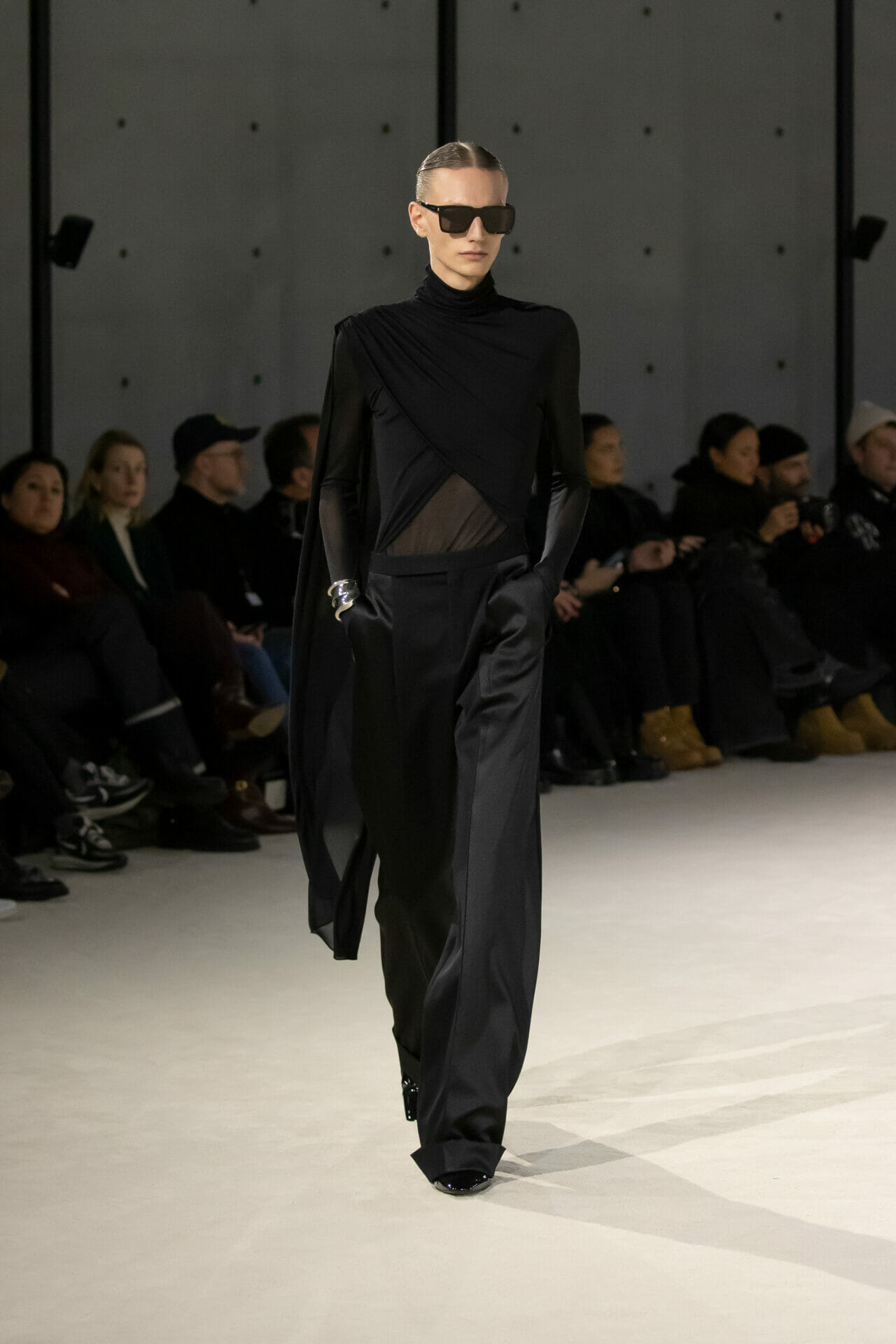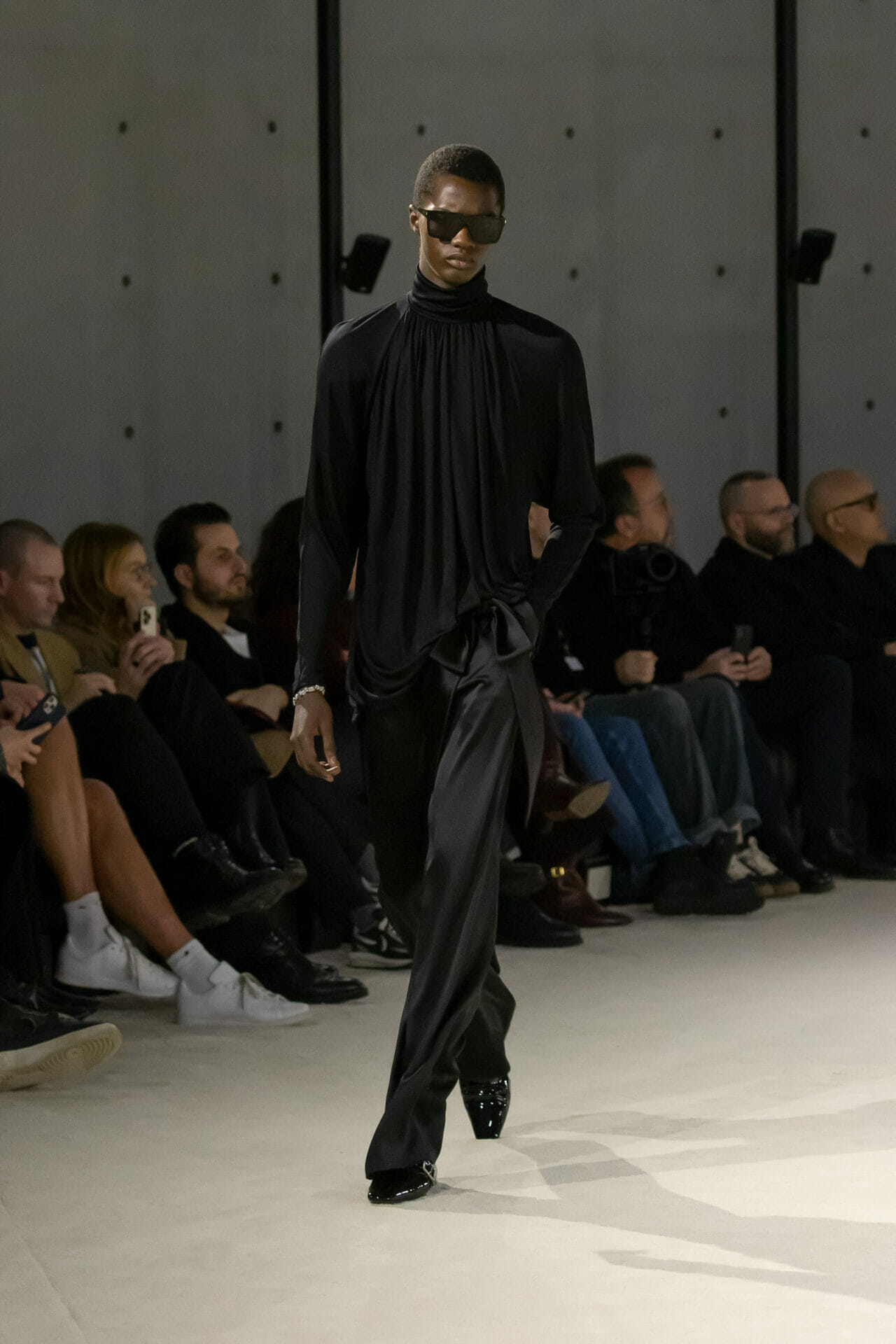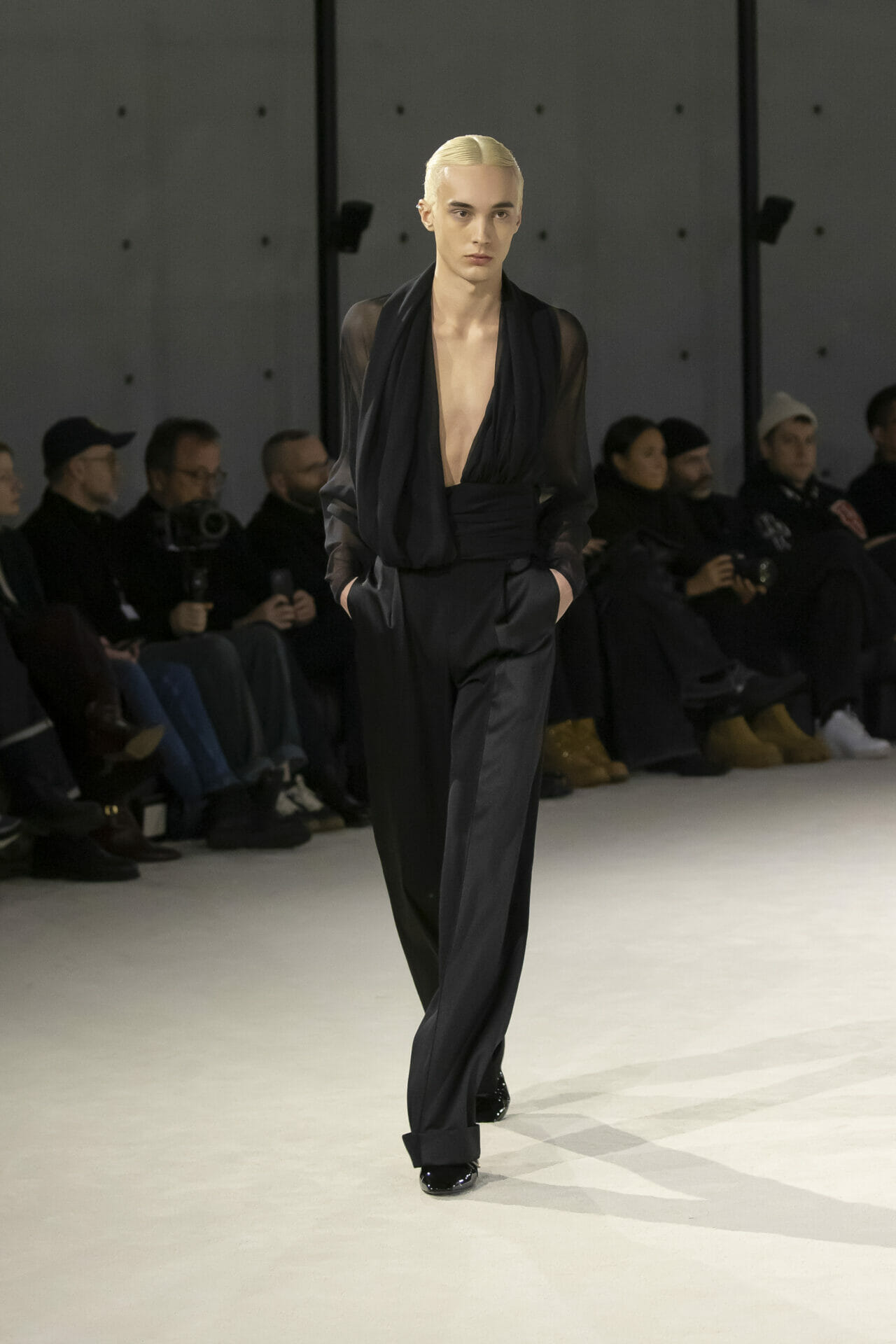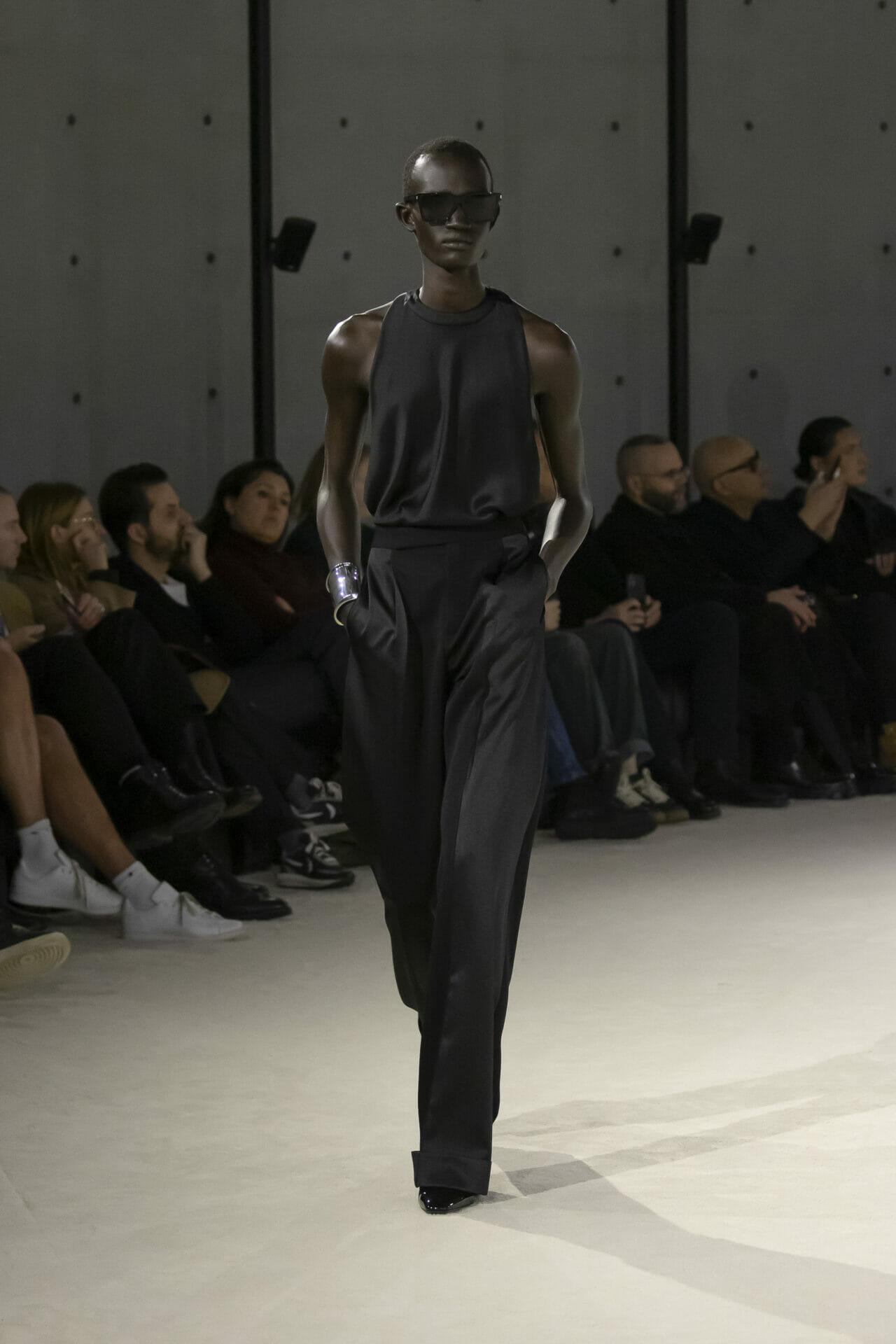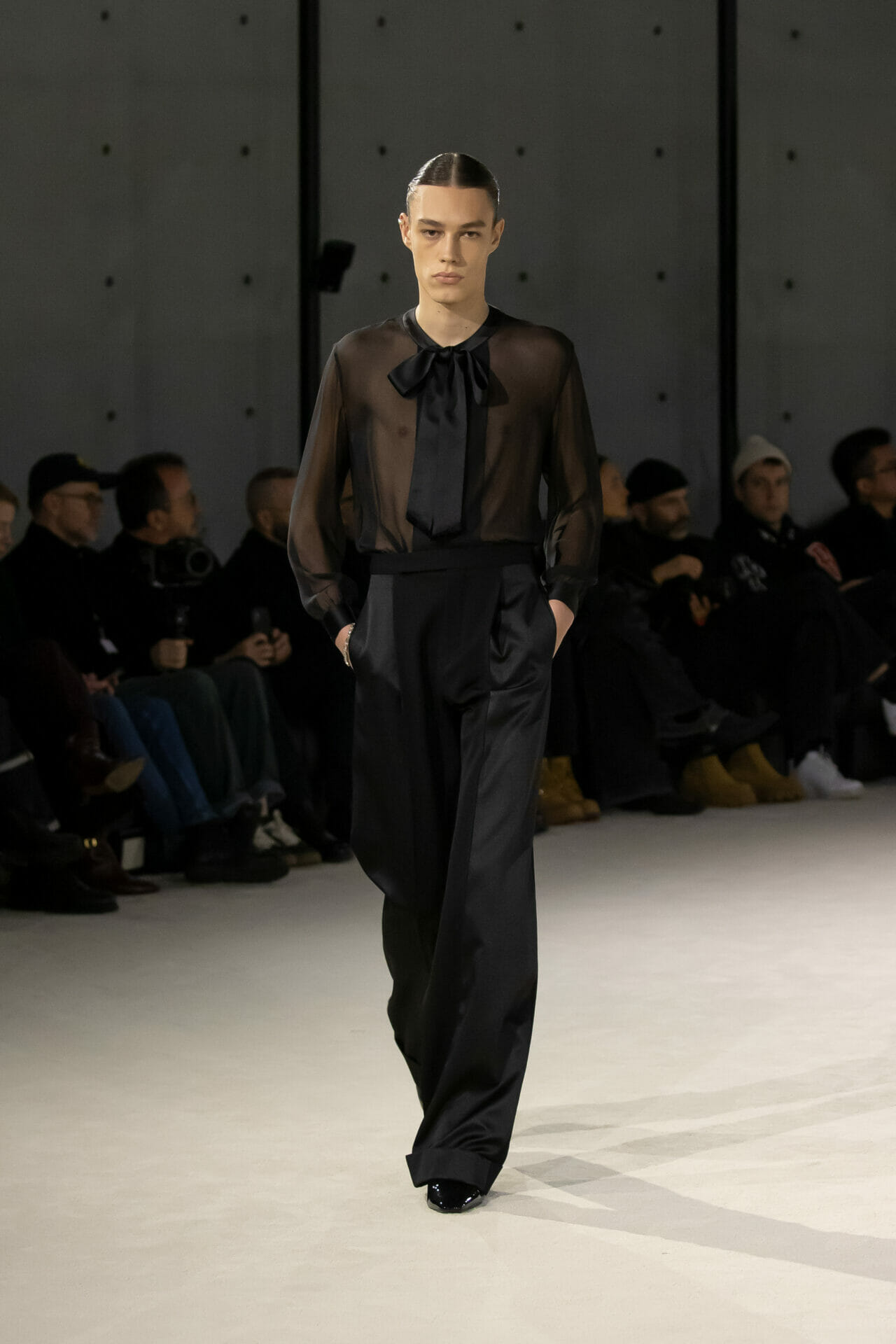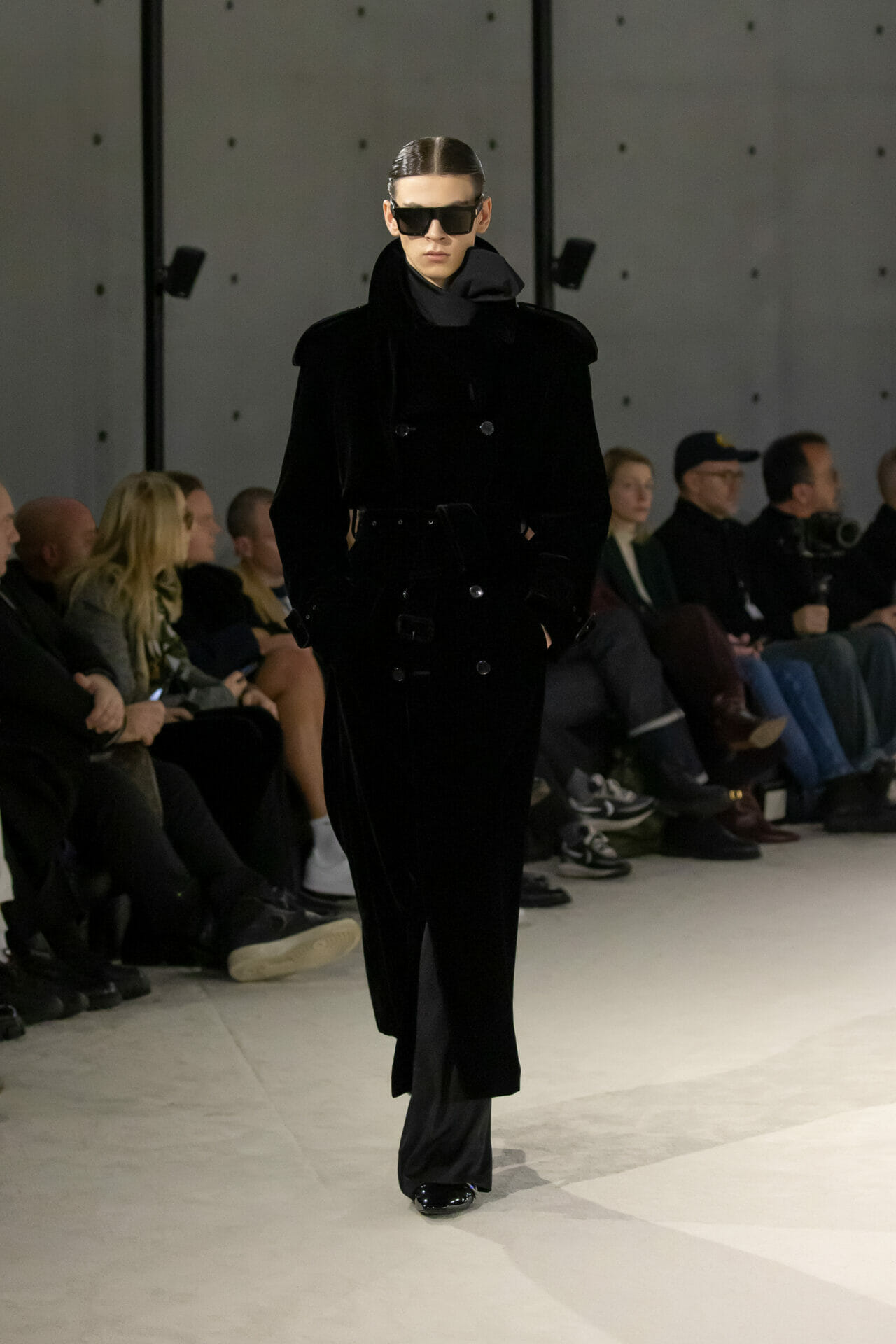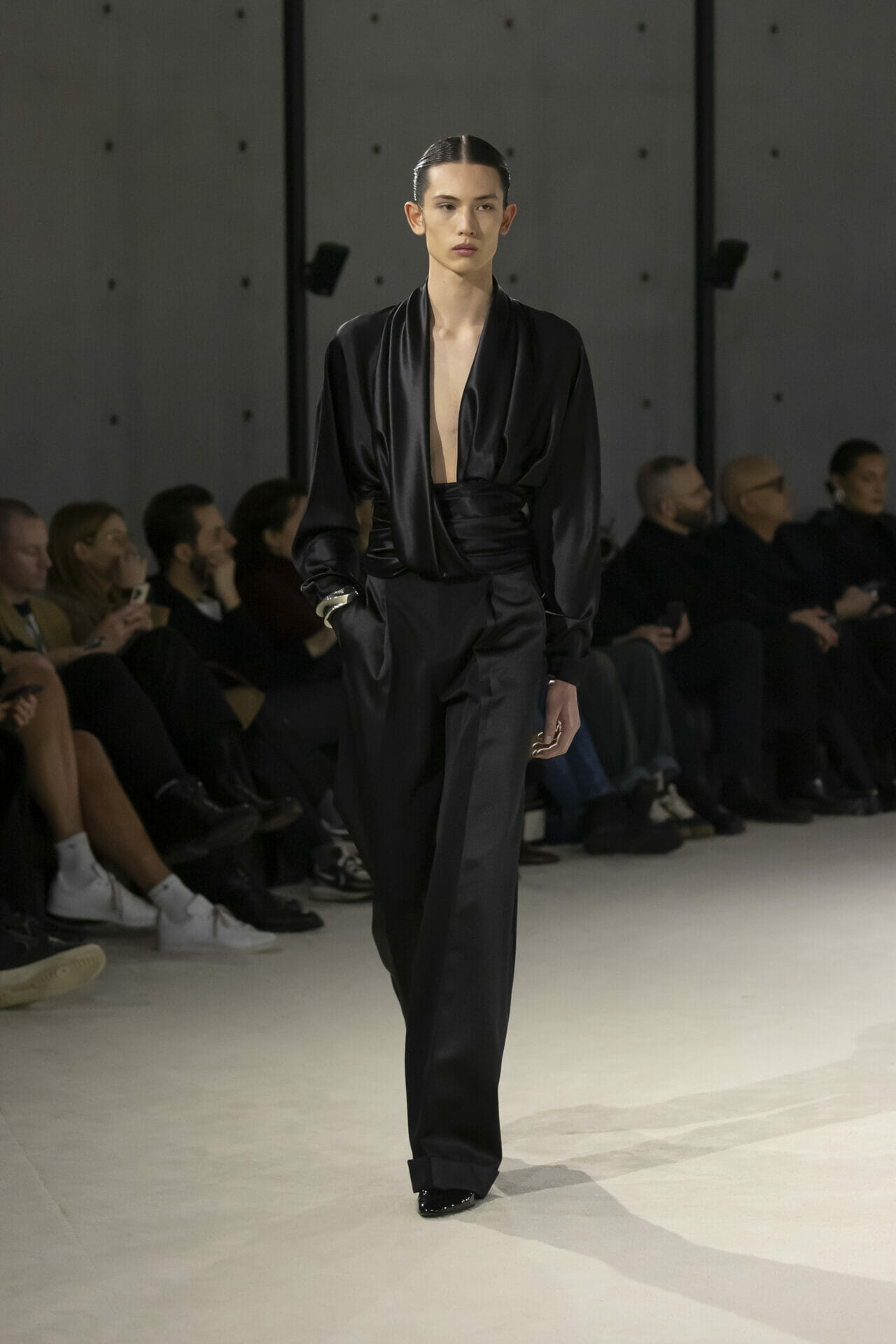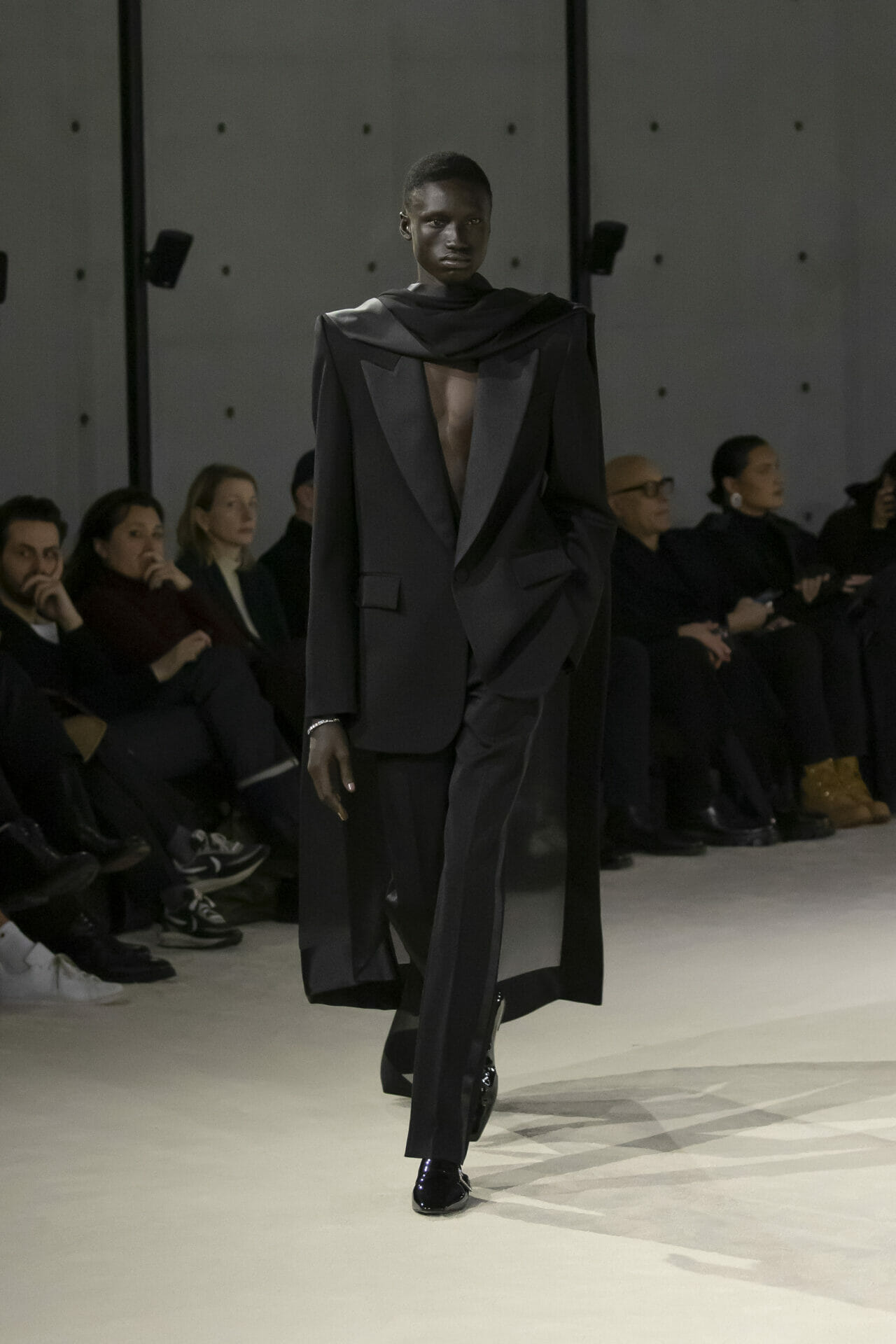 ALSO READ: FROM A NEW ERA AT GUCCI TO A CREATIVE DEBUT AT ETRO, HERE ARE THE MENSWEAR SHOWS THAT STOOD OUT.