Karen Wazen Eyewear, the eponymous label born from Karen Wazen's visionary spirit, unveils its illustrious 9th season. This new collection emerges, pulsating with the essence of identity, transformation, and unabashed self-expression.
The collection weaves together the threads of tradition and innovation, effortlessly blending the timeless with the contemporary. Within this vibrant tapestry, a clever game of "Eye-Spy" scenography comes alive, teasing the senses and igniting the imagination. Karen Wazen, radiant and resplendent, claims her rightful place in the limelight, accompanied by a triumvirate of characters adorned in the latest styles.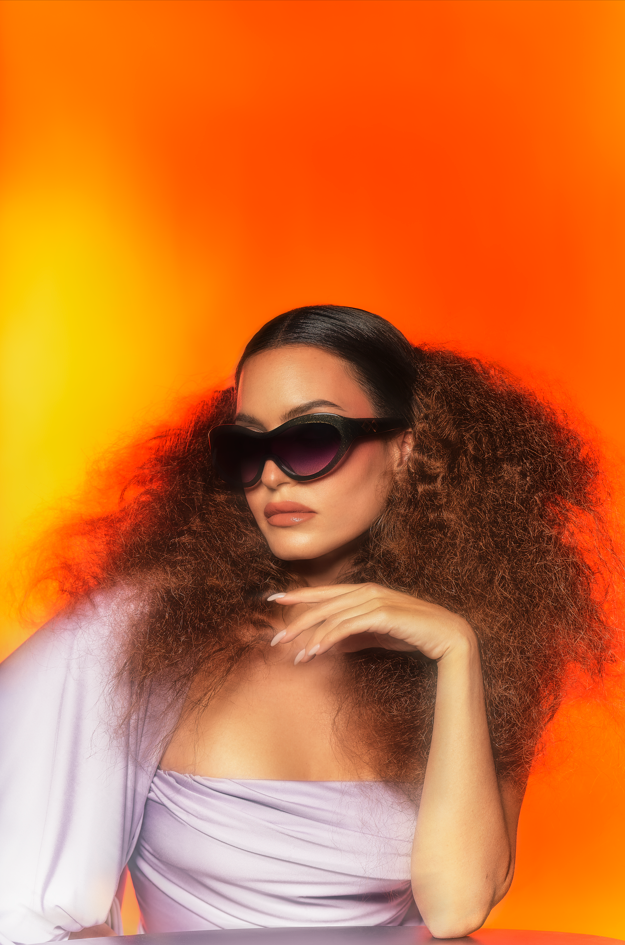 First in the limelight is the bold and unyielding SIR, a vision of resolute elegance. With its robust rectangular frame and enveloping wrap shape, it boasts an irresistible palette of five mesmerizing colors: from the playful pinks and blues to the enigmatic black, silver, and mauve.
Next, we obsess with the SWIM. Its thick circular frame wraps around the visage, creating an enchanting allure. The gradient lens effect, available in a trinity of captivating hues—black, brown, and caramel—further accentuates its hypnotic charm.
Prepare to be captivated by the LASER, a daring ode to the untamed spirit. Its bold cat-eye frame, meticulously crafted from acetate, enthralls with its glossy texture, while the curved arms add a touch of fluidity to the composition. Black and olive hues serve as the palette for this tantalizing creation.
Last but certainly not least, behold the cutting-edge magnificence of the SKI. With its oversized tinted mask shield, delicately hewn from lightweight metal, it propels you into the realm of avant-garde fashion, it is quipped with silicone nose pads for an adjustable fit.
ALSO READ: 15 LOOKS WE WANT FROM THE DONATELLA VERSACE X DUA LIPA COLLECTION.