Golden Goose has garnered immense success – creating a cult following and undoubtedly starting a trend – ever since introducing the brand in 2000. Not all about scuffed sneakers and sustainable practices, but the brand's on-trend collections are just one part of Golden Goose's mission in creating a responsible future.
In March, the brand announced a sustainable vision, titled Forward Agenda, facing some of the world's most crucial challenges, and now, Golden Goose is unveiling a responsible retail space with a co-action format: the Forward Store.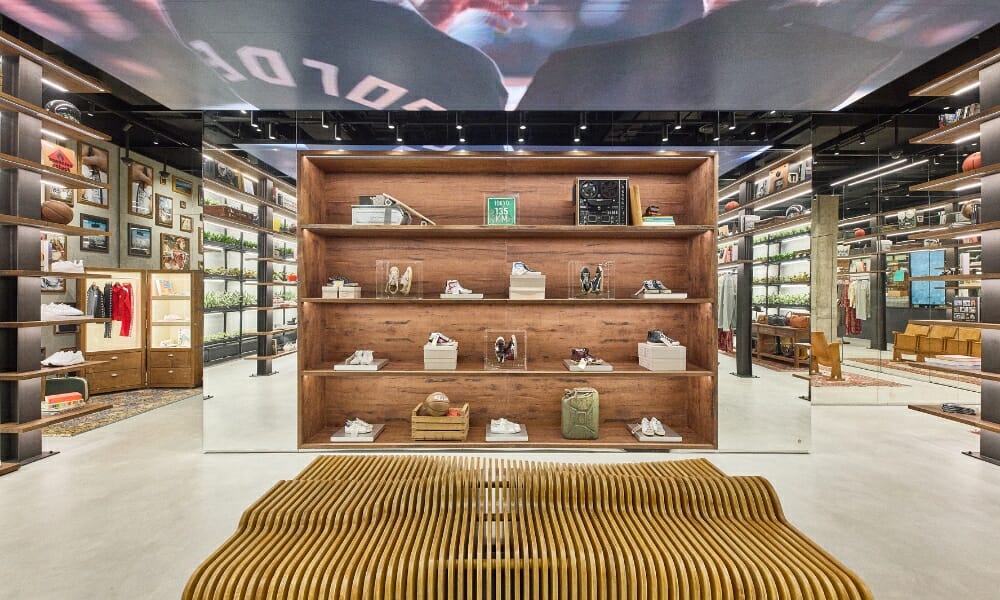 "For over twenty years, Golden Goose has been committed to promote its handmade and artisanal tradition and to support the people behind these magnificent crafts, from the artisans to the tailors, to small local artists, among many others. The co-action between the Golden Goose's cobblers and the clients will become a key element to this mission. From sustainability to responsibility. From co-creation to co-action," says Silvio Campara, Golden Goose CEO.
Conceptualized with the ambition of lengthening the product life cycle by giving them a revived existence, this innovative concept leads the way in the world of repairing and the Forward Stores feature newly responsible experiences. And now, Golden Goose has opened a new Forward Store in Dubai and it's as inviting and artisanal as you'd imagine.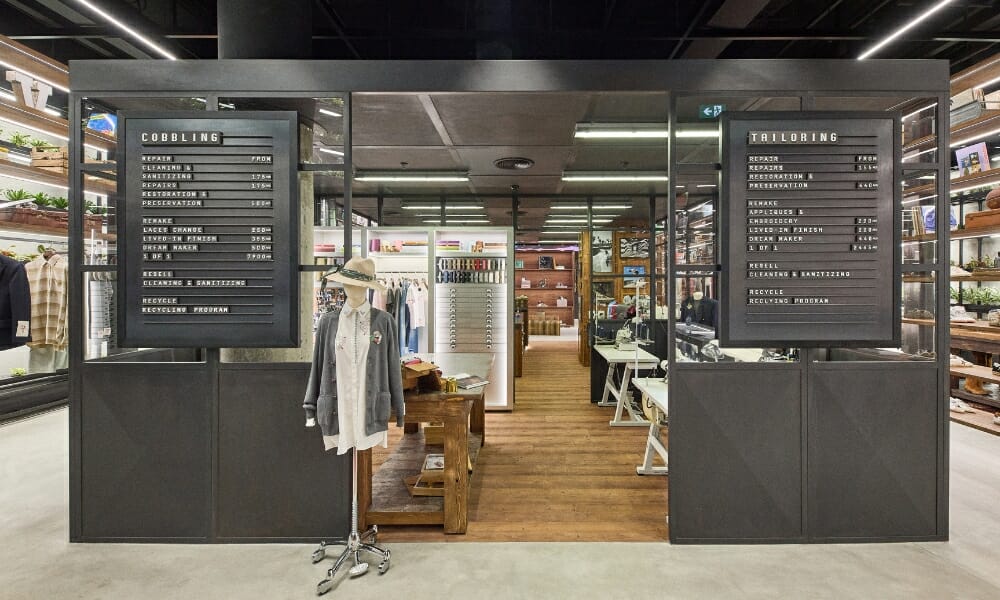 Paying tribute to the brand's first headquarters in Marghera, Venice – one of Italy's most important industrial and commercial ports – the Dubai store welcomes more than 450 sq. of law concrete floors, coarse iron pillars, and timber shelves that give an unpolished feel to the space that finds its warmth in the brand's archival souvenirs collected by the team while travelling around the world.
Upon entering the store, customers are welcomed into an artisanal laboratory that features a dedicated space with all the machinery needed for shoemaking and all the tools used to repair and personalize the clients' shoes. There's also a section dedicated to tailoring and puts focus on Golden Goose's signature tailoring and craftsmanship, offering an exclusive one-of-a-kind experience.
Surrounding the artisanal laboratory, clients can shop Golden Goose's signature collections such as the Superstar sneakers, distressed leather jackets, bedazzled denim, sweatshirts and joggers.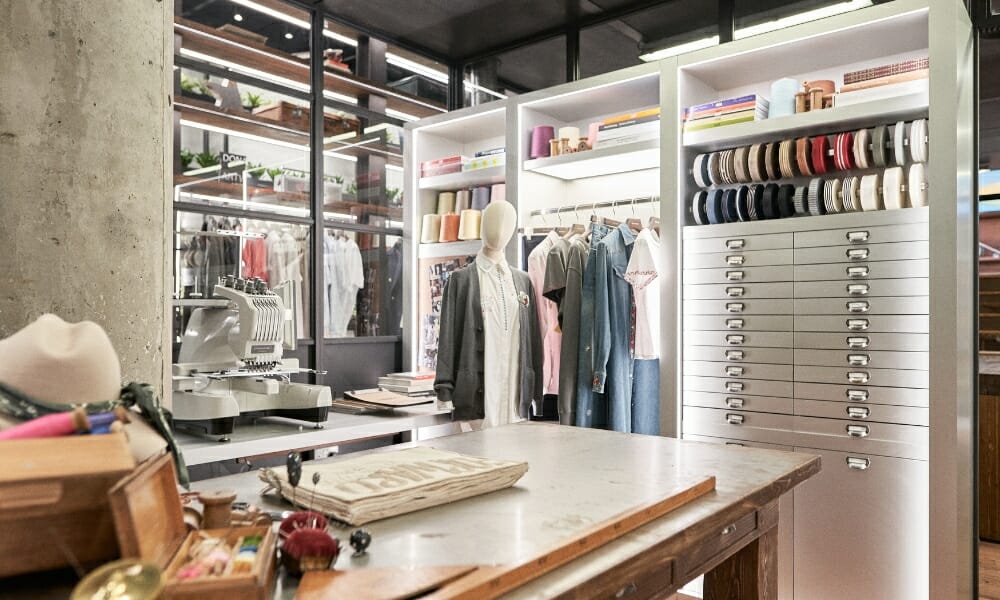 The Golden Goose store is located at Mall of the Emirates.
ALSO READ: A HISTORY-MAKING FASHION SHOW IS SET TO TAKE PLACE IN QATAR.