Our inner fashion detective didn't need binoculars to spot all of the breathtaking accessories at Balmain's Spring/Summer '23 runway show. Turned out, Okhtein's Creative Directors and Co-Founders Aya and Mounaz Abdel Raouf designed one of the most exciting looks spotted on the runway: a worn-out resin bustier.
Olivier Rousteing's new seasonal collection was inspired by the rebirth and rediscovery of the beauty of the renaissance which also explains the inspiration behind the corset – think the iconic Egyptian alabaster stone. The bustier is enriched with a bangle in Okhtein's iconic brass material and the ancient Egyptian postiche.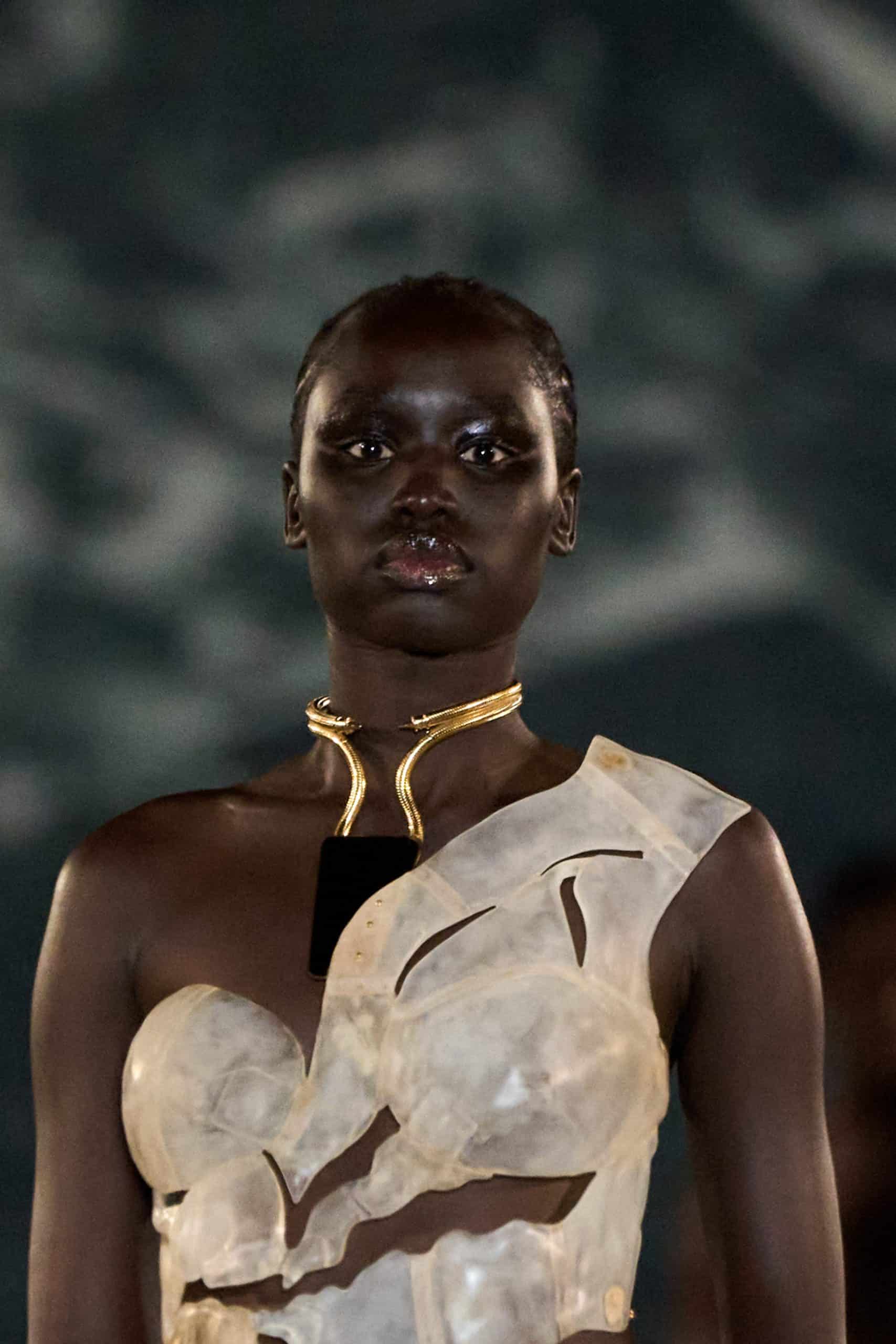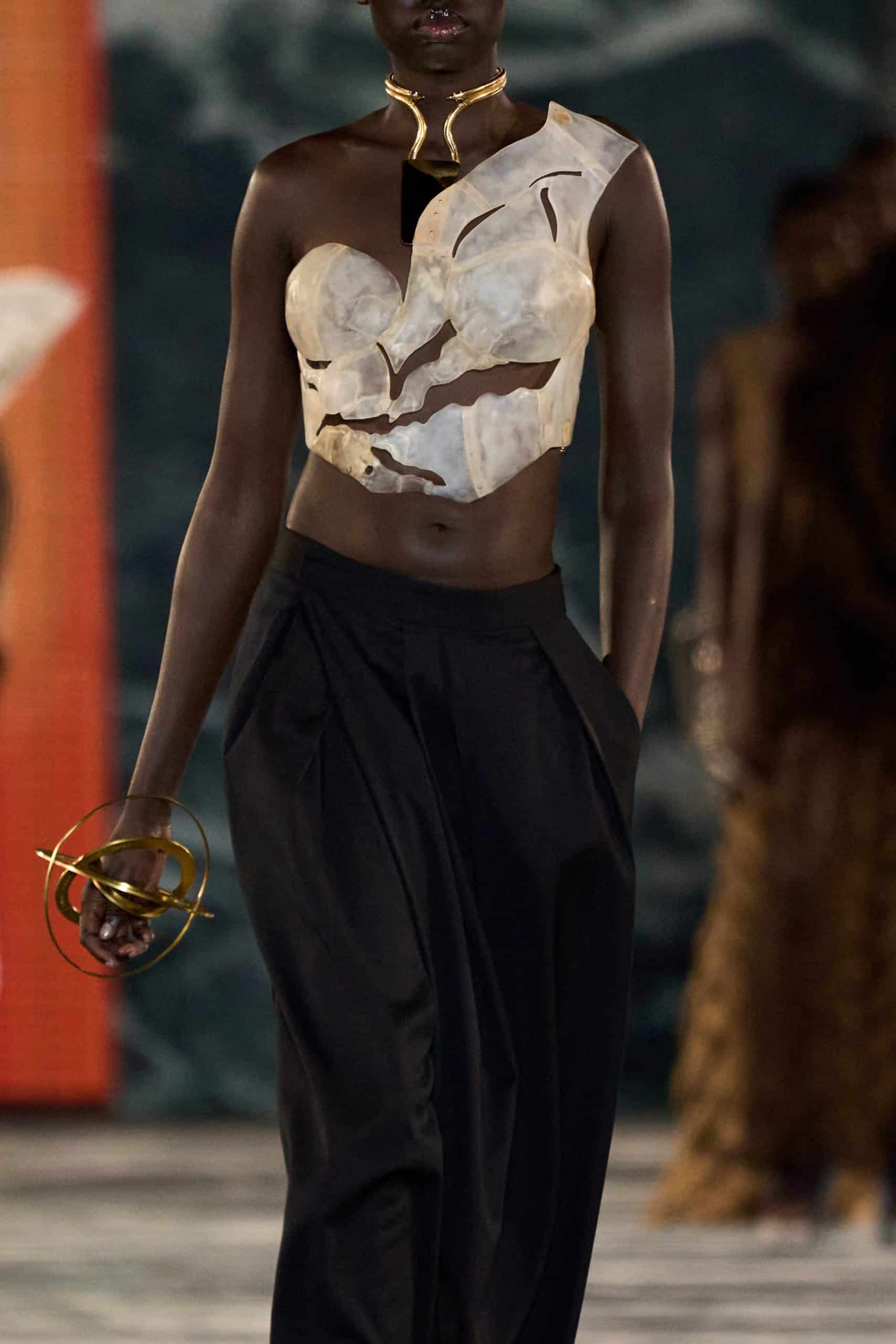 Aya and Mounaz intended to also incorporate the brand's distinctive snake brass bangle, from their newest 'Bangle Bag' along with the postiche, emphasizing the contrast of old and modern, to portray rebirth.
The merge of these elements depicts the rebuilding of ancient masterpieces into a wonderful relic, in resemblance to the inspiration behind Olivier's collection. "This piece was the most challenging project for both of us, however, we found it an opportunity to push ourselves as designers and product developers. We are grateful for our team and for the factories we work with, for bringing this piece to life," the two sisters stated.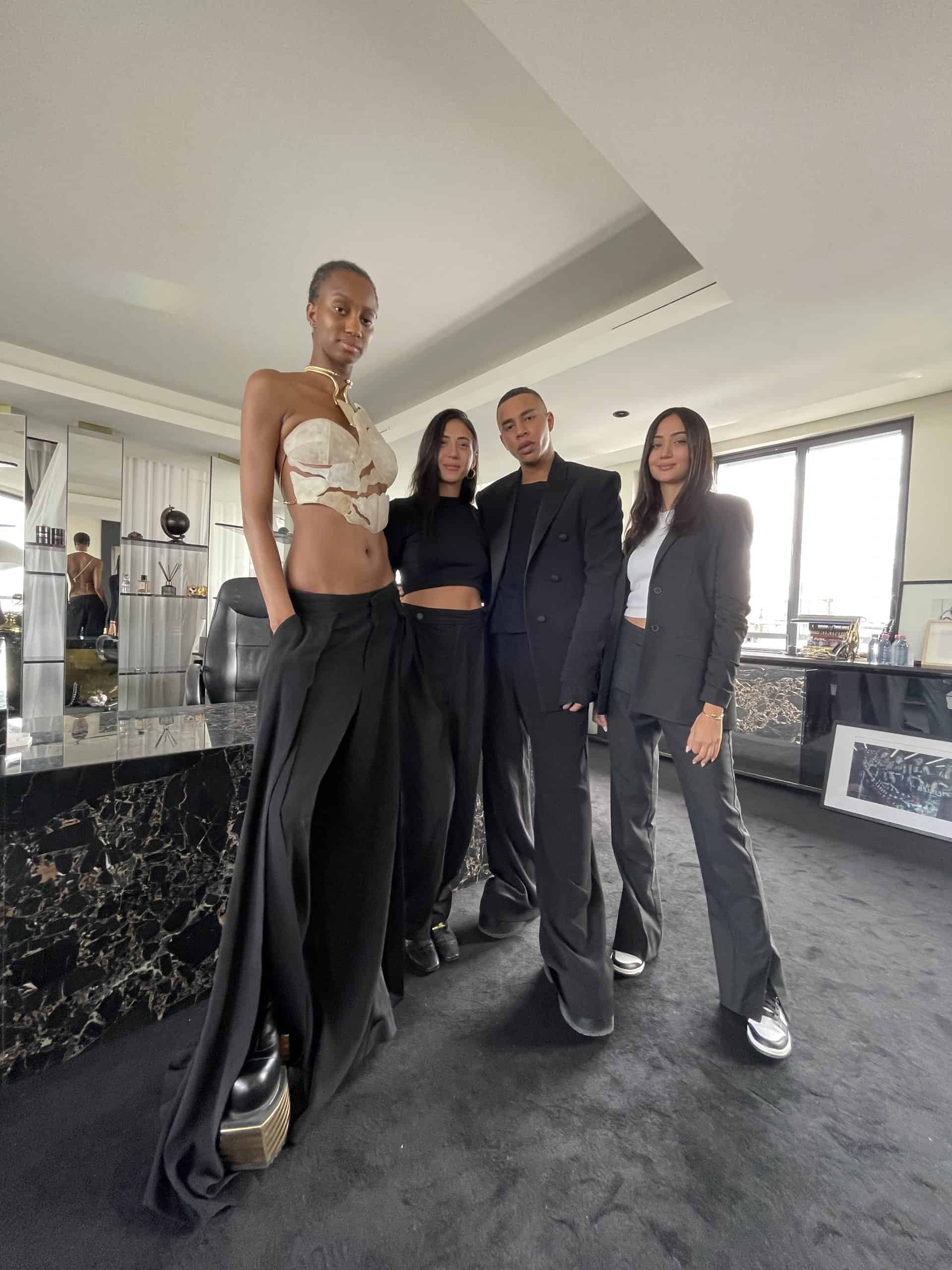 This wasn't the first time the Arab designers have crossed paths with the Creative Director. In 2019, Olivier was one of the judges at Fashion Trust Arabia, of which the designers were a part.