Every year, the UAE celebrates Flag Day on November 3. This year marks the 10-year anniversary of the UAE Flag Day, which was celebrated for the first time in 2013. In honor of this patriotic day, here are five facts about the UAE Flag you need to know.
THE FLAG WAS DESIGNED AS A PART OF A COMPETITION.
The UAE flag was designed by a young Emirati named Abdulla Mohammed Al Ma'enah following an advertisement published in the Al Ittihad newspaper in Abu Dhabi. The then 19-year-old Ma'enah was among 1030 entries that were submitted. The teenager found out that his design had been adopted as the national flag when it was hoisted on the palace in the capital and the other at Union House in Dubai on December 2, 1971. The design of the UAE flag is inspired by verses from a poem by Safi-u-din Al Hali.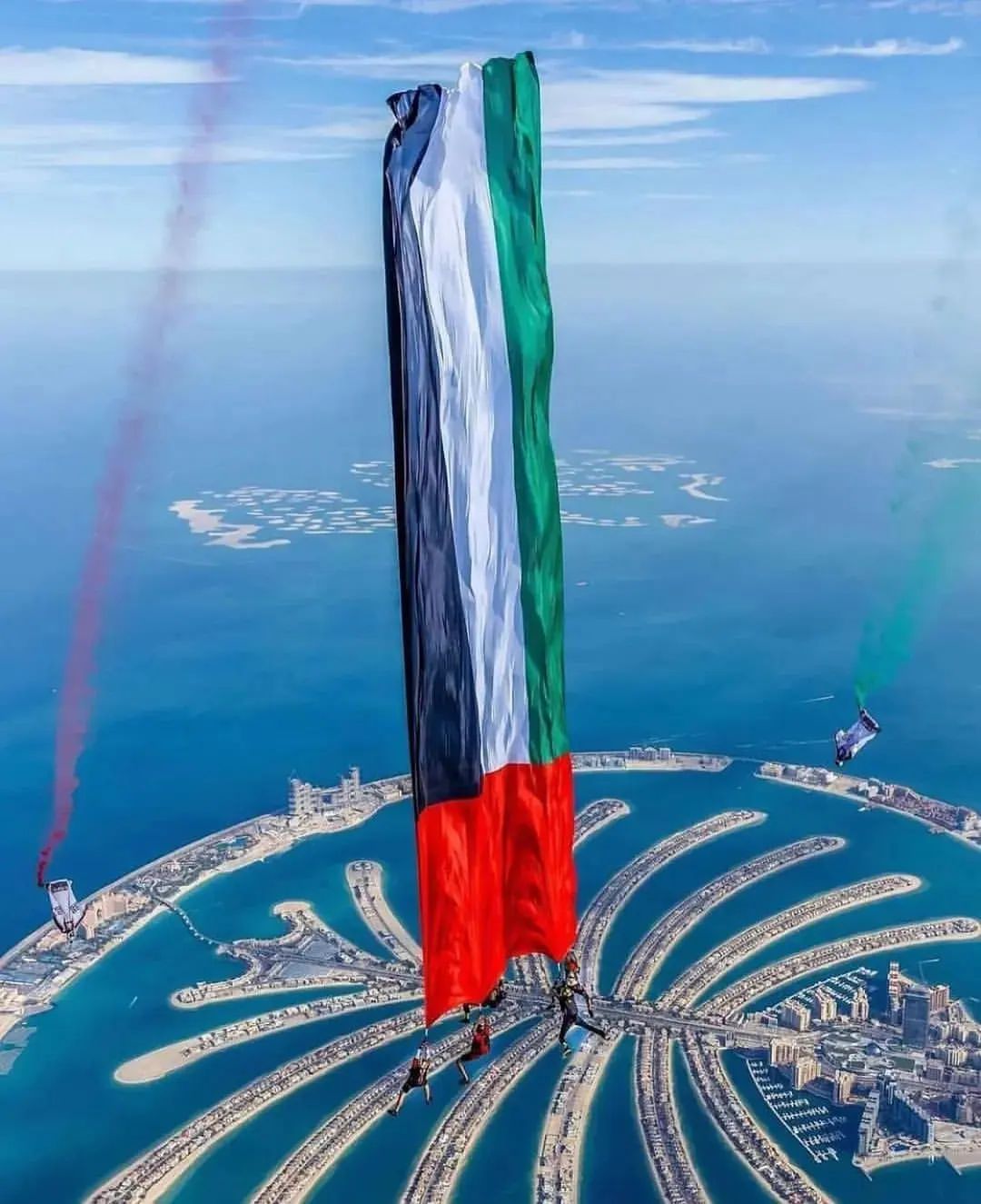 HIS HIGHNESS SHEIKH ZAYED BIN SULTAN AL NAYHAN WAS THE FIRST PERSON TO RAISE THE UAE FLAG.
On December 2, 1971, UAE's founding father, His Highness Sheikh Zayed Bin Sultan Al Nahyan, hoisted the flag for the very time, marking the unification of the seven Emirates, thus birthing the UAE.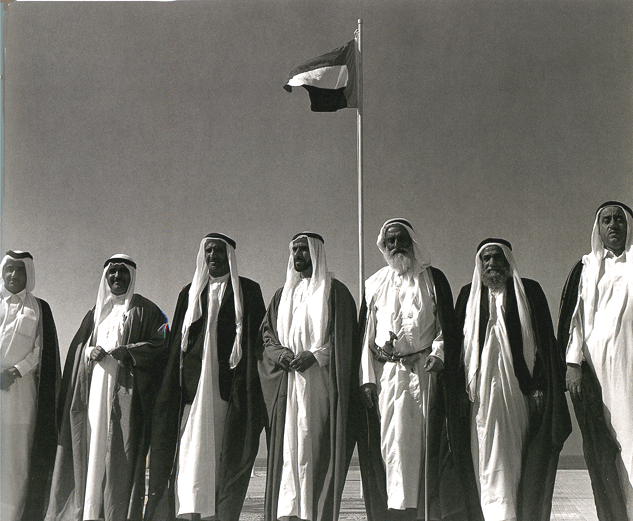 THE FOUR COLORS HOLD SYMBOLIC VALUE
Depicting the pan-Arabic colors, each hue of the UAE Flag holds great significance. Red symbolizes courage, green stands for optimism, white represents peace, and black shows the resilience of spirit.
UAE FLAG DAY WAS IDEATED BY HIS HIGHNESS SHEIKH MOHAMMED BIN RASHID
Celebrated for the first time in 2013, UAE Flag Day was conceived by His Highness Sheikh Mohammed bin Rashid, Vice President of the UAE and Ruler of Dubai.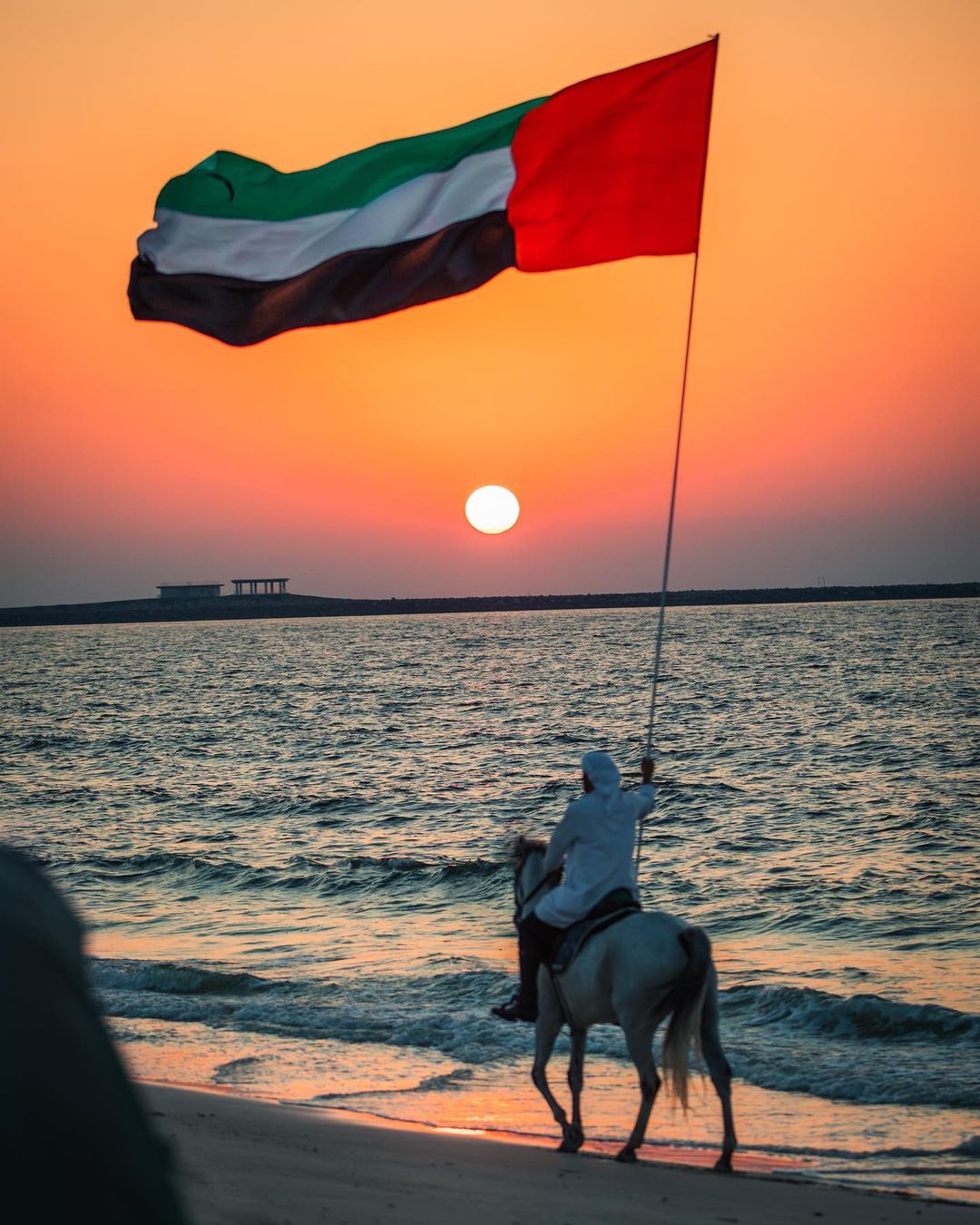 UAE FLAG DAY COMMEMORATES A SIGNIFICANT OCCASION.
UAE Flag Day is celebrated to commemorate the accession of His Highness Sheikh Khalifa bin Zayed Al Nahyan as the President of the UAE in 2004.
ALSO READ: REWARD VS. INTENTIONAL JEWELRY PURCHASING: CONSUMERS' VARIED BUYING APPETITES IN 2023.