He's always randomly popping up on one's feed, sitting court-side with Kendall Jenner at the Wimbledon Tennis Championships in London or lazily chilling in the background with Bella Hadid. Yes, @yourboyfai (as he is known on Instagram) has racked up quite the roster of appearances on many a famous IG, garnering him a following that has amassed a cool 692k, who tune in daily to see just where the model set's favourite man friend will be turning up next.
For those whose patience is waning though, Farfetch has just announced where one can find Fai this December, 7th to be exact; the Palestinian, Saudi-born singer will be hitting up the shores of Dubai for a live performance at urban and streetwear festival, Sole DXB.
Yes, the 28-year old, who was born and raised in the sunny Emirates, returns to his hometown for three-days of events, all celebrating street culture and its evolution, where he will perform alongside artists such as Wu-Tang Clan, Lila Ike, Black Star and more.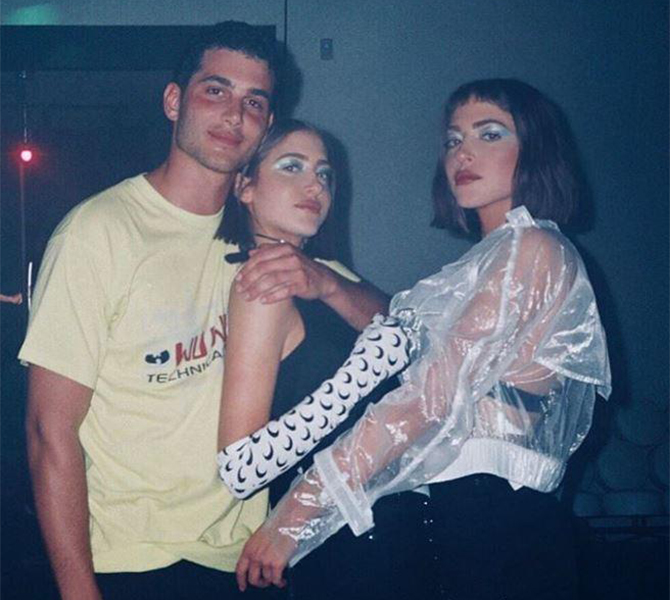 Music is something that runs in Fai's family; twin sisters, Sama and Haya Khadra, also know as DJ duo SIMIHAZE, have made a name for themselves in the entertainment industry as two of the most unique and sought-after DJs around.
Besides music, Fai has also dabbled in fashion with appearances in campaigns for Moncler and Louis Vuitton, including a slew of modelling gigs that have made him a favourite amongst the street style-set.
Now, here's everything we know about Bella Hadid's latest collaboration.