The day we've been waiting for since the announcement of their engagement in November of last year is finally within reach. We're of course talking about the wedding of Prince Harry and Meghan Markle which will take place this coming Saturday on May 19.
And the union has now been given the official seal of approval thanks to Queen Elizabeth II's signing of the Instrument of Consent. The Instrument of Consent is a hand-written document that records the Queen's consent to royal marriages (though it's important to note that the Queen already gave her official consent to the marriage on March 14, 2018).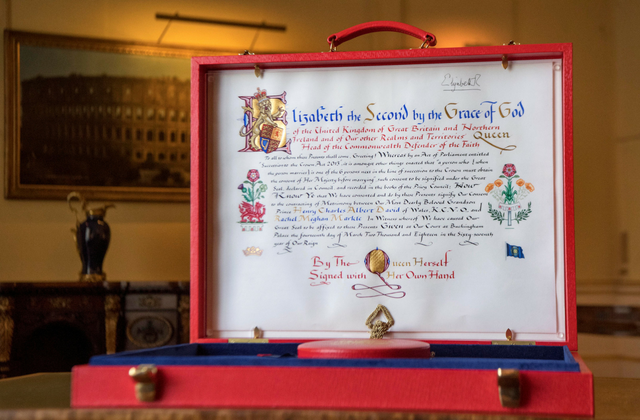 This one in particular pays tribute to Prince Harry's heritage, as well as Meghan's, via the illustrations that appear on the document. One of the designs features a red dragon which is the symbol of Wales, whilst the rose, thistle and shamrock are the floral emblems of the UK. Harry's Label also appears in this design, as do three red escallops which represent the late Princess Diana's family Arms.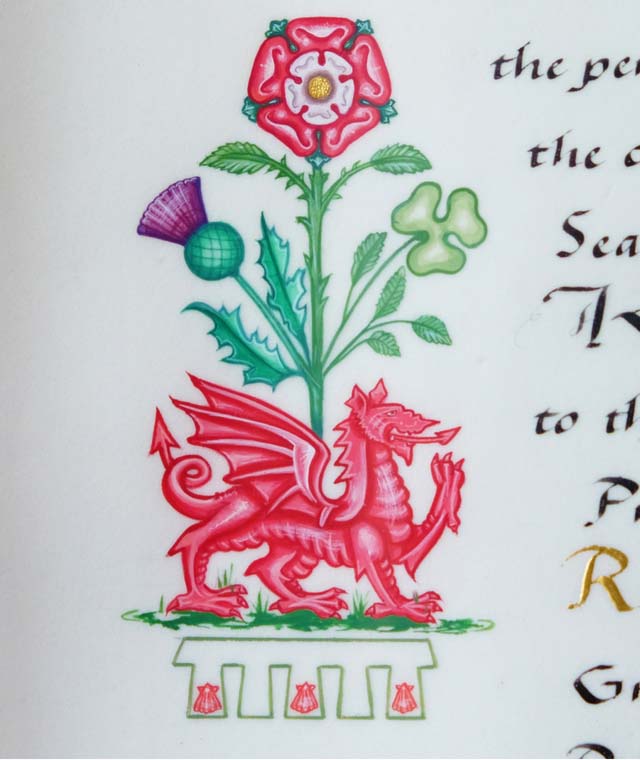 In another illustration, the national flower of the United States, a rose, can be seen, flanked by two golden poppies which are the state flower of California where Meghan was born. This design also features olive branches which were "adopted from the Great Seal of the United States" according to Kensington Palace.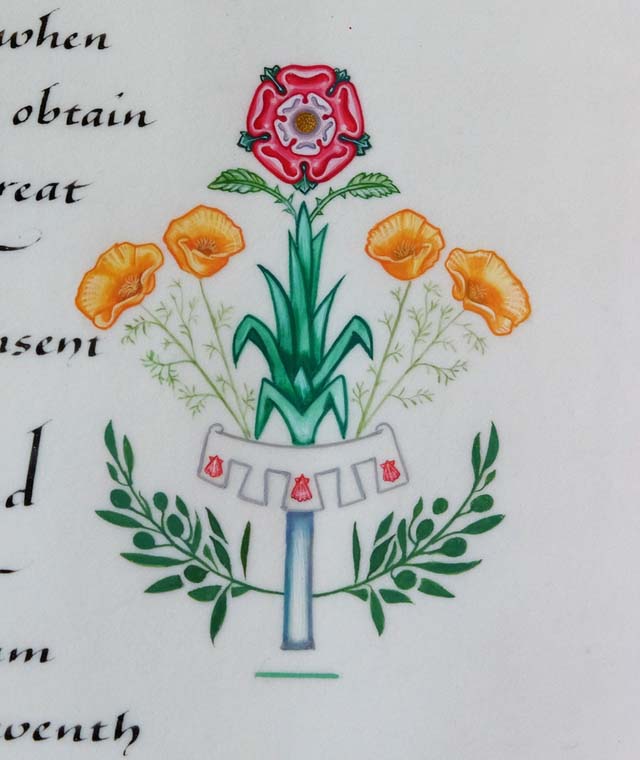 The document will be presented to the couple after their wedding on Saturday.
Now, find out how Harry and Meghan have made history with their latest wedding announcement.