Earlier this afternoon, Kensington Palace announced the safe arrival of the newest member of the royal family. Since then, the world has been waiting with anticipation to meet the newborn prince. And that time has finally come.
Kate Middleton and Prince William have made their first appearance with their newborn prince. The family exited the Lindo Wing together just moments ago giving the world the first glimpse at the new prince, who is still yet unnamed.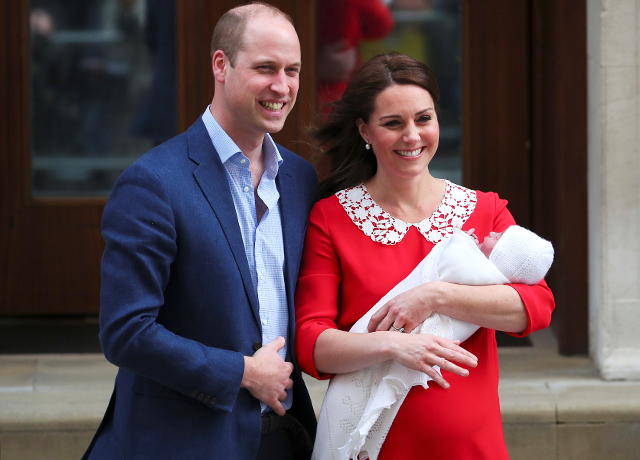 Kate wore a red dress for the occasion, in keeping with tradition with her two earlier appearances outside of the hospital when she donned similarly bright pieces by Jenny Packham.
Kensington Palace tweeted right after the departure that "Their Royal Highnesses would like to thank all staff at the hospital for the care and treatment they have received. They would also like to thank everyone for their warm wishes."
As they left the hospital, Prince William told reporters that they were "very happy" and that there was no "three times the trouble at home" with a big smile on his face.
Shortly before the parents and prince made an appearance, Prince William left the hospital to pick up Prince George and Princess Charlotte to meet their new brother.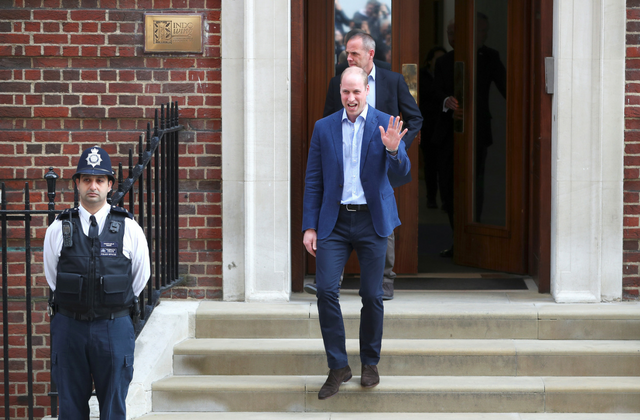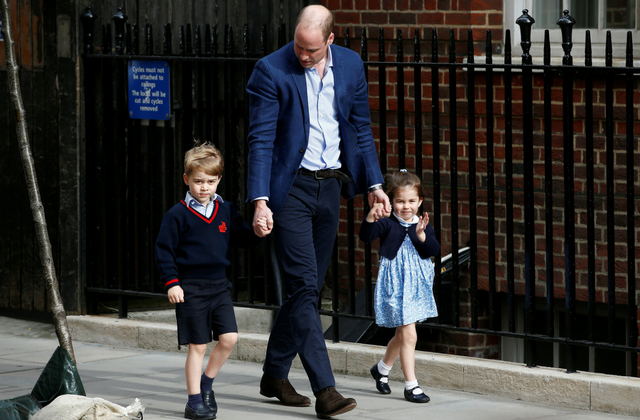 The new Prince is still yet unnamed, with an announcement expected within the next 48 hours.
Watch this space!
In the meantime, read what the official birth notice said from Kensington Palace.