We knew Kate Middleton was an avid photographer, but what we didn't know was that the future queen is also a royal green thumb — so much so that she'll be joining the line-up at this year's prestigious Chelsea Flower Show.
Kensington Palace has just announced that the Duchess will "design and build the 2019 RHS Garden at the Chelsea Flower Show" alongside landscape architects Davies White and the Royal Horticultural Society. According to a release, the Duchess is hoping to show the benefits of gardening on mental and physical health in children and adults. The space is described as being "based on a woodland" and seeking to "recapture for adults the sense of wonder and magic that they enjoyed as children, in addition to kindling excitement and a passion for nature in future generations." The design will utilise plants that will serve to recreate the feeling of woodlands, allowing visitors to "feel closer to the great outdoors."
The announcement follows Kate's visit to Sayers Croft Forest School back in October (which marked her official return to royal duties after the birth of Prince Louis) and her visit to Islington Community Garden today (pictured below).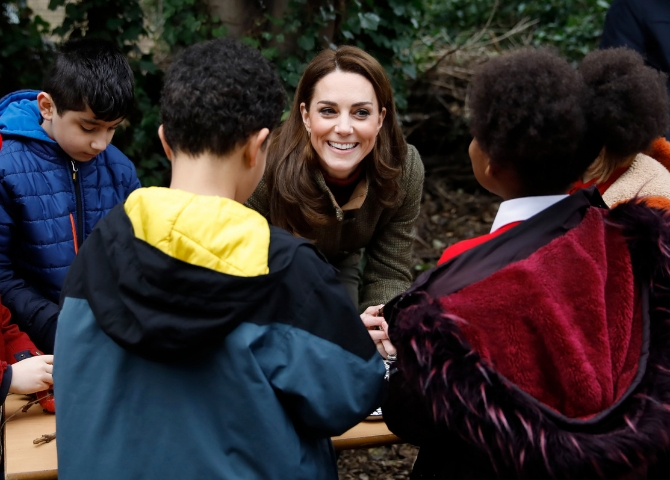 The final product will be, ahem, in full bloom during the Chelsea Flower Show in May after eight months of work.
Until then, see what Prince Harry and Meghan Markle got up to on their latest outing yesterday.