After a successful first day in Sweden visiting the Nobel Museum and the Ark Des, Prince William and Kate Middleton continue their royal tour around Stockholm with a jam-packed agenda and several wardrobe changes.
Earlier in the day, the Duke and Duchess of Cambridge (who stepped out wearing a red-and-white coat, custom-made by royal favourite Catherine Walker) were accompanied by Crown Princess Victoria and Prince Daniel to learn more about Sweden's work in mental health and children's wellbeing.
Then, they were whisked away to the Matteusskolan department store where they opened an exhibition of UK design, fashion and brands that operate in Sweden. Following the event (which saw Kate Middleton don a cream Alexander McQueen dress), the royal duo was spotted at the Haga Palace (the home of Princess Victoria and Prince Daniel) where they enjoyed a private tea with the Swedish royal couple.
The last stop of the day was the Fotografiska Gallery, where they were given a short tour by UK photographer Nick Veasey before joining guests from several different industries including film, music, television, theatre, tech, dance, art and sport.
On the fashion front, Kate Middleton changed into another Erdem gown (marking the same designer choice in less than 24 hours), from the brand's A/W'17 collection.
See the highlights of day two on the British royal's tour now…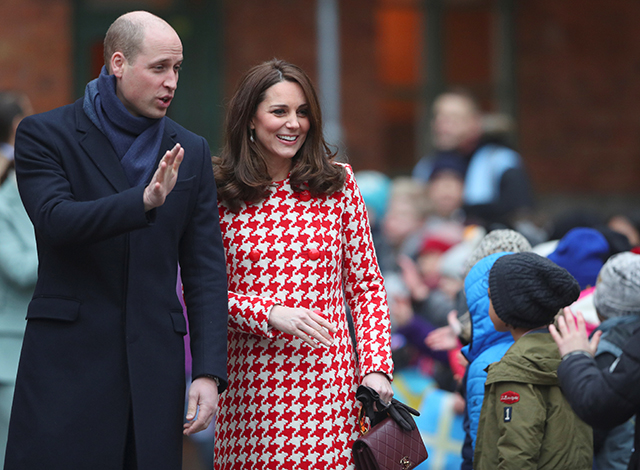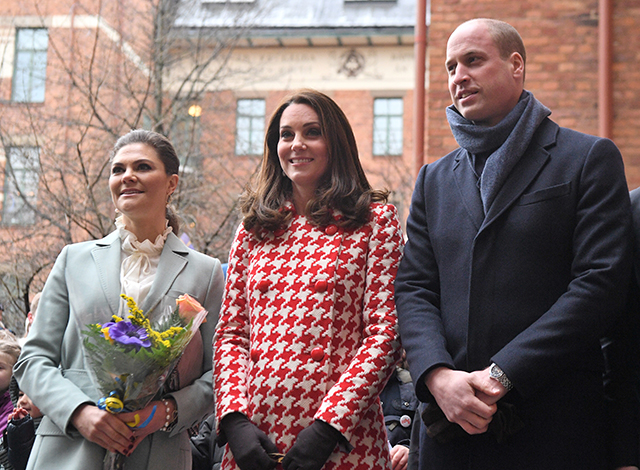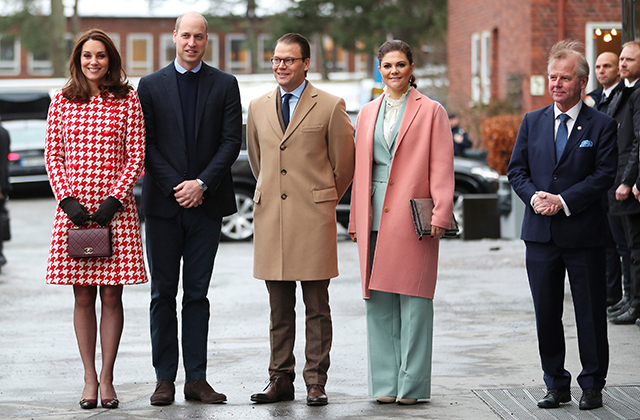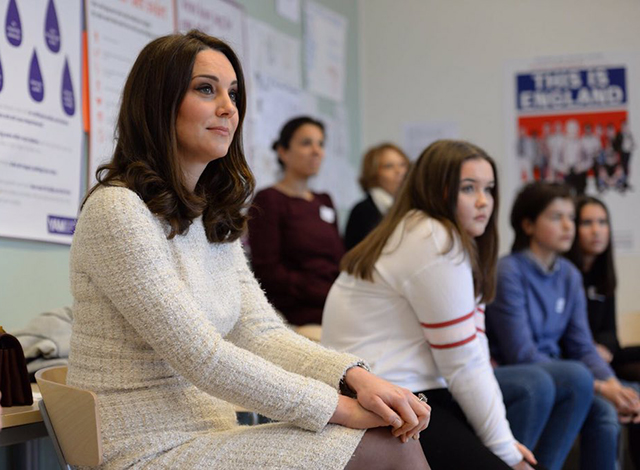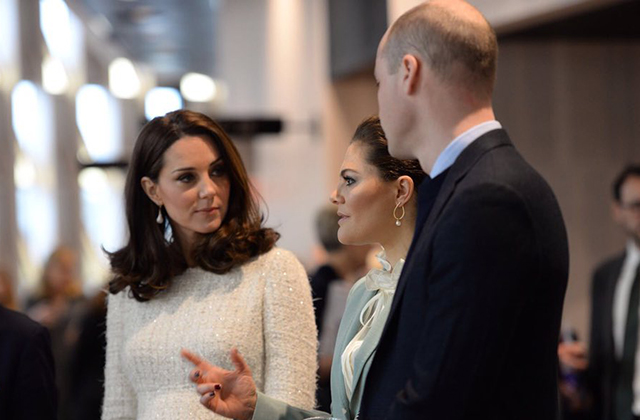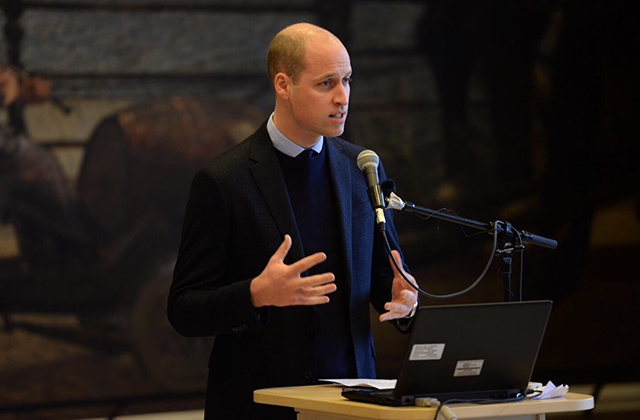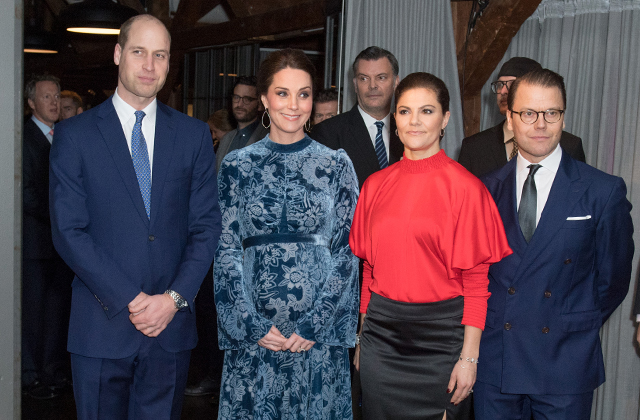 Now, find out which one of the royal's go-to brands will be showcasing a collection for the first time during London Fashion Week.