There's just under three weeks until the wedding of the year takes place, and Kensington Palace has just shared yet another detail about what we can expect on the day of Prince Harry and Meghan Markle's wedding.
Following the church service, the newlyweds will take a ride in a horse-drawn carriage as part of a procession to greet the public (who will undoubtedly show up in the thousands for the event). Kensington Palace has revealed that the pair have chosen the Ascot Landau carriage which will be pulled by Windsor Grey horses, Storm and Tyrone.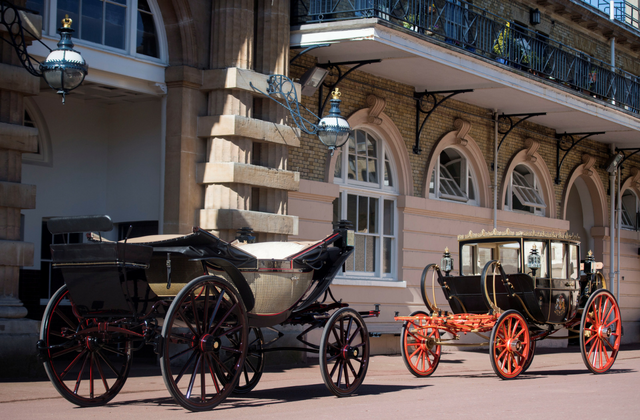 Pictured above is the Ascot Landau carriage (front) as well as the Irish carriage (back) which will be used in the event of rain on the big day.
A royal tradition, the Duke and Duchess of Cambridge, who just celebrated their seven year wedding anniversary, also had a horse-drawn carriage ride following their wedding in 2011. Their ride of choice was the 1902 State Landau.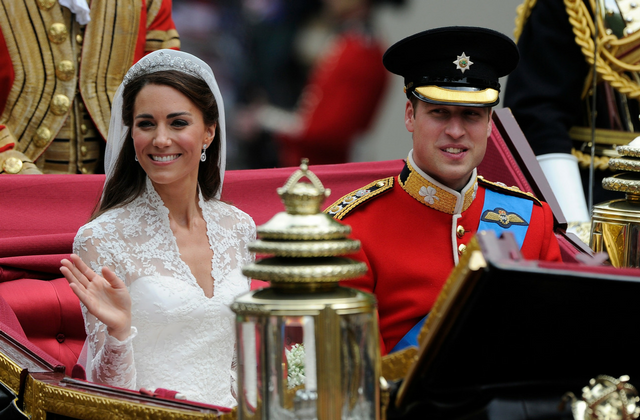 Now, find out when Prince Harry and Meghan Markle's wedding reception venue will open to the public.