Just over one month since revealing this year's list of America's Richest Self-Made Women for 2019, Forbes has just unveiled the highest-earning celebrities for the year. And this year is one of the richest yet.
Whilst many would think that Kylie Jenner would be the celebrity to top the list this year (she was unmasked by Forbes as the youngest billionaire, her Kylie Cosmetics and Kylie Skin lines are booming), there's no reason to think why she would come in any place, but first.
However, we were wrong.
The reality TV star-turned-beauty mogul came in second on the list with $170 million (roughly Dhs624 million).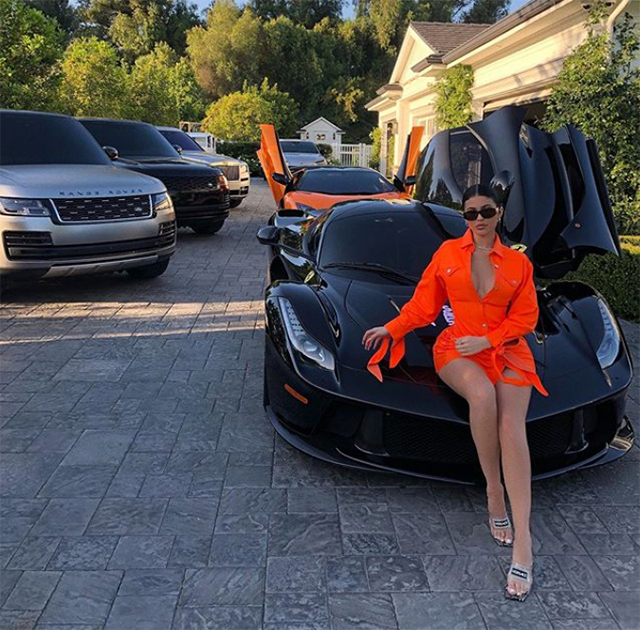 So, who's first?
Taylor Swift returned to the top of Forbes' highest-paid celebrity list, marking her biggest earnings yet. The singer's estimated pay was $185 million (that's roughly Dhs679 million) pre-tax last year.
Her Reputation world tour, which started last year, was eventually the highest grossing U.S tour since 1990 and it brought in $266.1 million (estimated at Dhs977 million) domestically — so you can only imagine how much that adds up to when you think globally.
As for the rest of the list, Kanye West eventually came in third with $150 million (Dhs550 million), Lionel Messi in fourth with $127 million (Dhs466 million) and Ed Sheeran came in fifth place with $110 million (Dhs404 million).
For the full list take a look here.
It's all about them dollar dollar bills y'all…
Now, take a look at which celebrity finally confirmed the launch of their own beauty brand.