Northern Ireland received a surprise visit from the world's most famous couple across the weekend. We're of course talking about Prince Harry and Meghan Markle who charmed the crowds upon their arrival.
First up, the pair visited the Eikon Exhibition Centre where they met with teens and children from the 'Amazing the Space' program (launched by Prince Harry in September of last year) that encourages youth to become ambassadors for peace in their communities.
Following their meeting, it was on to The Crown Liquor Saloon which is run by The National Trust for lunch, then to Catalyst Inc, a non-profit organisation that encourages new scientific ideas and research. The pair finished the day with a visit to Titanic Belfast, a tourist attraction that recounts the story of the Titanic and how it was built in the city's shipyards.
For the pair's fourth and final tour ahead of their wedding (they have previously visited cities in England, Wales and Scotland), Meghan opted for a cream Victoria Beckham sweater (the same worn in her engagement photos), a green skirt from Greta Constantine, shoes by Jimmy Choo, handbag by Charlotte Elizabeth and the "Mai" coat by her go-to brand, Mackage.
WWD reports that the brand's wesbite traffic "was give times the daily average Friday" and that it had received "1.7 billion organic media impressions of Markle wearing the coat."
Meghan also sported a messy bun for the outing, proving once again she is most certainly the people's princess. Given the (almost) royal seal of approval, whilst it's long been a staple style for women across the globe, we're betting that women (ourselves included) will embrace the look more often from here on out.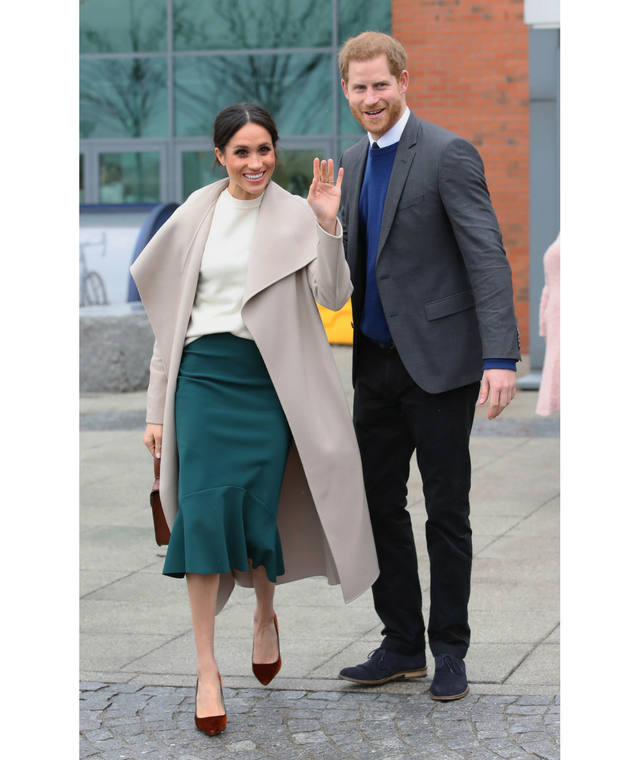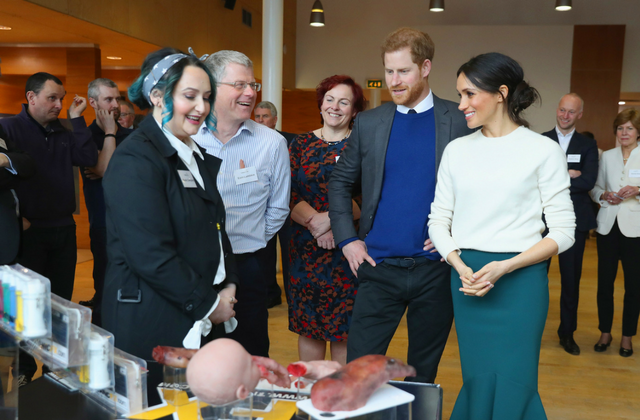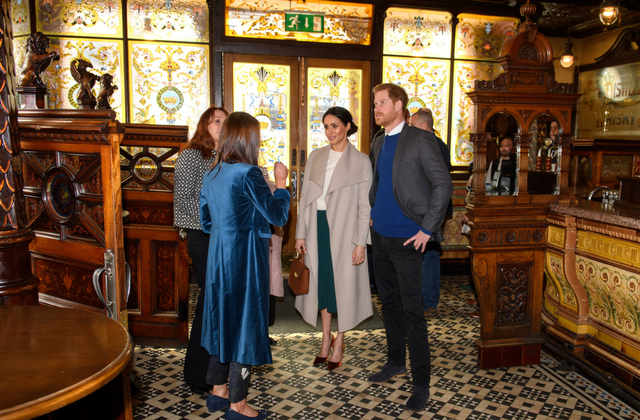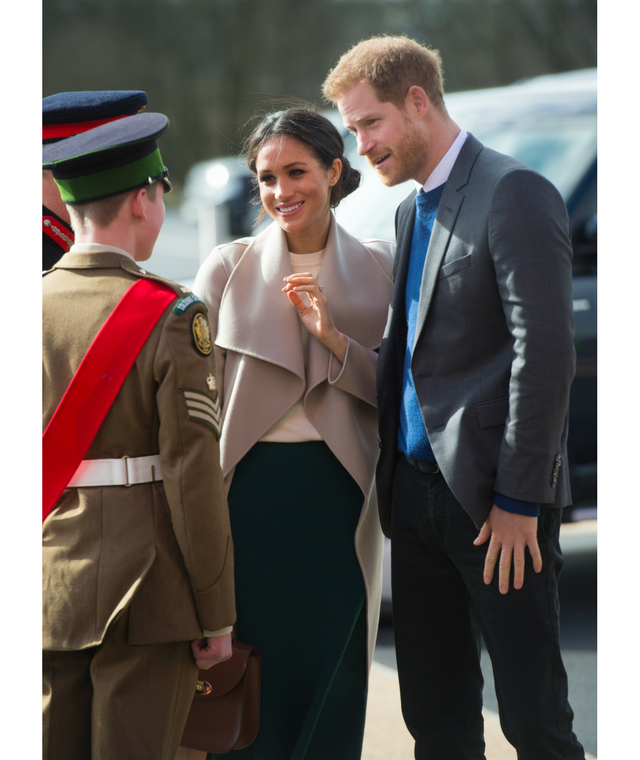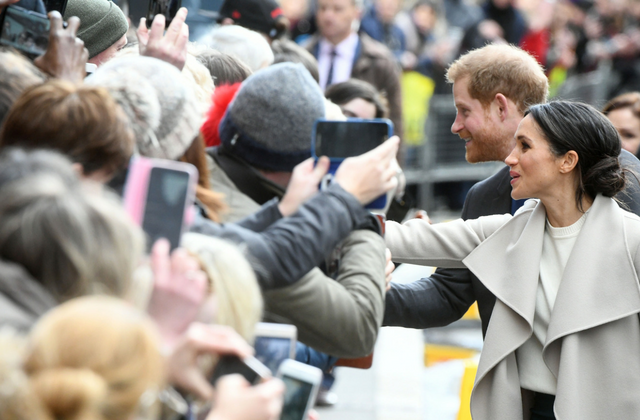 Now, see which museum is paying tribute to Meghan with an iconic work.