Every year, all senior members of the royal family gather on the balcony of Buckingham Palace to celebrate Trooping The Colour and this year was particularly momentous as the newest member of the royal family made her debut at the event.
Meghan Markle, the Duchess of Sussex (wearing Carolina Herrera), appeared alongside her new husband Prince Harry, the Duke of Sussex, as well as the Duke and Duchess of Cambridge (the latter of whom was wearing Alexander McQueen) and their children Prince George and Princess Charlotte, Queen Elizabeth, Charles, Prince of Wales and The Duchess of Cornwall, Princess Eugenie and Princess Beatrice and several other members of the royal family.
The Trooping The Colour ceremony takes place every year to celebrate the Queen's birthday. This year marks the British ruler's 92nd official birthday. The annual ceremony includes a carriage procession followed by an inspection by the Queen of more than 1,000 royal guardsmen and an RAF flyover — the moment for which all senior royals gather on the balcony.
This year, Meghan and Harry, as well as the Duchess of Cambridge, the Duchess of Cornwall and the Duke of York took part in the carriage procession whilst Prince William, Prince Charles, Princess Anne and Prince Andrew all rode horseback during the ceremony.
See the royals in action during the ceremony below…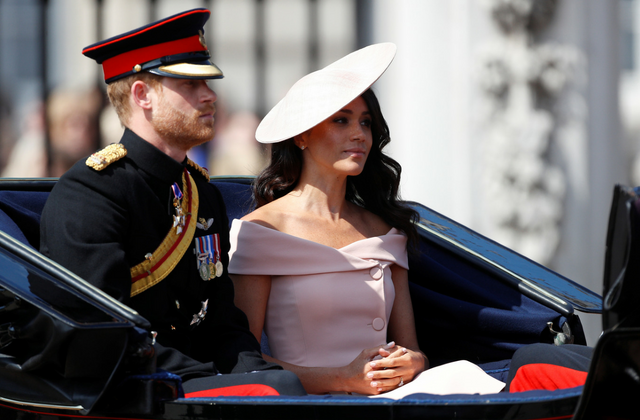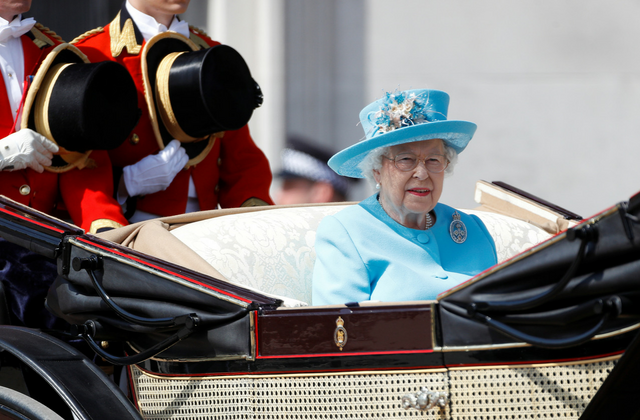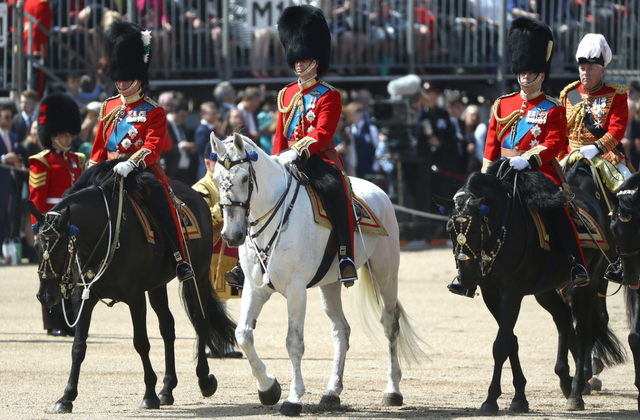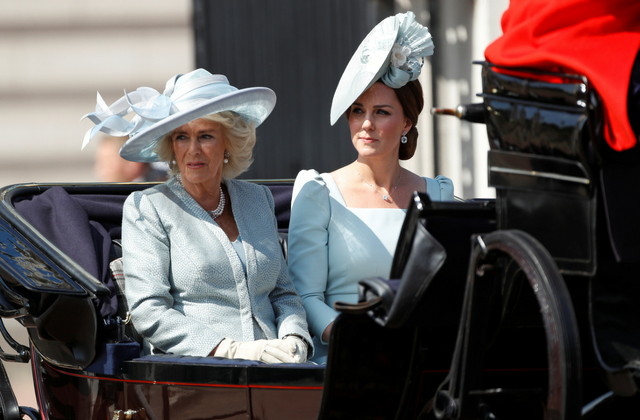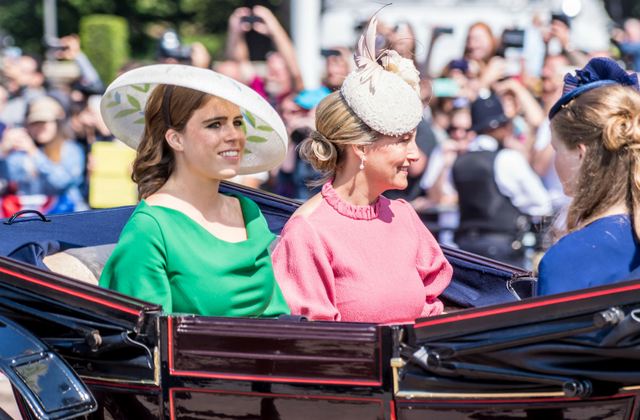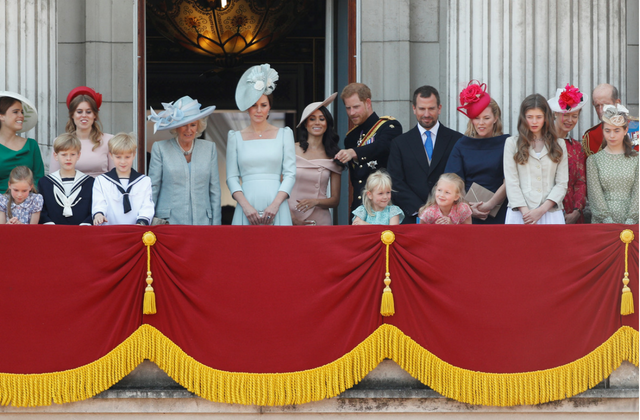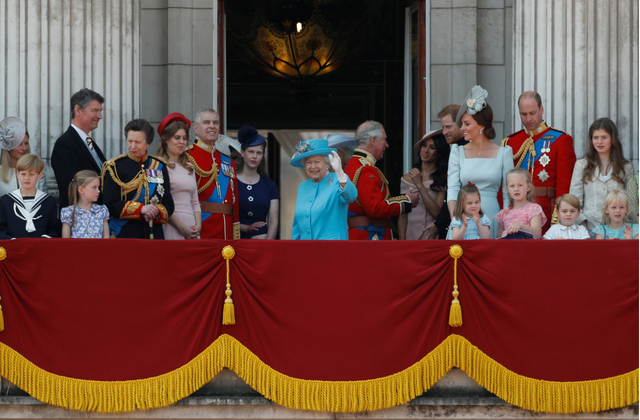 Now, find out more about Meghan Markle's first solo outing with the Queen scheduled to happen next week.