The British royals have continuously been in the spotlight since announcing Kate Middleton's pregnancy and Prince Harry and Meghan Markle's royal engagement. Whilst we're excitedly waiting for both events in spring, the Duke and Duchess of Cambridge were spotted in Coventry for a double celebration overnight.
The royal duo were in the English city yesterday to congratulate the city on becoming the new UK City of Culture 2021 and to open the new Science and Health Building worth Dhs298 million.
During their visit, Prince William and Kate Middleton, who was dressed in a striking pink Mulberry coat, visited the ruins of the 15th-century Coventry Cathedral (which was destroyed during WWII in 1940), as well as the city's modern Cathedral that was rebuilt in 1962.
Celebrating the opening of the institution's new building, the British royals met students from the facility before witnessing the work of the Positive Youth Foundation organisation in the city.
Experience the royal visit here…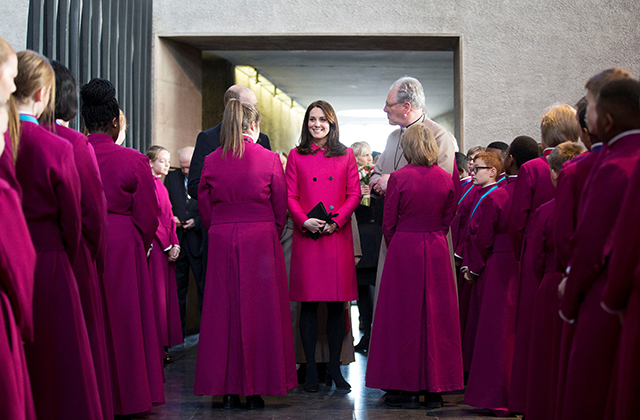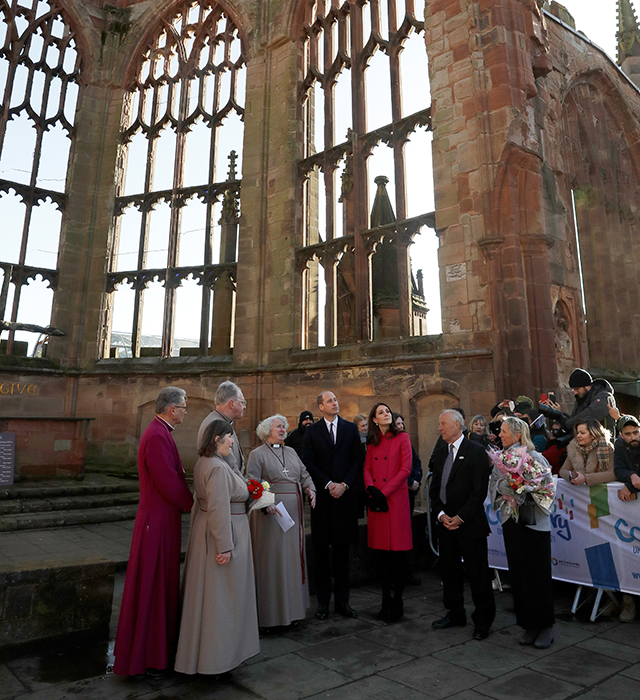 Now, discover the details behind a new film that is set to reveal Prince Harry and Meghan Markle's royal journey.