On May 10, the luminous opening night of her tour unfolded in Stockholm, Sweden, as Grammy Award-winner Beyoncé graced the sold-out audience. Within the powerful ambiance, the performances and outfits appeared to be her most ambitious to date as the global superstar performed with pyrotechnics, disco balls and giant moving robots, she also made magic happen in an entire collection of custom designer outfit.
Queen B opened her concert with a surprising choices of song 'Dangerously in Love 2' and a familiar silhouette (compared to the rest) wearing a silver beaded Alexander McQueen catsuit and Tiffany & Co. jewelry styled by Shiona Turini with exaggerated hips reminding of the Thierry Mugler styles she wore during her 'I Am' tour in 2009.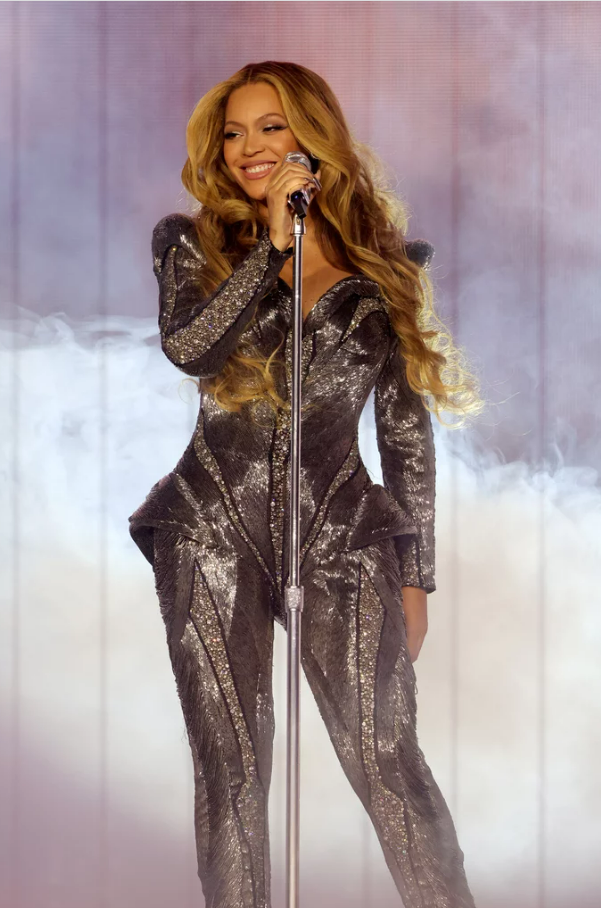 The opulence of Beyoncé's wardrobe soared to even greater heights, Alongside the resplendent catsuit, a sequin-drenched Courrèges bodysuit emerged, radiating an ethereal glow that mirrored the cosmos. A single asymmetrical sleeve, an ode to cyborg aesthetics, imbued the ensemble with a touch of enigmatic allure. Sheathed in the embrace of ruched thigh-high boots, a pristine white creation from the ateliers of GEDEBE, she strode with undeniable grace. Completing this mesmerizing ensemble, a solitary black glove graced her hand, an enigmatic testament to her commanding presence.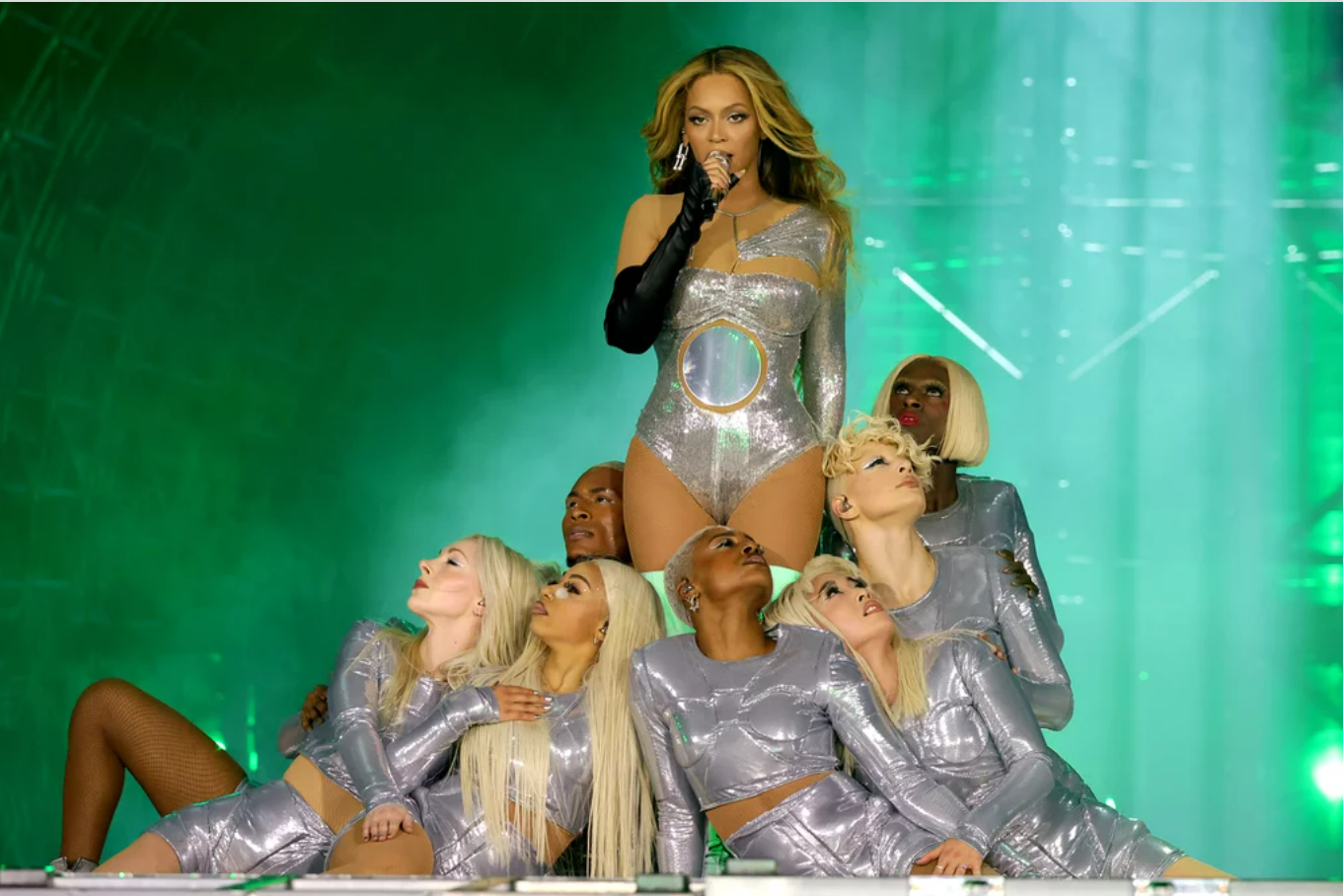 Within the realm of divine creations, a killer Loewe bejeweled bodysuit, masterfully crafted by the visionary Jonathan Anderson appeared. Transcending time and space, this bewitching ensemble, plucked from the mesmerizing tapestry of the brand's fall 2022 collection, beckoned with arms provocatively poised, their crimson nails a fiery declaration of audacity. A flicker of nostalgia danced upon the air, evoking memories of a mischievous body-con marvel, a testament to Beyoncé's indomitable spirit, meticulously fashioned by the inimitable duo, The Blondes, in a tour of yore, way back in the enchanting year of 2013.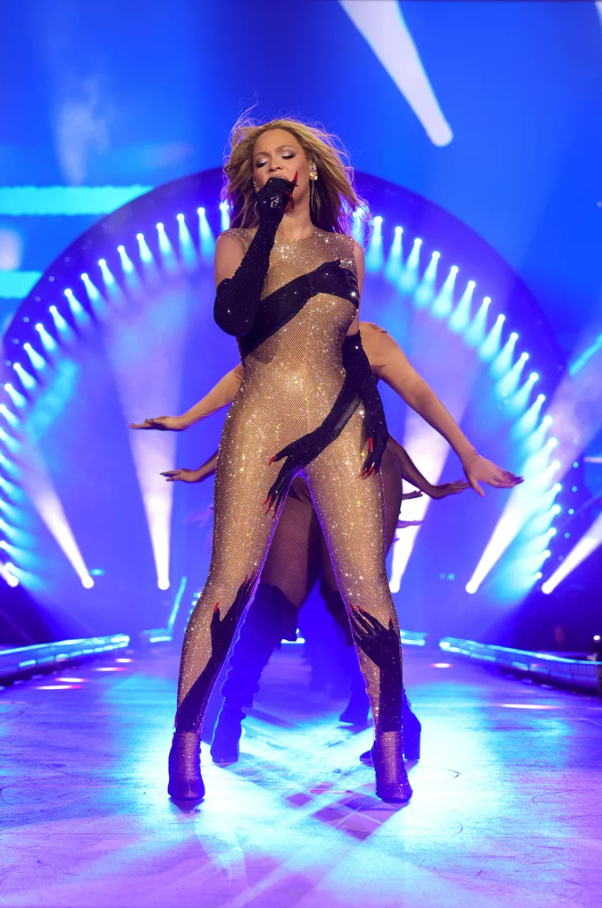 The opening night witnessed more mesmerizing ensembles that continued to captivate our hearts. Amidst this sartorial show, an iridescent wrap dress embraced Beyoncé's silhouette, its delicate layers gracefully swaying in harmony. A radiant reflective jacket from the creative prowess of David Koma, adorned her like a celestial shield, reflecting the surrounding brilliance as a final look. Blossoming floral statement earrings whispered secrets of nature's beauty, while ombré cowboy boots painted a vibrant stroke.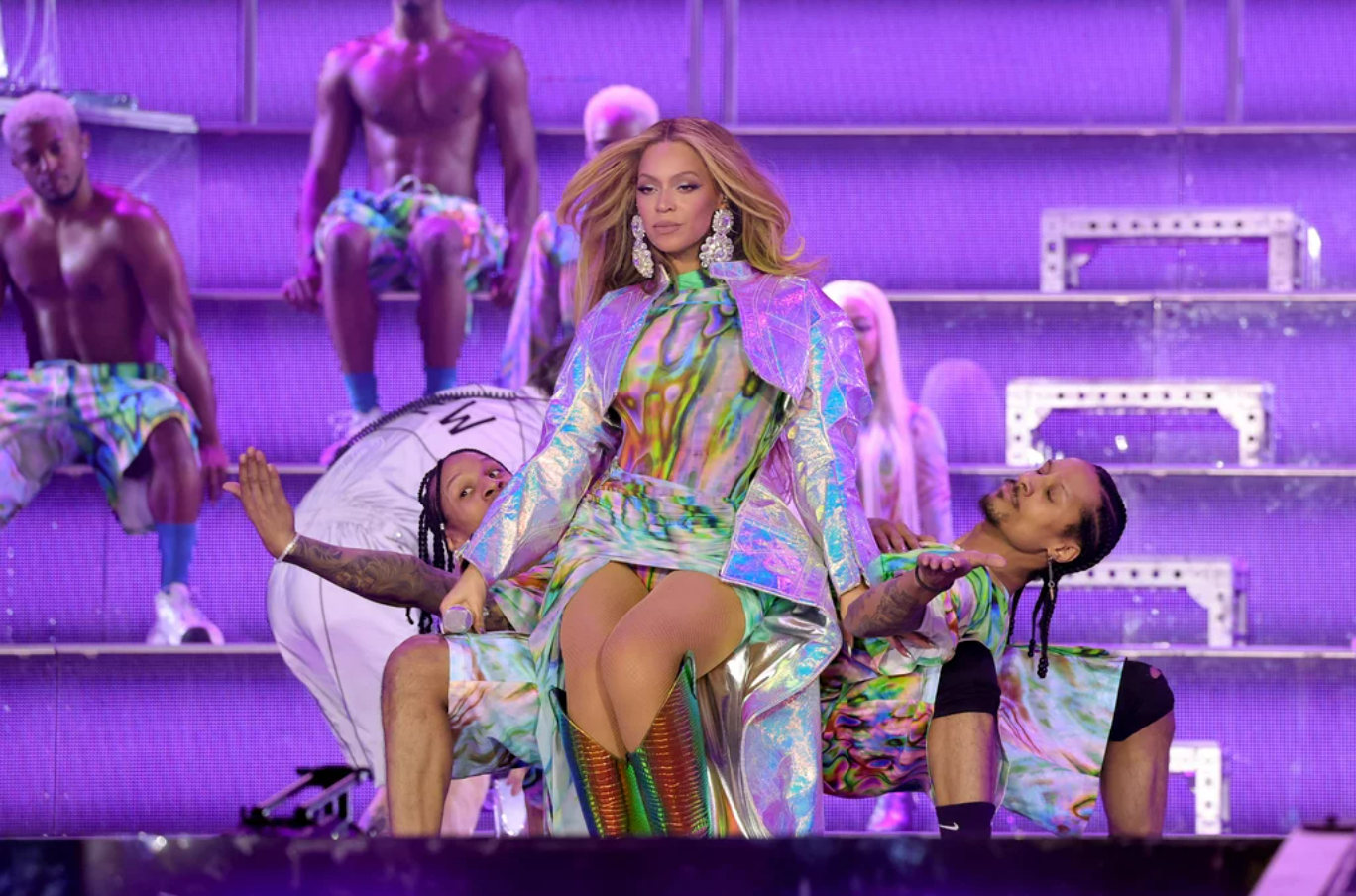 The star of the night? Beyoncé also paid homage to the "Renaissance" album cover, donning a sheer cape with metallic feathers, transcending the boundaries of imagination. A crystal horse, a majestic steed of dreams, carried her aloft, an emblem of ethereal grandeur upon the stage's celestial tapestry.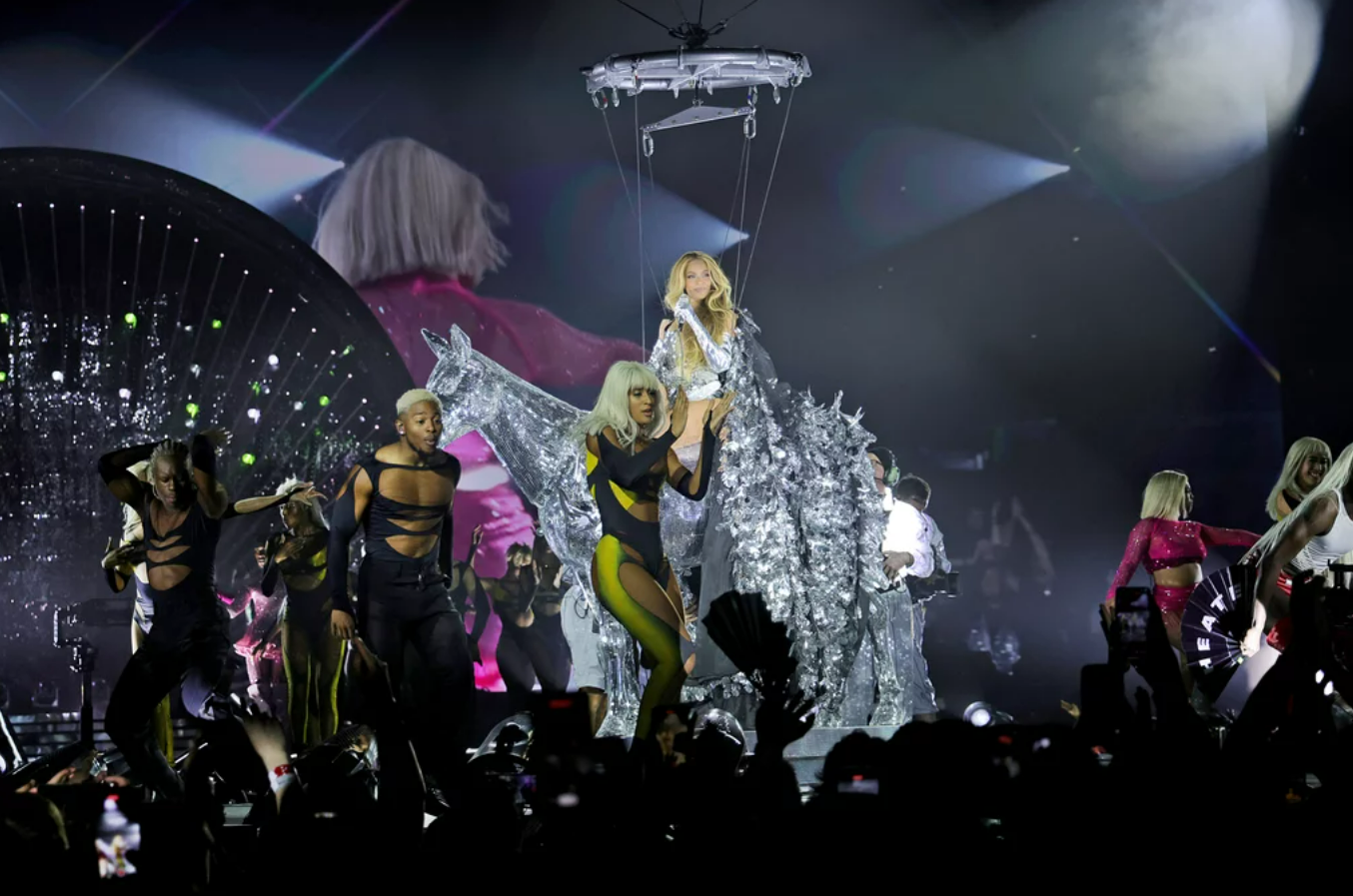 ALSO READ: CALLING EDITH PIAF OR BOUCHERON FOR A DOSE OF 'LA VIE EN ROSE'.