Alicia Keys is no stranger to the Middle East. It was only last year that she was in the region, captivated by the desert and taking the world stage at Expo 2020. Now, she's set to make her return to the majestic epicentre of Saudi Arabia for a special 'One Night Only' performance on February 11, 2022.
Marking the first time Keys will perform at AlUla under the glistening night sky, the intimate concert – presented by Good Intentions – will host the multi-Grammy award winner as she celebrates the new release of KEYS with the backdrop of Maraya, the awe-inspiring mirrored event venue.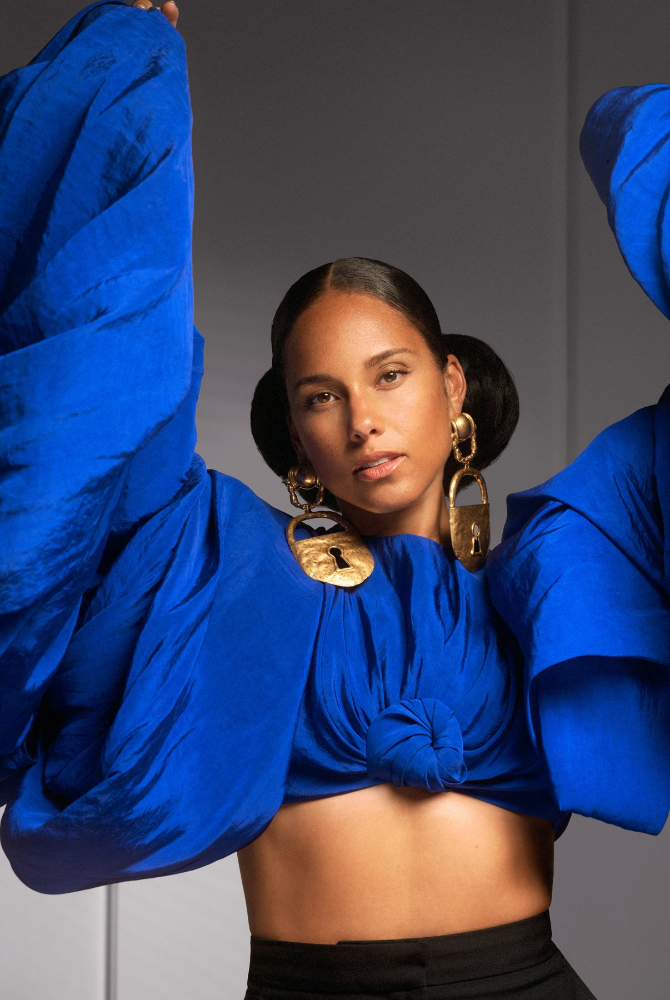 "There is no denying the beauty and enchantment of AlUla, I have always been an explorer and I adore discovering ancient places and what has been left behind of times long gone. But there is something more. I met women business owners here that had a powerful sense of creating meaningful experiences," says Keys.
"I visited a women's music school in the old town and got to see first-hand the continuation of the timeless artisan traditions here. I feel the future emerging in a way I was never aware of before. And as an artist, I feel a sense of belonging and connection – with nature, with humanity, with the magic of this special place. I have been really enjoying doing these "One Night Only" shows all over the world in special once-in-a-lifetime locations. I'm excited to add AlUla to the very exclusive and special list."
Following her performance at Maraya, Keys is scheduled to host a Town Hall event, 'Women to Women – a conversation with other female entrepreneurs, business owners, creatives and artists – in AlUla and beyond. The exclusive dialogue will be with the first female Saudi Ambassador to the US, Princess Reema Bint Bandar. about power, purpose, and progression.
The concert will be broadcast on MBC and YouTube (AlUla Moments) on February 11, 2022, whilst the 'Women to Women' event will take place on February 12, 2022.
Also read: 'Dopamine Dressing', a style trend dominating 2022.