When ToDA, the Theatre of Digital Art, officially opened its doors last year, it completely changed the landscape of digital art in the city.

Offering visitors something they can experience all year round, ToDA continually leaves you immersed in artworks by some of the most respected artists of our time. A space that gathers the community with art and culture, ToDA is a must on your cultural agendas and right now, you can discover some of the unique and immersive experiences about the life and works of Vincent Van Gogh.
Below, we speak to Vicki Galloway, the Artistic Director of ToDA, where she discusses the importance of having this experience in the Middle East, emerging talent, the process for creating certain experiences and inspiring artists.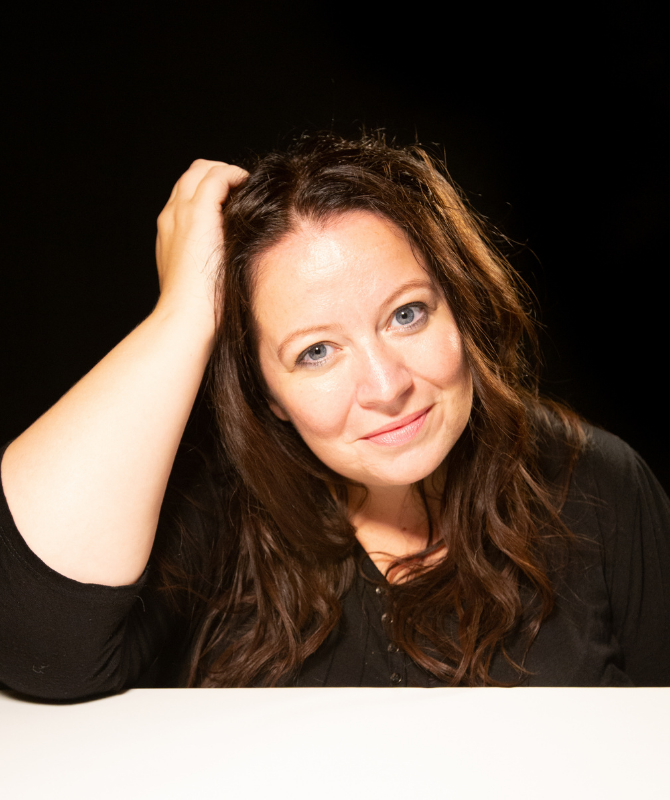 Can you tell us more about what your job as Artistic Director of ToDA entails?
My role is vast and varied, but ultimately, I am currently responsible for creating the programme of performances for ToDA. From one-off events such as comedy nights and spoken word events to theatre performances and music events. My role includes: auditioning, rehearsing and producing the final products that go on stage.
Considered the UAE's first permanent digital art space, why do you think ToDA is an important experience to have here in the Middle East?
The UAE is at the forefront of innovation and new technologies but always stays true to its cultural heritage. I believe ToDA fully embraces the UAE vision. We are providing cultural experiences that are digitally immersive. After the past year and a half, anything that exposes the community to art and culture is a welcome relief I believe.
Will there be any exhibitions featuring regional artists?
Definitely! We are continually developing our content and it is our aim to have a wide range of shows and events for the diverse UAE community. With the UAE talented artists we are keen to develop this content in the future.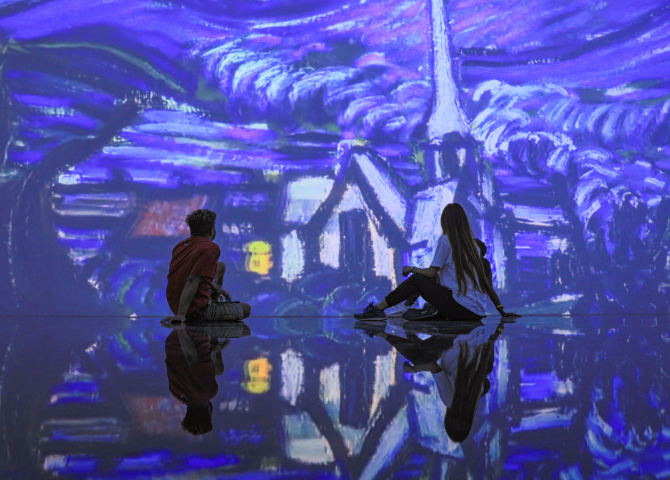 How is digital art/photography currently impacting the contemporary design world in your opinion?
This is the future. Digital art is developing at a fast rate, but we must never forget the history of the arts. We can use technology to enhance this and reach wider audiences. The two for me work hand in hand, as there is always a need for both.
What do you predict for the future of this kind of art? Where would you like to see it go?
When I sit in our theatre and see the performances and shows we are providing, I feel like I am living in the future! Art has always been limitless, but digital art gives us more. More options digitally, a global audience, we can be more experimental, but we can always still go back to the traditional and continue to experiment with how we can merge the two. I like to see anything new, engaging and immersive. I think digital art and performance makes art much more accessible for the younger generation!
Can you describe your process for creating certain exhibitions, from conception to execution? (Perhaps the recent Van Gogh experience)
We are lucky at ToDA that everyone is interested in what we show and how we show it. So there is a lot of discussion and brainstorming of what we think the UAE would like to see, what can we bring to life next.
No two artistic journeys are the same. From my point of view, I wait to receive the digital concept and then build the performance aspect around this. Of course, I had an idea and worked with our live actor on the life and character of Van Gogh but then we play around with how this merge with the digital content for live performances. Although we have the digital content, the live version is still in development.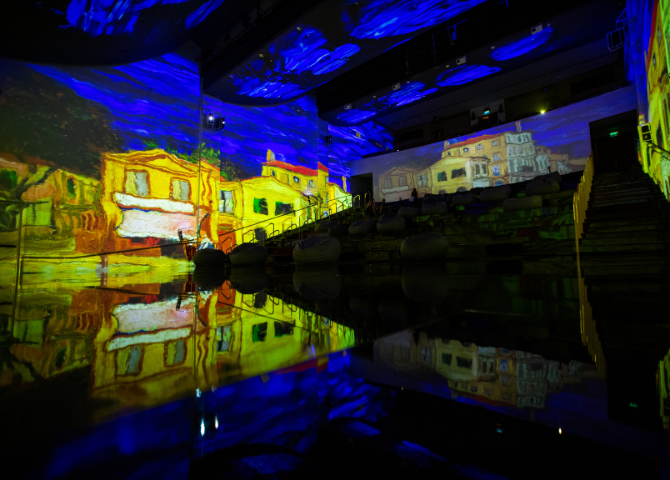 For you, what is the toughest aspect of being an Artistic Director?
Making sure there is something for everyone and communicating that what I am passionate about or I like someone else might not feel the same. But that's okay. Art is subjective. It is meant to be. But we can all appreciate the discipline and the artistry even if its not to our taste.
Personally, as a theatre director I am being creatively challenged in ways I have never considered. Part of my remit is whatever we put on stage; it must be supported digitally. So, all of a sudden I have this new world opened up to me and I'm considering how I can stage traditional plays in a new digital way. Its great, as I like to be challenged.
What artists of the past or present have inspired you?
Art wise I love Banksy, I love the messages in his artwork, his talent and the mystery surrounding him. Of course, I love Van Gogh for how he used his artwork as a release or support from his thoughts and troubles. When you see my theatre work, you will see influences from non-traditional companies such as Kneehigh Theatre Company, Frantic Assembly and DV8, companies who are experimental in how they tell stories. That is so important to me.