Lina Malaika is a multi-faceted GEM, an artistic visionary that is embracing the beauty of Saudi – one post at a time. One can't help but reminisce, appreciate and reflect on all of the nostalgia she brings us with her pioneering "authentic" approach to shedding light on the plethora of Saudi landmarks – of which may have gone unnoticed in the past.

Lina is certainly sure to shed light on them, giving us her take and vision in a very aspirational, nostalgic and artistic way through @jeddahfinds. What Lina is doing is not just showcasing Saudi landmarks but she is creating a new movement for content, redefining the depth of Saudi essence and enlightening us on the beauty on those Saudi landmarks.
What compelled you to start taking pictures of Jeddah landmarks?

Growing up in Jeddah, I was naturally drawn to taking photos of many different elements that caught my attention. Many times, the details would go unnoticed or under-appreciated by people. Saudi has its own unique way of landscapes, architecture, graphics, schools, nostalgia, a lot of religious signage, and famously curated sculptures and much random unintentional art scattered around town. I spent the last 20 years documenting myself with and without everything that inspired me and that's how I started Jeddah finds.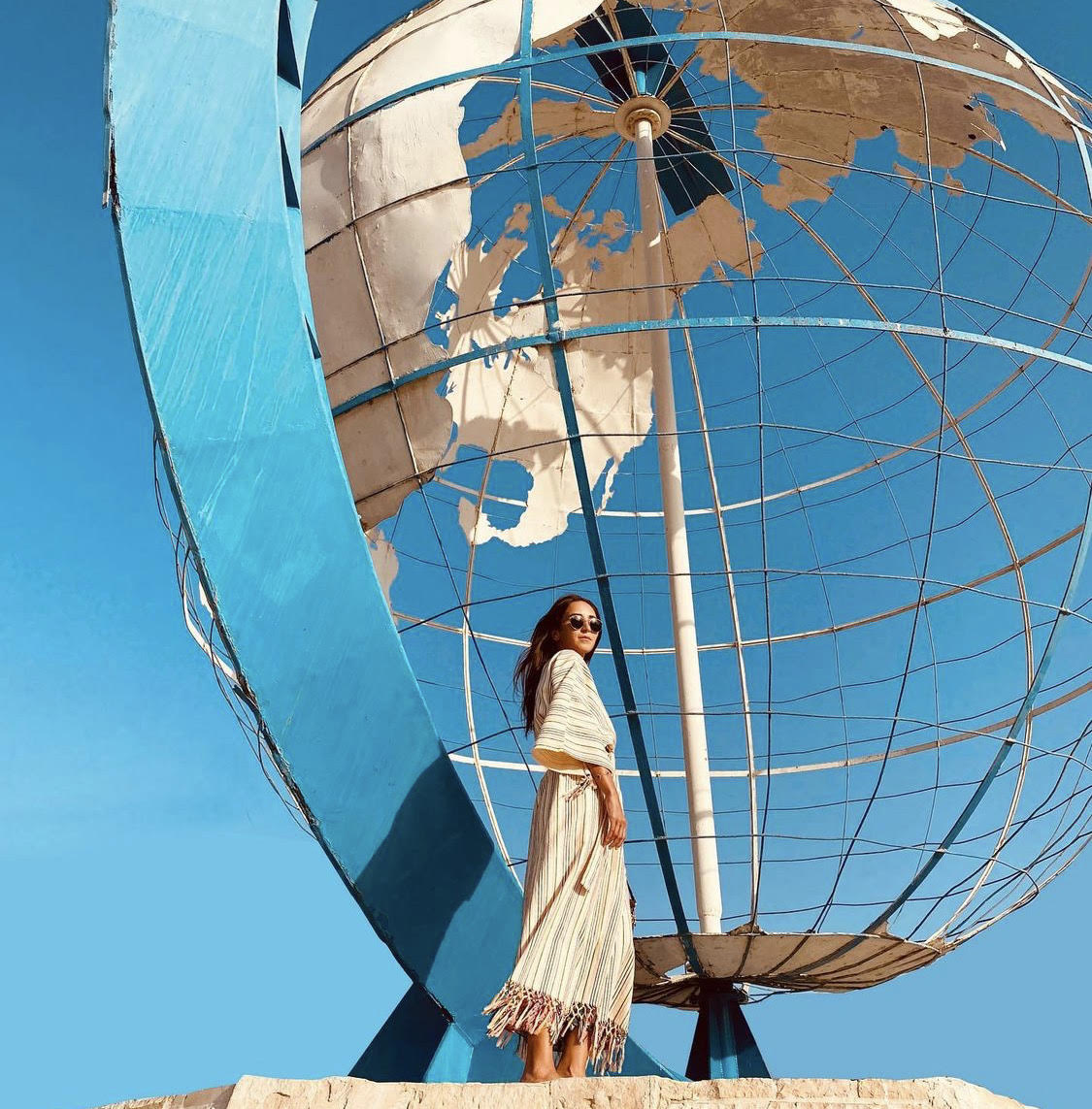 Where does all your multi-faceted creativity come from?

I have been passionate and experimental with all types of creative mediums from a young age, expressing myself creatively comes intuitively for me, it's just who I am, it's literally how I view the world, making the intangible thoughts and ideas – tangible is a necessity. Due to my vast appreciation for the arts, I was privileged to earn degrees in graphic design, fashion design, photography & filmmaking, these pursuits gave me a solid background for any project I work on today.
Many of the street art in Jeddah have important historical values. Tell us more about your favourite ones and the contributions of Mohamed Farsi…

Jeddah's famous open-air museum is one of the things I appreciate most about my hometown. I admire the late Mohammed Farsi for his exquisite efforts in making Jeddah what it is today. Each and every artwork was produced by a world-renowned artist (such as Jose Muro) as a tribute to Jeddah.

If you look closely at any of the works, read about them online or one of the many published books, it will tell you the story and concept behind each one. I would say my absolute favourite art piece is one strategically located on the corniche, is a sculpture of a mermaid holding a sign that says "جدة عروس البحر" – (Jeddah the mermaid of the Red Sea).

As these artworks can easily be taken for granted, and the way the sculptures are curated across the city personally come with so much nostalgia for me. Highlighting them through digital media gives it a newfound appreciation.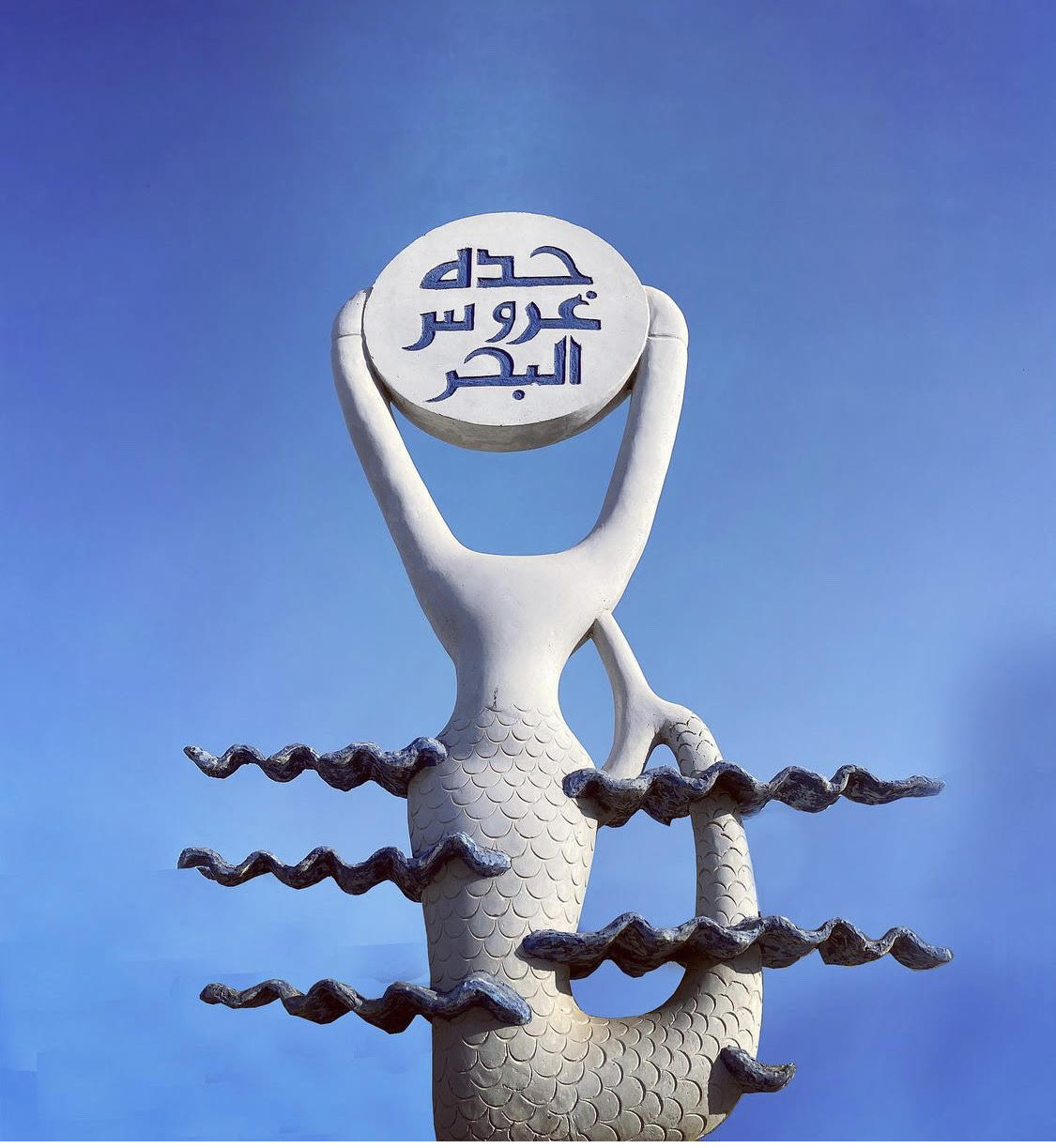 You have pioneered and created a movement for content creators. How does one remain "authentic"?

I truly believe that in order to produce authentic work, one must be authentic as a person, and this comes effortlessly. Anything I do literally comes from the core of my being, and even if it doesn't make sense to most people, if I believe in it, I still do it regardless.

I'm so blessed to be apart of what I like to call the "Saudi creatives revolution". I'm thrilled that my creative peers and I are being appreciated/recognised locally and globally. I would love to think that we are paving the way for the generations to come.
How can we further promote the importance of Saudi street art?

Street art in general is so important. Whenever I travel anywhere, it's what I'm drawn to the most. It's basically art that is available to the public to appreciate and interact with freely – every part of the world has its own unique way of expression.
"If you look closely, there's always a relative narrative or subliminal message through typography and symbols, whether political or religious or just pure authentic creations. We need this in Saudi because we have so many untold stories to tell for the world to appreciate."
You are also known for discovering the hidden gems of Saudi. What other gems will you be introducing us to?

I love nothing more than to share all my quirky/cool finds from my daily travels around town. So I can't wait to introduce to you a dear project that I am currently working on which is a chunky coffee table book that consists of all my accidental street art finds that I've compiled for all these years. I want Saudi and the world to see our unique ways.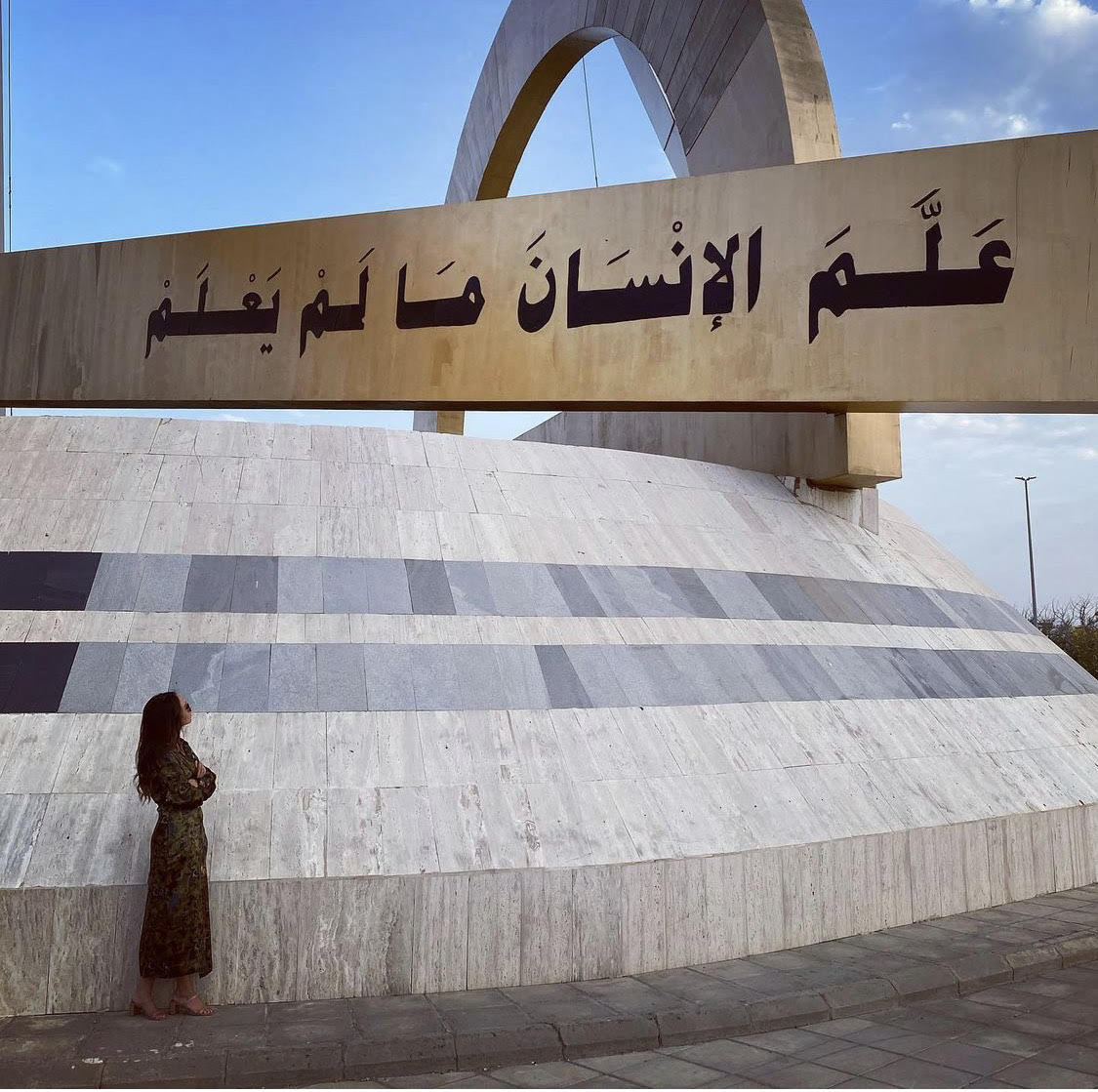 Just like your Saudi culture is multi-faceted, what other elements of Saudi culture do people need to be aware of?

I never realized how diverse Saudi is until I actually went on a road trip across the country. Each region has a completely different history, art, layout in nature and in urban development and story to tell. I feel like people, by default,t always look but never actually see, as in the beauty that lies in the details. I'm hoping my "Jeddah/Saudi finds" will give people a new way of appreciating the beautiful elements that tend to go unnoticed. Because it has always been there!

Do you feel that recognising the beauty of our surroundings can elevate our well-being and mental health?

Each person views the world from their own perspective. So I can't speak on anyone's behalf, but personally speaking, I literally feel instantly elevated and inspired by simply observing my surroundings, a spark of inspiration leaves me with a sense of happiness and that will always be translated into my daily life and work.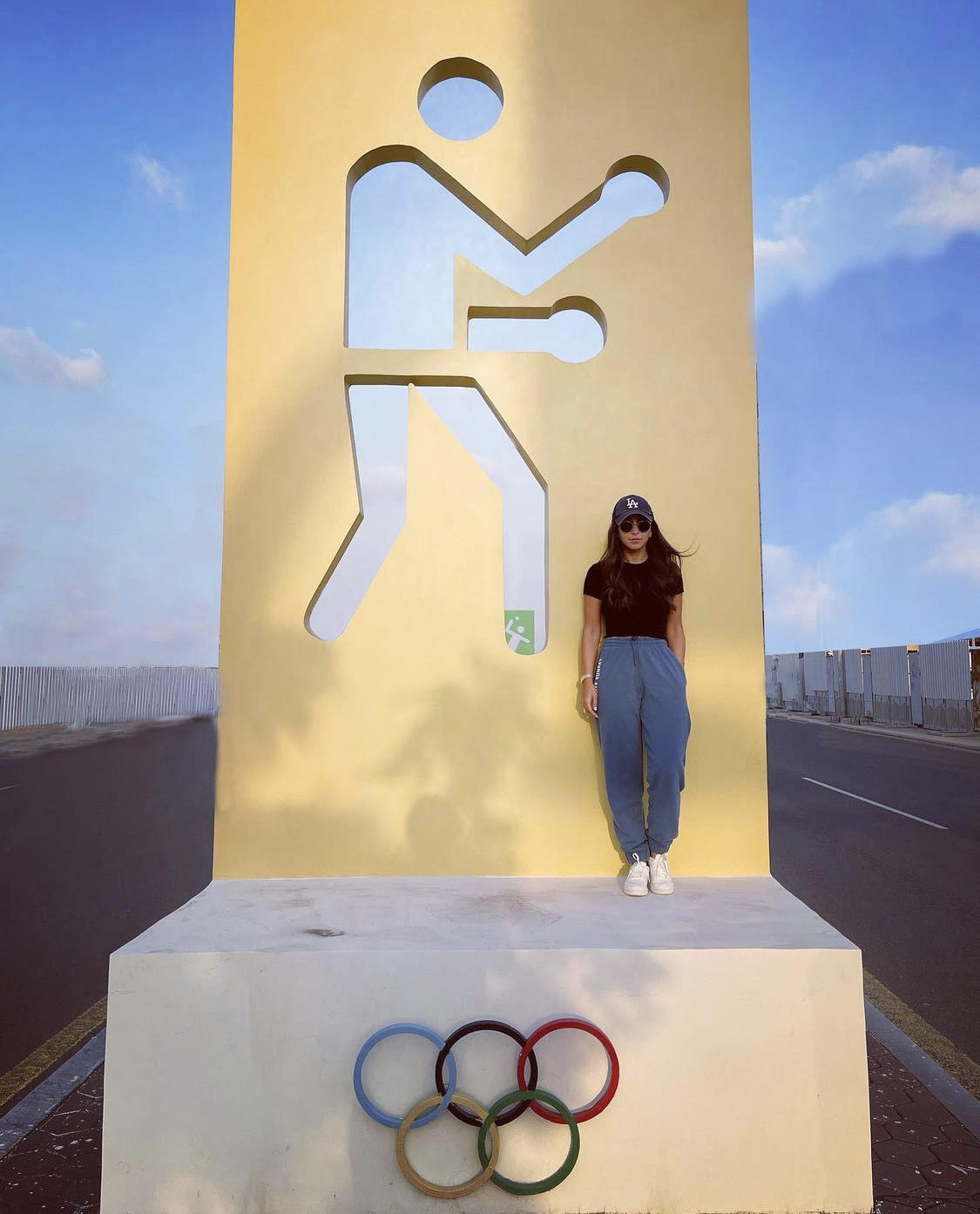 What is style to you?

Style is a language of expression. But it is also an art. It is not as simple as picking something out and putting it on. Styling comes with so many layers, it's both a talent and a study combined. Understanding patterns, body types, body hues, fabrics and trends and how and where to wear something is purely an art.

Less is more or more is more?

That's a relative concept. It depends on the scenario we are in. In your average everyday lifestyle, less is definitely always more, always! And that in itself is an art because there's always a fine line. But on rare occasions and I'm on set and my creative direction allows it to be more, then, "more is more" can be done tastefully.
Now, read Hatem Alakeel's exclusive roster of interesting interviews in his Gems of Arabia column here.