It's pretty rare to come across a 20-year-old that hasn't graduated from university but has already reached a milestone in her design career. Moufida Mohideen is an emerging designer currently pursuing her Bachelor's in Interior Architecture and Design at the University of Sharjah, and with her environmentally-friendly approach to design, it's clear why she would unanimously win the Van Cleef & Arpels Middle East Emergent Designer Prize in partnership with Tashkeel.
Earlier today, the High Jewellery Maison announced Mohideen as the official winner of its 9th edition. An initiative driven by Van Cleef & Arpels and Tashkeel to recognise and award emerging talent in the Middle East, this year's theme focused on Renewal, and Mohideen couldn't have translated the importance of sustainable approaches in her creation any better.
For her winning piece, titled 'Ascension', the designer chose to marry two contrasting raw materials within a design that challenges the conventional notion of a book stand.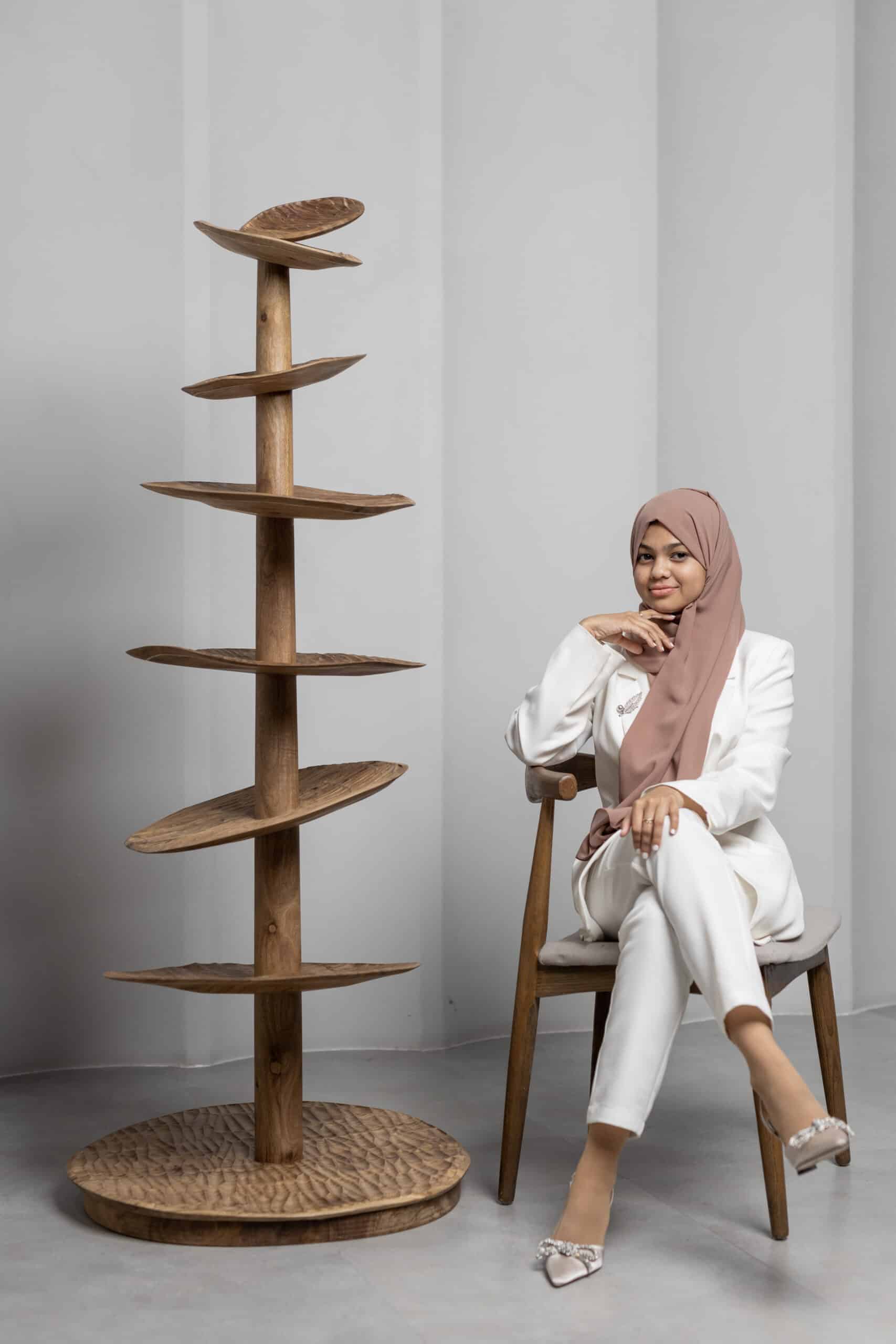 The theme allows designers to highlight the use of materials that are sourced locally and in an ethical manner, and whilst Mohideen was inspired by the Desert Rose crystal formations that appear during Springtime, she used the humble Damas wood and the magnificent Mother of Pearl – two elements that narrate a homegrown tale of the Arabian desert.
The sculptural book stand was chosen by an impressive judging panel that consisted of representatives of Van Cleef & Arpels and Tashkeel as well as a leading light of Saudi Arabia's contemporary design sector, interior architect and design mentor Nawaf Nahar Al Nassar.
"It has been a very rewarding, rollercoaster ride," says Moufida Mohideen. "This journey has allowed me to learn. I am still at university, so it has given me a taste of what's to come in my career."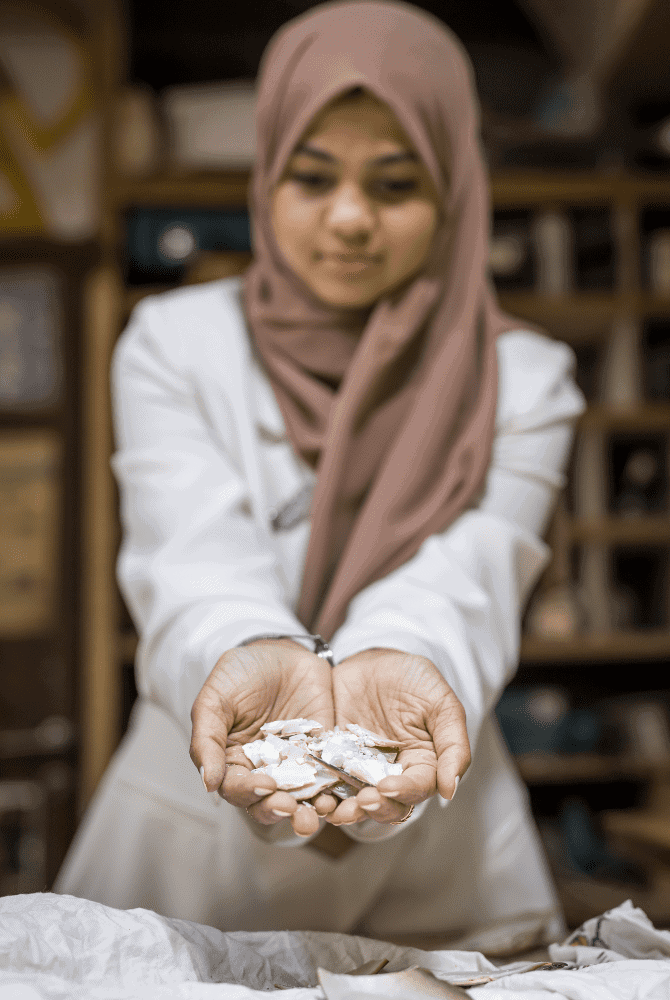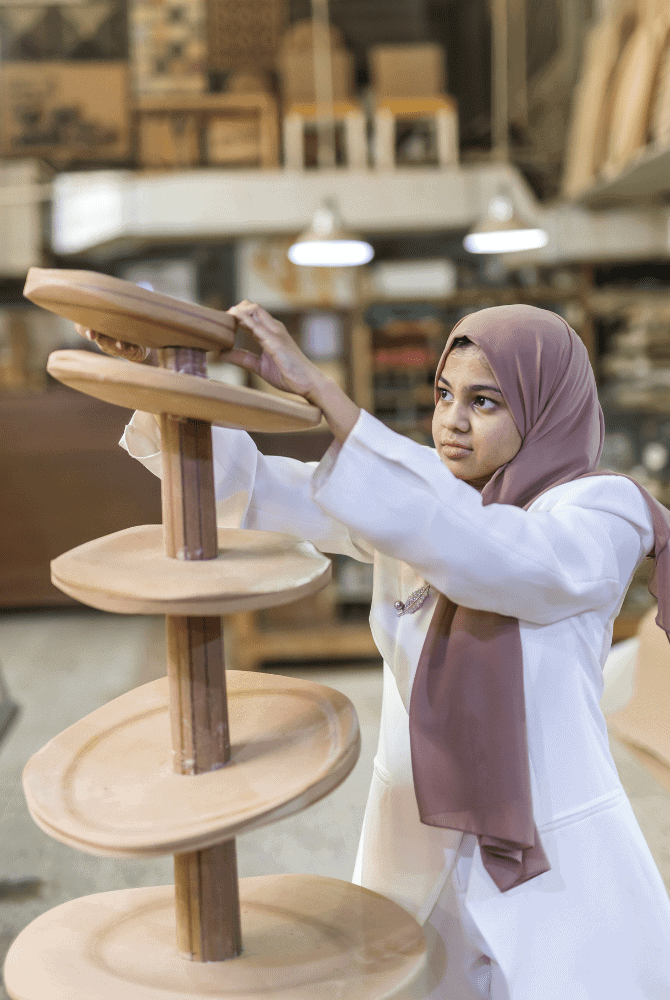 Mohideen's bold design comes with a strong narrative and 'Ascension' will be showcased at Les Salons Van Cleef & Arpels Dubai Opera boutique.
The designer will also receive a seven-day trip to Paris to attend courses led by the acclaimed Mains d'Or, master craftsmen in high jewellery creation, at the exclusive L'ECOLE Van Cleef & Arpels, an institute dedicated to accentuating the methods behind the world of jewellery creation and watchmaking.
ALSO READ: VAN CLEEF & ARPELS' 'TIME, NATURE, LOVE' EXHIBITION IS COMING TO RIYADH.