Earlier this year, Purificacion Garcia launched an achingly cool initiative aimed at cultivating some of the region's creative community: the Thinker Program.
Whilst its debut chapter focused on some of Dubai's coolest creatives (think Parvane Barret, Basil AlHadi, Sandra Sahi, Lana El Beik, Hikmat Wehbi and Sleiman Dayaa), the brand is taking a turn into Saudi Arabia to strengthen its support of local female artists — especially those emerging from the nation.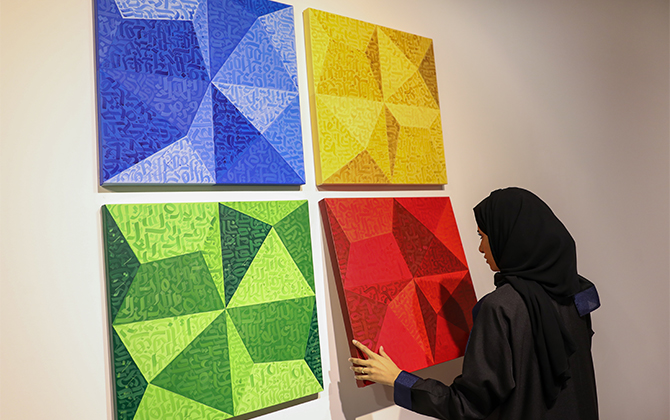 Considered to be some of the key regional creatives, three artists including a painter Huda Beydoun, a calligrapher Mawadah Muhtasib and a chef Nawal AlKhalawi, have joined the brand's immersive world, and by doing so, they'll be adding their own artistic twist to some of Purificacion's iconic handbags: the Ori, Origami and Tandem.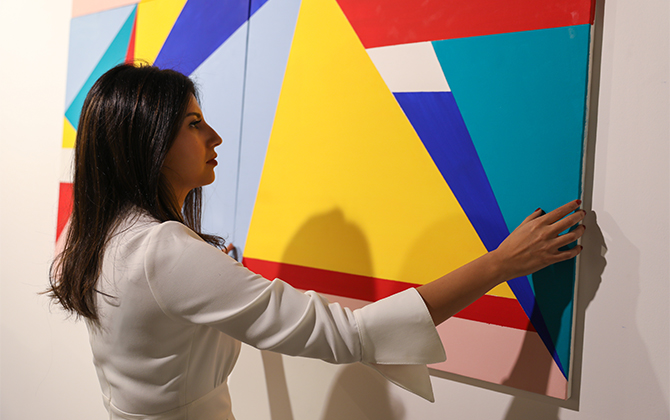 The pieces of arm candy visually transmit the brand's codes (colour, geometry, functionality and creativity) and the three Saudi artists took their own approach to visually portray a message of pursuing dreams and supporting female empowerment.
Whether incorporating text to promote female empowerment or using gastronomy for health awareness, the results are stunning.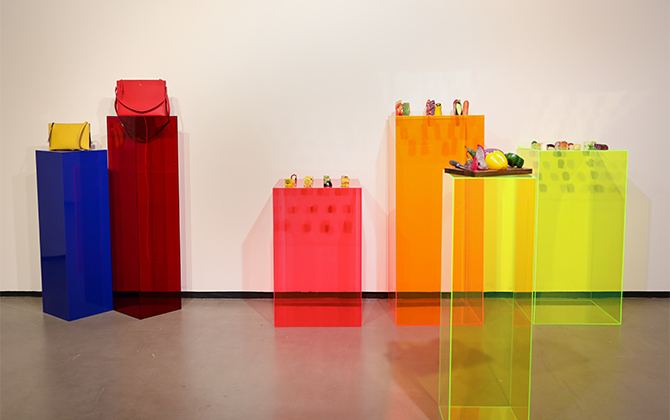 The beautiful artworks are displayed at an exclusive exhibition held at Naila Art Gallery in order to celebrate the "Thinker Program" initiative around Purificacion Garcia's world.
Now, take a look at the world's largest 3D printed building.