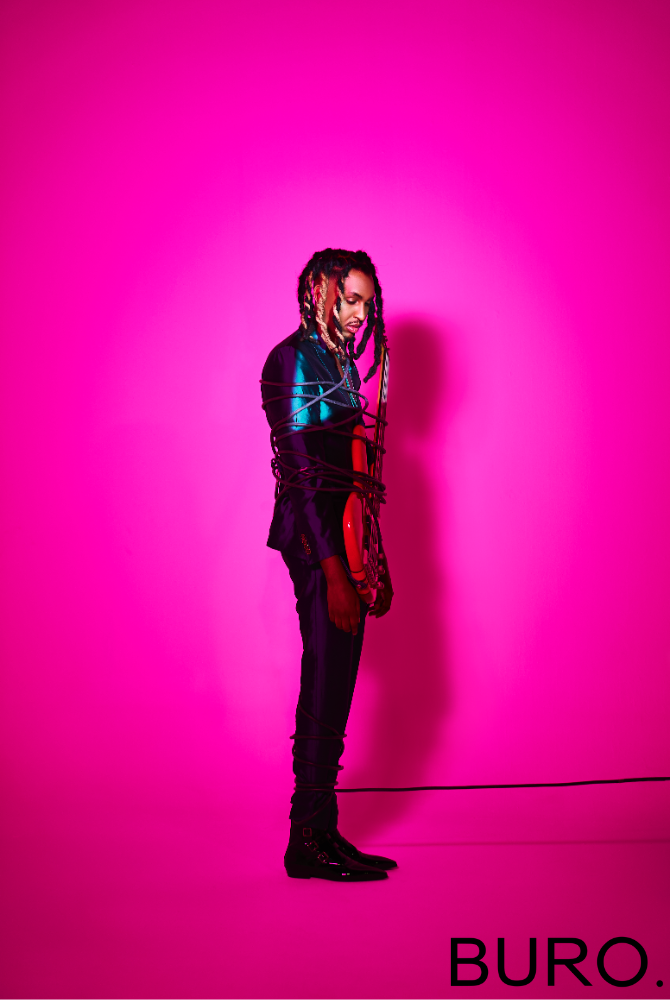 How do you want to be portrayed in the industry?
Someone that rose through roadblocks and went against all odds.
How would you define your music?
Makes you smile when you are angry.
What are your thoughts on the music culture in the region?
Never been more proud of the scene and it's only getting bigger and bigger. I'm happy to be part of this journey.
Who are your biggest music influences?
Heavy metal was a big influence growing up and when I found Arabic hip hop, it blew my mind.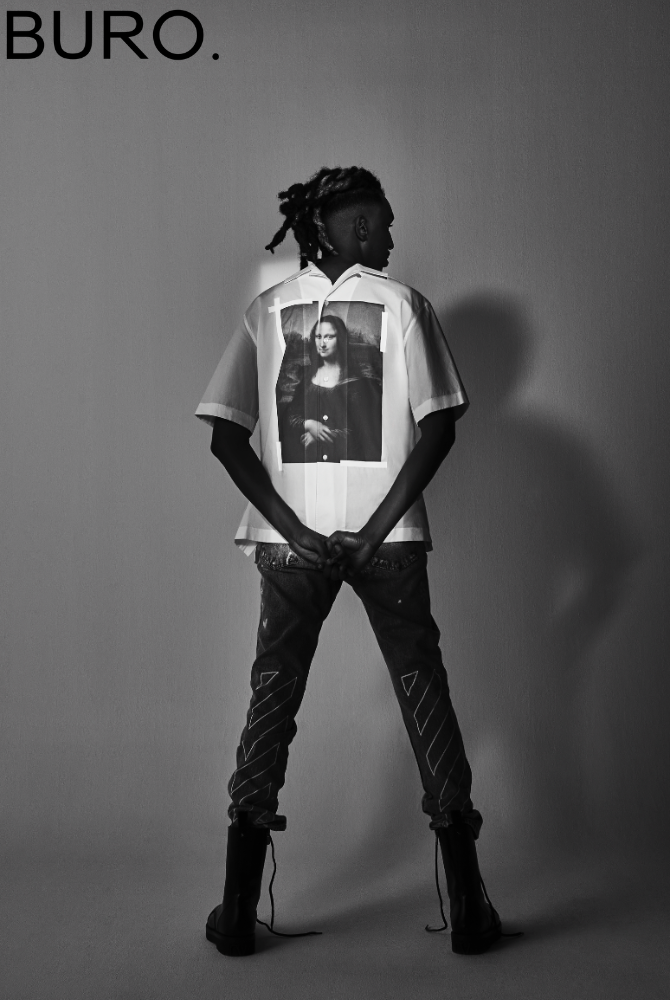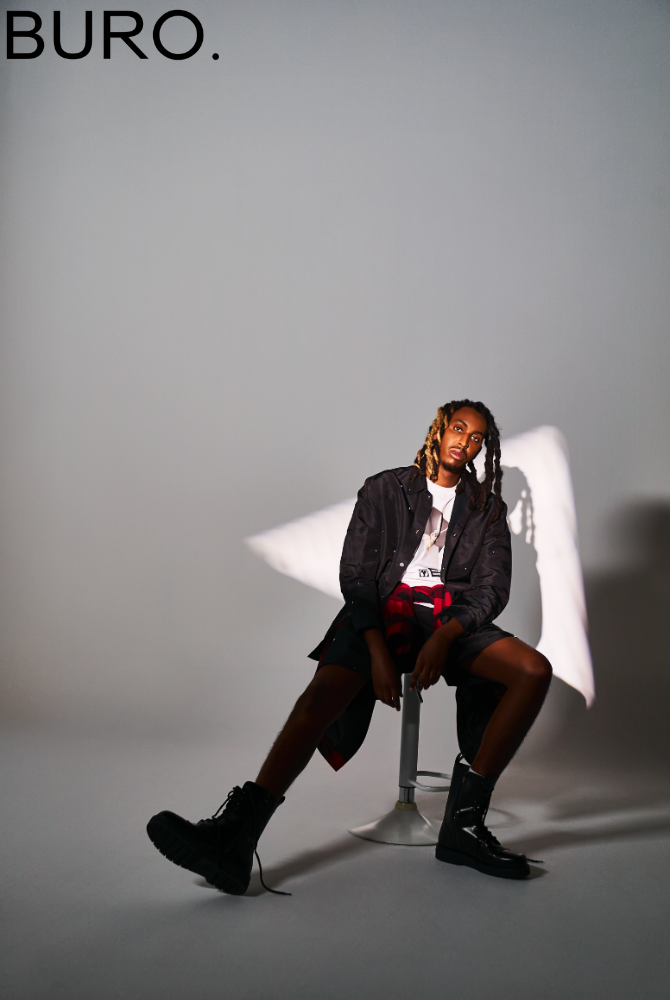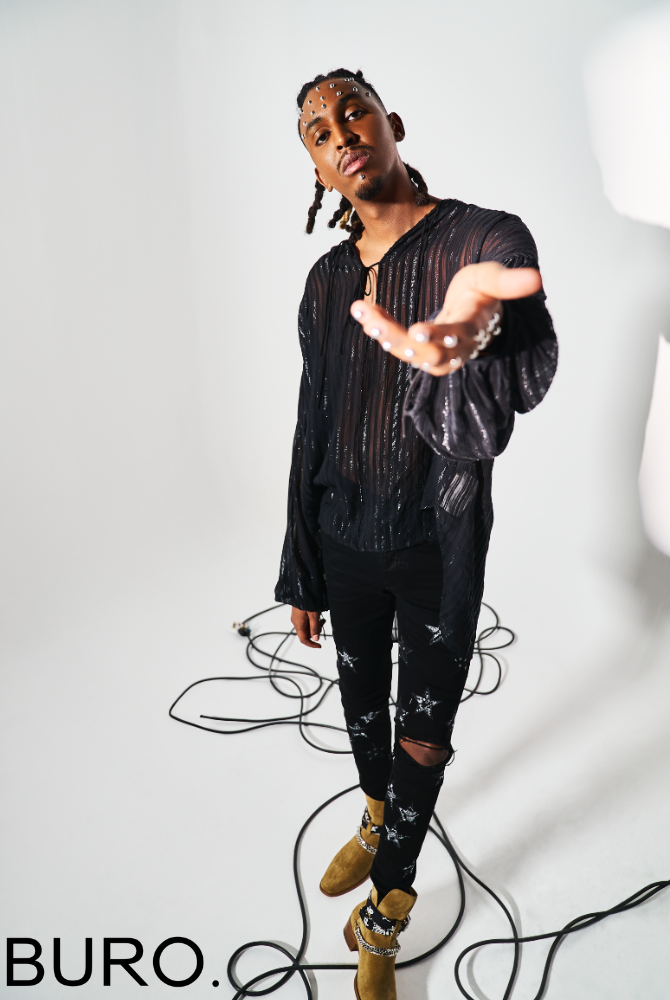 What message would you like to spread with your music?
Stay optimistic – your time will come. Never back down from your dreams.
Favourite rap verse? Why?
لين متى أنا بتمني قاعد لا تنظر واحد فيهم يساعد
تغمض عينك واحد ياخذ مكانك
اقرب واحد فيهم هو اللي خانك
"Until when I'll depend on people? Don't wait for nobody to help you. If you closed your eyes, someone will take your spot and it's going to be the closest person to you."
It's one of my favourite lines because it resonates with what happened to me in the past when I thought a friend would help me in my career to reach what we call success. I find out that he was the one creating those obstacles so I can fail and he can take my spot.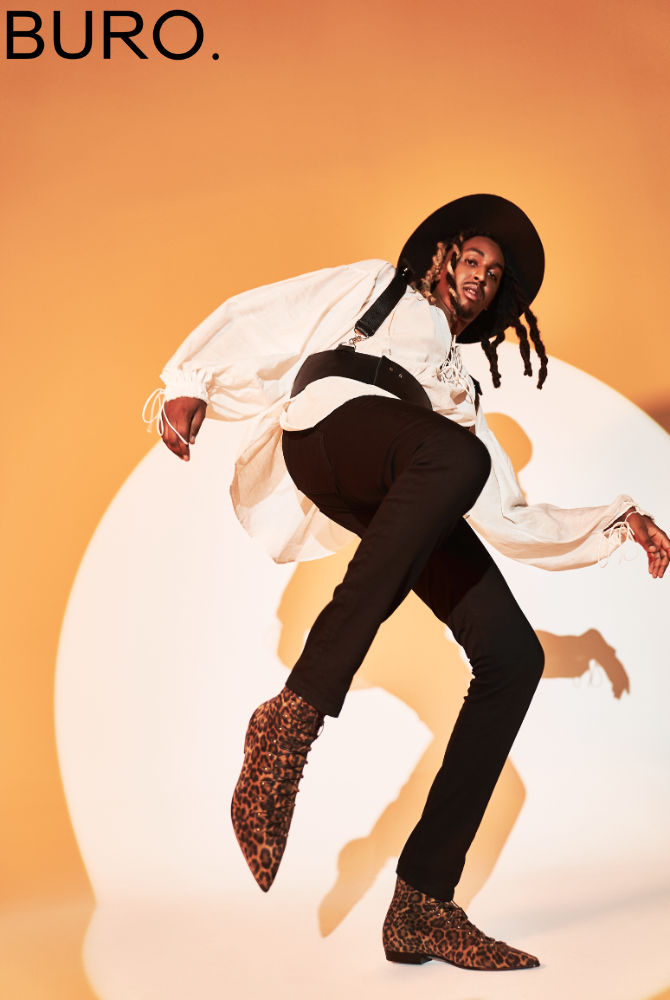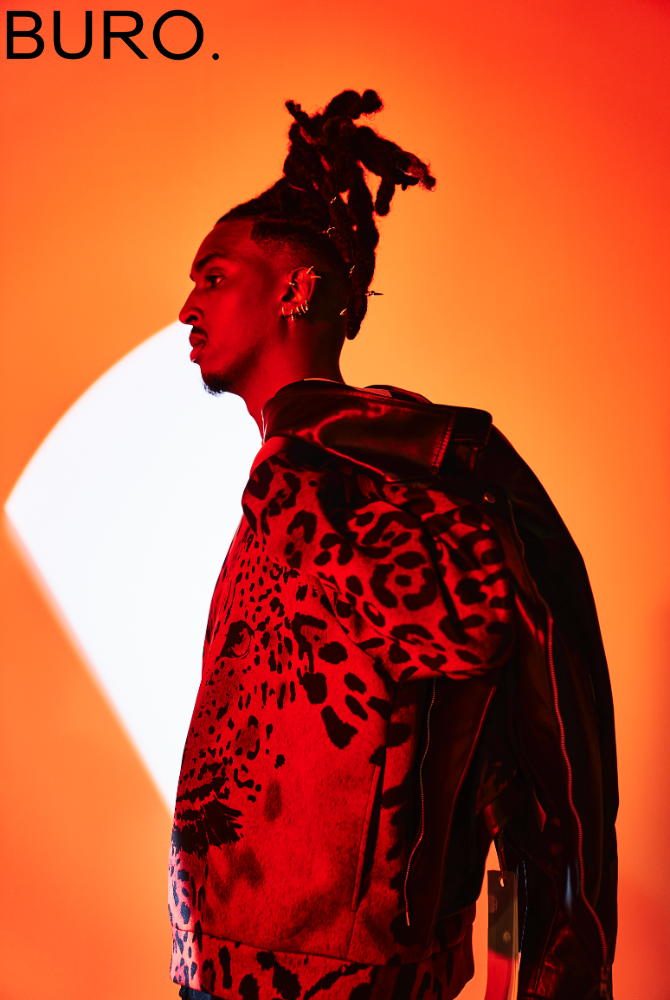 A message to the youth, to those pursuing music would be…

Stay focused! It might not work from the first song. It might take few years but one song can literally pay off all those years.
SENIOR EDITOR: MEERAN MEKKAOUI | SENIOR FASHION STYLIST: JESSICA BOUNNI | PHOTOGRAPHER: MAXIMILIAN GOWER | MUA: MAURO D.HERNAN | HAIR: ANIA PONIATOWSKA FROM MMG ARTISTS