So last month we got seriously lucky with the line-up of events. Alicia Keys was heaven-sent, The Godfather accompanied by a live orchestra at Dubai Opera sent chills down our spine and we totally zenned out at XYoga Dubai. Now this month, there's everything from Art Dubai to a vegan masterclass to a spot of ballet under the stars. If this isn't variety…
Time to brush up on your art know-how
Well, there's no hiding the fact that Art Dubai pretty much owns the month of March. And for good reason. This year marks the 13th edition of Art Dubai with artists from 41 countries across four gallery sections. First up is the Contemporary and Modern section which serves as the core section of the fair with artists including: Sprüth Magers (Berlin, London, Los Angeles), Andersen's (Copenhagen), Galerie MAM (Douala) and Akar Prakar (Kolkata, New Delhi, Jaipur).
Then there's the Bawwaba section which will focus on conceptual works including videos, installations and murals. The section aims to give visitors a curated reading of the Global South. Exhibiting galleries in the first edition of Bawwaba will include Guzo Art Projects (Addis Ababa) exhibiting Kenyan artist Wanja Kimani, Canvas Gallery (Karachi) with works by Kuwaiti artist Hamra Abbas as well as a show of works by Turkish artist Gözde Ilkin by Gypsum Gallery (Cairo).
And lastly, there's the Residents section with 12 exhibiting galleries. The geographic focus for Residents will see a dialogue between the UAE and Latin America. The exhibiting galleries will include: Galeria Revolver (Buenos Aires, Lima) exhibiting Jerry B. Martin, Mendes Wood DM (São Paulo, Brussels, New York), with works by Luiz Roque to Dubai, as well as Luisa Strina (São Paulo), showing Brazilian artist Alexandre da Cunha.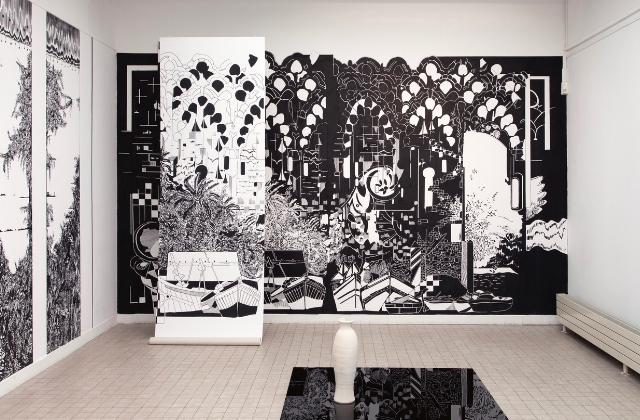 Art Dubai is happening from 20-23 March 2019. For more information visit: artdubai.ae
Get some thrills with the West End's Thriller Live
I mean, who doesn't want a bit of MJ in their life? So, hit West End musical, Thriller, is coming to Dubai Opera over a five-night period. Even if you love just one hit by the pop legend (we're guessing it's Thriller), this biographical musical will have you up on your feet putting on your best Billie Jean moves. Spanning 1982-1995, the musical celebrates the entertainer's career from his Jackson 5 days all the way through to his moonwalk moment. This one's for a feel-good time.
Thriller will be performed at Dubai Opera from 26-30 March 2019 with ticket prices from Dhs275. For more information visit: dubaiopera.com
Learn how to make vegan food
It would be remiss to suggest that veganism wasn't having a strong moment right now. And Dubai is fast-becoming a nirvana for vegans with loads of options across the city for sustainably-conscious eaters. But how do you even cook vegan food? Well, the art is in the preparation. Social Kitchen is hosting a vegan masterclass this month where a trained chef and nutritionist are going to teach you how to make raw vegan protein salads using grains, pulses, nuts, seeds and superfoods. After the class you can choose to have a group meditation, colour aromatherapy or even an oxygen therapy session. Super fancy. Oh, and they'll be giveway spa vouchers too. Oh that holistic life…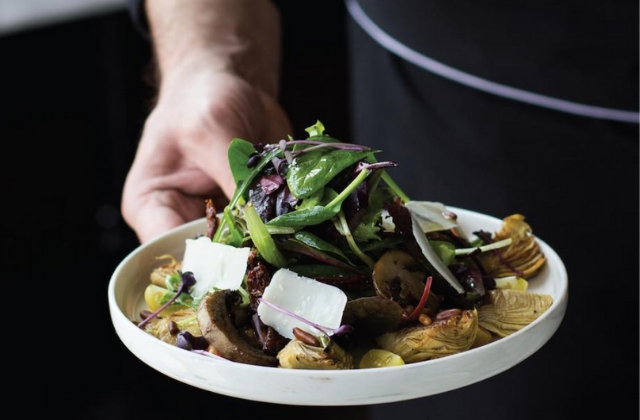 Social Kitchen's vegan masterclass is on 8 March 2019. The price per person is Dhs325. For more information call: 04 323 9444
Watch some ballet under the stars
When the Royal Ballet and The Mariinsky Ballet in St Petersburg come to town, you block out the weekend! If you want a bit of high culture in your life, Four Seasons Jumeirah Beach Resort are hosting a two-night gourmet dining and open plan ballet experience with Lauren Cuthbertson, the Principal dancer with The Royal Ballet and Xander Parish, the Principal with The Mariinsky Ballet in St Petersburg. The duo will be joined by dancers hailing from Staatsballett Berlin, Spanish National Ballet, Dutch National Ballet and more. The show will take place in the hotel's beautiful beach-front garden theatre, followed by a reception where guests can mingle with the dancers and production team. If that's not cultured enough for you…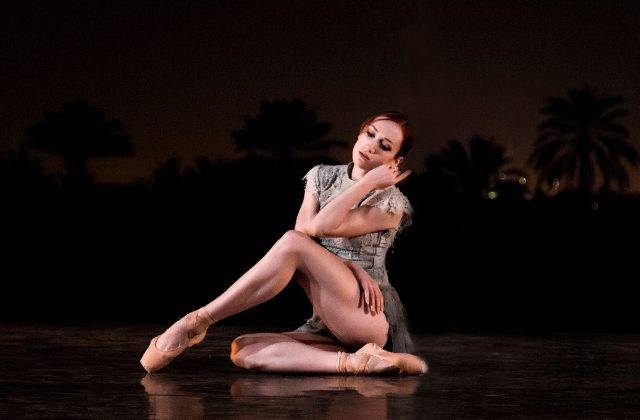 Ballet under the Stars is happening from 10-11 March 2019. Prices start from Dhs500. For more information visit: coventgardendance.com
Channel your inner school kid with Busted
We're literally belting our Year 3000 right now. Ah the days of youth. So, if you thought pop band Busted were out of the picture, you're kind of right. Members James Bourne, Matt Willis and Charlie Simpson went off and did their separate thing in 2007 and then came back in 2015 but have only recently starting doing the rounds again. And now, Busted is coming to Dubai's Irish Village with a suitcase full of their hits, earning them two Brit Awards back in the day.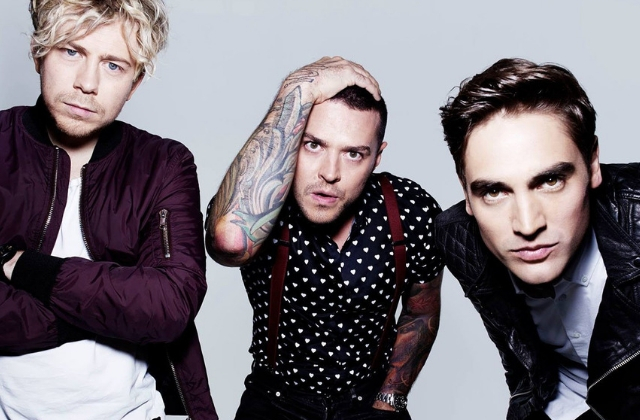 Busted Live is happening on 14 March. Prices are Dhs175. For more information call: 04 239 5000
Now,