In case you haven't made any travel plans this long weekend, we've got just the round-up of events to fill your time with.
With one of the region's most prestigious design fairs taking place this long weekend, immerse yourselves in a world of design and cool concepts by talented artists, or find yourself at Dubai's Media City Amphitheatre trying to find your zen at another edition of YogaFest. Plus, a Lebanese-American musician is making his way to Dubai Opera in case you're looking for a little entertainment and a sparkling display of fireworks will grace the skylines to celebrate Oman National Day.
Here are the details…
Dubai Design Week
Dubai Design Week has officially commenced and there are just a few days left until it comes to an end. There's still plenty to see, do and experience as this year's line-up is a pretty exciting one. There's several exhibitions, talks, installations and workshops to see including Downtown Design (the Middle East's only trade fair dedicated to high-quality design), Nemozena x Liz West's Aglow masterpiece (very Instagrammable) and discussions on the design landscape in the region by experts from Beirut, Amman and Casablanca.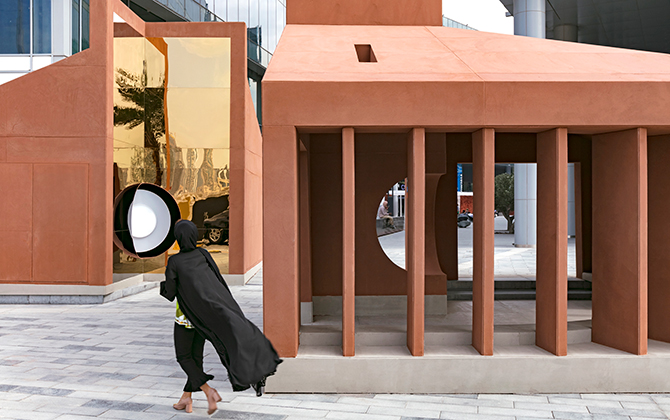 Dubai Design Week will run until November 17, 2018, and will take place across the city.
YogaFest
This month, it's been all about fitness with the Dubai Fitness Challenge taking over the city with healthy initiatives and sporting activities. This weekend, in particular, there's a fun new opportunity that will shine the spotlight on yoga. YogaFest has a jam-packed schedule that will offer yogis of all ages free-to-attend yoga sessions (powered by some of the city's best-known instructors and practitioners), meditation and holistic circles, yoga-related activities, healthy food vendors and exciting retail spaces, too.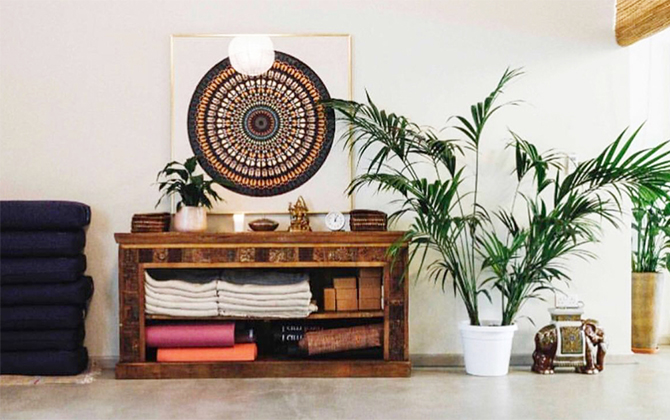 YogaFest will take place from November 15-17, 2018, at the Dubai Media City Amphitheatre.
Oman National Day
The country is gearing up to celebrate its fellow brothers and sisters in Oman this long weekend, as the neighbouring country is celebrating their National Day on November 18, 2018. It's just a short drive/plane ride away, but if you're not able to head over to Oman this weekend, the UAE will be celebrating here with a slew of activities, including several stunning firework displays taking place across the city.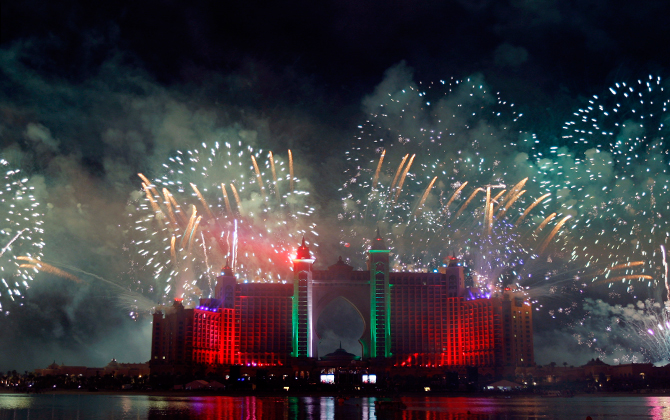 Oman National Day will take place on November 18, 2018.
Guy Manoukian at Dubai Opera
If you're looking for a musical experience this weekend, you're in luck. Guy Manoukian, the Lebanese-American musician, is set to grace the stage at Dubai Opera with internationally renowned masterpieces, along with his own orchestra who will also be performing at the concert. Perfect for music enthusiasts in the region, Manoukian (who once filled the Sydney Opera House) will perform favourite Arabic classics from music icons including Om Kalthoum, Abdel Halim Hafez and Zaki Nassif to name a few. You might want to book your tickets quickly for this one.
Guy Manoukian will perform on November 17, 2018, at Dubai Opera.
In other culture news, find out which jewellery maison was just named as the official lead partner for the Abu Dhabi Art Fair 2018.