After the run of the 'big four' fashion weeks in New York, London, Milan and Paris, Los Angeles' fashion circuit tends to suffer by comparison. However, lately, the mounting evidence is hard to ignore as the City of Angels is solidifying its post as a burgeoning fashion hub courtesy of the power players currently shaping the city's fashion future.
Warming up to the West Coast, brands including Saint Laurent (the brand held its Spring/Summer '20 show there) as well as LA-born and -bred Rodarte (its Fall/Winter '19 show was a homecoming occasion) were basking in the California sun and now, more so than ever, fashion continues to build in the city's favour.
Together, Krista Smith and Tania Fares (Lebanese philanthropist and Founder of Fashion Trust), have launched a new book that gives a true insight into both the men and women who have been instrumental in making fashion what it is today.
Titled Fashion in LA, the Phaidon-published book puts the spotlight on 41 designers and their brand identities. Off the runways and the red carpets, the in-depth guide highlights their core and fundamental practices with examples including an insight into Raquel Allegra's organic, enchanting tie-dye silks or even Rosetta Getty's classic LA architecture-inspired eveningwear.
What you'll find in the book? Fashion in LA comes alphabetically organised by designers and feature exclusive interviews and a selection of images of each designer in their studios, then complemented by runway looks or of their works over the years.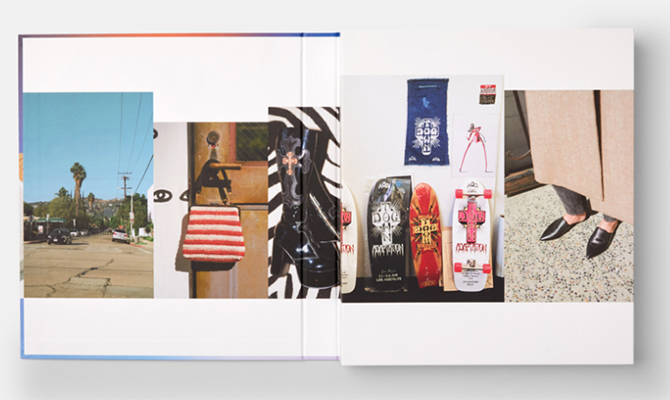 It's a true insider's guide to any fashion lover out there.
Fashion in LA is now available for purchase at phaidon.com/fashioninla.
Now, read more about Virgil Abloh's Figures of Speech Special Edition book.