In a partnership with Dubai Design District and bolstered by the support of Dubai Culture, Dubai Design Week makes its triumphant return to its cherished home in Dubai Design District (d3) from November 7th to 12th. This year, it promises a grander spectacle than ever before, with an abundance of events, exhibitors, and visitors on the horizon. This extraordinary event, free for all to partake in, will unveil its most eclectic array of happenings and attractions. Expect captivating exhibitions, visionary new creations, delightful pop-up installations, enlightening talks, hands-on workshops, and a host of pioneering design initiatives that will challenge your senses.
A standout feature of this year's program will be the awe-inspiring outdoor installations, a breath taking marriage of design, science, and technology. Witness the reclamation of materials from our past, transformed into innovative, sustainable forms. Experience immersive public interventions constructed from unexpected materials like palm leaves, loofah, sugar, and paper pulp, with the forefront of architectural innovation displayed through 3-D printed marvels. Dubai Design Week sets its sights on attracting over 150,000 visitors to d3's vibrant global creative hub. Among them, you'll find architects, designers, visionary thought leaders, influential trendsetters, and curious minds from the region and beyond. In doing so, it reaffirms Dubai's position as the unrivaled design and creative capital of the Middle East, solidifying its status as a UNESCO City of Design, where imagination knows no bounds. Here's what to expect:
Downtown Design: Be part of the Middle East's premier showcase for contemporary design. Dive into the latest collections, innovative products, and design solutions, all while immersing yourself in creative concepts, installations, experiences, and industry events. Explore the cutting edge of interior design, furniture, lighting, and home accessories.
ABWAB: Witness regional design talent from across the Middle East, North Africa, and South Asia in action. Emirati architect Abdalla Almulla will craft an architectural pavilion focused on sustainability and materiality, featuring a roster of captivating interventions and performances.
Urban Commissions: Calling all designers and architects to propose pioneering outdoor furniture designs with a responsible design approach. The winning design, chosen by a panel of design experts, will be unveiled at the festival in d3.
Installations: Traverse d3 and be captivated by over 20 outdoor installations and projects. Experience the fusion of design, science, and technology as they breathe life into traditional materials and spark sustainable innovation. Notable features include The Altostrata, a 3-D-printed pavilion made from biodegradable sugar-based PLA, and eco-cooling walls constructed from loofah and a paper pulp modular system.
Exhibitions & Pop Ups: Immerse yourself in exhibitions showcasing the latest in design from the region and beyond. The UAE Designer Exhibition will spotlight emerging designers, while 100/100 Best Arabic Poster documents the Arab world's visual culture. The Royal College of Art from London presents sustainability, design, and emerging technologies, among other presentations.
Talks, Workshops, and Masterclasses: Engage in a variety of talks, workshops, and masterclasses suitable for all ages. Learn from renowned practitioners, including the opening keynote by Lidewijk Edelkoort at The Forum in Downtown Design.
Marketplace: Don't miss The Marketplace on November 11th and 12th, where you can take a piece of Dubai Design Week home. Explore a curated outdoor shopping experience featuring the city's finest creatives, artisans, and small businesses. Discover handcrafted goods, sustainable products, delectable food, and family-friendly activities at the heart of Dubai Design District (d3).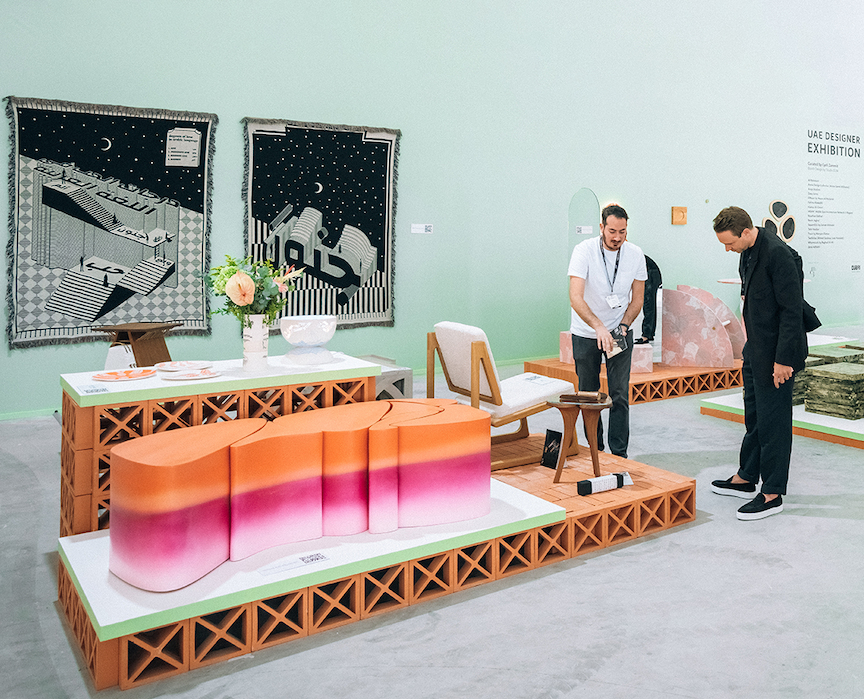 ALSO READ: DIOR GIVES THE PARIS SAINT-GERMAIN SQUAD AN ELEGANT MAKEOVER.