It was back in 2021 that Dior took up a first-of-its-kind assignment – to dress the French capital's premier football club, Paris Saint-Germain. A two-year contract was signed between the two Parisian powerhouses, where Dior promised to provide the team's official wardrobe. Honoring its commitment, Dior has been dressing the Paris Saint-Germain boys, adding a touch of elegance to their athletic wardrobes. This season is no different.
Kim Jones, Artistic Director of Dior Men, has, yet again, crafted an exquisite line for to the Paris Saint-Germain squad. Drenched in a dense palette of black, blue, and gray, this collection is more than just a uniform; it is a statement of style, sophistication, and Parisian panache.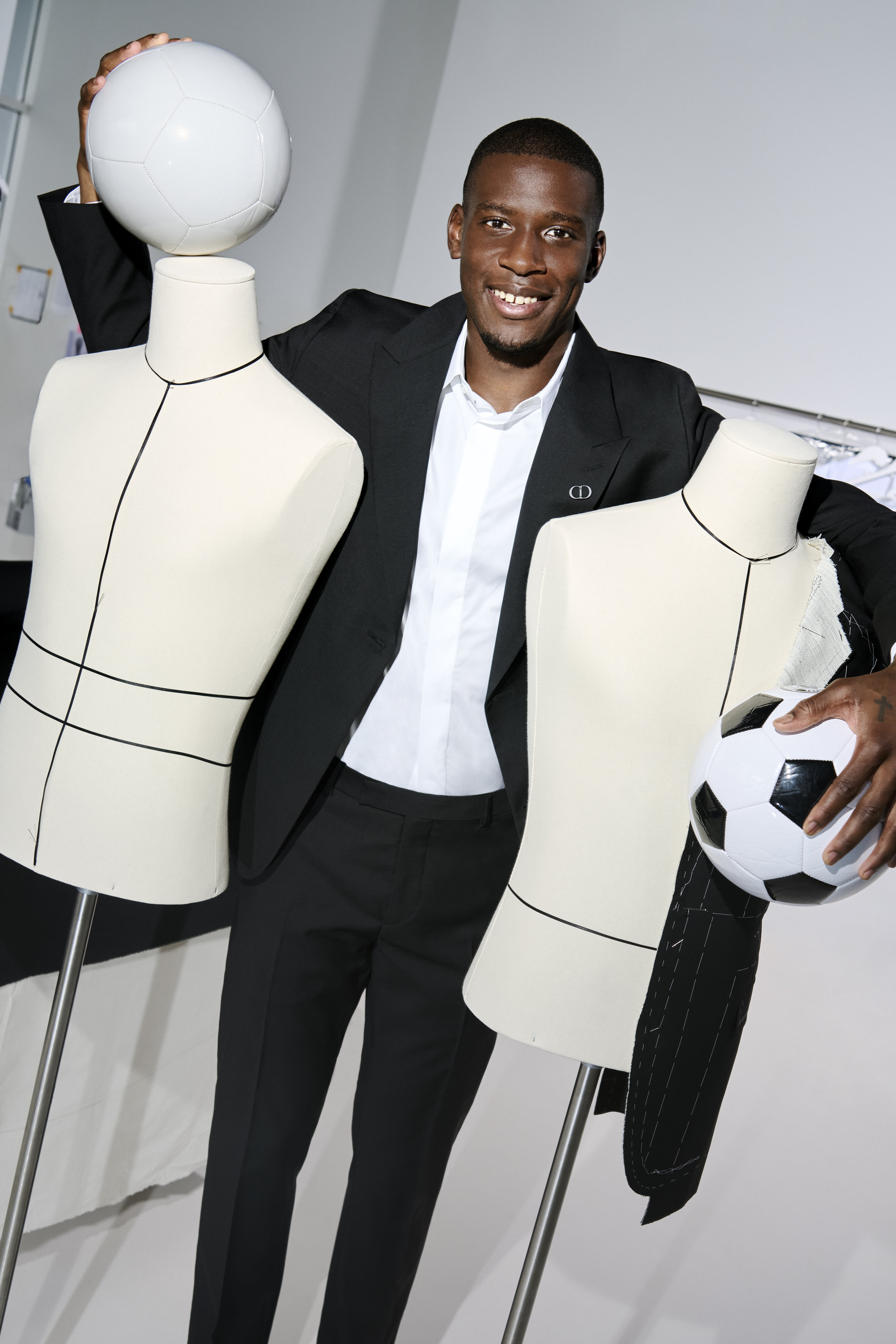 The Dior x Paris Saint-Germain collection features relaxed silhouettes in the form of a Harrington-style jacket, a knit sweater, and an Oxford shirt. As a part of the collection, one can also spot the Dior 'Explorer' loafers punctuated by the iconic 'CD' logo. The loafers are a fusion of sports and luxury fashion, symbolizing how luxury and athleticism coexist.
Further, the 'Hit the Road' backpack and toiletry bag, adorned with the unmistakable 'CD' diamond motif, inject the collection with Dior's touch of decadence.
A sophisticated double-breasted suit, accentuated with a strap and sublimated by a lapel pin, is meticulously crafted in Dior's ateliers. Stamped with Monsieur Dior's initials, the tailored suit is a testament to Dior's savoir-faire. The Dior x Paris Saint-Germain collection is finished with a set of unique accessories: a cashmere scarf, a silk tie, and a reversible belt.
This collaboration transcends the world of fashion and sports; it's a celebration of the of two seemingly disconnected worlds, where sportsmanship meets sophistication, and where the pursuit of excellence knows no boundaries.
ALSO READ: RAMI AL ALI MAKES HISTORY AS THE FIRST SYRIAN-BORN DESIGNER TO BE LISTED ON BOF500.