Saudi Arabia has been in the news on several occasions of late thanks to a slew of positive updates coming out of the Kingdom. Following on from the news that the General Directorate of Passports is hiring women for the first time, Art Jameel has just announced that it is building a new art centre in Jeddah that is set to change the cultural landscape in the city.
The complex will be called Hayy: Creative Hub, derived from the Arabic word for neighbourhood, and is scheduled to open in the spring of 2019. The 17,000-square-metre space will act as a home for galleries, comedy clubs, cafes and design studios, as well as an incubator for local talent.
Focusing on the wide spectrum of arts from design to filmmaking, photography, playwriting and more, Hayy: Creative Hub will be designed by ibda design to be a light-filled, inclusive space spread across three-storeys with a central outdoor courtyard.
Antonia Carver, the Director of Art Jameel told Buro 24/7 Middle East, "Hayy: Creative Hub has the potential to be a game-changer in Jeddah, given the way the complex is set to become home to such a broad set of cultural endeavours – including theatre, performance, filmmaking alongside the visual arts. The Hub, with an Art Jameel-run arts centre and theatre acting as the anchors, surrounded by like-minded cultural partners (art galleries, design initiatives, cafes, a comedy club, digital studio and entrepreneurship space), has been designed specifically with Jeddah's creative scene in mind. We're thrilled with ibda design's approach to the building and the way they've set out to create a wholly contemporary, functional and community-oriented structure while referencing Middle Eastern typologies of the shaded colonnade and central courtyard-as- meeting-point."
The opening is the second big project for Art Jameel, with the Jameel Arts Centre scheduled to open in November of this year on Dubai Creek.
See the proposed design below: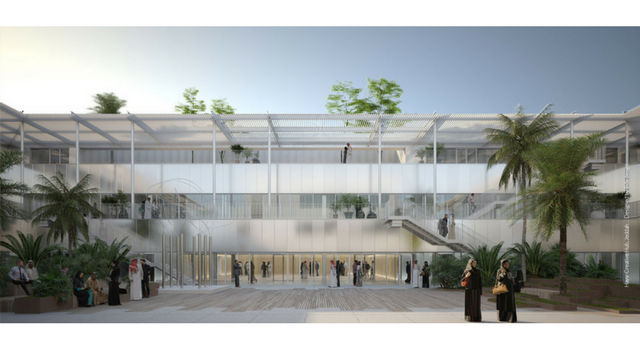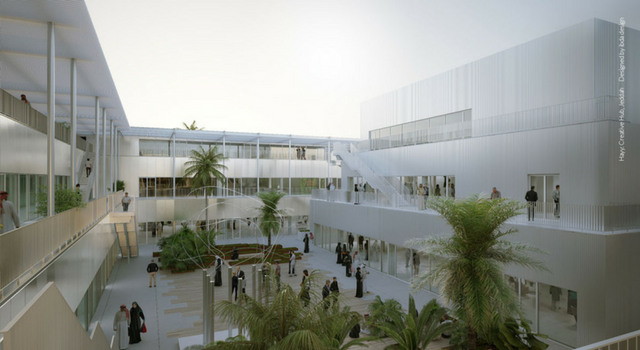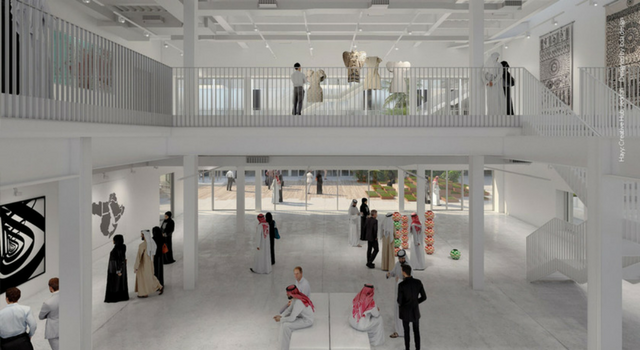 Then, read Buro 24/7 Middle East contributor Hatem Alakeel's interview with Saudi art curator Hamza Serafi.