MC: Phoebe. Help me.
PM: Shoot!
MC: I fled London two weeks ago. I must admit, it all felt a little bit exciting as my train pulled out. Sort of like the last ark leaving planet Earth in a Luc Besson film. And that means I'm back with my parents, playing PS4 and being a teenager. But it also means I've retreated into teenage habits, and teenage skincare in that there is no skincare.
PM: Ah, thinking of skincare at a time like this. You are to me, a beauty editor, as what The Girl With A Pearl Earring was to Johannes Vermeer before he smoothed her warts with oil paints. What's on your shelf, or not as the case may be?
MC: I don't have warts. But I do currently look like a jacket potato, slowly baking in the warm glow of a Yorkshire housewife's tropical central heating. I'm a bit pale, a bit dry, and a bit scabby. I've pilfered my mum's stash of The Ordinary but not sure I'm using it right.
PM: Aha. I will do my utmost to transform you into a sweet, fluffy potato housed in a glowing, uniformly textured jacket potato. Please load your internet browser.
MC: I'm locked in, sunshine!
PM: An elaborate skincare routine is where it's at right now. Not least on your bi-weekly work Zoom, where glowing skin is the new status symbol. (Forget the cylindrical wine cellar that's rising from your CEO's cellar come Quarantini hour). To begin, we cleanse.
MC: Cleanse…
PM: That thing where you rub a bar of soap on your face, except you're not rubbing, you're gently sweeping in overlapping circles, working systematically around your face. And it's not soap, it's Dr Barbara Sturm Cleanser, £45. And you'll need a muslin cloth, Muz.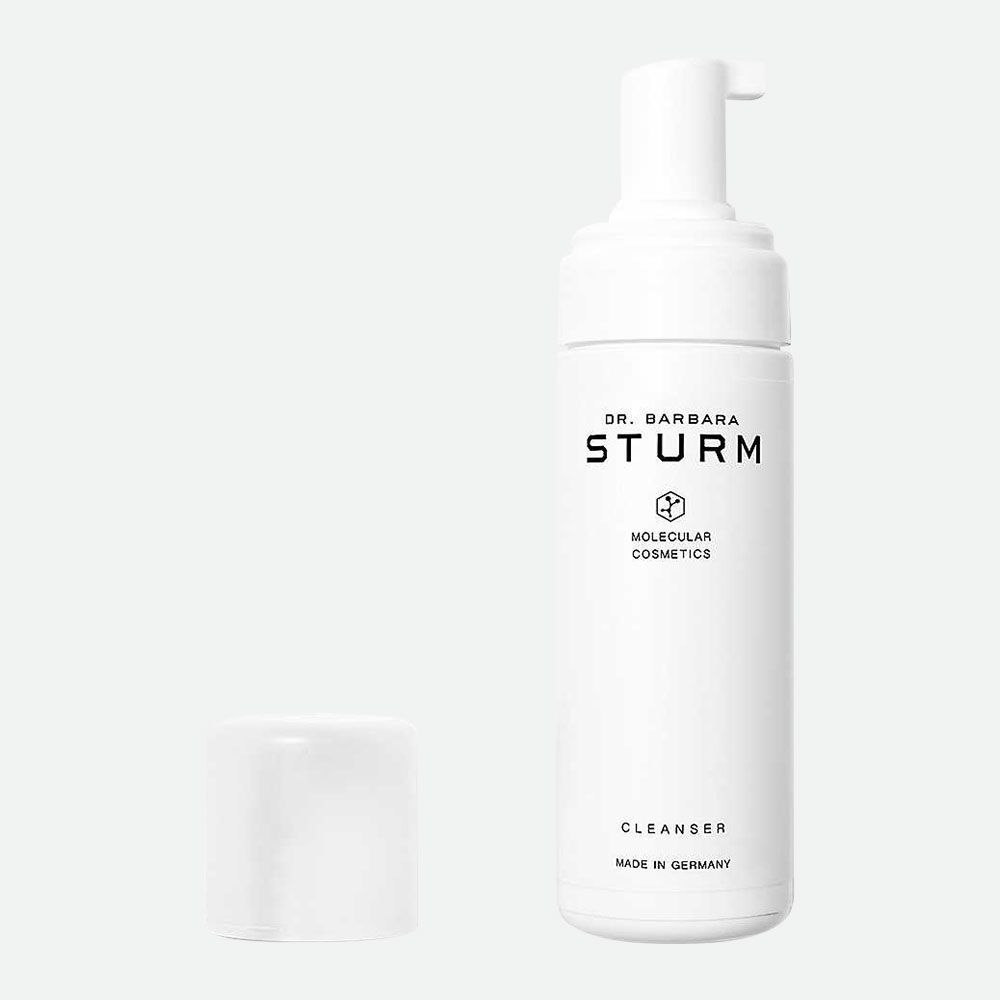 MC: *Googles muslin cloth*. Cleansing. Okay, I can cleanse. I can muslin cloth, too.
PM: Next up, get yer mam's The Ordinary Salicylic Acid 2% Solution, £4.20, which gets rid of spot-causing bacteria. Remember: Active ingredients (of which salicylic is one) should be applied early in the layering process so that it can penetrate deep into skin and do its thing.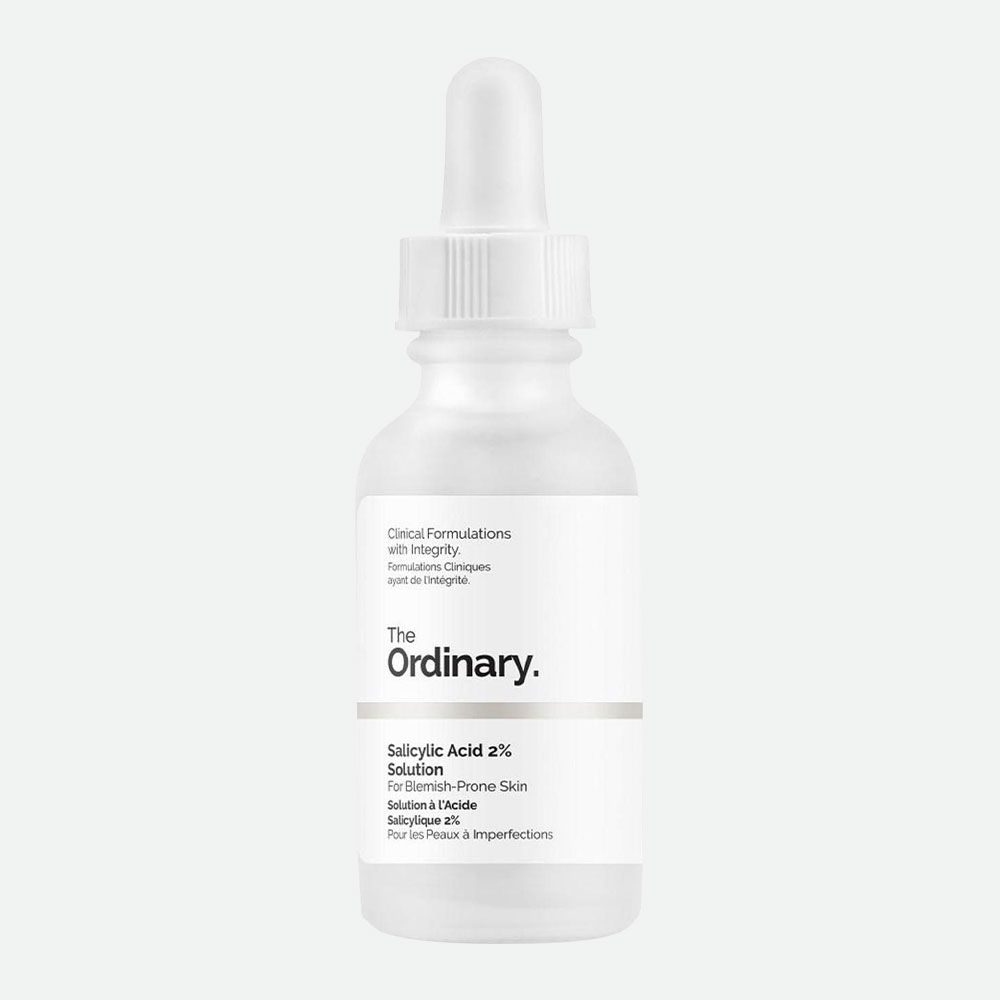 MC: And is there anything to boost skin that's locked indoors all day?
PM: Is there! Vitamin C. Think of Clinique Superdefense SPF 40 Multi-Correcting Gel, £42, as Sunny D for your skin. That luminous liquid of yore, just without all the sugar. Plus gel textures are a light and cooling antidote to the greenhouse you call home.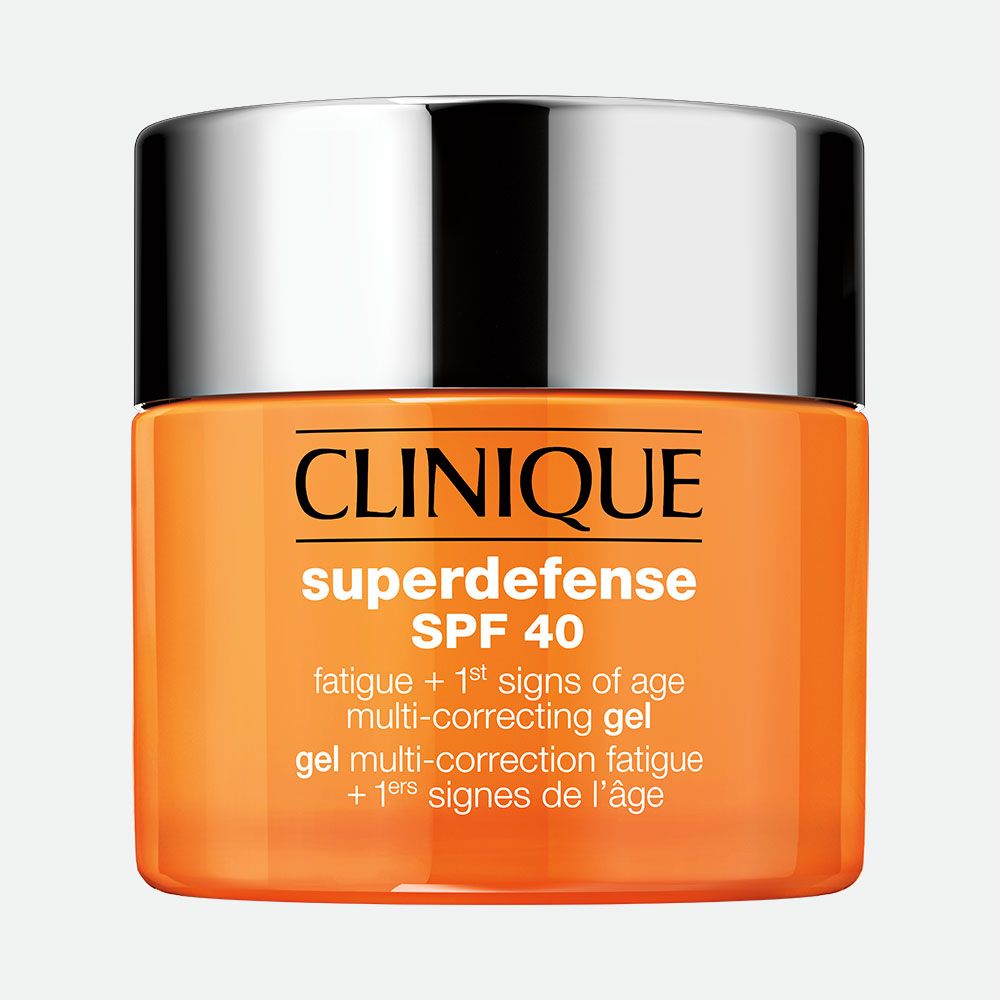 MC: And something for hydration? Because my skin is Saharan: an oasis in a desert, just without the oasis part.
PM: That's where hyaluronic acid comes in. A nifty molecule that holds up to 1000 times its weight in water. It floods the dehydrated, deflated bits with moisture – the very thought is gratifying. Peter Thomas Roth Water Drench Hyaluronic Cloud Serum, £56, will have you admiring yourself in the mirror on the stairs, pressing at your newfound plumpness.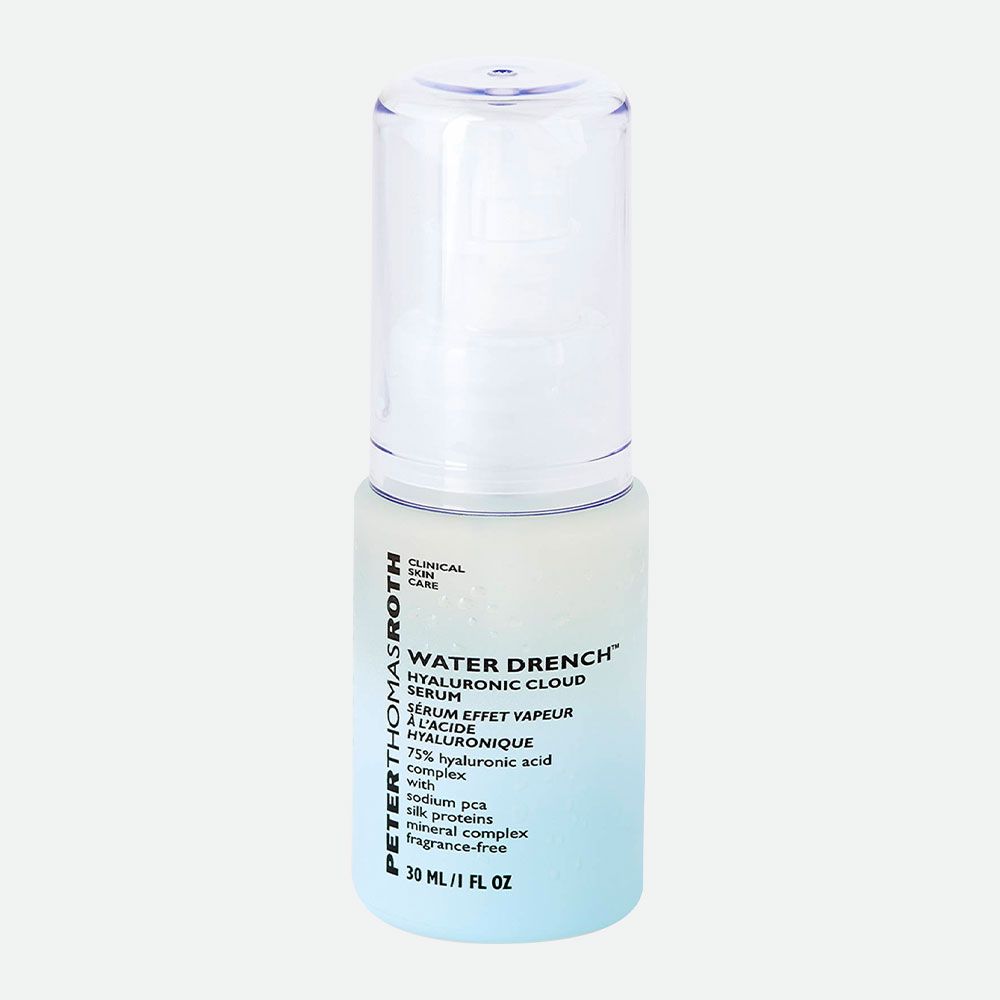 MC: So Vitamin C, hydration, a cleanse. These all sound like very healthy things. What next?
PM: Then you've gotta lock it all in with moisturiser.
MC: What'll cut through my parents' climate changing central heating?
PM: Avene Hydrance UV-Rich Hydrating Cream SPF 30, £11, is cheap but very cheerful. And there's SPF, which is needed every day, but especially now mercury is rising. And yes, even if you're indoors with no way out – UVA rays penetrate glass, and in turn your skin! If in doubt supplement with a misting of La Roche-Posay Anthelios Invisible Face Mist SPF 50, £14.
MC: Any last tips for a novice like me that has only just understood the importance of suntan lotion?
PM: Yes! I know you're partial to a nightcap, so let me introduce you to retinol. Best before bed, because skin goes into an intense regeneration phase while you sleep.
MC: A what-i-nol?
PM: It's a vitamin A derivative which is a powerhouse ingredient that works on everything from tone and texture to lines and wrinkles. Medik8 r-Retinoate Youth Activating Cream Intense, £210, pays dividends that far surpass a hangover. You will pray to the skincare gods that such sorcery exists – you'll think, ah, what a time to be al…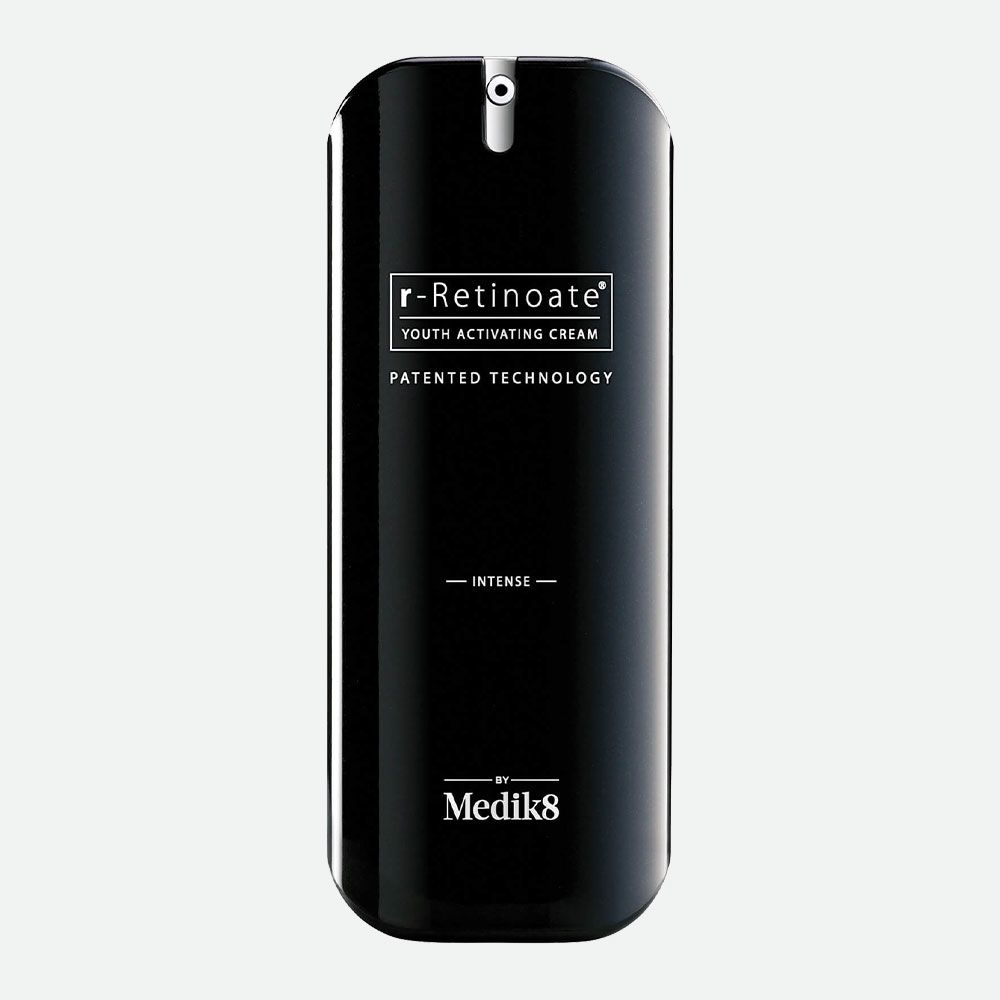 MC: Good job that I'm not paying for my own food bill: this seems like a far more noble investment.You have saved me. Once this is all over, I shall embrace you, and you'll feel the blessed cheek of a seraphim angel upon yours.
PM: Go in a caterpillar, come out a butterfly and all that. Catch you on the flipside.
First published on Buro247.com.
In other beauty news, read our interview with Jérôme Touron on Hermès' new beauty métier.