In 2016, Louis Vuitton had the olfactory world talking as the French luxury maison announced its return to the fragrance industry with seven beautiful scents. The momentous collection (which was crafted by master perfumer Jacques Cavallier Belletrud and fronted by French actress Léa Seydoux) was also celebrated one year later by seven Middle Eastern personalities in a special project.
The beloved collection has now reached its 10th fragrance with the introduction of Cœur Battant, and the journey continues with yet another luxurious layering of notes.
The new scent (also developed by Belletrud) bottles a floral energy, complete with a woody essence — evoking the perfect summer afternoon. Conceived and composed in perfumer Belletrud's creative atelier in Grasse, the field of flowers were a source of inspiration as Egyptian jasmine flower dominates the richness of the new scent.
Cœur Battant also carries the essence of a juicy pear, a chypré base of pure patchouli and moss, too.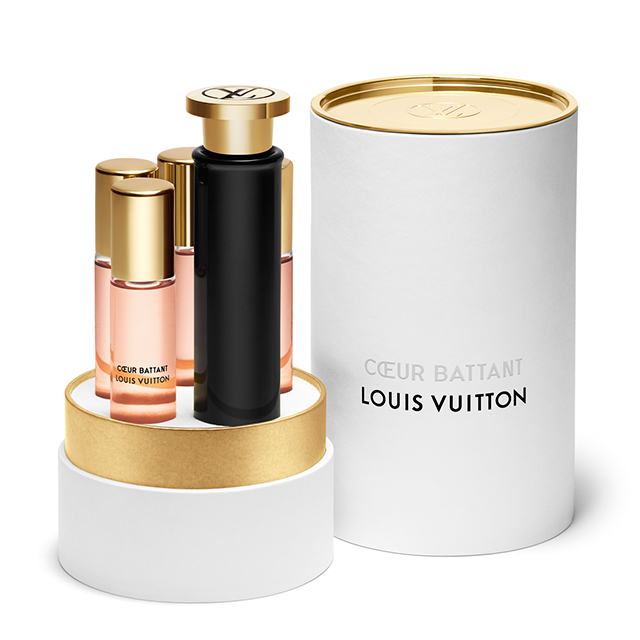 The new fragrance, Cœur Battant, will be available at select Louis Vuitton stores and at louisvuitton.com from September 5, 2019.
In other beauty news, Celine may soon be launching a line of fragrance, too.