In 2017, Angelina Jolie was confirmed as the newest face of Guerlain and she was the right fit from the very start. The actress/philanthropist officially made her debut for the luxury French beauty house shortly after with a campaign for the Mon Guerlain fragrance, and two years later, she's back in front of the lens for another special campaign.
This time, the fifth iteration of Mon Guerlain (Mon Guerlain Eau de Parfum Intense) takes the spotlight and Jolie bares her meaningful tattoos in a short film directed by Oscar-winning cinematographer Emmanuel Lubezki. What makes the campaign even more special is the link it has to the actress' personal life as, not only is it captured in the rural surroundings of her Cambodian home, but the music behind the film, Wild Thing, was written by her uncle, Chip Taylor.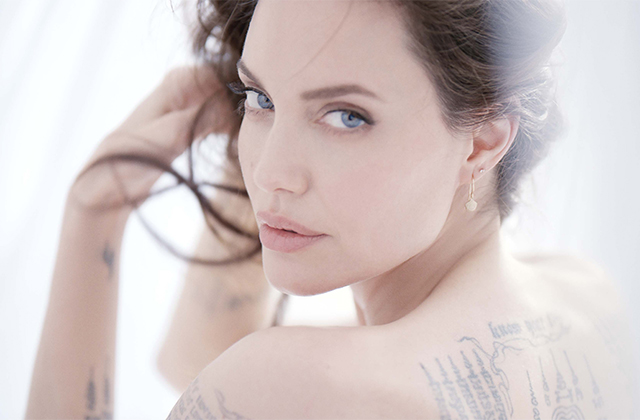 Jolie's relationship with the house continues to strengthen and here, we learn more about her relationship with Guerlain, the lessons she teaches to her children and how we can all, save the planet – together.
What are the main values you want to translate to your children?
Kindness. I think, I found that as they grow up, they're very strong individuals. They're very open minded and they are very kind. I try to lead by example, I try to just be kind and gracious, as my mother was. And loving and tolerant. But, when there is a fight that needs to be had, get in there, and give them the strength to do it. I think it's a lot of knowing the freedoms you have, knowing the things that you've been blessed with in life, and making sure that you don't just sit with them and that you help others to protect their own. So I hope a little bit of fight within. I think if you're humble, if you always remember your place in the world and if you always remember, we're all just very, very human. We all will never live forever. We're all very flawed, we all have our different ways, and some of us are more fortunate than others in many different ways. But to know that you're just a very tiny piece of this bigger world, and this bigger picture of humanity, and to stay humble and gracious.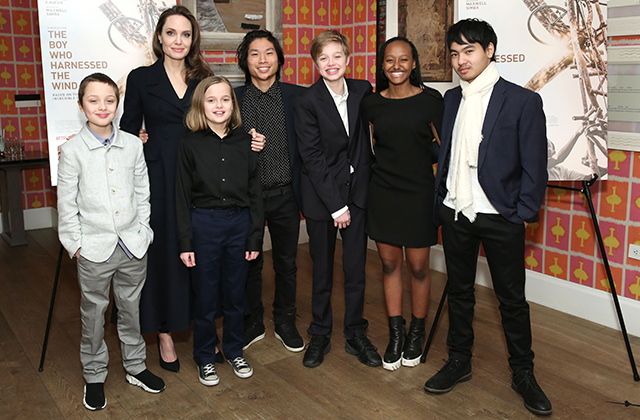 What are your daily actions and gestures to save the planet?
I just try to be responsible where I can, but I'm not perfect in any way. It's not easy, and with six children, it's not easy to have some perfect idea of how to run a perfect home, where everything's perfectly recycled. These things, I do my best to explain to the children the importance of all of these things. To help them to understand, to educate them, to travel with them, to help them see how things are affected. Of course my children spend a lot of time in countries like Cambodia and Ethiopia, and around the world. So they see the effects of the damage done by the rest. And of course, I do have these projects around the world where I try to work with local people and empower them to be able to do more, and take care of the environment.
How did you succeed in bringing Guerlain to Cambodia? Was it not difficult to bring them into Cambodia?
No, they're adventurous. We have, part of what I have learned from them, from Guerlain, about creating a scent, and so much of that is exploring other countries, cultures, scents and product around the world. And so they've already done so much to explore and to appreciate.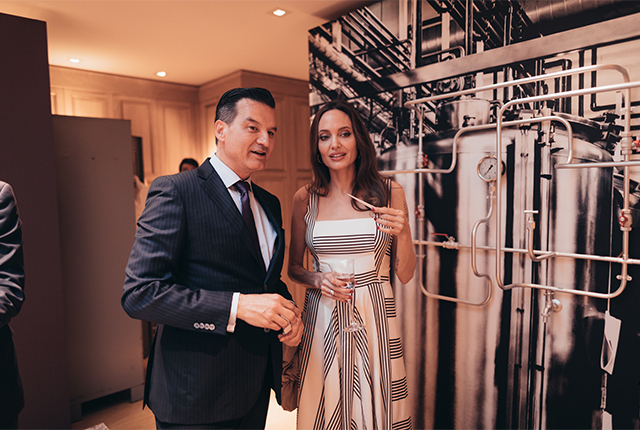 Certainly Asia and South East Asia is not foreign to them, it's connected. And we spent a lot of time talking about the ethos of the company and biodiversity. And I work there with many of the farmers, preservation, and job creation, and so we speak about that as well. So it was very good.
Before the Guerlain shooting session for Mon Guerlain began, you officially got your passport as a Cambodian citizen? How was that?
Yes! I'm a Cambodian citizen, proudly. So I had to get some paperwork updated and yes, we all sat together, we took a blessing and it's wonderful to work with a company who said: "I think we should just take time" and everybody's always rushing. And everybody, without question, understood and everybody wanted to take a moment and just be there, and be grateful, and be quiet. It was very special.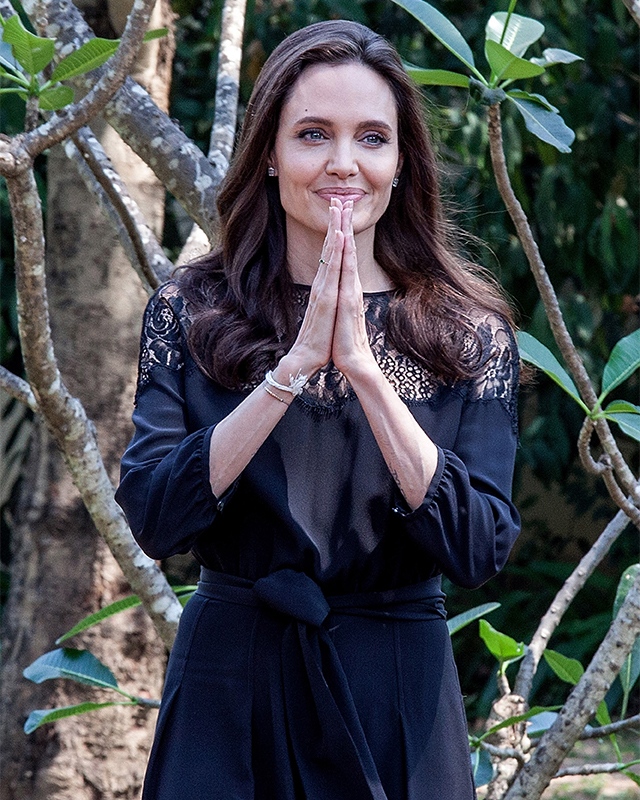 Can you tell us about a specific memory you have about your mother and Guerlain?
Yes. Well, y godmother is here today,  Jacqueline Bisset and I was of course, raised with her as well, as my mother was not there. She never wore makeup and she never took that kind of care of herself. She didn't quite know how. It's one of the reasons why she so wanted Jacqueline to be in my life, so I could help. When I was young, I remember my mother taking me to an event to save the rainforest. We've known for so long, then why can we not get a handle on this? Why can we not stop these things in new places that are getting worse? So, all I know I had to do was to try and hold on to one piece and work very hard to protect it.
I'm so grateful and I'm so excited to be working with Guerlain to bring more to this area and to start this programme. And what I learn from it, I hope we'll be able to replicate this across the country and in other areas. And that's what each of us can do — something small, make sure it works, be absolutely sure how it works, be knowledgeable, and hope we can, by practice, show that to be responsible with land is actually the better practice. It's even a better business. And we hope that that can at least hold back some of the damage.
For the new Mon Guerlain Eau de Parfum Intense advertising campaign, can you talk us through the music choice "Wild Thing"?
Well, the company chose the music but it was a discussion we had when we first met. We were getting to know each other, and we were talking about family and having a creative family. And at one point I said: "Oh and my uncle is a songwriter and he wrote this song called Wild Thing. His name is Chip Taylor.
Do you feel like a "wild woman"?
Of course! Personally for me, there's this is freedom I have, and I think often a lot of women do not have this freedom. Within every woman, of course, is a soft woman, a gentle woman. But often we can't be as soft, and free, and wild, and open, as we deserve to be. There is a lot that is in our way to reaching our full potential. But of course, we all have it in us.
I think every woman has all facets in her personality and I think, often one of the difficulties for us in life, is it's as if, we even speak today as if we have all these freedoms and rights and understanding. And we have very, very far to go for our rights and freedoms. And what if we do not? We should be allowed to be, not only free, but I think one of the things we wanted to put across is that a free woman, with this idea of what is free or wild. It's not aggressive, it's not an anti-men, it's not angry, it's not just dark and sexy.
The new Mon Guerlain Eau de Parfum Intense fragrance is now available at beauty counters across the Middle East.
Also, read about Angelina Jolie's upcoming role in Maleficent 2, set to come out in October 2019.