It's here. One of the most anticipated beauty launches of the season (no, the year) has officially landed and we just can't wait to get our hands on the products. And yes, we're talking about Victoria Beckham Beauty.
The artist-turned-fashion mogul has had her eyes set on the beauty scene for a while, what with her previous beauty project with Estée Lauder, and now, her first solo venture into the buzzing business will certainly not leave you disappointed.
The direct-to-consumer clean beauty brand first kicked off the slew of upcoming launches with Victoria's Smoky Eye — an unsurprising first move given the fact that she designed the collection with the idea of beauty in motion.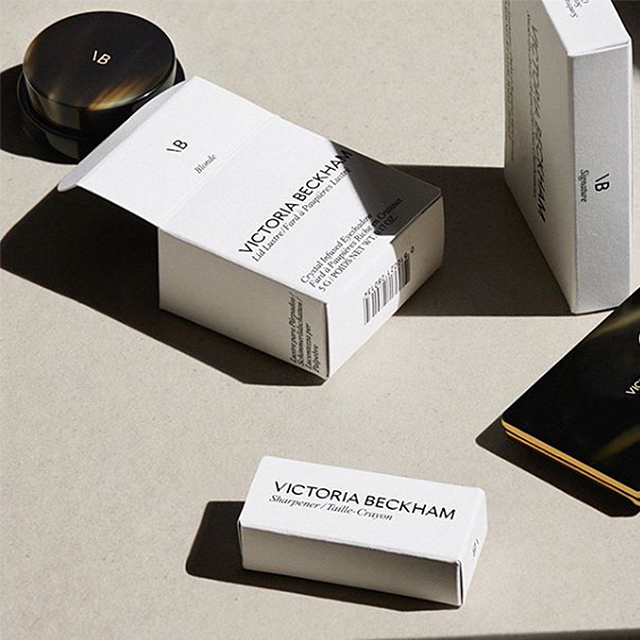 So, which products can you get our hands on? There's the Smoky Eye Brick: an eyeshadow compact that comes complete in four different iterations that pay tribute to Beckham's fashion empire (Signature, Tuxedo, Tweed and Royal). You'll also be able to four pearlescent cream Lid Lustre eyeshadows (Onyx, Blonde, Min and Midnight) — each inspired by the healing and protective power of crystals — and three shades of the Satin Kajal Liner.
And just when we thought we didn't to add another collection to our beauty cabinets, we were wrong. You'll be able to nab the collection and do your part on protecting the planet as the products are 100% post-consumer waste secondary packaging and shipping materials are recyclable or biodegradable. Plus, the pouch your order is delivered in is reusable too.
It's a win-win for us!
The collection is now available at VictoriaBeckhamBeauty.com.
Now, take a look at Karl Lagerfeld's collection with L'Oréal Paris.